Girls soccer preview
Kubasaki-ASIJ again? D-II appears to be a jumble
by
Dave Ornauer
March 12, 2015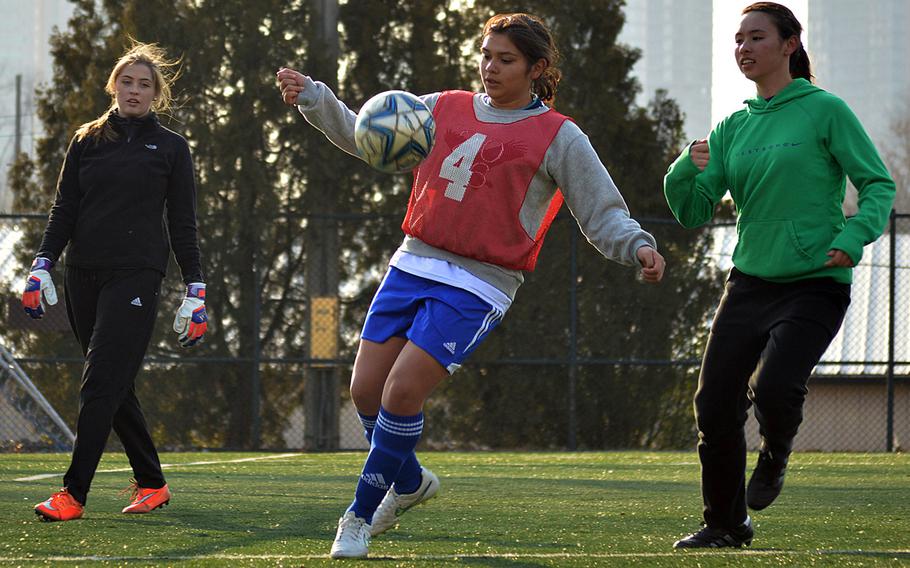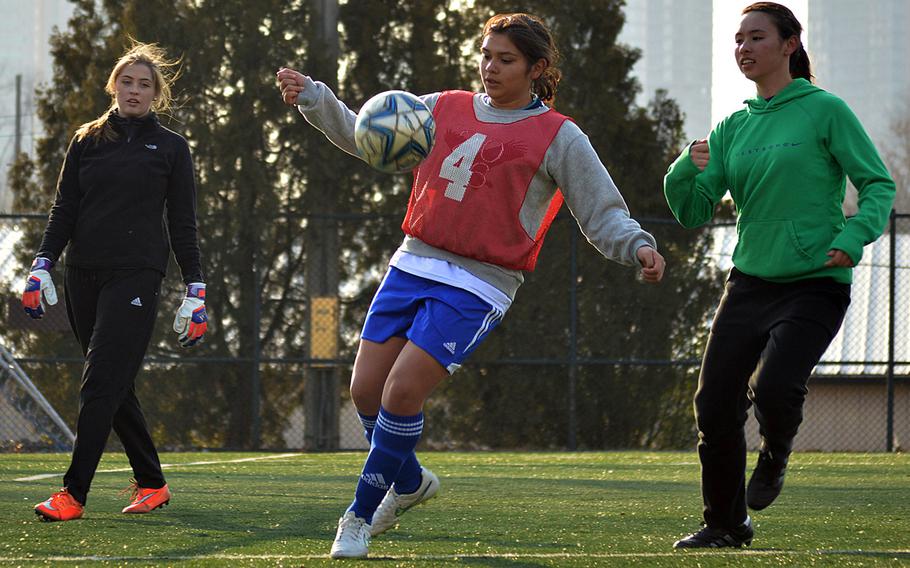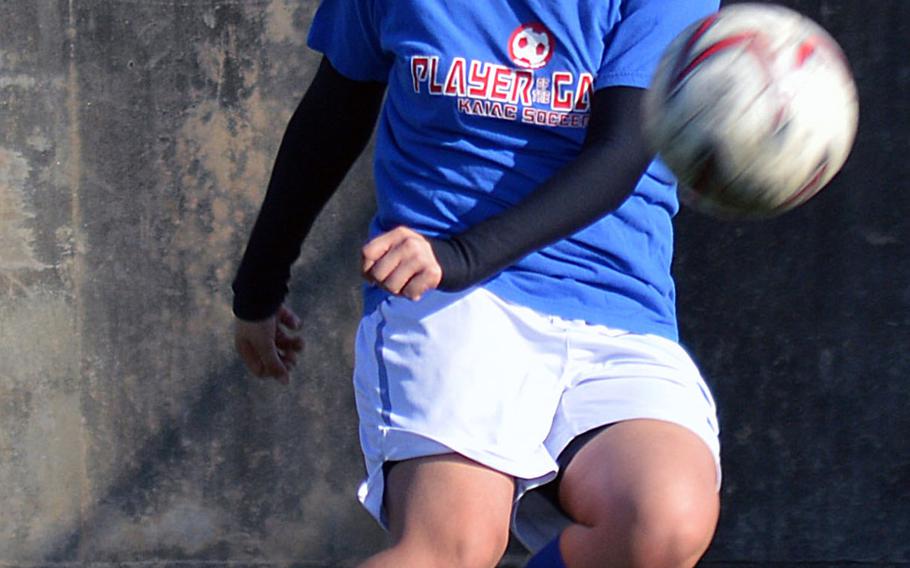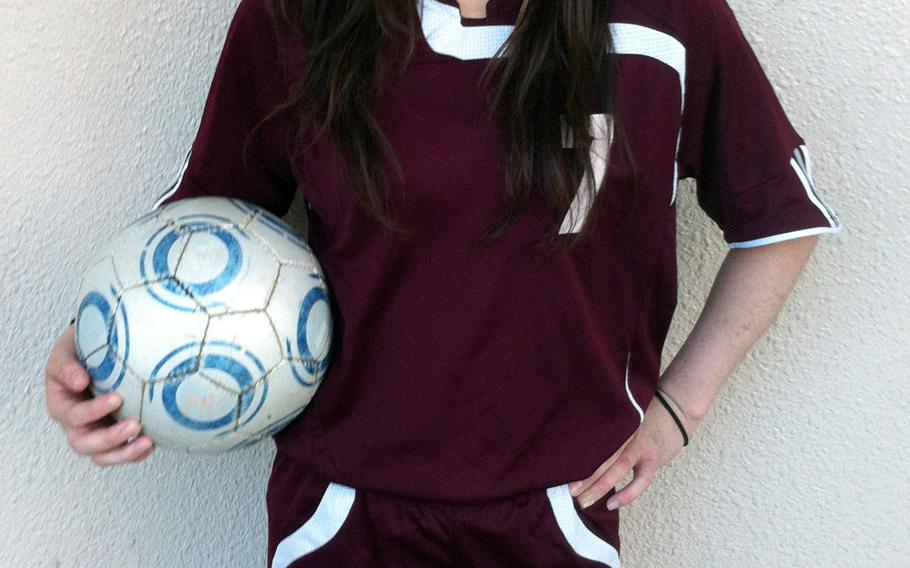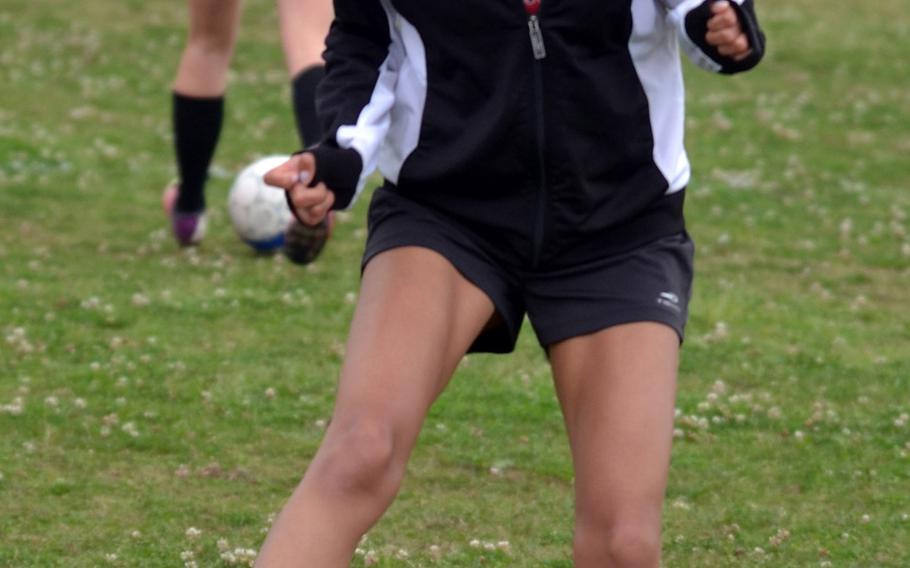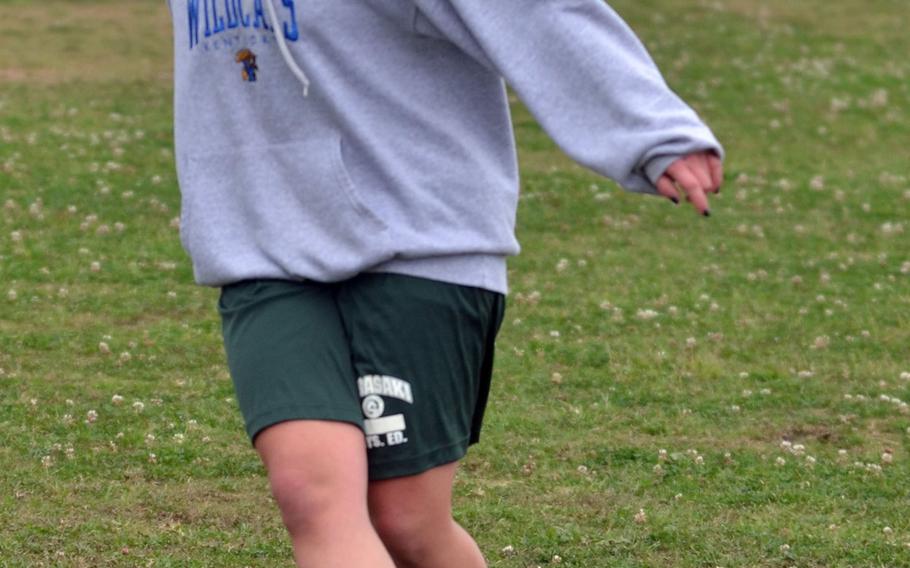 Chris Eastman is in no hurry, he says, to make any comparisons between his Kubasaki girls soccer team and the Dragons who won their second Far East Division I title in three years a season ago.
Still, he would have good reason if he desired: Many of the components that led Kubasaki to its fifth Far East title overall return, and are complemented by an influx of freshmen who are hardly new to the sport.
"It's possible," Eastman said of the idea that the Dragons could make it two straight, for the first time since winning back-to-back in 2002 and 2003.
"We're nowhere near to where we can consider that comparison right now," he said. "But there's definitely talent on the field."
Among them is reigning D-I Tournament Most Valuable Player Alexis Townsend, a junior midfielder. Striker Marissa Mesquita (28 goals last year, 58 for her career) returns up front, while the Lewis sisters, Peyton (sweeper) and Harleigh (keeper) hold down the back.
Underclassmen populate a good part of the lineup, including freshman Chloe' Stevens, sophomore defender Maddie Trumble and sophomore midfielder Reiko Lemasters, who transferred from Kadena.
"There's just good balance," said Eastman, who played for Kadena in the late 1990s. "There are 11 to 13 girls who have a certain level of skill right now. It's definitely not one person running the show. We try to play balanced soccer."
That's been the hallmark of Okinawa soccer teams, many coaches and players have said over the years. Rather than have a couple of stars and the rest of the lineup featuring role players, the most successful Dragons teams over the years have featured players who buy into the team concept.
"So many DODDS schools have those stars who stand out and can carry a team," Eastman said. "The goal (for Kubasaki) is to not have one person dominate anything. We want to be a team."
So far, the discord that disrupted the start of last season and led to two coaching changes at midseason has been absent, Eastman said.
Rob Loyd began the season a year ago but resigned two weeks in. Todd Hyson coached the team for one match, then Terry Chumley, who had won three previous D-I tournament titles, came out of retirement to finish out last season victoriously.
"Everything's good right now," Eastman said. "They've got good attitudes. We had a good first week. If we can keep going at this work level and this positive energy, everything will be fine."
Knowing that the team Kubasaki has faced the last four years in the D-I final, American School In Japan, will be coming to regain the title it won in 2011 and 2013, Eastman said: "We'll just focus on us. We'll control what we can control right now."
That might be so easily said for the other defending Far East champion, Robert D. Edgren, which captured its school-first D-II girls soccer banner on its home turf last May.
The Eagles feature a new coach, Chris Herrera, who takes over a team that must overcome the loss of midfielder Natalie Gammel (10 goals), sisters Elaine, Madeline and Grace Cotton and goalkeeper Kayla Eversole.
"We're a very young team," Herrera said of a unit that features seven freshmen, 10 first-year players, four returning players and just two seniors. "It will be very difficult to repeat with such a young team."
So it could fall to a team such as Osan, powered by junior Andrea Carandang (25 goals), a team also on the young side but with a Pacific record eight D-II titles to its credit.
Or Matthew C. Perry, with one championship and four finals appearances under its belt, could challenge; a core group of seven veterans, led by sophomore Bobbi Hill (21 goals, 11 assists), could step up under its third head coach in three years, Victor Rivera.
"I'm very excited," Rivera said.