Kinnick turns meeting of unbeaten schools into rout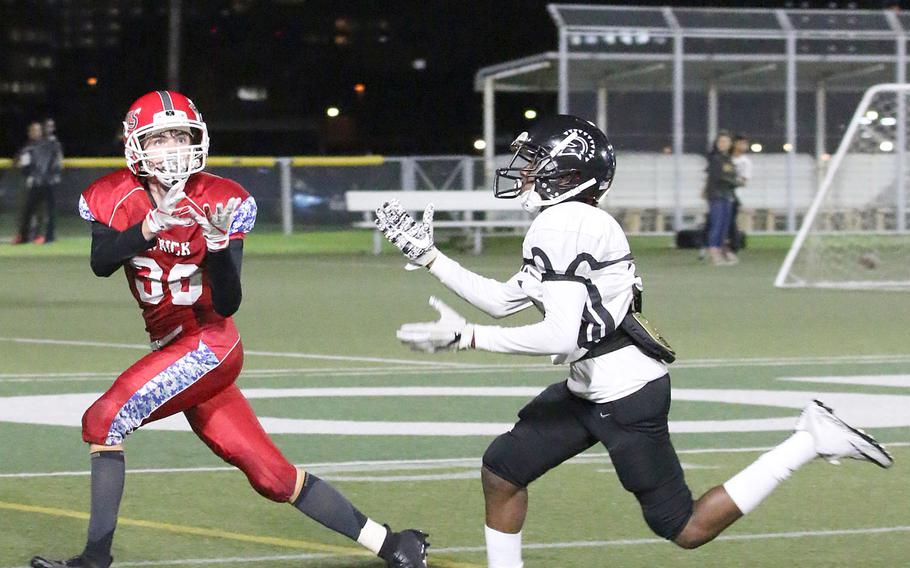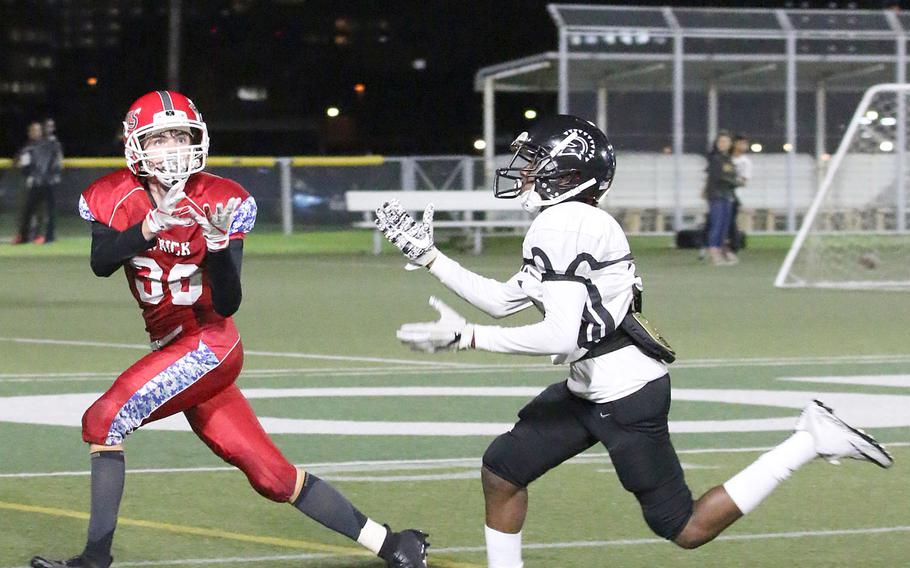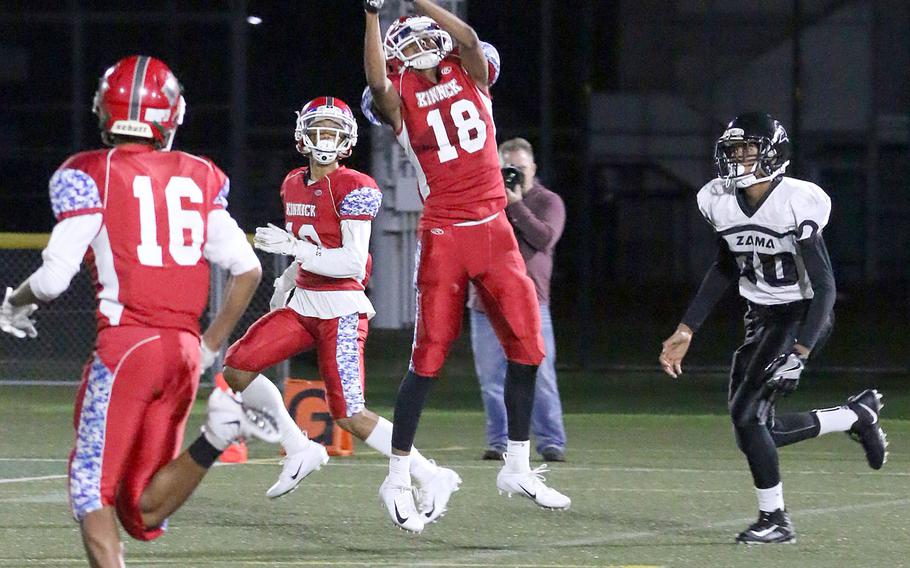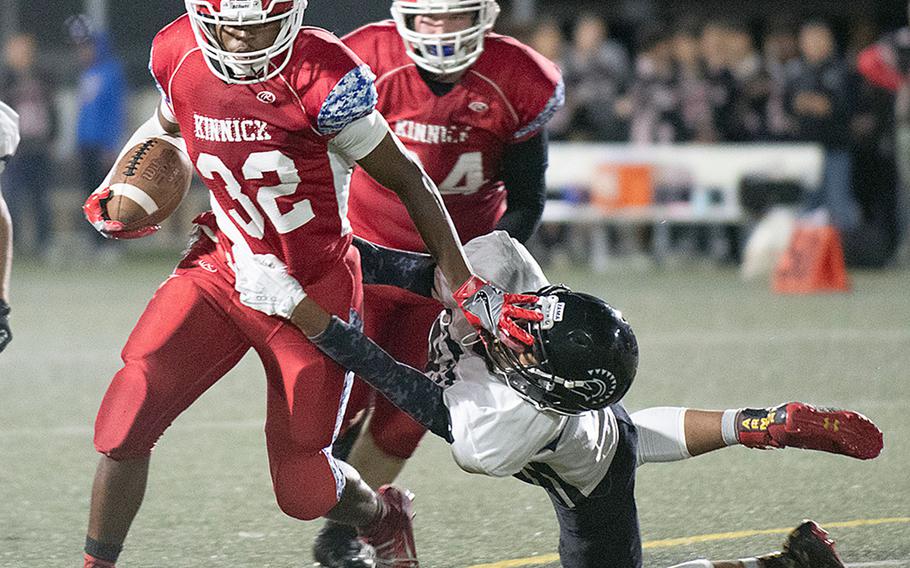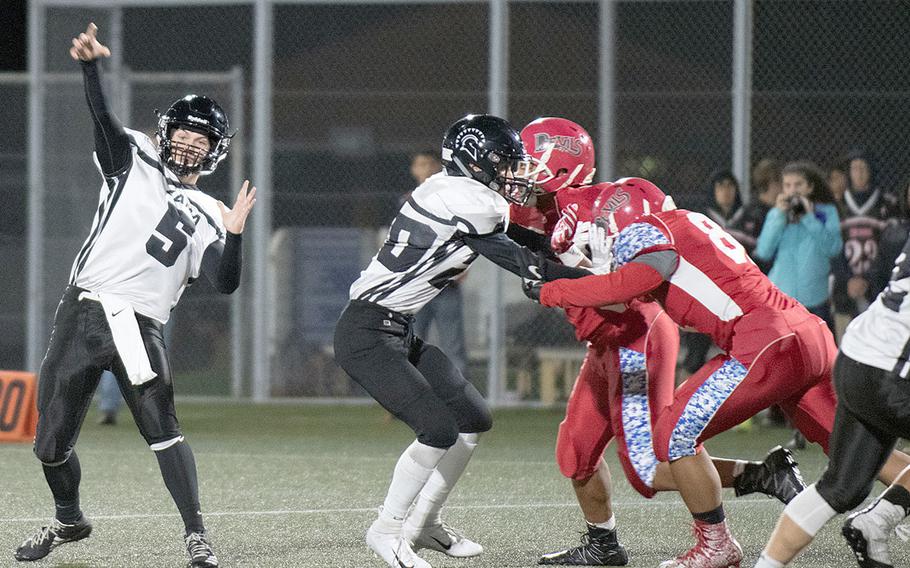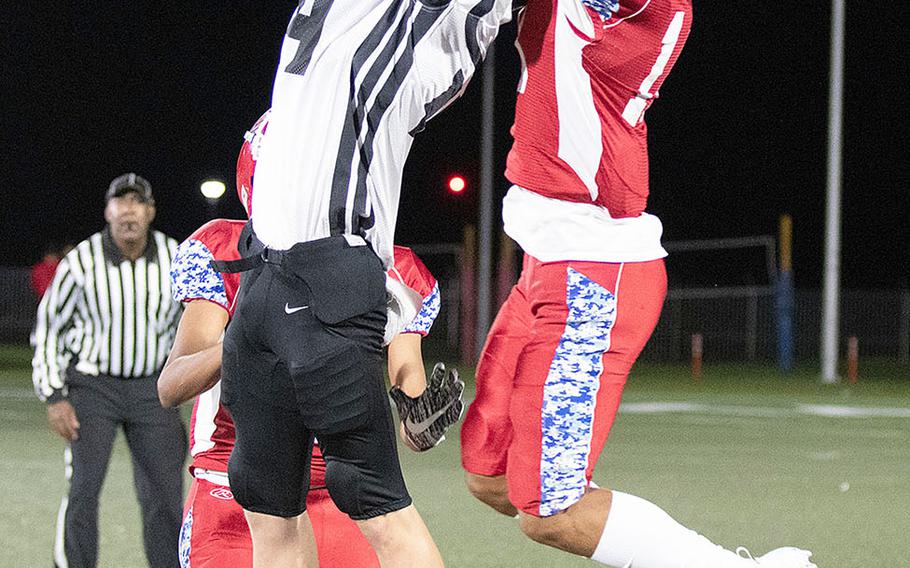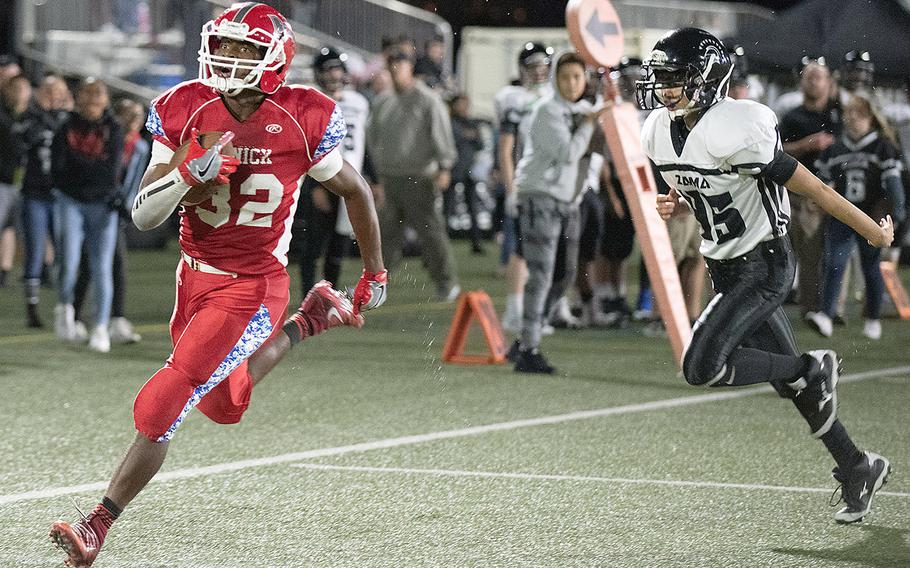 YOKOSUKA NAVAL BASE, Japan – With Travion Morton controlling things on the ground and Patrick Kelly in command of the passing game, Nile C. Kinnick's offense is striking the sort of balance that has coach Dan Joley quite pleased.
Morton, a senior running back-return specialist, accounted for 485 all-purpose yards and five touchdowns, while Kelly passed for a pair of scores as the Red Devils romped 55-6 over Zama in a clash of Japan's Division I and II leading teams.
The Red Devils improved to 3-0 and have outscored opponents 118-12 over the last 8½ quarters. It was the first defeat for the Trojans in three games, after having outscores their first two foes 98-21.
"Our defense was attacking the entire game; the defense stepped up and played great," Joley said. And the balance of the offense between the running and passing game; I'm really pleased."
The game ended with 5 minutes, 58 seconds left when the Red Devils increased the lead to 49 points on Jamari Jackson's 52-yard interception-return touchdown, making it 55-6.
New DODEA-Pacific guidelines regarding football mandate that games end when a team gets a 49-point lead.
Morton rushed 22 times for 305 yards, scoring all five of his touchdowns on the ground. He also had 180 yards on seven returns, both kick and punt.
Kelly was 15-for-22 for 195 yards. Chris Watson caught four passes for 85 yards and Kaine Roberts six for 110; each had a touchdown reception.
Defensively, John McIntosh had nine tackles and two sacks and Haydn Guiste also had an interception for Kinnick.
The big bright spot for the Trojans was quarterback Nick Canada's 60-yard touchdown run to break the shutout. Zama's Justyn Seraphin had an interception and Jay Webb a fumble recovery.
"Kinnick is a solid squad. They were great," Trojans coach Scott Bolin said. "That line of theirs, that was a monster."
Kinnick next returns to Division I opposition, hosting Kubasaki next Friday at 7 p.m. Zama gets the week off before traveling outside of Japan for the first time in five years, when the Trojans visit Humphreys on Oct. 6 at 6 p.m.