Far East basketball - Day 2
Kinnick girls, Seoul American boys ousted
---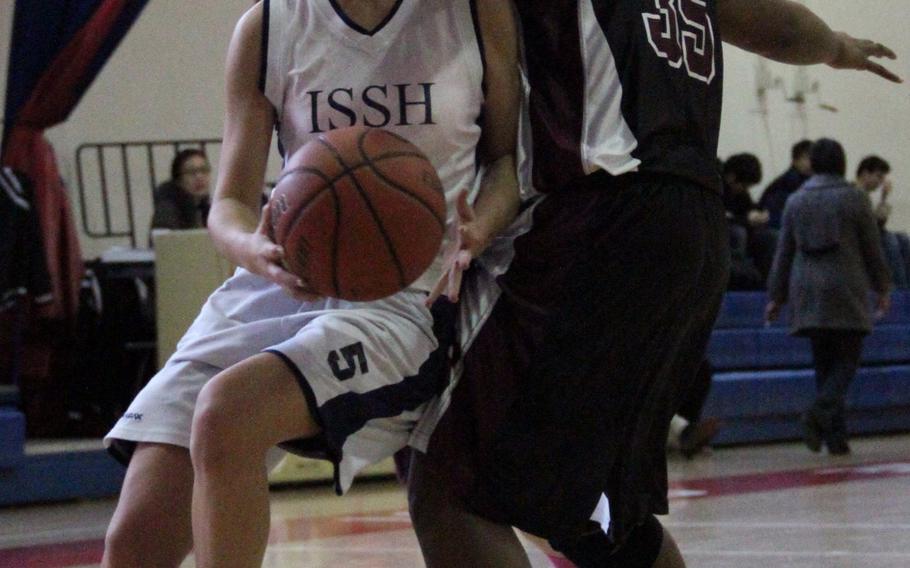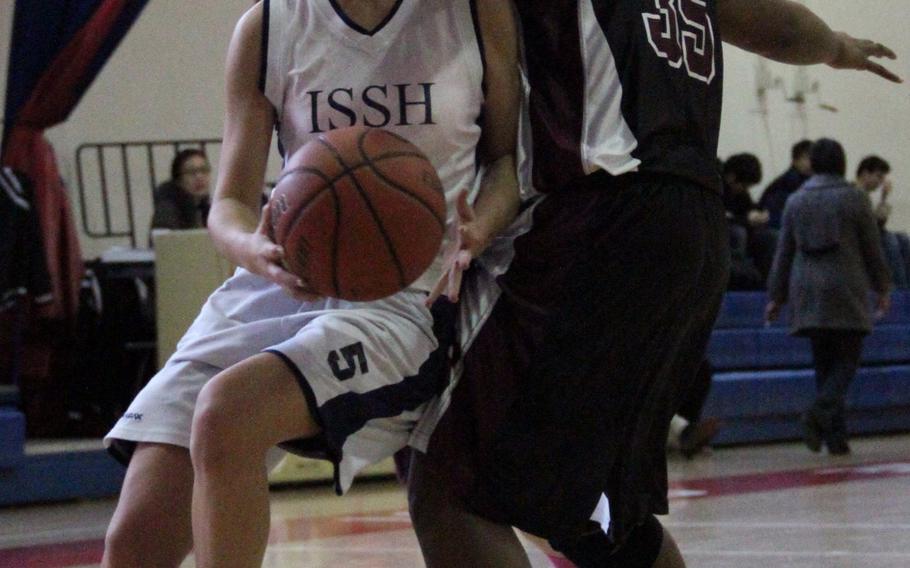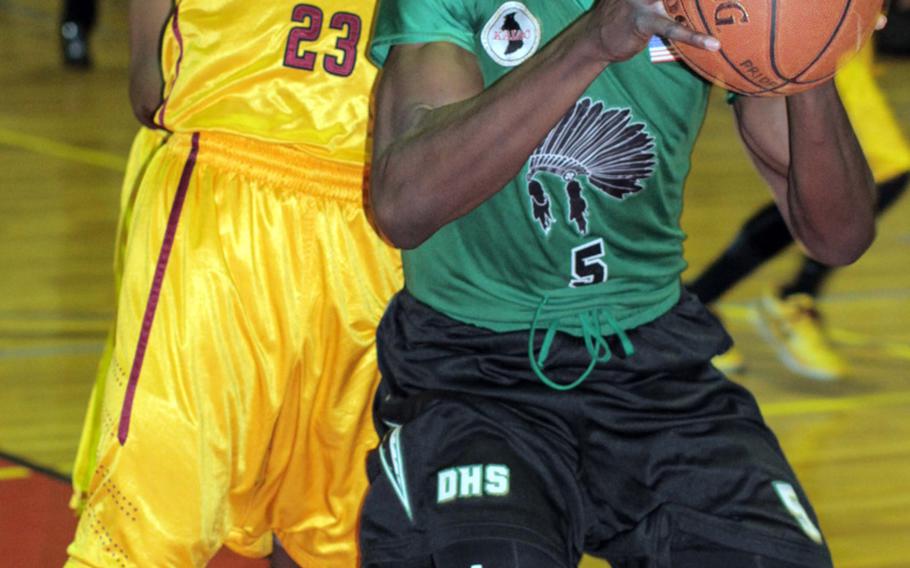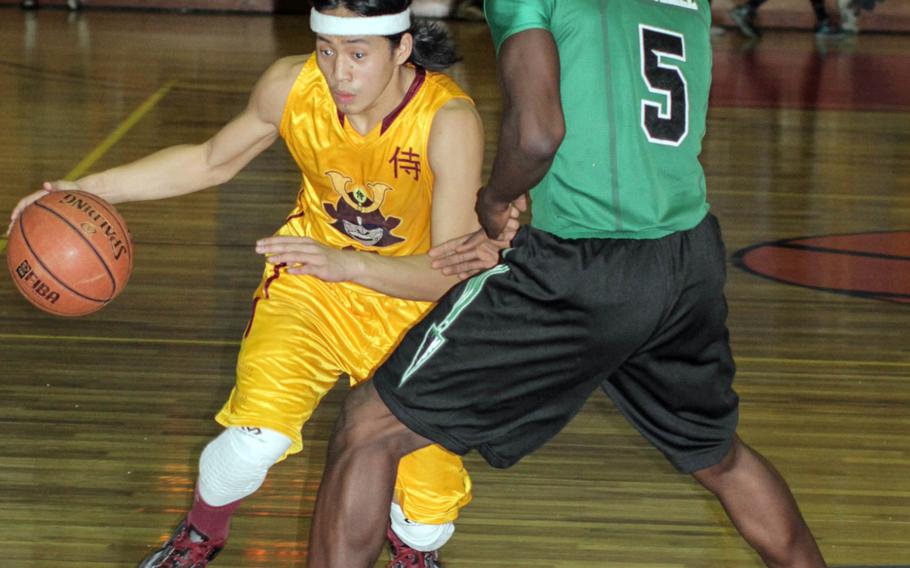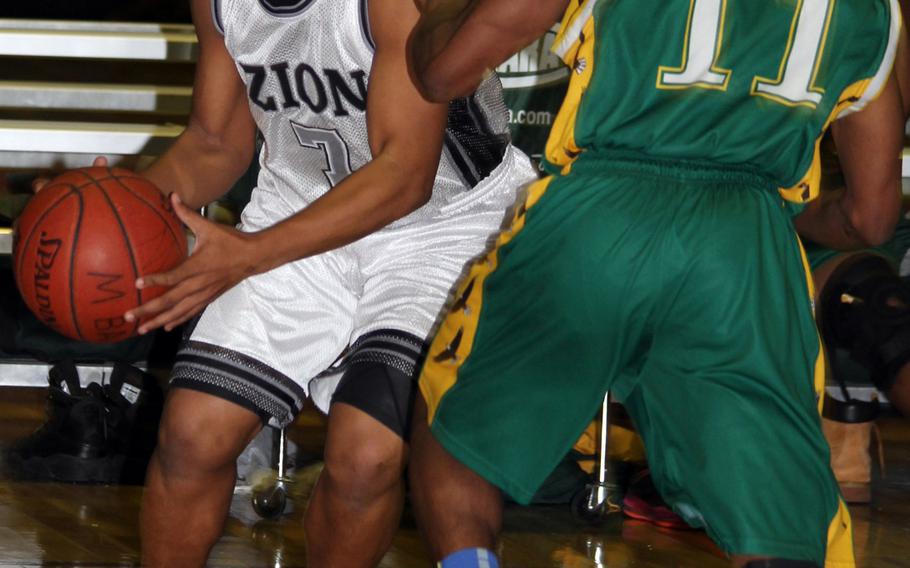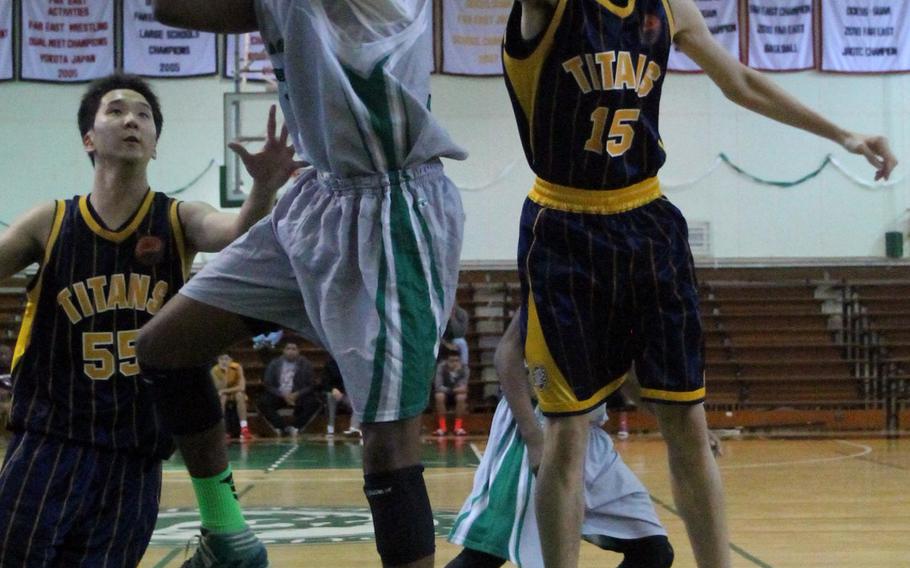 There will be a new champion in the Far East High School Girls Division I Basketball Tournament, now that defending champion Nile C. Kinnick has been ousted by Notre Dame of Guam as the playoffs began Tuesday.
Island scoring champion Destiny Castro had 17 points and the Royals held the Red Devils scoreless in the first quarter, led 20-3 at half and 25-5 after three quarters en route to a 37-28 victory.
"Good defense, but we can't throw the ball in the ocean if we were standing on the shoreline," Kinnick assistant coach Michael Adair said.
Kinnick had struggled in three of its last five games, scoring just 17 points in a win at Matthew C. Perry and 16 in a loss at International School of the Sacred Heart.
"If you can't shoot, if you can't box out, if you can't average better than 20 points a game, you can't expect to win," Adair said.
Playoffs began in three of the four Far East tournaments, including the boys D-I at Kubasaki and the girls D-II at Daegu.
The first boys D-I playoff game saw the tournament's first episode of bonus basketball. Vernave Gustilo scored 25 points, including seven in overtime, as Okkodo downed Southern 43-39.
Then came a shocker as Geno Perez netted a layup with 3.8 seconds left, rallying John F. Kennedy of Guam from a seven-point fourth-quarter deficit for a 59-58 win over Korea regular-season champion Seoul American. The Falcons trailed 36-18, then outscored the Islanders 31-6 to lead 49-42.
The Division II tournaments on Tuesday served up possible championship-game previews, one of which involved Daegu of Korea. Each of their teams were seeded No. 1 in last year's straight-up double-elimination Far Easts, but were knocked out of title consideration very quickly.
The Warriors boys fell behind by seven after three quarters, but rallied to outscore host Matthew C. Perry 12-4 in the final period and edge the Samurai 45-44. Anfernee Dent led Daegu with 18 points.
In the girls D-II playoffs, Daegu's girls had no trouble in its championship-bracket semifinal, easily downing E.J. King 53-27.
But the other top-bracket semifinal was much tigher. Zama American outscored Sacred Heart 12-10 in the extra session of a 54-52 overtime win. Kiarrys Oquendo paced the Trojans with 15 points.
Then, Edgren's girls eliminated Sacred Heart 44-35 without their regular coach, Sarah Richardson, who was at the hospital tending to an injured player. Daegu volleyball coach Joanna Wyche coached the Eagles to victory in Richardson's place.
The conclusion of pool play also featured some elements of drama. Reserve point guard Aira Shanckles hit a foul shot with one second left that provided the winning margin in a 45-44 Kadena win over Kinnick.
"Her only point of the game was the biggest of the game," Panthers coach Willie Ware said. Shanckles was fouled on a three-point try, then she hit one out of three free throws for the win.
With the win, Kadena clinched the top spot in Pool D, gaining one of four first-round byes in the single-elimination playoffs.
Montaya Jones led the Panthers with 23 points, going 14-for-16 from the foul line. "All she had to do was miss one more of those," Adair said. "She shot lights out." Other teams claiming top seeds into the girls D-I playoffs were Academy of Our Lady of Guam, American School In Japan and Southern of Guam.
In the boys D-I tournament, Yokota, which entered the four-day event on a three-game losing streak, rebounded to sweep both its pool games and earn a top seed out of Pool A. The skid came after Yokota opened 12-0.
"I tell the players that any team has its ups and downs during a season," Yokota coach Paul Ettl said. "It's time to learn from our mistakes and start over this week." Yokota led by as many as 15 but had to hold off a Faith Academy rally for a 71-64 win that sealed the top seed. "I'm not happy with the way we're finishing, but I'll take the W in tournament time," Ettl said.
Other teams earning boys D-I top seeds were Kadena and Kubasaki of Okinawa and American School In Japan.
The conclusion of boys D-II pool play also featured an unusual wrinkle: a 34-34 tie between Robert D. Edgren and Perry. Because of the shortened nature of the schedule, round-robin games featured no overtime, tournament director Victor Rivera said.
---
---
---
---