Kadena sweeps in Okinawa; two records fall
---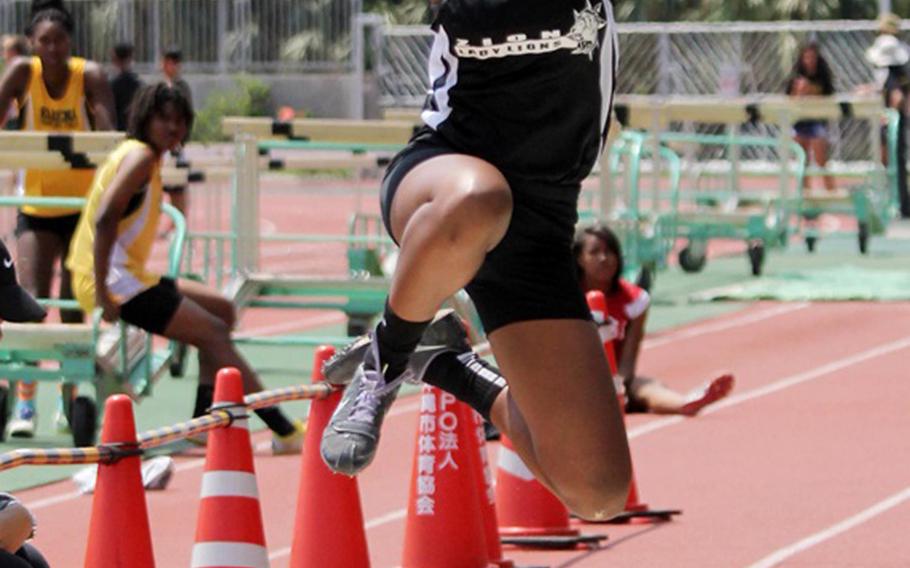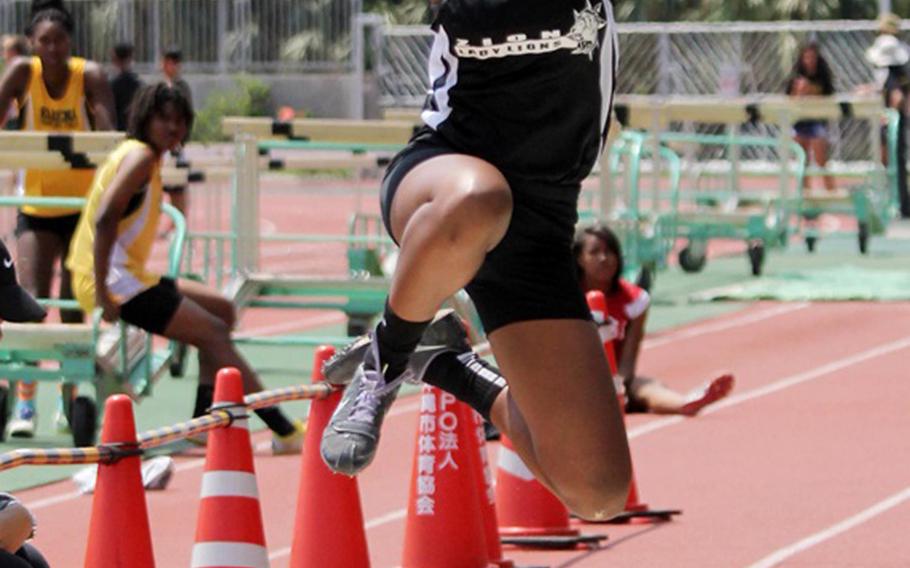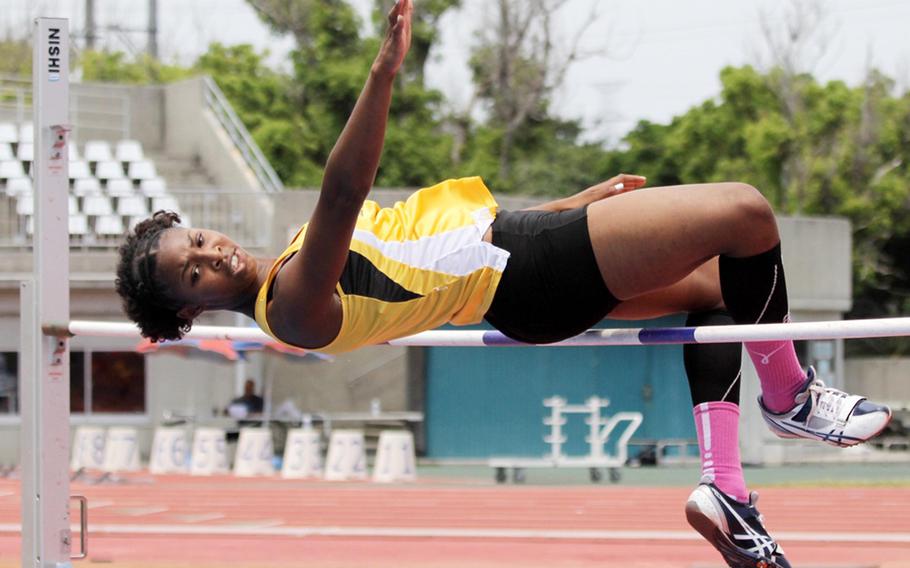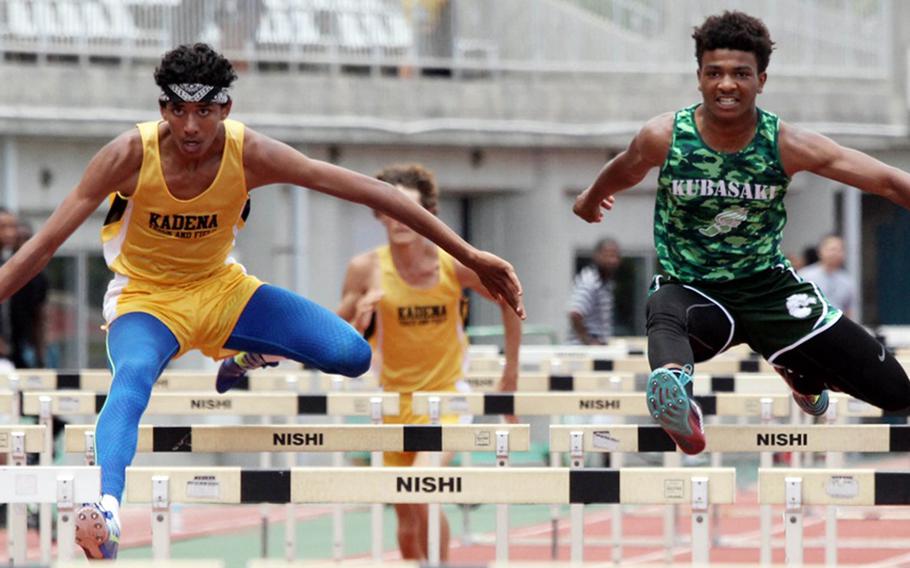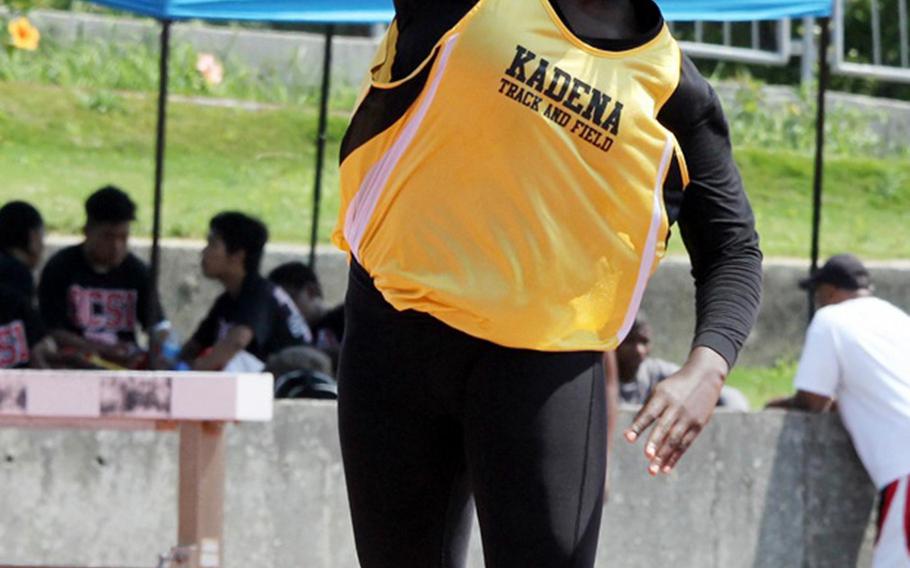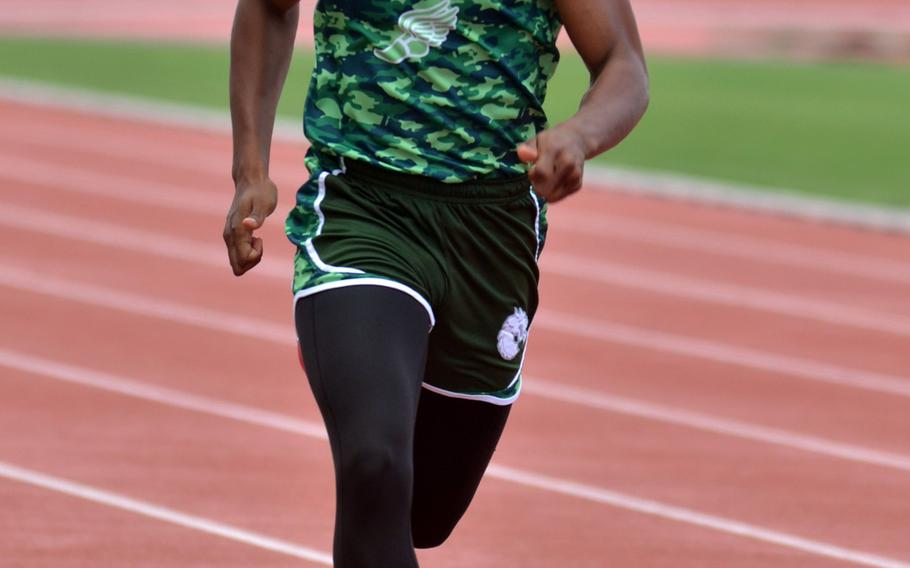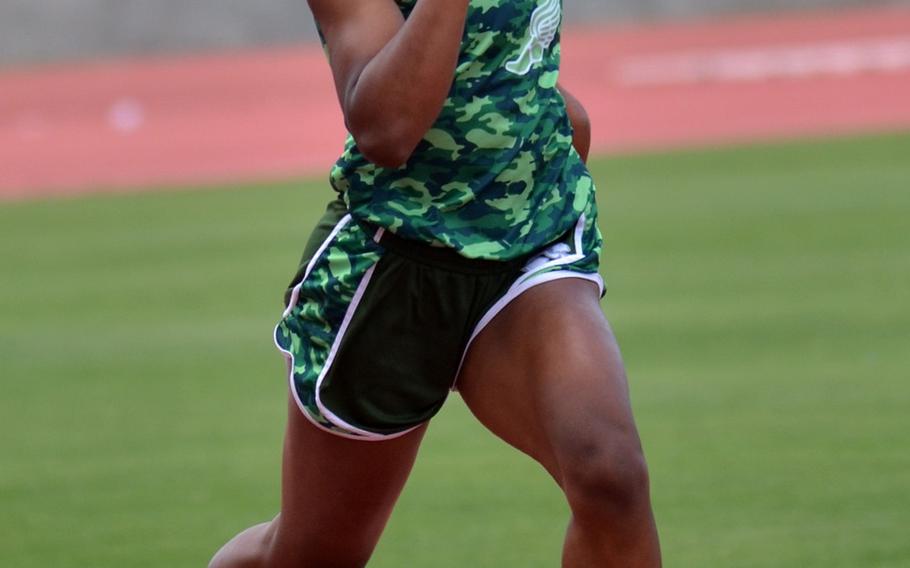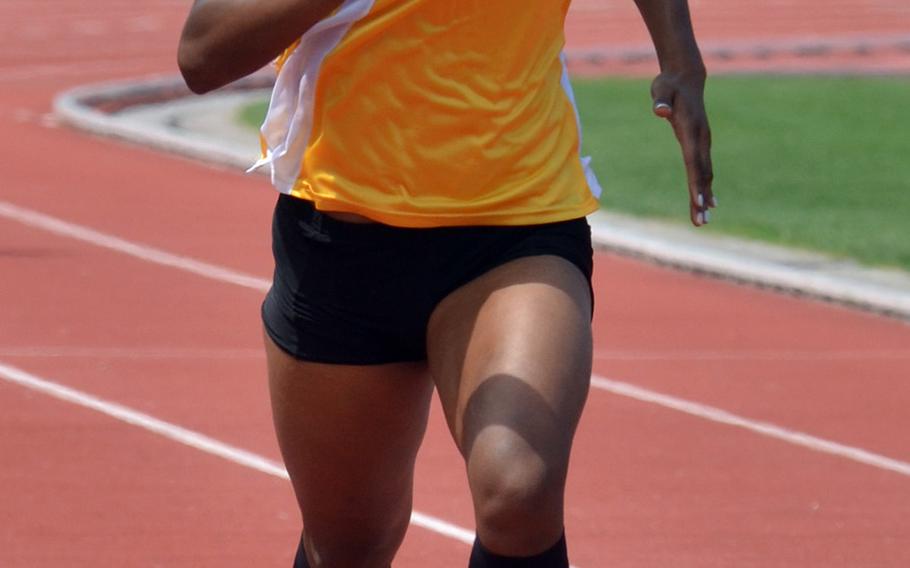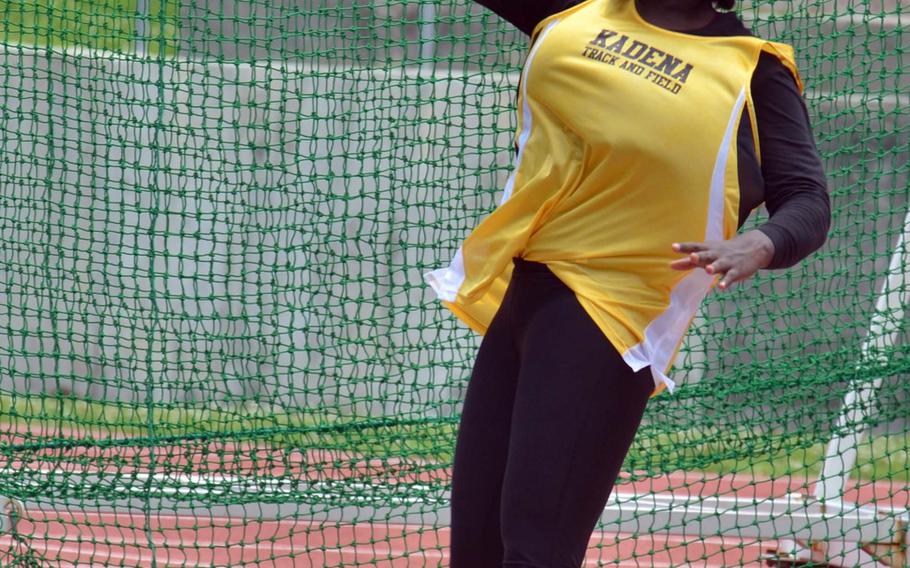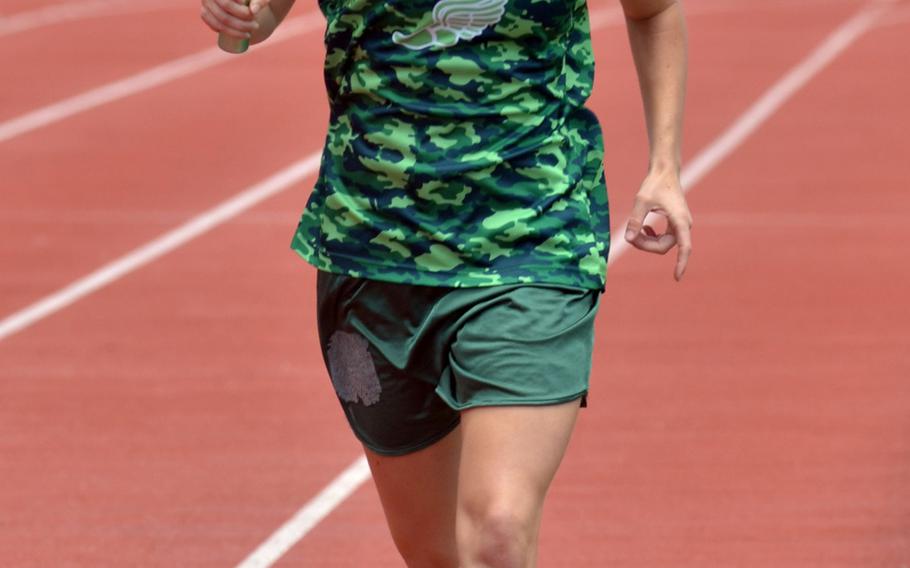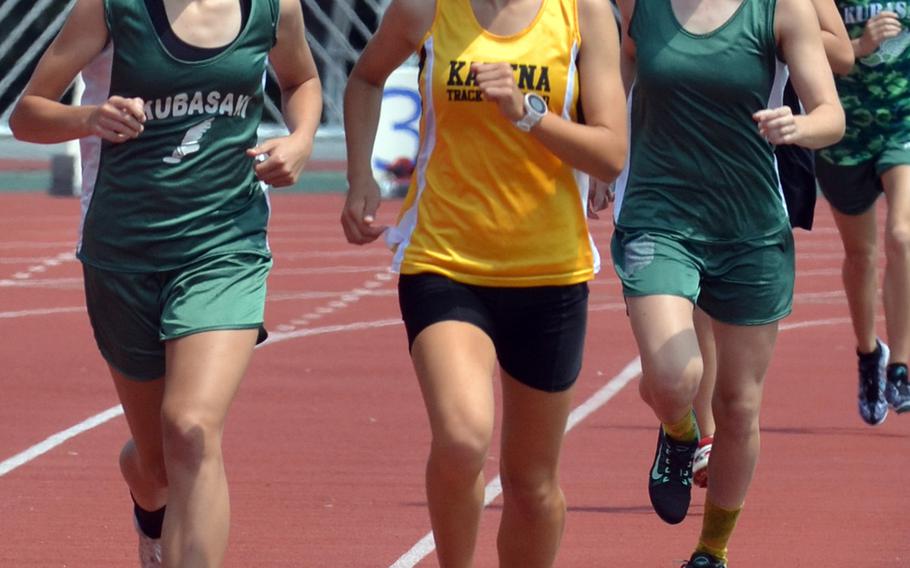 OKINAWA CITY, Okinawa – He'd been bothered by a cold, head congested and throat sore. And battling pain in his left knee for much of the season.
One would have never known it, watching Hunter Ficenec run the 1,600 meters during Saturday's Okinawa district track and field finals.
The Kadena junior not only broke the district record in the event – he demolished it, clocking 4 minutes, 24.59 seconds, breaking the old district mark by nearly 13 seconds.
And he felt as if he could have done better. "If I wasn't sick and if my knee wasn't sore, I could have easily broken 4:20," which would have broken the Pacific record by three seconds, Ficenec said.
"He's had some issues this season, but he's getting through them, fighting through them," Panthers coach Delma Bernal said. "That was awesome."
Daniel Galvin of Yokota holds the Pacific record, 4:23.42, set last year in the DODDS Japan finals.
It was one of two district records broken in a meet held on a beautiful late-spring day, a week after the Far East qualifying deadline and the same day as Scholastic Aptitude Tests, so teams had to make do without some of their key stars.
Kubasaki's Kaelyn Francis, for one, didn't run the 100 and was also not available for the 400 relay. She returned in time to post a 26.52 time in the 200.
The other district record came in the girls discus, in which Kadena senior Jazmyn Sharper recorded a throw of 30.30 meters, or 99 feet, 5 inches. That broke the eight-year-old mark of 28.74 set by Kubasaki's LaKesa McClain.
"Whoa!" she said when told she'd broken the record. "I can't stop smiling. I've never done anything like that before. I wasn't expecting that. That's so cool. I'm really excited."
The throw also got her closer to the Pacific record of 35.23, also set by McClain in 2007. "Jaz can do that," said co-coach Mary Bunyan, adding that Sharper has been throwing 103 feet in practice.
Of the prospects of her doing that at Far East later this month, Bunyan said: "It's going to be exciting."
The meet featured some surprise winners, including Kubasaki's Deaven Curtis, who didn't run in the so-called "fast" or "elite" heat in the 100 but won the event anyway, in 11.94 seconds, .12 ahead of teammate Malik Francis.
Learning that he wasn't in the fast heat gave Curtis some incentive, he said. "I had to motivate and hype myself," he said. "When I got into the starting blocks, I told myself I was running against time."
Another surprise winner was Devin Ross in the boys 110 hurdles. With all eyes on Jacob Green of Kubasaki, Ross passed him in the closing stages and raised his fists as he crossed the finish line.
"I'm so surprised," he said. "Usually, I finish third or fourth. This time, it felt a lot better. I'm really proud of myself."
Then, there were those who remained in their element, such as Kadena distance runner Wren Renquist, who swept the 1,600 and 3,200, but credited Kubasaki rivals Zoe Jarvis and Rachel Carson for pushing her; Carson remained on Renquist's shoulder much of the 1,600.
"It helped," Renquist said. "They did so well."
So, too, did Kadena as a team, sweeping the boys and girls teams titles in Bernal's and Bunyan's first seasons as Kadena's coaches.
"They worked really hard this year," Bernal said. "We had some young athletes, but they came out and worked hard. It feels awesome."
But the task isn't done yet, Bernal said, with Far East looming on the horizon May 21-22 at Yokota. "We're going to go represent," she said.
Twitter: @ornauer_stripes
---
---
---
---