Kadena scores once ... and it's enough to beat Humphreys
by
Dave Ornauer
September 14, 2019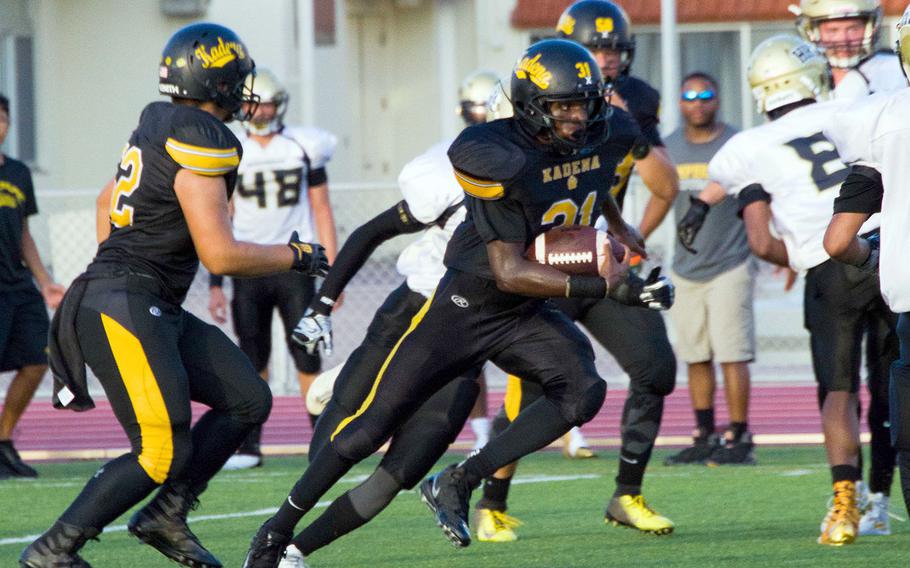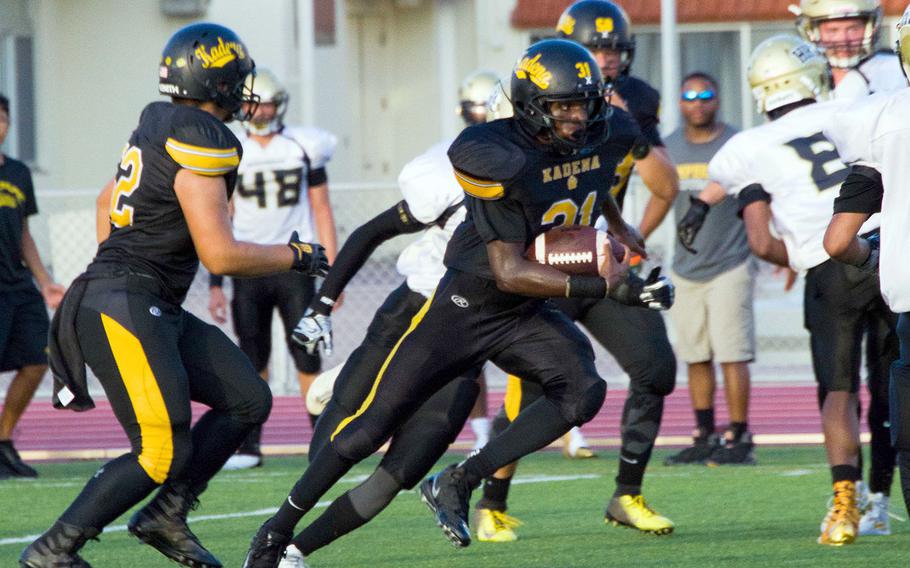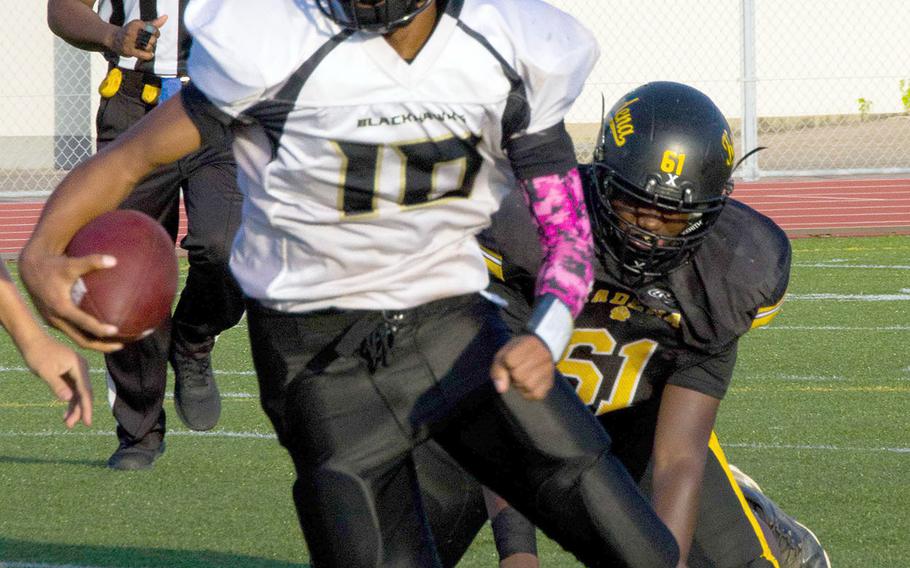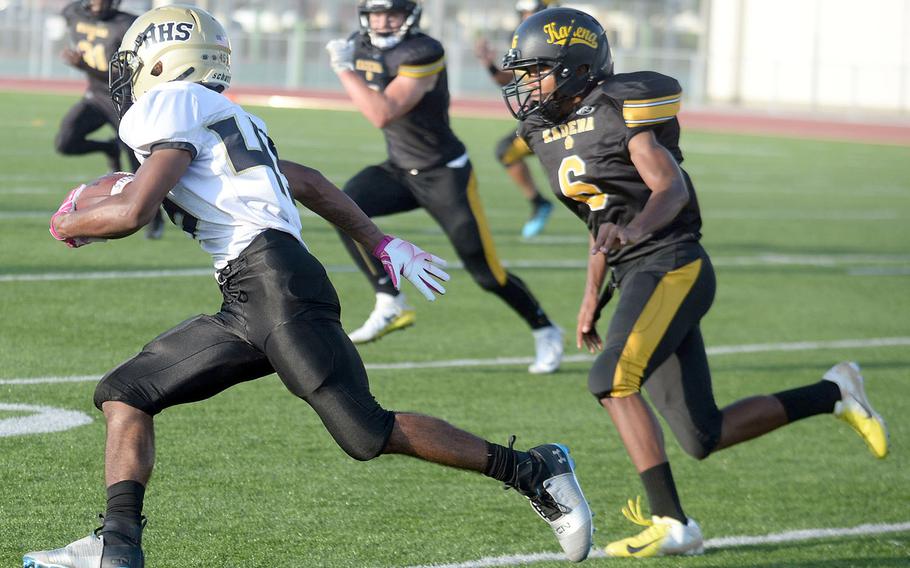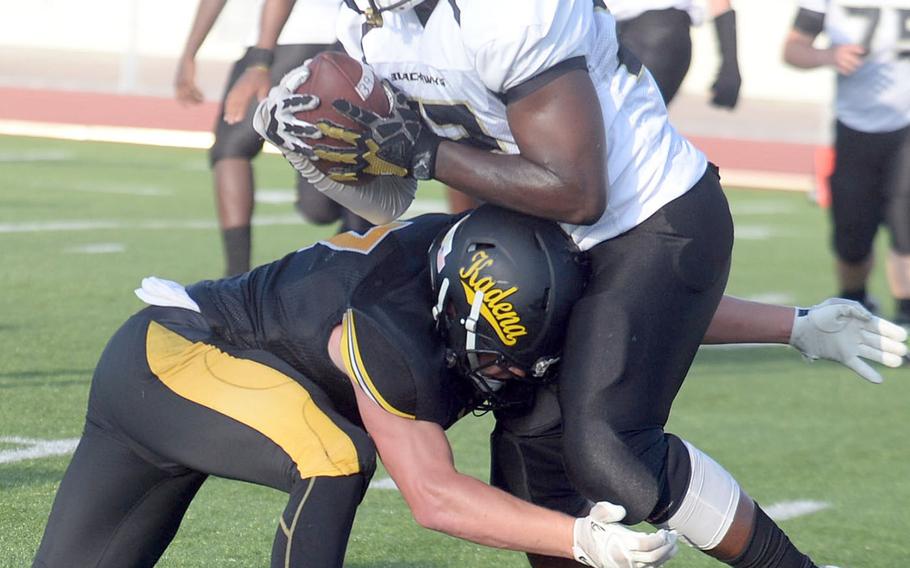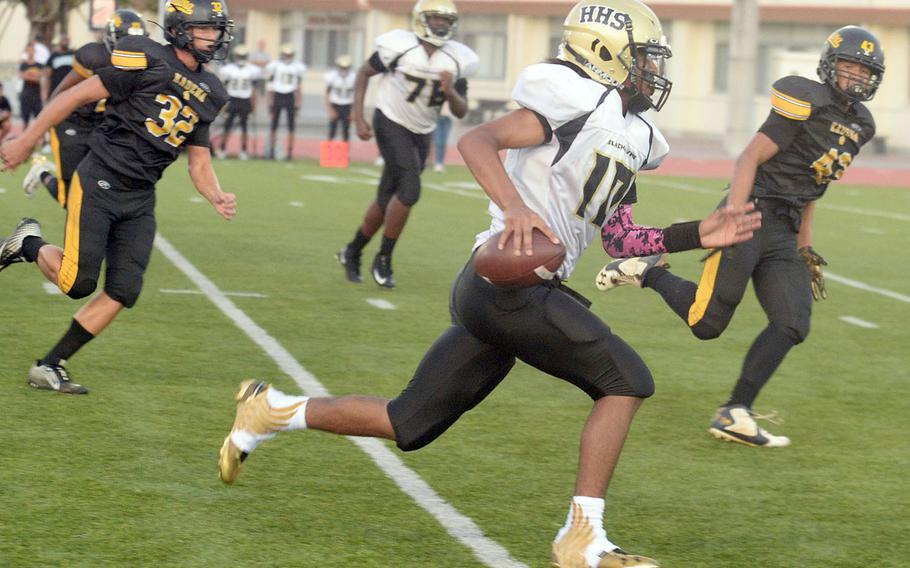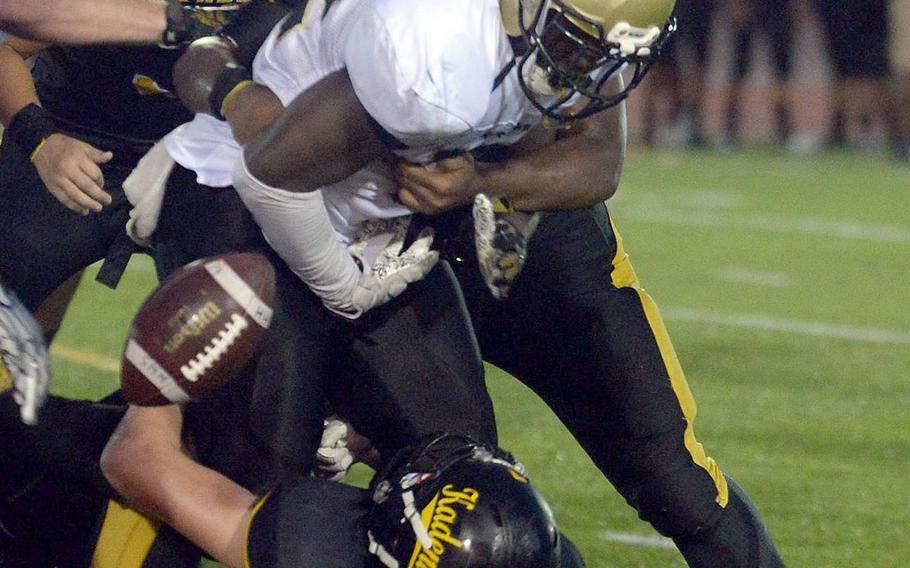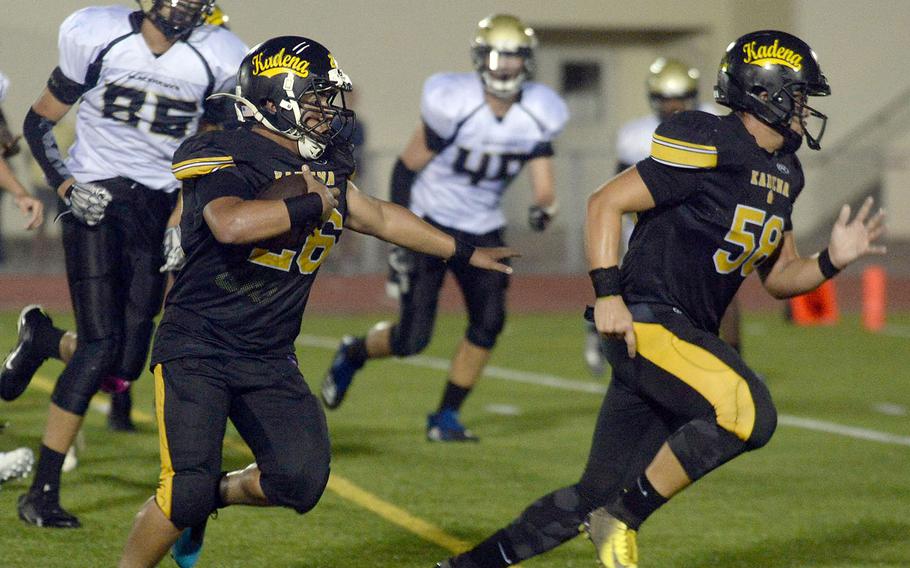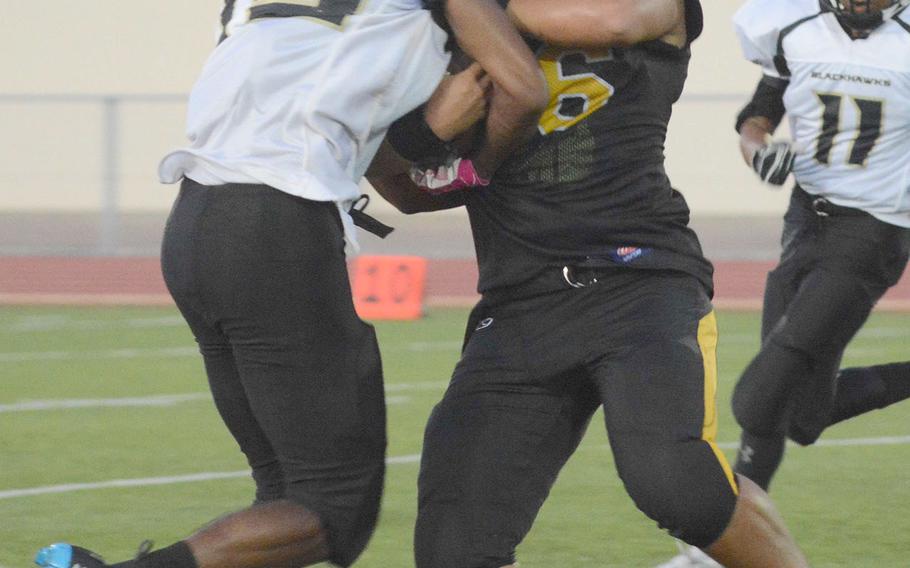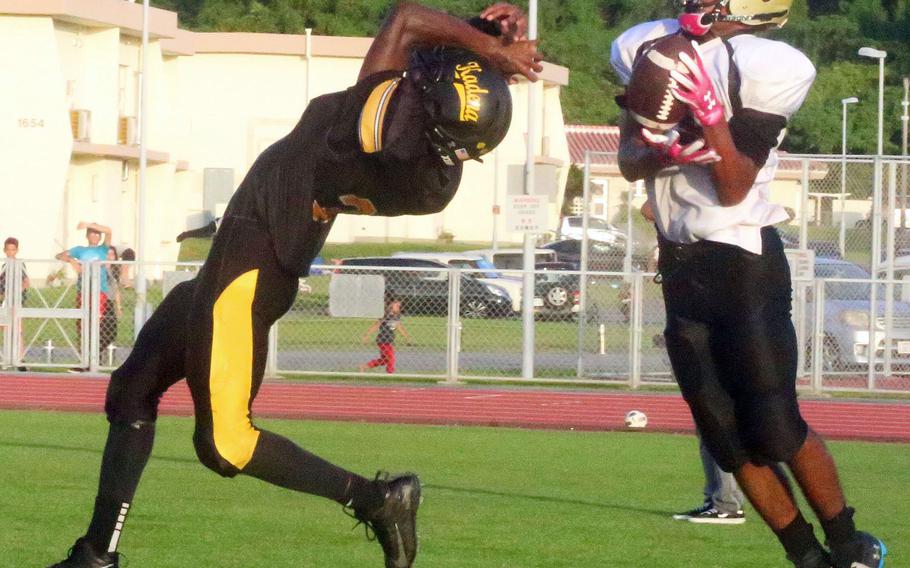 KADENA AIR BASE, Okinawa – With neither team able to generate much offense, Alfonso Mendez provided just enough scoring to give Kadena its second victory in as many tries.
Mendez, a senior, ran 13 times for 85 yards in the second half and scored the game's only points on a 5-yard run on the fourth quarter's first play, helping the Panthers edge the Humphreys Blackhawks 6-0 Saturday.
All but two of Mendez's second-half yards came after starting tailback Trent Fowler exited the game with a ankle injury.
"He's been grinding so hard the last two years," coach Sergio Mendoza said of Mendez, who finished the game with 108 yards on 20 carries and had a second touchdown called back on a penalty late in the third period. "I knew he had it in him. I knew he could provide some really special things."
Mendez credited his teammates for helping him create those chances. "I knew I had to step up," he said. "I have an amazing offensive line, quarterback (Jack Carey) and fullback (Ryker Hemmers). "I thank my teammates. Because of them, I was able to step up."
It was otherwise a defensive struggle for both teams. Each drove deep into opposing territory four times only to come up empty; each team was not able to convert field-goal tries in the second half.
But despite being outgained 271-202 by the Humphreys' offense, the Panthers did just enough to prevail in the end.
"This was our first big test," Blackhawks coach Steven Elliott said. "It just so happened we drew Kadena, which is a darned good team. What you had today was two collections of warriors who went tooth and nail for four quarters. One break here, one break there and who knows what would have happened?"
Mendez got the lion's share of carries and yards on what virtually became the game-winning drive late in the third quarter and the start of the fourth.
The Panthers drove from their own 40 to the Blackhawks' 7-yard line, only to misfire on a fake field goal with Carey throwing incomplete. But the Blackhawks promptly gave the ball back as Joey Putterbaugh recovered a fumble by Humphreys running back David Key at the Blackhawks' 9.
Two plays later, Mendez took a handoff off left tackle 5 yards into the end zone for all the points the Panthers would need. Humphreys had two more possessions down the stretch but turned the ball over on downs each time.
Blackhawks quarterback Deontaye Gregory was 7-for-9 for 121 yards and ran six times for 55 yards. Brenton Carver ran 12 times for 95 yards, had seven tackles and a fumble recovery. Junior Gregory caught four passes for 100 yards. Sean Cook led Humphreys with 12 tackles.
"This was a dogfight and our boys got into the dogfight and fought well," Mendoza said.
The Panthers next travel to defending Far East Far East Division I title Nile C. Kinnick. Humphreys gets next week off, then welcomes Kubasaki for a 6 p.m. kickoff Sept. 28.
ornauer.dave@stripes.com Twitter: @daveornauer