Kadena looking to regain title it lost a year ago
by
Dave Ornauer
August 15, 2017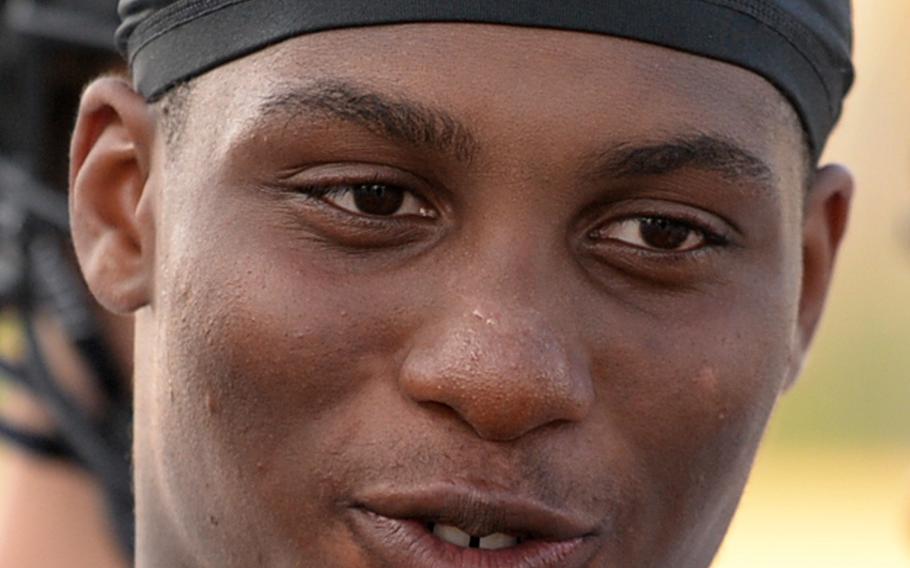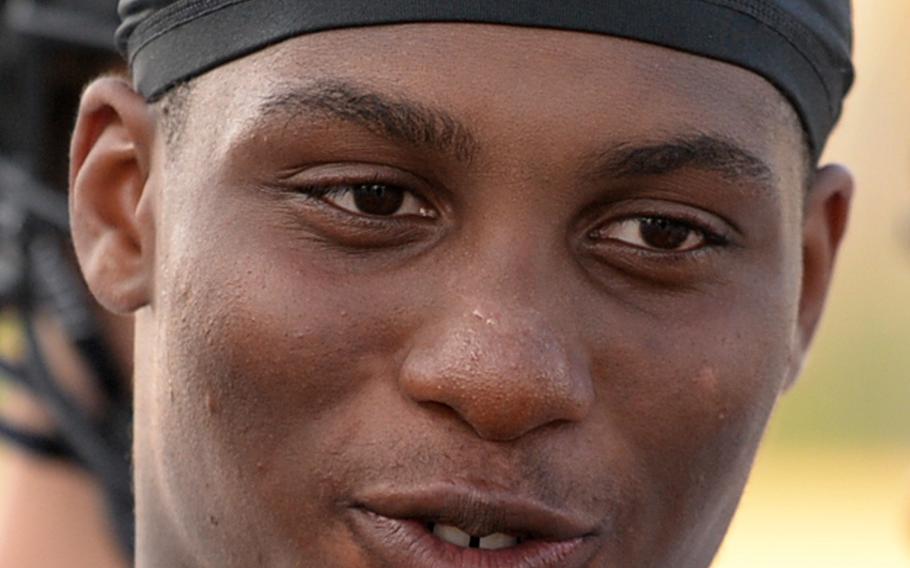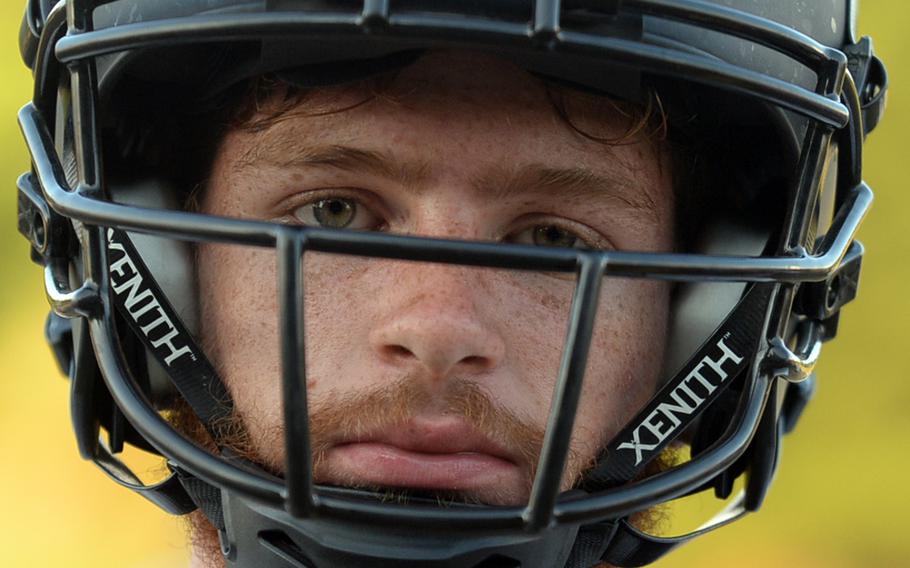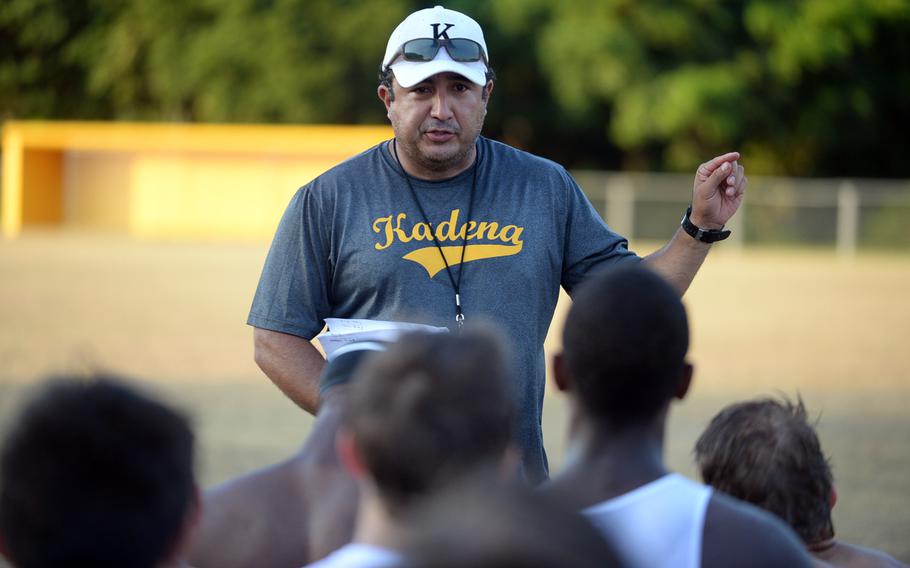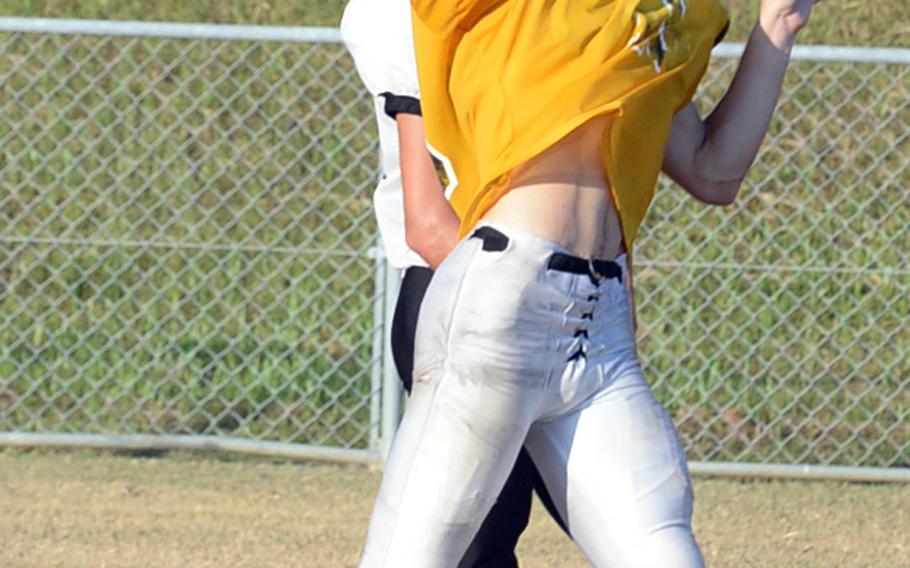 First in a series of DODEA-Pacific high school football previews.
KADENA AIR BASE, Okinawa – Wherever Kadena football players and coaches happen to be, the scalding memories of their last game aren't far away.
"It was a pretty bad loss," Cody Sego says of the Panthers' 35-18 defeat last Nov. 12 at American School In Japan – the second loss in as many games in a four-week span at Mustang Valley, where ASIJ snapped Kadena's run of two straight Far East titles.
"But the players who are returning have grown from it, we've put the loss in the past and we're focusing on this season," the senior quarterback said.
He and 12 returning Panthers, six of them starters, begin their quest to regain the championship, which would be a Pacific-record six Far East D-I titles, starting Sept. 1 when they host Kubasaki. Kadena plays a non-divisional game Aug. 26, at home against Yokota, to open the season.
Much like the 2016 season, Kadena faces something of a rebuilding task. A season ago, the Panthers had to replace the entire backfield. This year, it's the line that's under constructions.
Three key members of the interior either PCSed or graduated, including Siulagisipai Fuimaono, who became the first Kadena player in school history to sign a national letter of intent at a D-I power conference, earning a full ride to play for Cal in Berkeley.
"It feels like we rebuild every season," said Sergio Mendoza, in his 12th season as Kadena coach. "But that's not our primary focus."
Over his decade-plus at the Panthers helm, Mendoza says he's tried to teach his players to become a family, not just a team.
The Latin phrase Aut Viam Inveniam Aut Faciam adorns Kadena football's players' and coaches' T-shirts on their backs, words that mean, "I shall either find a way or make one."
"The focus is to build a family and work together as young men upholding their commitments and love for each other," Mendoza said. "If they can fight together and work for each other, they can always contend."
That bonding will have to come quickly, particularly in the line, which is not quite as big as it was a season ago.
"We don't have those three- or four-year lettermen" in the line, Mendoza said. "But in Texas, there's a term called 'light,'" he said, referring to players who aren't big, but have speed, quickness and can move to the point of attack.
"We don't have 280 pounders like that, but we have 220, 235 pounders who are highly conditioned," Mendoza said.
Behind that front line, the Panthers' backfield is solid, with Sego under center and handing off to a pair of bruising running backs, junior Uriah Morris and sophomore Brayden Frederick, who helped catapult the Panthers to a 6-2 mark a season ago and their fourth straight D-I title-game berth.
"Overall, we have good team speed, (faster) than it has been," Mendoza said, adding that the players worked at conditioning over the summer better than most groups he's had and learned quickly in the first week of practice. "That's been impressive. They have good football intelligence."
And Sego might put the ball in the air a bit more than he has in the past, as the Panthers, with senior Owen Sinning, have folks who can catch the ball. "A loaded backfield, with good receivers," Mendoza said.
It's just a matter of how quickly the linemen can grow. If that happens, "it could be an exciting season," Mendoza said.
Twitter: @ornauer_stripes