Kadena happy to see someone else on other side of net
by
Dave Ornauer
September 20, 2018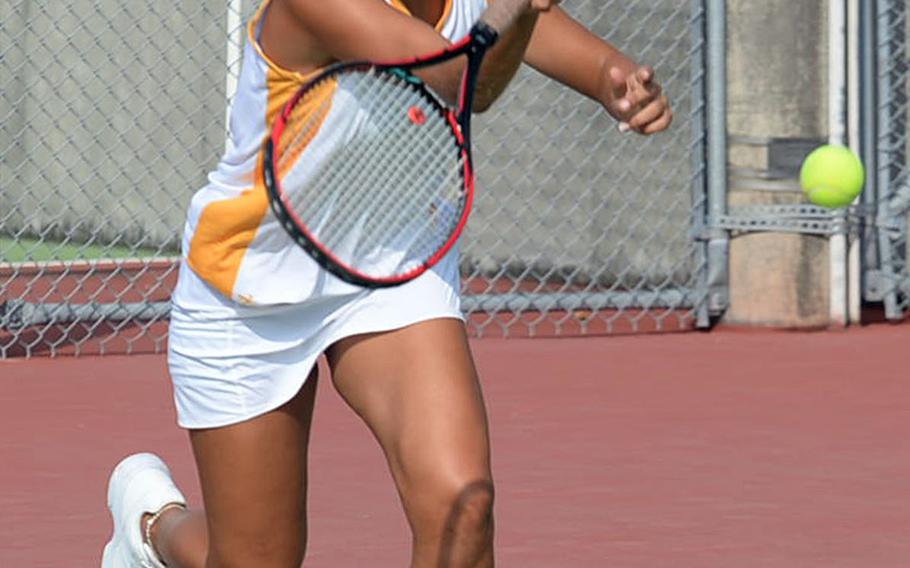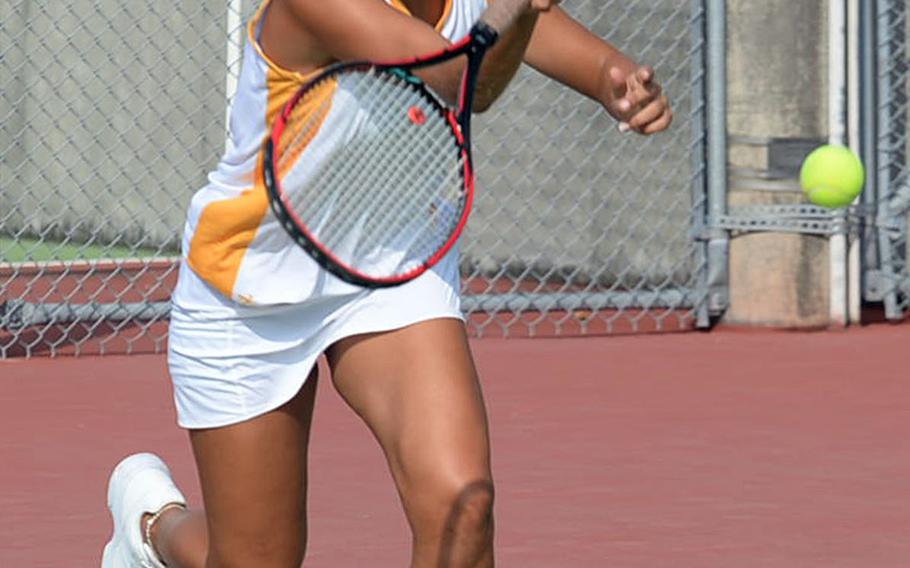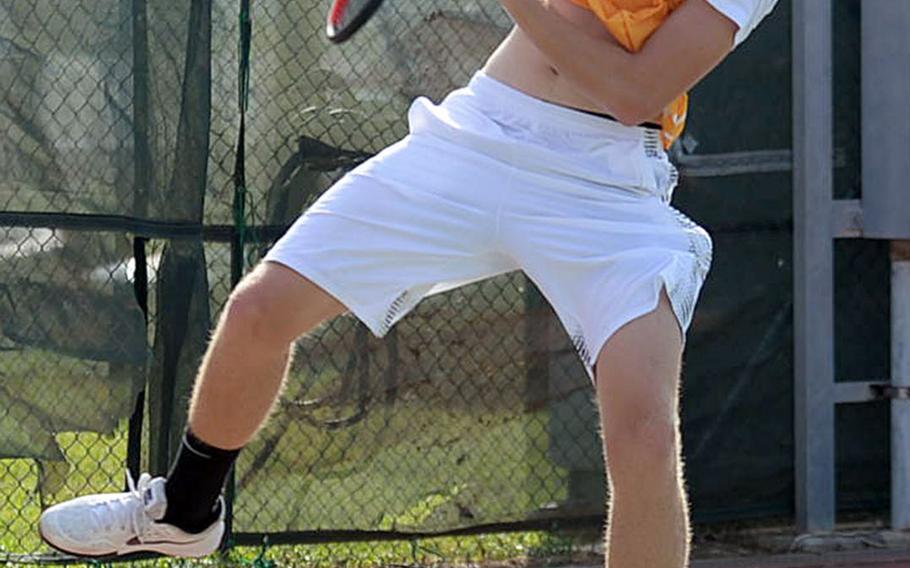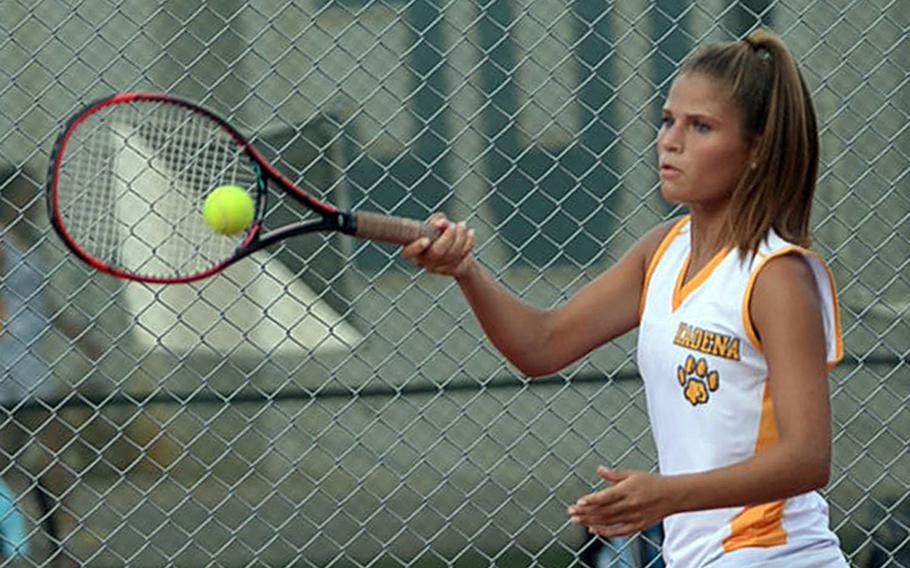 CAMP FOSTER, Okinawa – Faced every year with a whole regular season of playing against just Okinawa rival Kubasaki, Kadena's tennis team decided to take matters into its own hands this weekend – and travel to face two teams that this season face a similar situation.
The Panthers fly Friday to Marine Corps Air Station Iwakuni for a three-way doubles and singles tournament with host Matthew C. Perry and visiting E.J. King. With rain in Friday's forecast, both the doubles and singles are scheduled for Saturday, host coach Mark Lange said.
The Samurai and Cobras are no strangers to each other – they're slated to face each other all eight regular-season weekends, including the DODEA-Japan tournament Oct. 18-20 and Far East Nov. 7-10 on Okinawa. Lange and Kadena coach Aaron Fisk each said they were only too glad to see somebody different.
"We're excited to play somebody new," Lange said of the only time the Samurai will see a team from Division I during the regular season; Perry and King are both Division II schools. "It will be a good challenge for us."
"It will be great to go see two schools at once; it would give us more bang for the buck," said Fisk, who played at Perry 25 years ago.
While the Samurai and Cobras are used to funded travel as part of their regular season schedule, the Panthers had to raise the money for this trip off-island. Still, Fisk said he and his players were looking forward to it.
"It'll be a great experience for them," Fisk said. "My first trip with these guys. It'll give me flashbacks of when I was playing. It's kind of surreal coaching at my old high school."
For Perry, it's the first matches at home. Thoroughly familiar with the Cobras, having already played them three times at Sasebo Naval Base, Lange said King's boys team "is fantastic," with players such as Akira Goodman and Takumi Kodama leading the way.
Lange says he feels the girls teams should have good matchups in both singles and doubles.
"We're just looking forward to playing some fresh blood," Lange said.
While those teams are battling on courts outside, indoors at Samurai Gym, six volleyball teams will go at it in a two-day tournament that starts at 3:15 p.m. Friday and wraps up Saturday afternoon.
King and Perry will face four Western Japan Athletic Association teams from Japan's Osaka-Kansai region.
And on the gridiron, Yokota travels to Perry in a critical battle at 7 p.m. Friday.
If the Samurai win, they have an outside shot at hosting the Far East Division II title game on Nov. 10, provided they also beat Zama on Oct. 12 by 13 or more points to force a points tiebreaker.
In a battle of the top teams in each division, D-II leader Zama travels to Yokosuka Naval Base to play D-I-leading Nile C. Kinnick. Though it means nothing in the Far East playoff picture, both teams are chasing top Kanto Plain and DODEA-Japan honors. Another long road trip features Yokota's tennis and volleyball teams visiting Robert D. Edgren for weekend matches.
The schedule is light in Korea, with the annual Chu Seok (Thanksgiving) holiday upcoming on Monday. Humphreys' tennis team travels to Daegu for matches on Friday.
On the volleyball courts, Osan visits Humphreys on Friday and Daegu on Saturday.
In cross country, Korea takes the weekend off, while Kanto Plain schools run at Tama Hills Recreation Center on Saturday and Okinawa schools at Kadena on Friday.