Kadena boys survive test from Taipei
---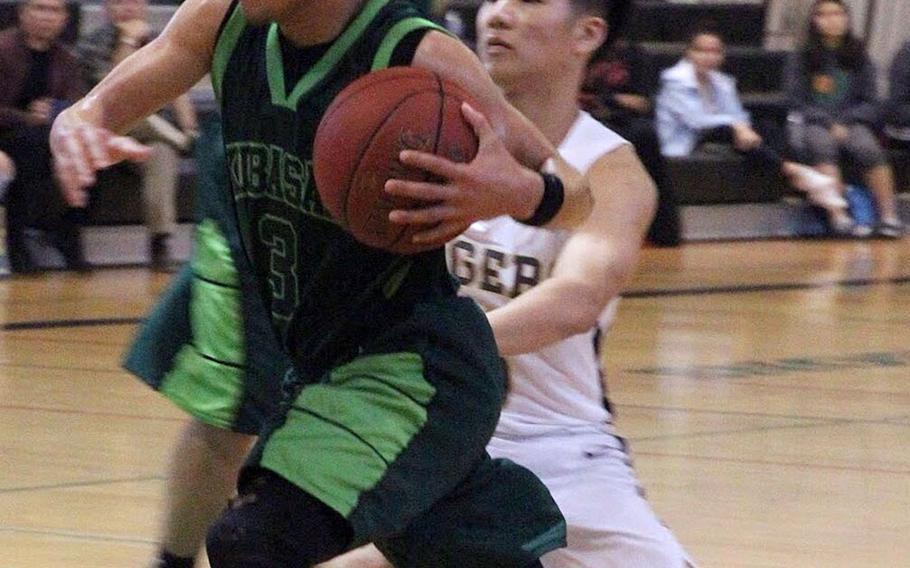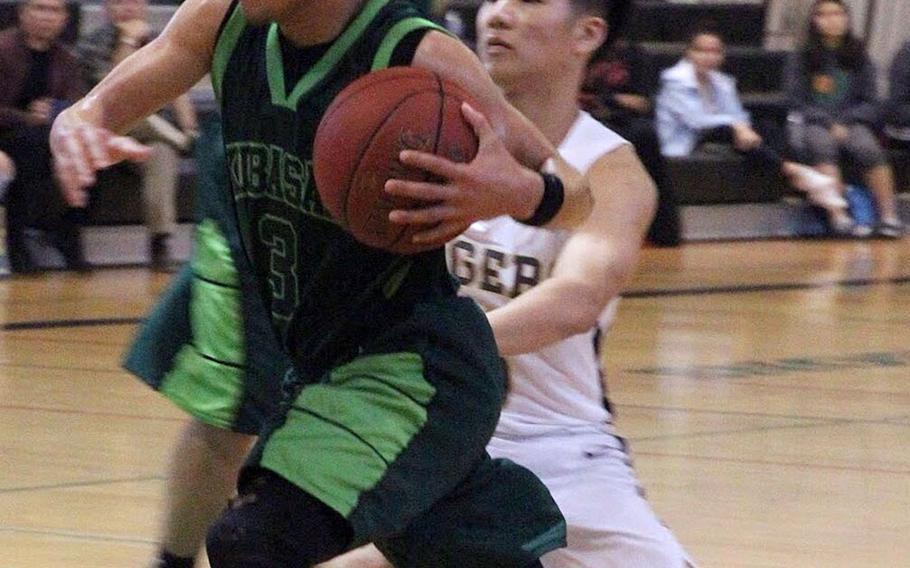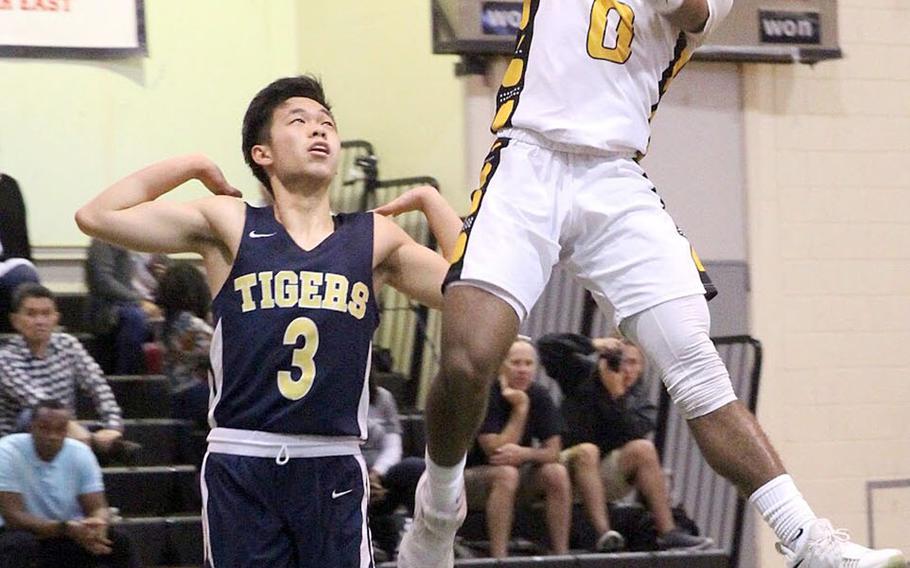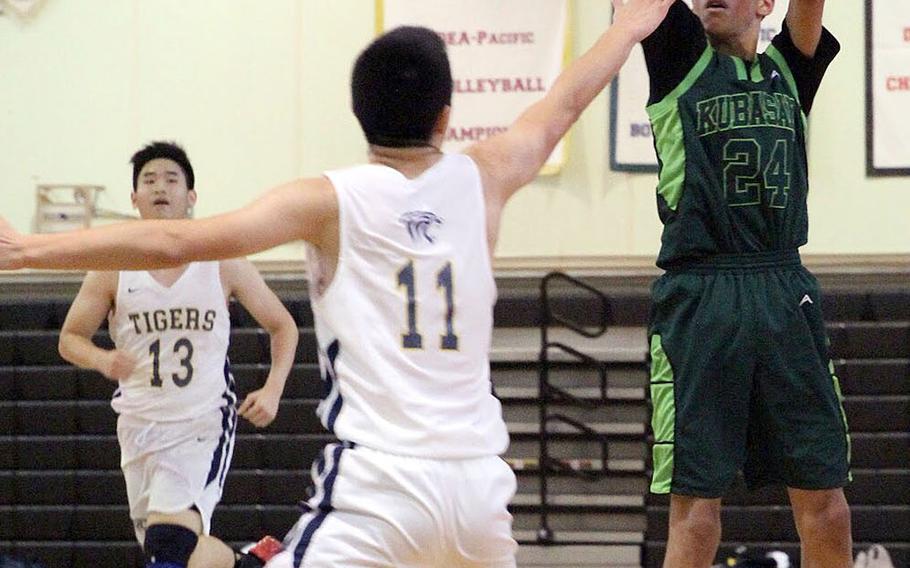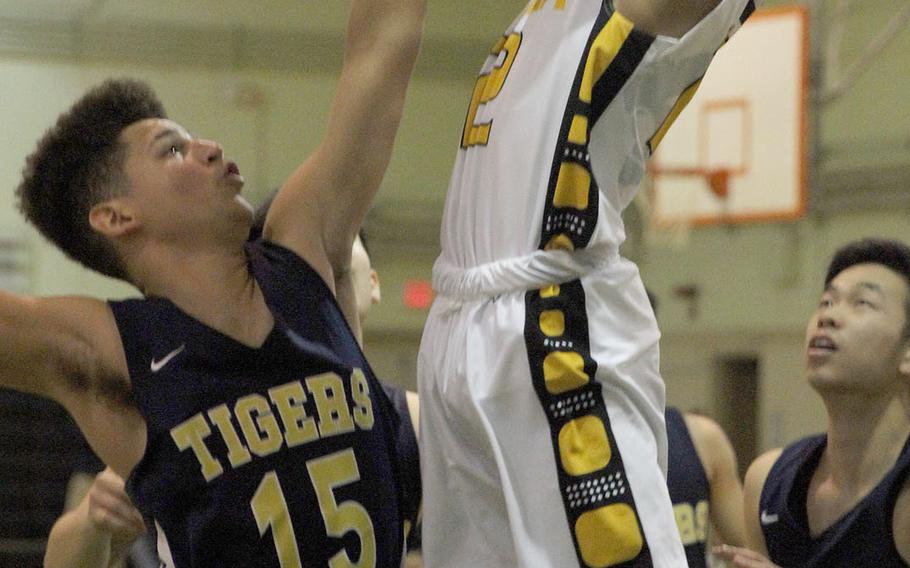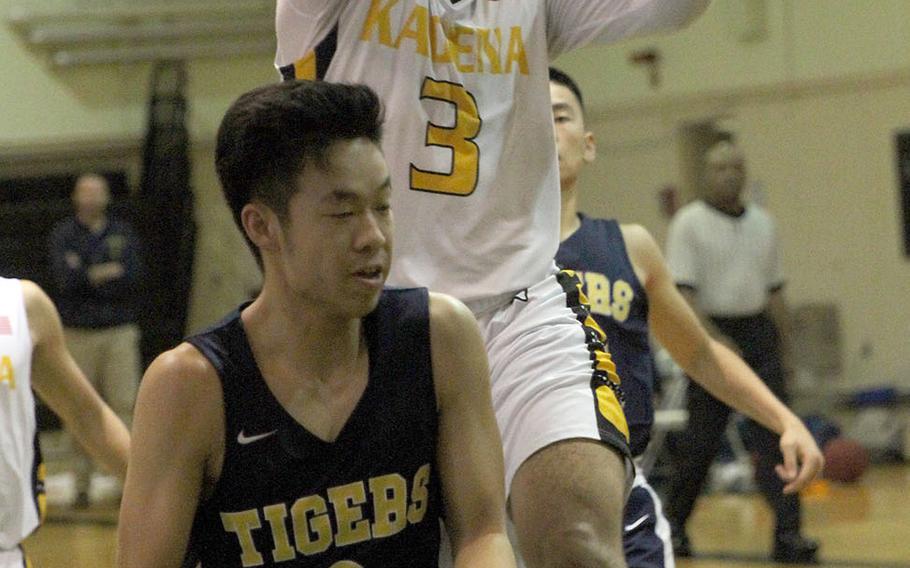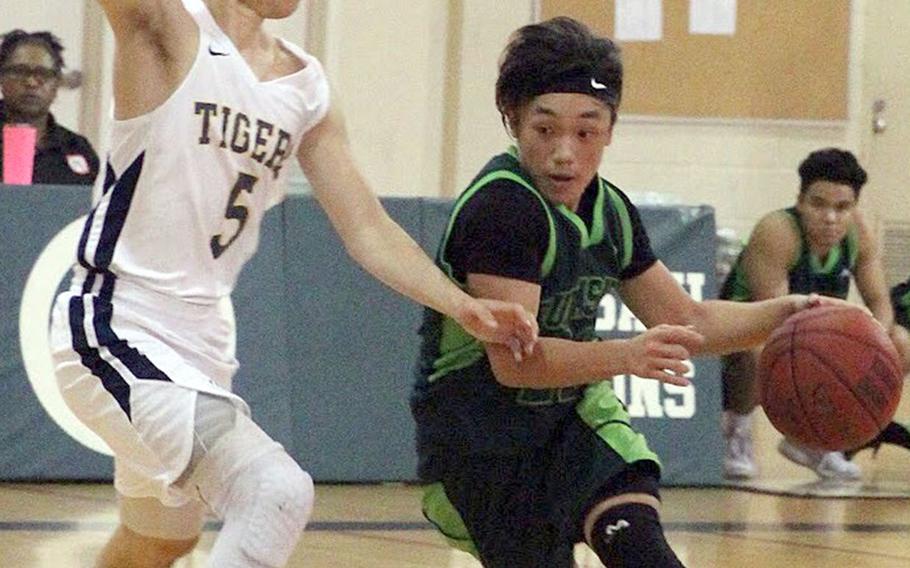 CAMP FOSTER, Okinawa – With two wins over visiting Taipei American, Kadena's boys basketball team improved to 9-0 thus far on the season.
But there was much more at stake, coaches and players said, for the four DODEA teams engaged against the Tigers in the 4th Taipei Basketball Exchange, held over the weekend at Kubasaki High School.
"It's good to go up against other American teams," Panthers coach Antiwon Tucker said following a 45-39 win Saturday and 70-57 victory Sunday over the Tigers.
Until Saturday, the Panthers and Dragons boys and girls teams had only faced each other, not counting Japanese opponents, since the Okinawa basketball season began in December.
Thus, they were grateful for the chance to play against an unfamiliar foe. It's good preparation, players and coaches said, for this week's American School In Japan Kanto Classic and next month's Far East Division I Tournaments.
"Understanding situational basketball. Decision-making," Tucker said. "It's hard playing here against mostly Japanese teams with a 24-second shot clock. To face American teams without a shot clock, you understand the balance that we're going to face at Far East."
While the Panthers boys remained perfect on the season, Kadena's girls experienced defeat for the first time, falling 56-44 on Saturday and 46-38 on Sunday. Kadena is 5-2 on the season.
Kubasaki's boys and girls each lost twice, the Dragons boys 72-51 on Saturday and 65-58 on Sunday, while the girls suffered much more one-sided defeats, 60-16 on Saturday and 56-13 on Sunday.
Even in those lopsided defeats, "there's always something positive you can take away from this," Kubasaki senior guard Ari Gieseck said.
Patience, learning to control the ball better and not force dangerous passes were among them, she said.
"Baby steps are all that matters," she said.
Kubasaki's and Kadena's girls played against a Tigers team that defends its two straight Interscholastic Association of Southeast Asian Schools over three days starting Jan. 31 at Singapore American School.
The Dragons and Panthers boys and girls teams head for Tokyo later this week for the 3rd ASIJ Kanto Classic, scheduled for Thursday-Saturday at ASIJ's Chofu campus in Tokyo's western suburbs.
---
---
---
---