Kadena airs it out to roll over Yokota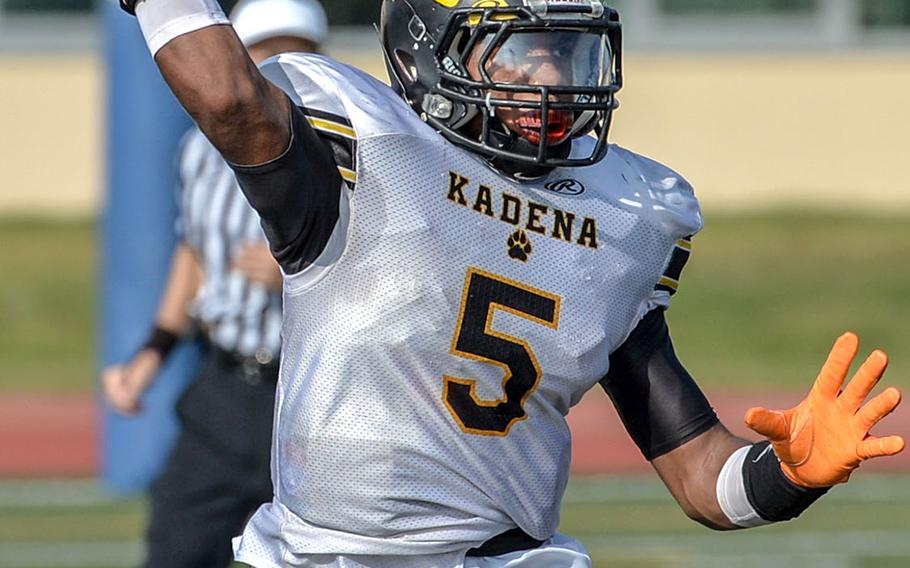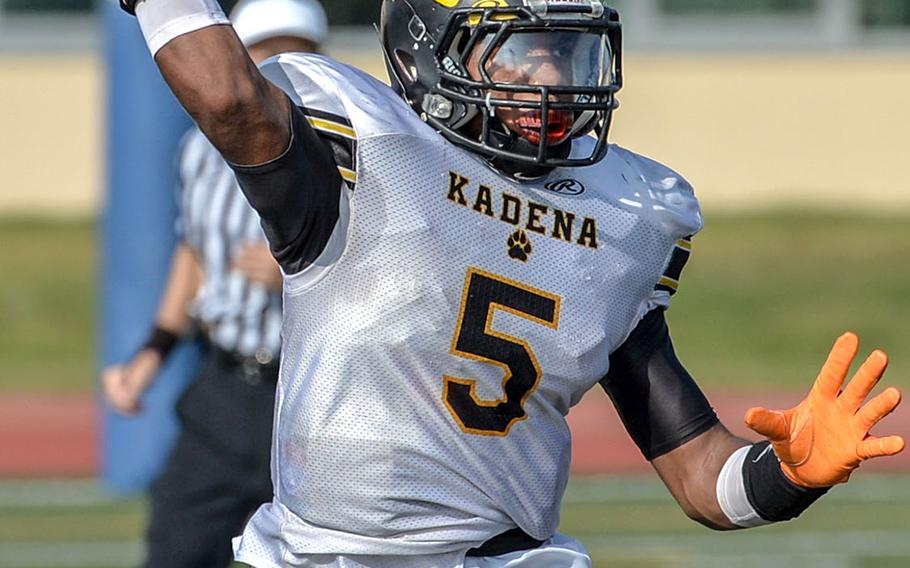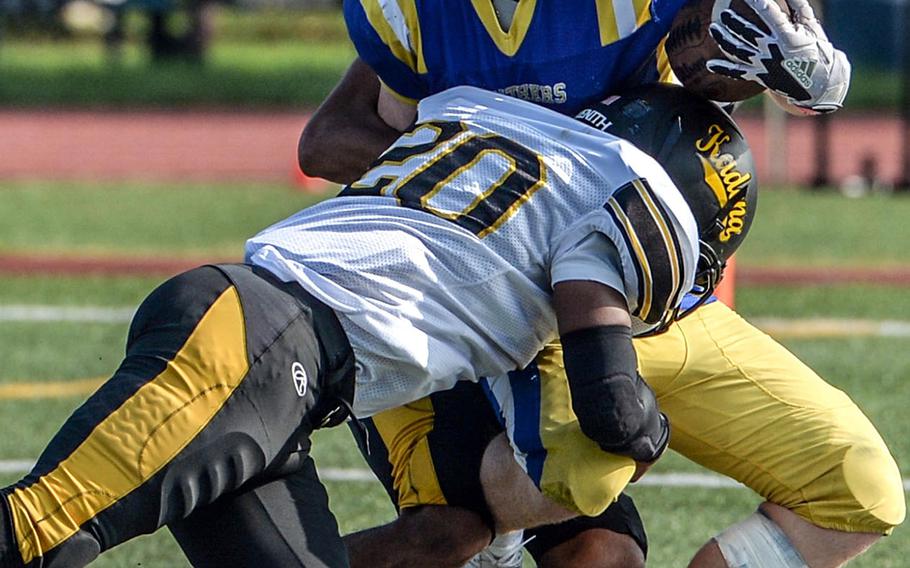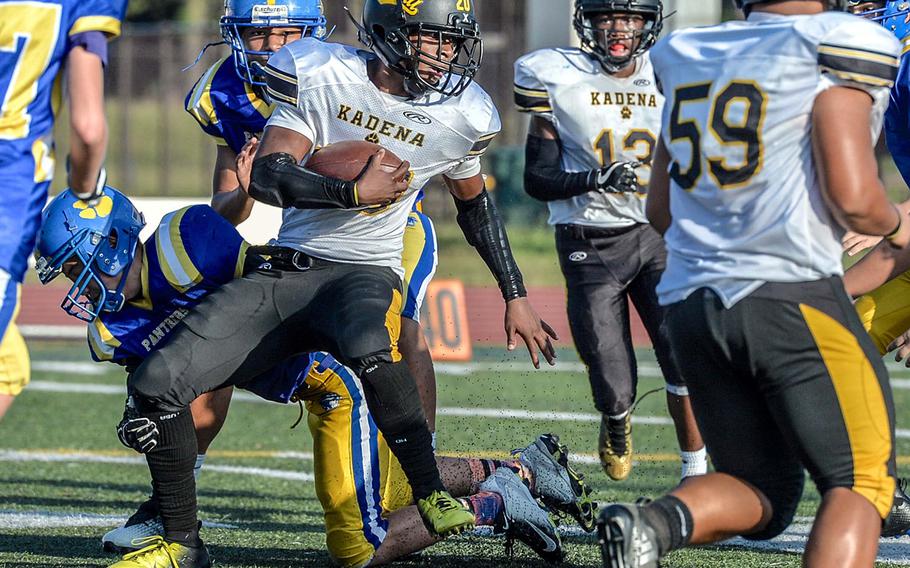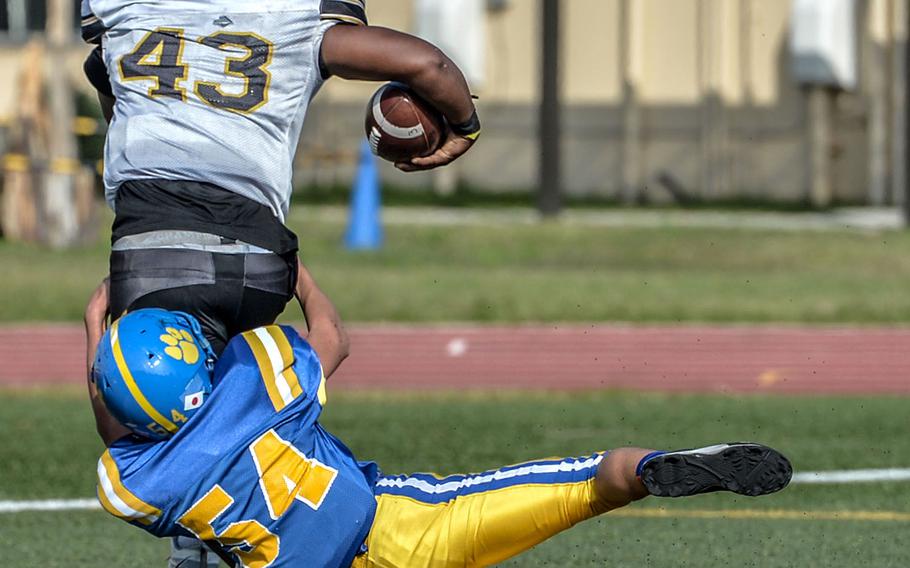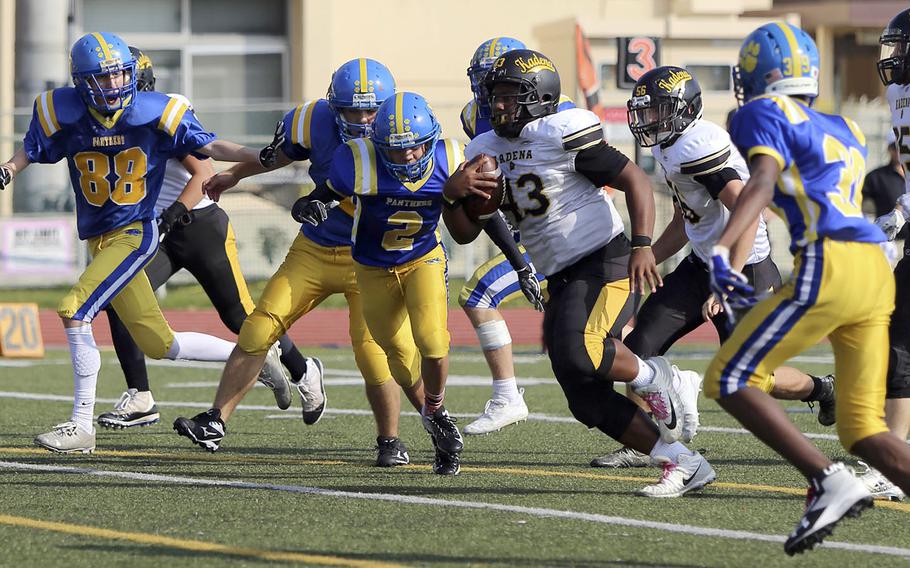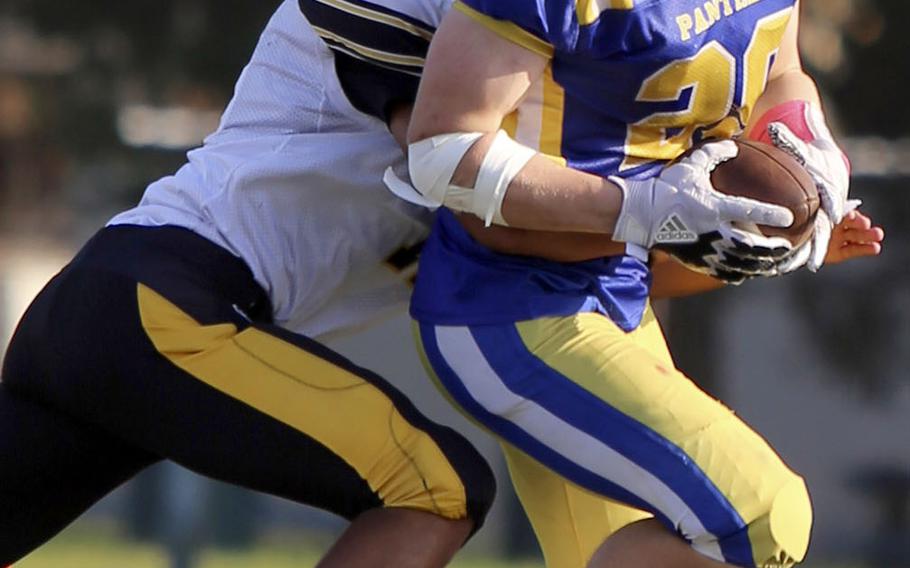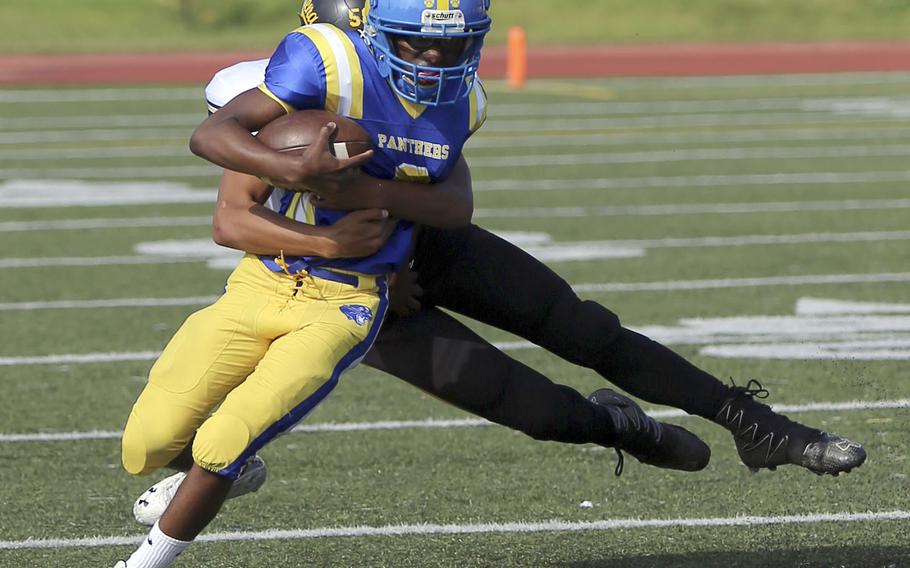 YOKOTA AIR BASE, Japan – A Kadena football team known more for its prowess on the ground took to the air frequently on Saturday for its latest victory, a 54-8 romp at Yokota.
Eric McCarter went 17-for-19 for team records of 411 yards and five passing touchdowns, throwing to five different receivers, three for TDs, as Kadena improved to 5-1 with one regular-season game to go. Yokota fell to 1-5 with one game left.
"We are not the same team as we were at the beginning of the season," Kadena coach Sergio Mendoza said, adding that while his Panthers gear up for every opponent each week, they're also playing with one eye toward their Far East Division I title game Nov. 10 at Nile C. Kinnick.
"We keep to our game plan, but we have to work with the championship in the forefront of our minds," Mendoza said. In addition to Yokota on Saturday, the Panthers also have a non-divisional game next Saturday at home against Guam High.
"Guam's a good team, and (Yokota coach) Tim (Pujol) is a great coach and always has his team prepared," Mendoza said. "We prepare for each team, but we prepare for the championship in everything we do."
Malachi Johnson caught five passes for 96 yards and two touchdowns, R.J. Rose had four catches for 120 yards and two scores and Rasheed Faunteroy had a scoring catch among his two receptions for 115 yards. Logan Ferch, who played for Yokota last year, returned to his old stomping grounds along with his father, Kadena assistant coach Steven Ferch. Ferch the younger had two catches for 30 yards.
Wyatt Knopp, who started at quarterback to open the season but was injured in Kadena's 34-33 loss to Kinnick last month, returned to action, caught four passes for 80 yards and was also 3-for-4 passing, including a touchdown toss. Knopp had two carries for 41 yards.
"He's looking better than before" the injury, Mendoza said.
On the ground for Kadena, Alfonso Mendez rushed two times for 44 yards and a touchdown and Uriah Morris added 60 yards and a touchdown on two carries.
The bright spot for Yokota came in the third quarter, when Ethan Gaume's pass was deflected, tip-drill fashion, into the arms of teammate Michael Royster, who scampered 93 yards for a touchdown.
"It happened just like we didn't draw it up," Pujol said.
Gaume was 9-for-23 for 224 yards. Ethan Smith rushed 16 times for 54 yards, caught three passes for 42 yards and had 55 yards on four returns. Conner Rowan – the son of former sumo grand champion Akebono – had 38 yards on three receptions.
With the game out of reach in the third quarter, both teams let their younger, less experienced players get some reps, one of them being Royster. "He was one of those young kids who caught the ball," Pujol said.
Yokota's next game is at American School In Japan on Friday at 5 p.m.