Prep roundup
It looks like 100 will be a (quick) three-man race
by
Dave Ornauer
May 11, 2019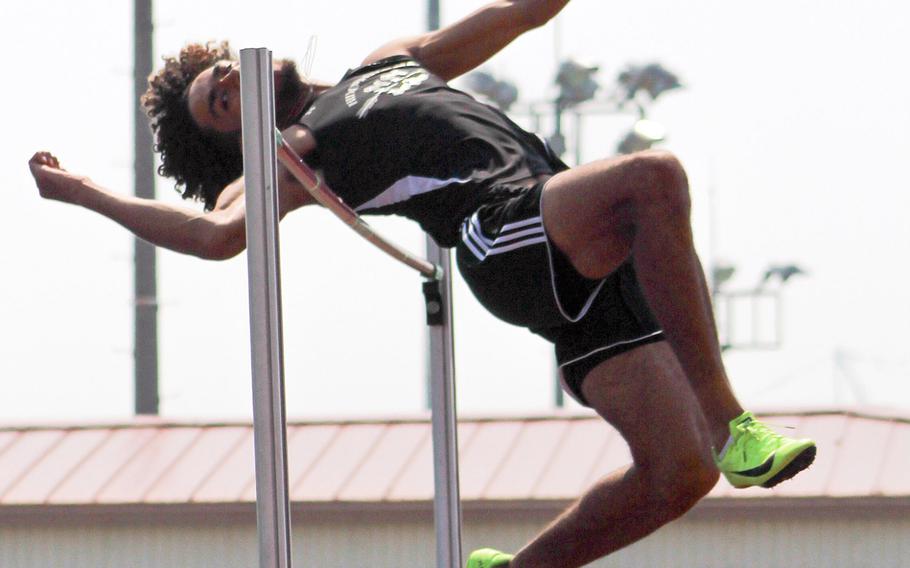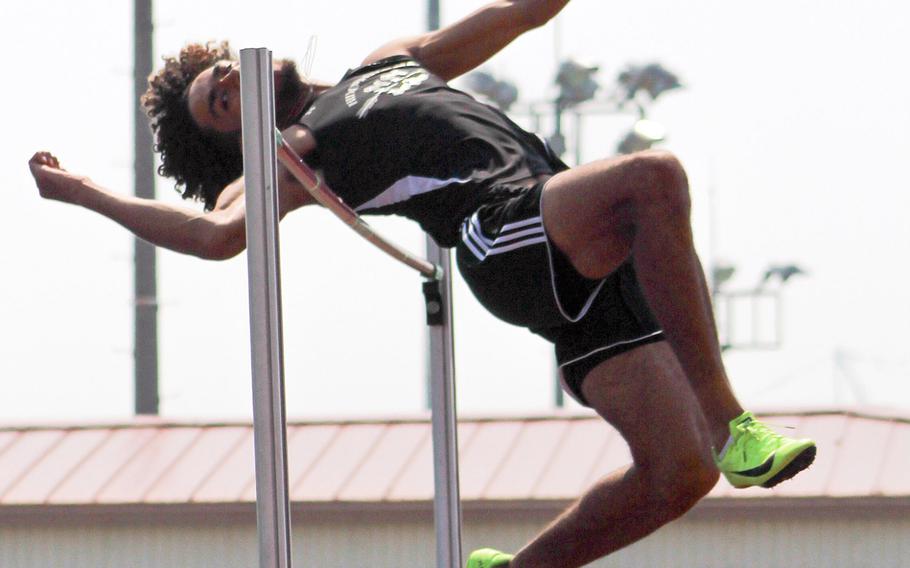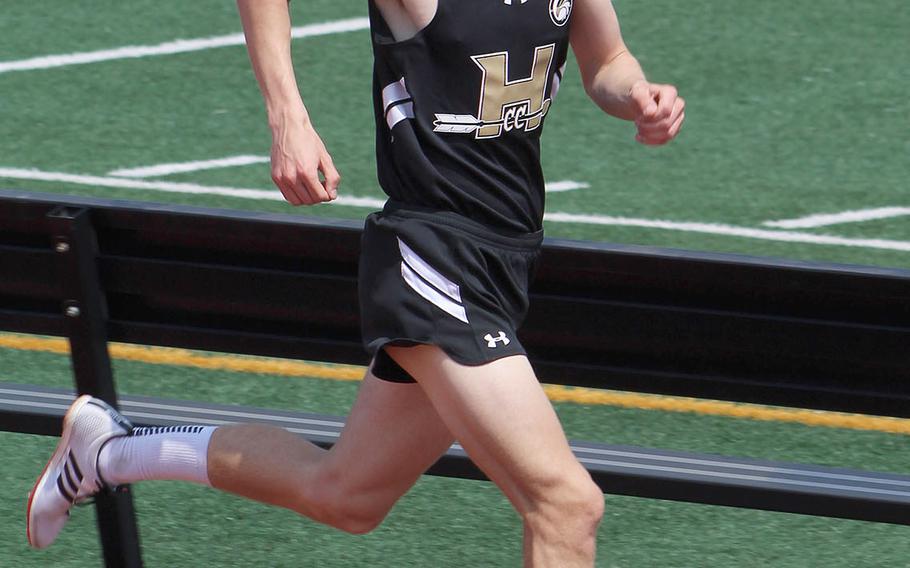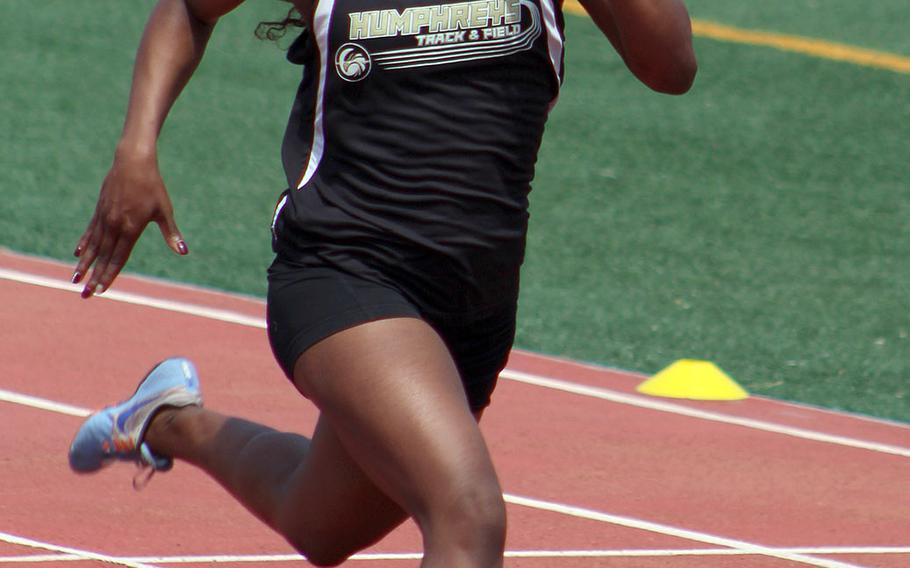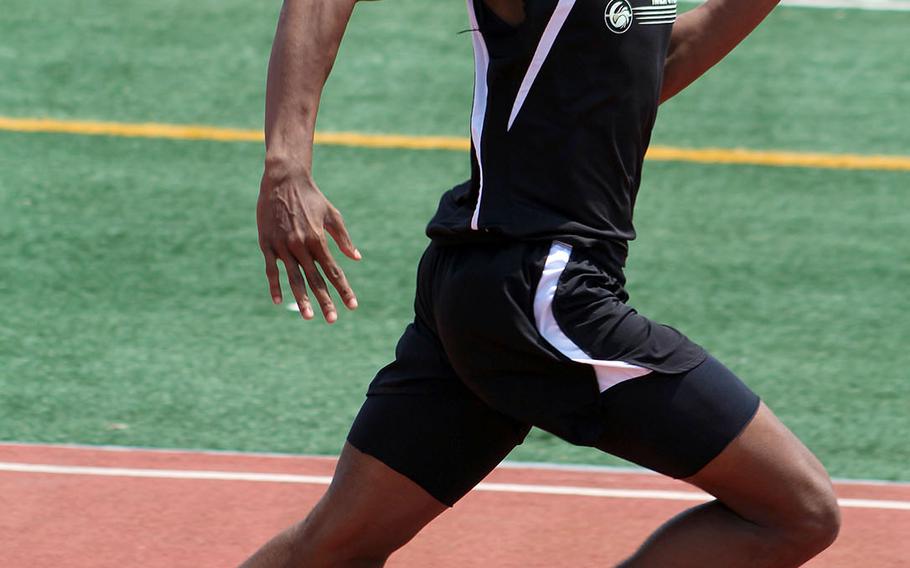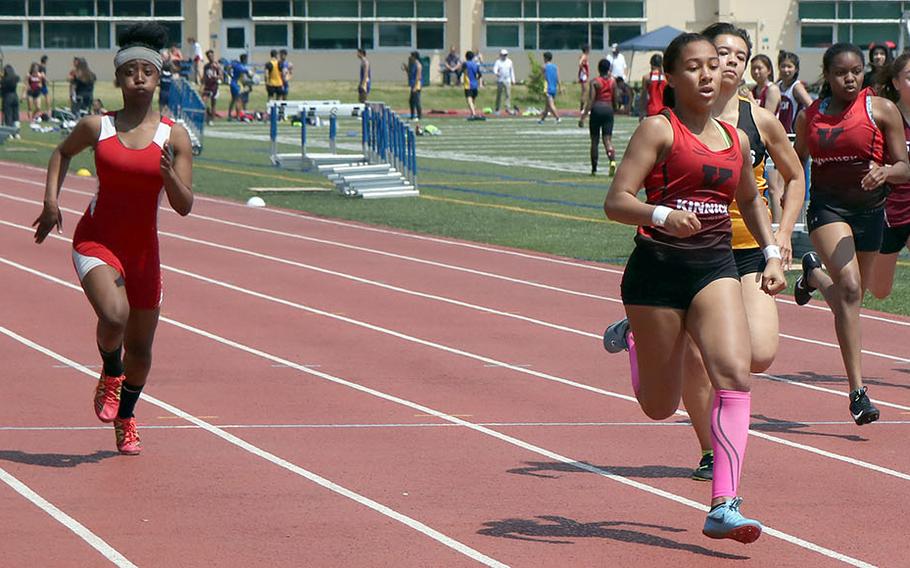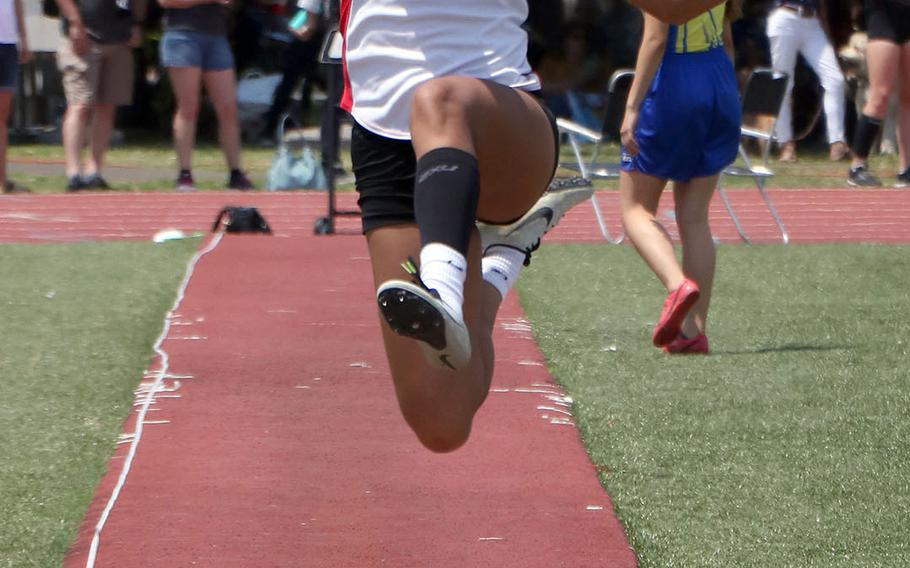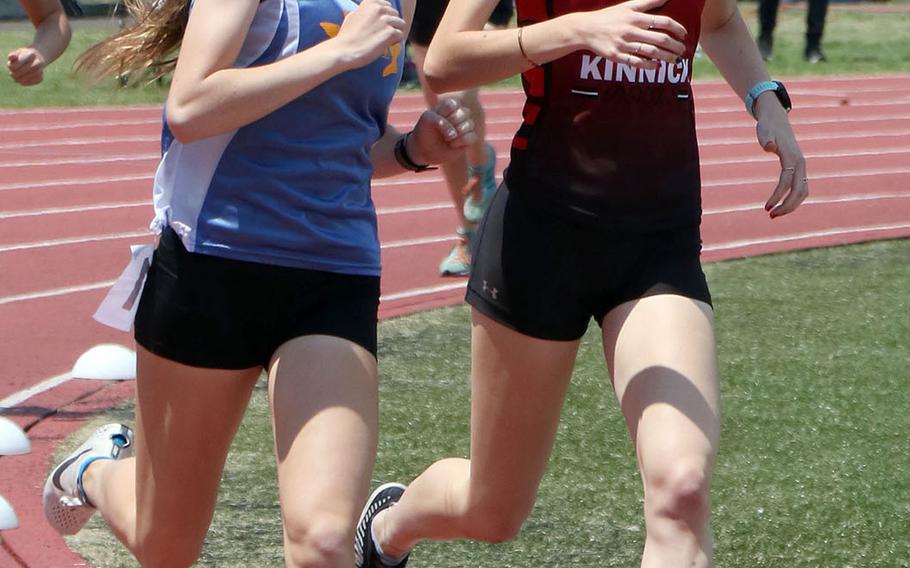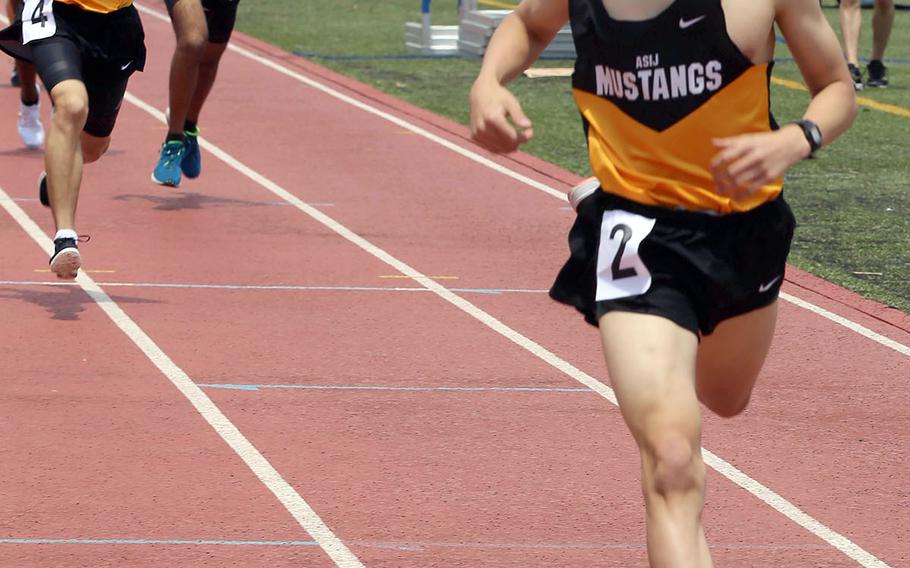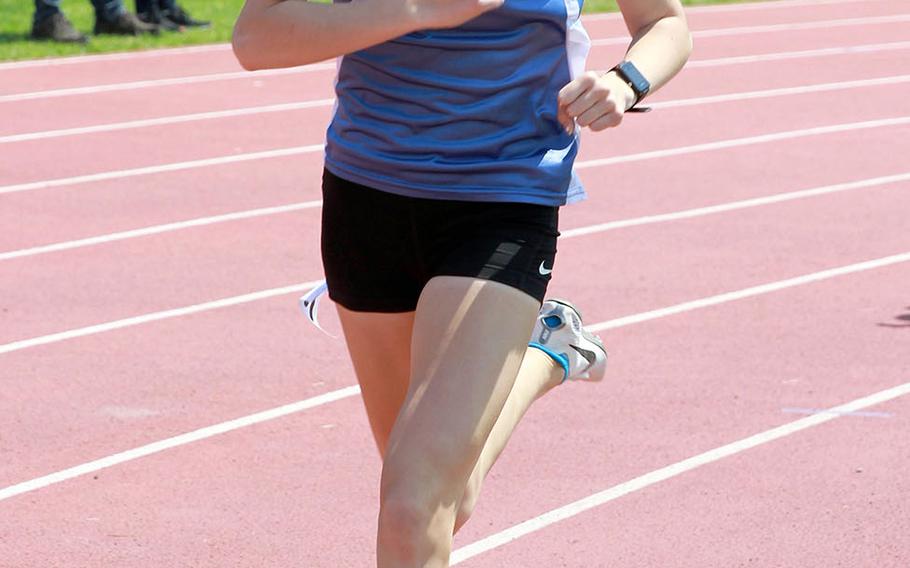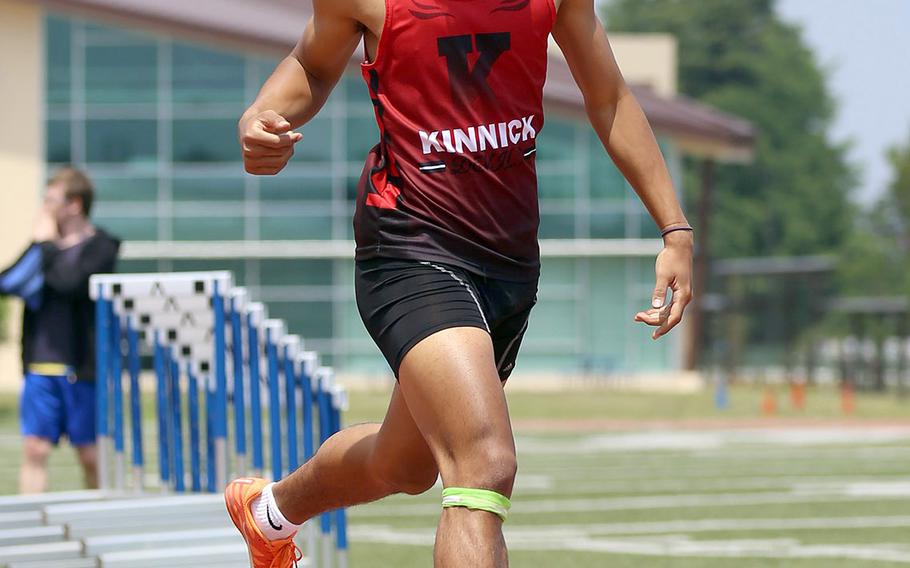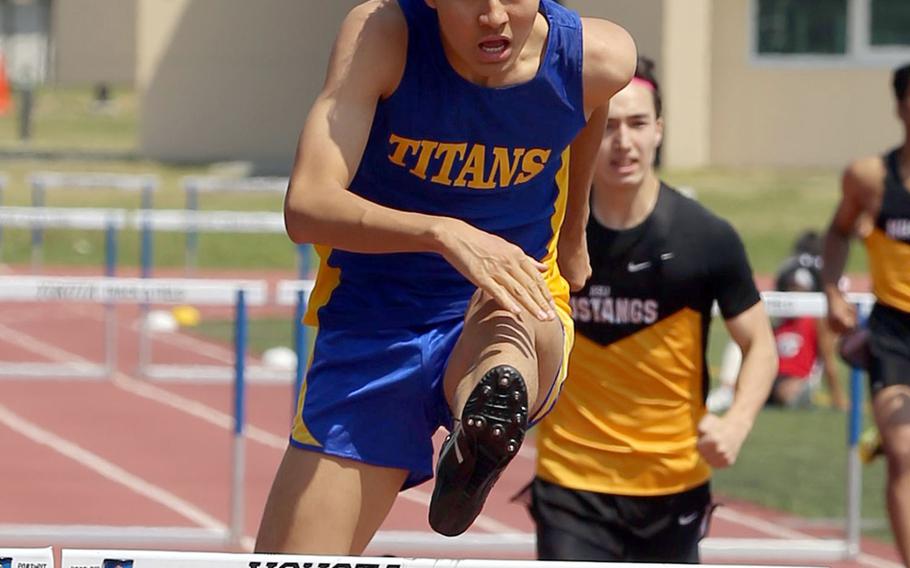 For the second time in two weeks, the unofficial title of Pacific high school's fastest human has changed hands.
Chris Watson, Nile C. Kinnick's junior sprinter, recorded the Pacific's fastest 100-meter time on Saturday, clocking 11.15 seconds in the Kanto Plain Association of Secondary Schools finals at Yokota.
And he seemed surprised to learn that he took over the regional lead from Humphreys' Tevijon Williams by .03 seconds; Williams hit 11.18 on May 3 in Korea's Last Chance Invitational.
"I did not realize that," Watson said when told of his feat.
Watson and Williams are 1-2 within DODEA-Pacific in the 100, followed by Kadena senior Eric McCarter (11.30). The fastest overseas time overall is 11.03 by junior Donavin Robinson of Aviano in Italy.
"He's a nice young man, easy-going, very coachable," coach Luke Voth said of Watson, who also won the 200 and 400 on Saturday.
Williams, a freshman, also made a clean sweep on Saturday of the 100, 200 and 400 in the Korea district finals. Okinawa's district finals were a week ago, but McCarter was still in action, leading Kadena's 400-meter team to victory in Saturday's Okinawa district relay meet.
It was the last preparation for the three sprinters before the Far East meet May 22-23 at Yokota, and coaches around the region are already saying the 100 final should be one for the ages.
"It's going to be a showdown," Humphreys assistant coach Sh'voda Gregory said. "Far East is going to be one for the records this year."
"It should be at least exciting," Voth said. The three will also be taking aim at the Pacific's 100-meter mark of 10.78 set by Kinnick's Jabari Johnson in the 2016 Far East meet.
"They have the potential to beat the 100," Voth said. "I'd be surprised if a freshman got it this year, but anything can happen."
Watson said his goals this season – his last in the Pacific; he transfers to Pennsylvania next month – are to reach 10.9 in the 100, under 22 seconds in the 200 and to reach a personal record in the long jump.
"Hopefully, I'll be able to do that," he said. "I can do it if I put my mind to it."
Williams was not alone in shining on the Korea track on Saturday.
Teammate Jaela Higgs swept the girls 100, 200 and 400, getting within Pacific record distance in all three events, while hurdler Junior Gregory came with 1 second of the Pacific's 300-meter hurdles mark.
The younger Gregory and head coach Ron Merriwether said Humphreys has historically run better at Yokota than at its home track.
"Here, we're racing the same people every week," Junior Gregory said. "At Yokota, we have people who are faster than us; it makes us show all the hard work we're putting in is about to get us where we need to be."
Kinnick's Johnson holds the Pacific marks in the boys 100 and 200 (21.23) and American School In Japan's Britt Sease in the 400 (48.06).
John F. Kennedy's Regine Tugade – now at the Naval Academy – holds the Pacific's girls 100 and 200 marks (12.26 and 25.52). Amalie Luel of International School Bangkok holds the 400 mark at 56.80. The boys 300 hurdles mark, 39.25, is nearly 20 years old, held by Darrell Bradford of Guam's Simon Sanchez.
The younger Gregory said all of those records are within reach at Far East. "This is just the beginning, I think," he said. "We can break a bunch of records. We're really excited about it."
Merriwether was a bit more subdued in his take on Far East – "I don't want to predict the future" – but did say that "something special could happen there. Athletes will be pushed to the brink of excellence. This is what championships are about."
Two no-hitters pitched in the PacificE.J. King had its second no-hitter of the season, authored on Friday evening by Edrick Cummings, in a 15-0 win over Marist Brothers at Iwakuni's Kizuna Stadium.
The sophomore transfer from Jacksonville, Fla., gave up a walk and struck out five, and got help in the form of a 12-run first inning.
"He had good command," coach Joe Schinker said. "He was able to get his curve ball across and had confidence enough to throw it early and late in the count. His stuff was enough to miss the barrels of a free-swinging (Marist) squad."
Schinker's son Leo tossed a no-hitter on March 22 in a 16-0 win over Zama.
Also in Japan, American School In Japan pitching held Nile C. Kinnick batters to just two hits, and Yamato Hill drove in three runs over two games as the Mustangs swept the Red Devils 16-0 and 10-1.
In Korea, Kierden Blessing and Gavin Hight combined to no-hit Seoul American on Saturday in a 21-4 Humphreys win. They combined for nine strikeouts on just 34 pitches in three innings. Blessing tripled and drove in four runs to help his cause.
Humphreys' baseball and softball teams each swept two-game slates on Saturday, beating Seoul and Osan, in Korea's last regular-season action. Isabella Maulsby got both wins and drove in three runs and Xyra Razon had five RBIs against Seoul as the Blackhawks beat the Falcons 20-0 and the Cougars 11-1 on the softball diamond.
On Japan's softball diamonds, King rebounded from a Friday night loss at Matthew C. Perry to sweep a doubleheader 12-11 and 19-9. Joanne Tanaka batted 4-for-5 with two RBIs and six stolen bases for the Cobras.
Ceara McKenzie hit a grand slam and Jessica Atkinson a two-run shot and Zama rallied from four runs down with a six-run second inning to beat ASIJ 11-9 in the second game of a doubleheader. The Mustangs scored four times in the fourth to beat the Trojans 10-8 in the opener.