Is this the year Zama breaks through? Trojans hope so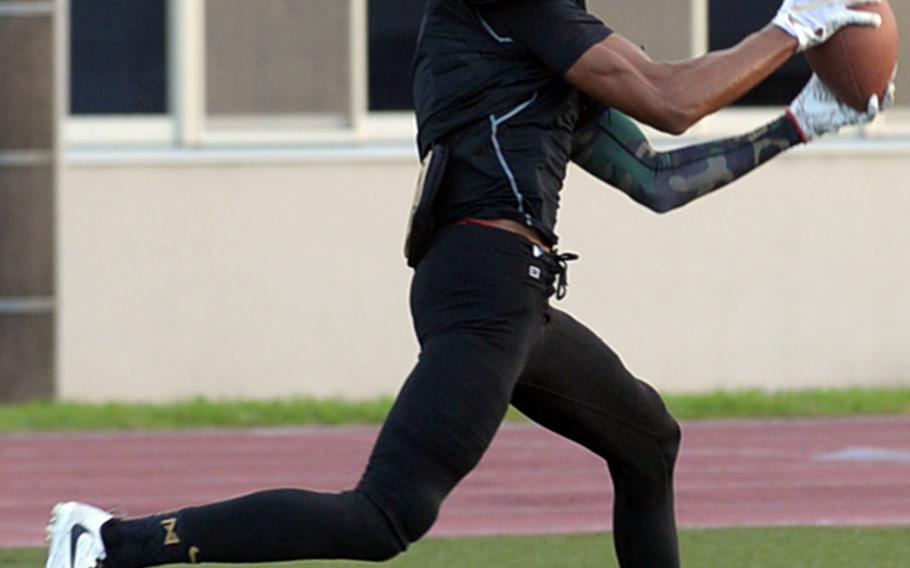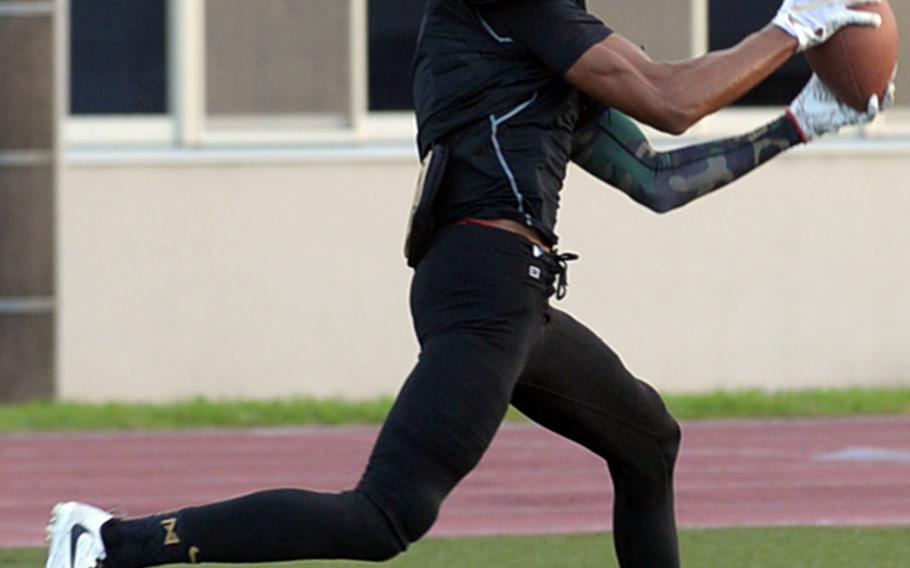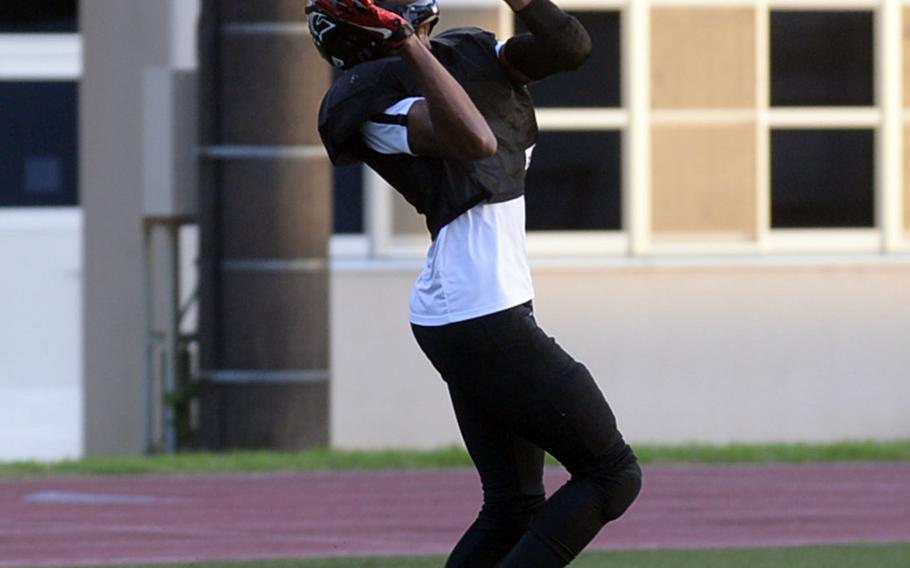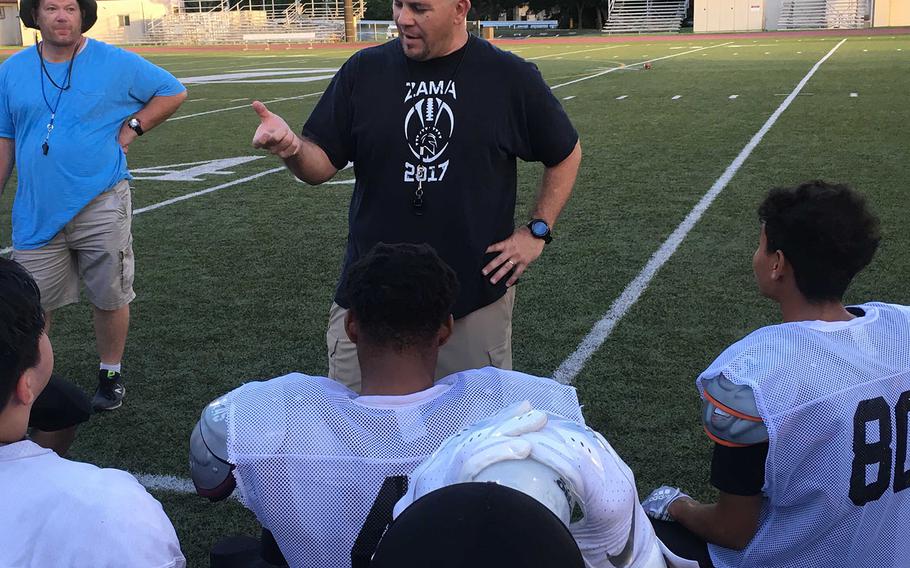 Seventh in a series of looks at high school football camps around the Pacific.
CAMP ZAMA, Japan – They've taken plenty of hard knocks since their last Far East Division II championship in 2012, going 6-33 in the last five seasons - including 1-6 in a 2017 season in which they allowed the most points among DODEA-Pacific teams, 48.7 per game.
But enough is enough, Zama coach Scott Bolin said.
"They have a chip on their shoulder" from last season, Bolin said of the Trojans, a collection of players who last year were mainly freshmen and sophomores but now have a year of tough defeats and hard-earned experience in their individual football coffers.
"For a lot of them, it was an eye-opening experience; most of them had never played before," Bolin said.
"They have that under their belts and they've made some progress in key areas. They had a brotherhood last year that's been sustained this year. It's just a matter of getting that breakthrough victory."
Both the Trojans' linemen and skills-positions players have performed with "great consistency" during early practices. "We've made some great strides with the people we've picked up and we've been able to adjust," Bolin said.
Veterans dot the skills-positions portion of the roster, starting with Nick Canada, a senior who lines up under center in Zama's triple-option offense. Junior Luke Singer is one of a handful of running backs, and seniors make up the lion's share of receivers, Sean Canada, Sean Sullivan and DeVonte Gabriel.
Backing up Nick Canada is Zama's quarterback of the future, freshman Domonic Peruccio. Caen Hammond, a junior, is a newcomer and lines up at receiver.
A goodly number of players will also see duty in Zama's attacking 4-2-5 defense, Bolin said. "A lot of kids will be playing some ball," he said.
None of the Trojans have experienced a winning season, but Bolin says he doesn't feel as though that matters.
"I don't know that a lack of victories has diminished expectations," Bolin said.
"These players are very driven. They have taken personal accountability. One of our core values is that we don't stop, don't stop, don't stop. If we keep pushing, we should get that breakthrough."
That breakthrough would come after a five-year drought that came on the heels of the best span in Zama football history, two D-II titles and four finals appearances between 2009-12. At least one of the Trojans feels the road back won't be that long.
"We think we have the talent to perform better than we have the last few years," Nick Canada said. "Something special. Something that can make it to the D-II championship."
ornauer.dave@stripes.com