Is this the year that Kinnick breaks through?
by
Dave Ornauer
August 22, 2017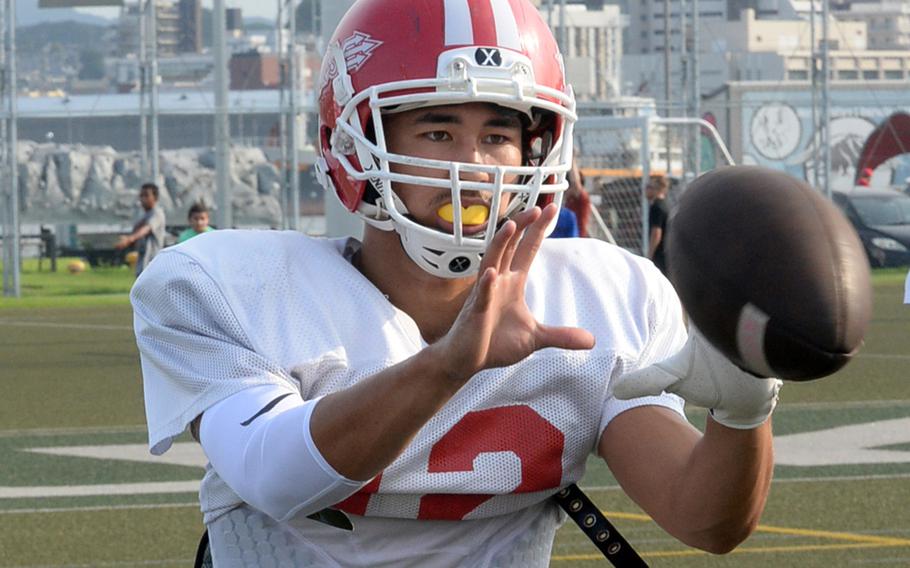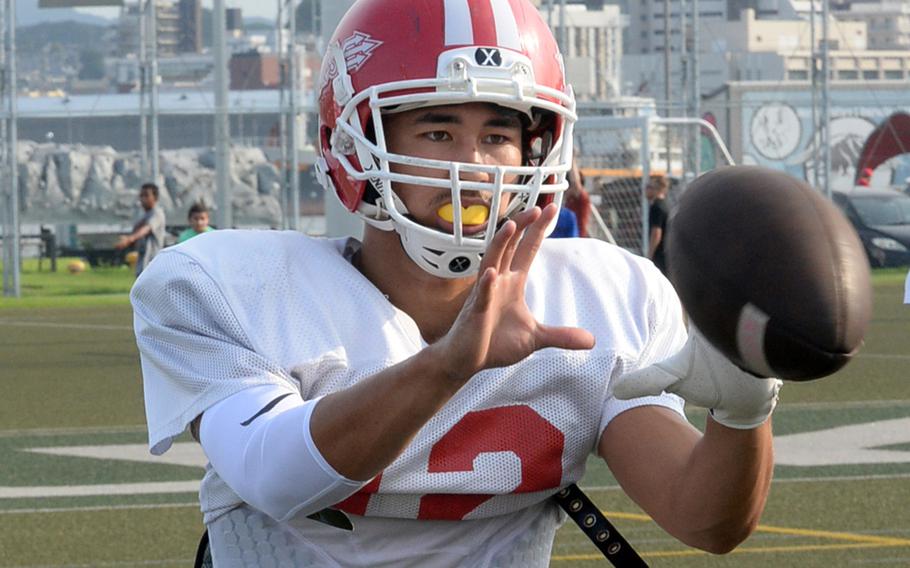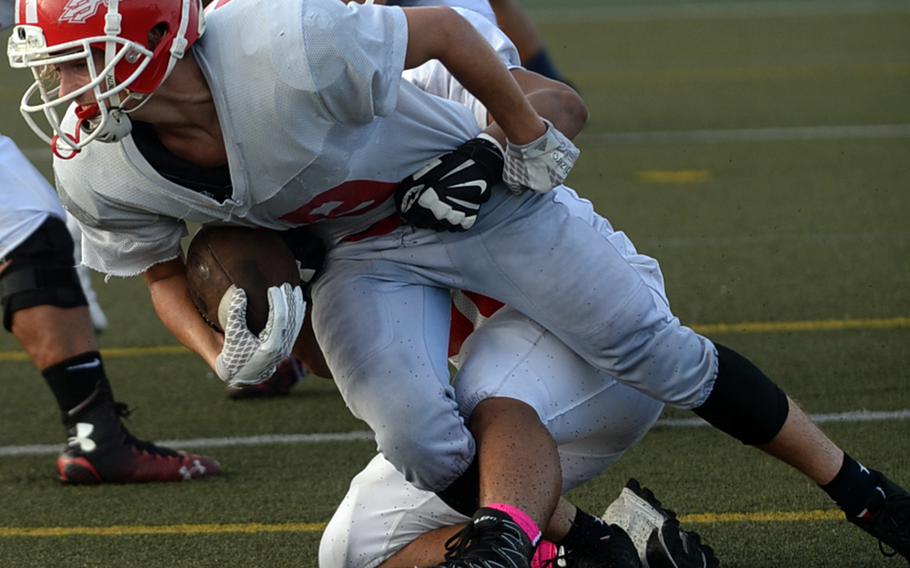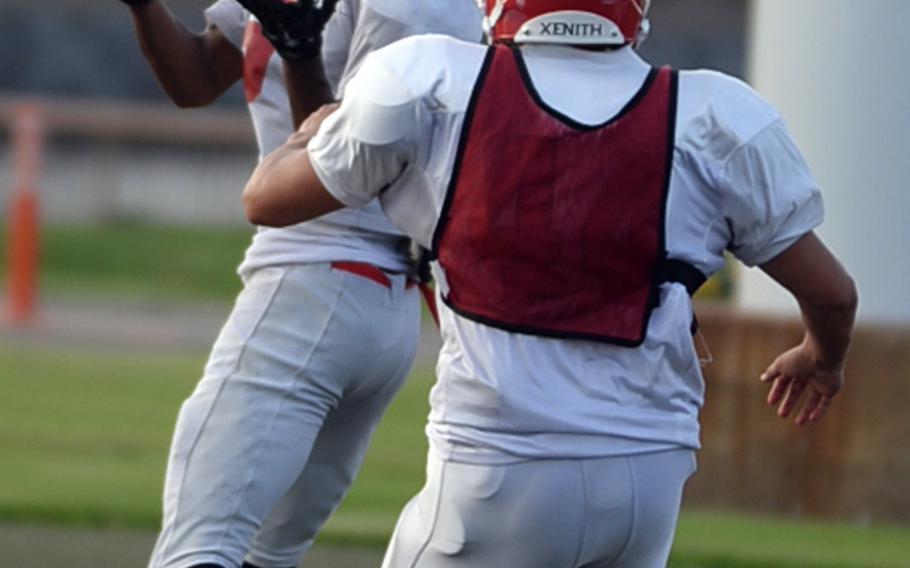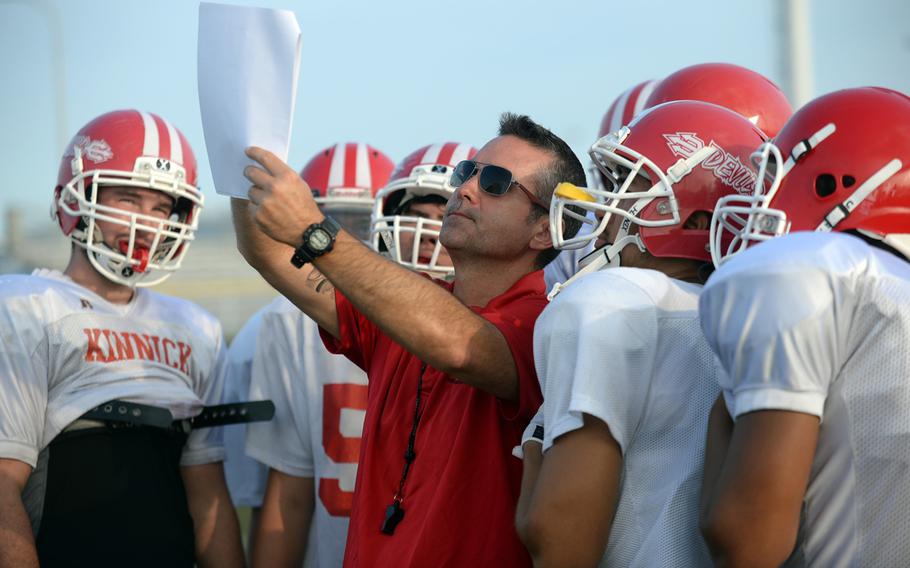 Fifth in a series of DODEA-Pacific high school football previews.
YOKOSUKA NAVAL BASE, Japan – If ever there was a year for Nile C. Kinnick football to capture that ever-elusive Far East Division I championship, this one is it, senior quarterback Kacey Walker says.
"It's (my) last year. We have no choice. We have to win it," said Walker, for three seasons the starter in Kinnick's spread-option offense. "For the players, for the coaches, for Kinnick, we have to do this. It's our goal."
It's been a longtime goal, and the road to it has been fraught with frustration.
Yes, the Red Devils have captured their share of DODEA-Japan titles, three of them, under eight-year coach Dan Joley, and in 2016 won the DODEA-Japan and Kanto Plain titles for the first time in school history.
But something has gotten in the way of taking that last, final step. Most frustrating was the home stretch of the 2016 season, when Kinnick failed once more to win on Okinawa, falling 22-12 last Oct. 22 at Kadena.
"It's tough to travel and play competitively in DODEA," said Joley, who has never won a game on Okinawa. "Those Okinawa teams have been a thorn in our side the last few years."
A 13-6 home loss to Kubasaki last Sept. 17 didn't help matters. Both of Kinnick's losses last season came to Okinawa teams.
What might make a difference this season, Joley said, is the number of seniors and other experienced players the Red Devils have returning. Of the 20 players back from last season, 13 started and 16 are seniors, the most Joley has had in one season.
"And we have a bunch of juniors out playing ball also," Joley said. When it comes time to decide which 22 players will suit up for Division I games each week, "it's a tough call."
Joining Walker in the backfield is veteran fullback Harry Cheng, while Devoney Stanley returns at receiver. Other targets for Walker's right arm are Bryan Hunt, a senior who transferred in at midseason last year from Mississippi, and freshman Chris Watson.
"He's fabulous," Joley said of Watson. "He's a good basketball player, too."
All of Joley's linebacking corps are accomplished wrestlers, to include Cheng, Stanley and seniors Darius Swenson, Mason Smith, Jacob Castro and Kameron Leon Guerrero.
One unusual addition to the team is senior Aaron Peterson, who transferred from a school in Texas that doesn't have football. "I didn't think there was such a thing," longtime Kinnick defensive coordinator Gary Wilson said.
Joley is aided by a cadre of 10 assistants, including former players Chris Diebel and Larynzo Abernathy, the latter who played running back for Kinnick in the late 2000s and is now in the Navy assigned to Yokosuka.
"I'm excited for this season," Abernathy said. "It's great being back and being able to coach and give back to the community."
Whether all of those pieces will mean D-I title is yet to be determined.
"This group of kids we have is a bunch of hard-working kids," Joley said. "I have a lot of experience, a lot of kids who understand what we do here and I have a good feeling about this football year."
Twitter: @ornauer_stripes