Humphreys stays unbeaten by pounding Edgren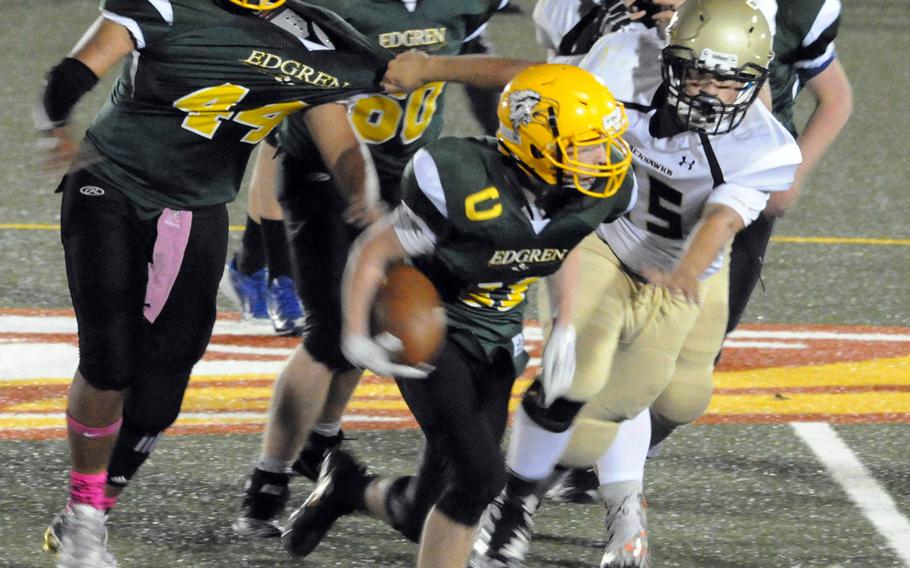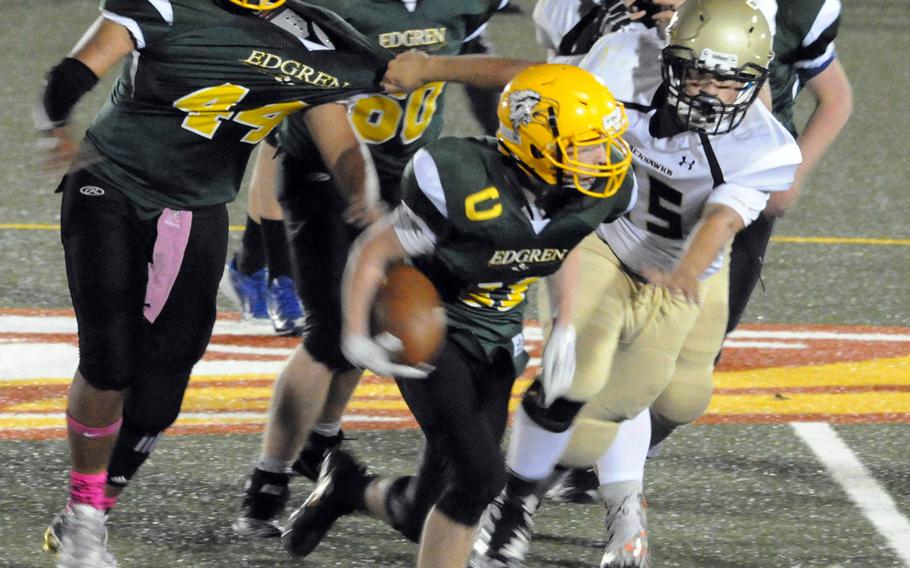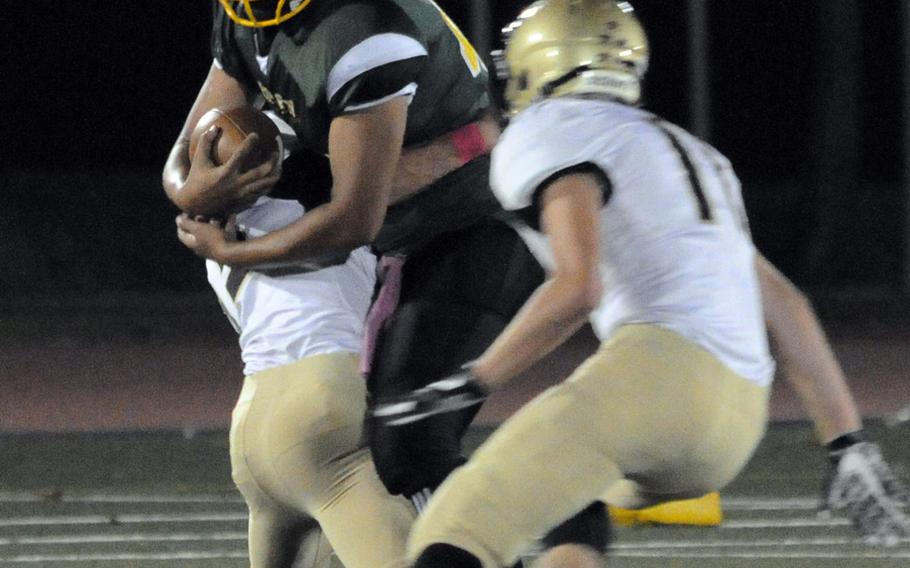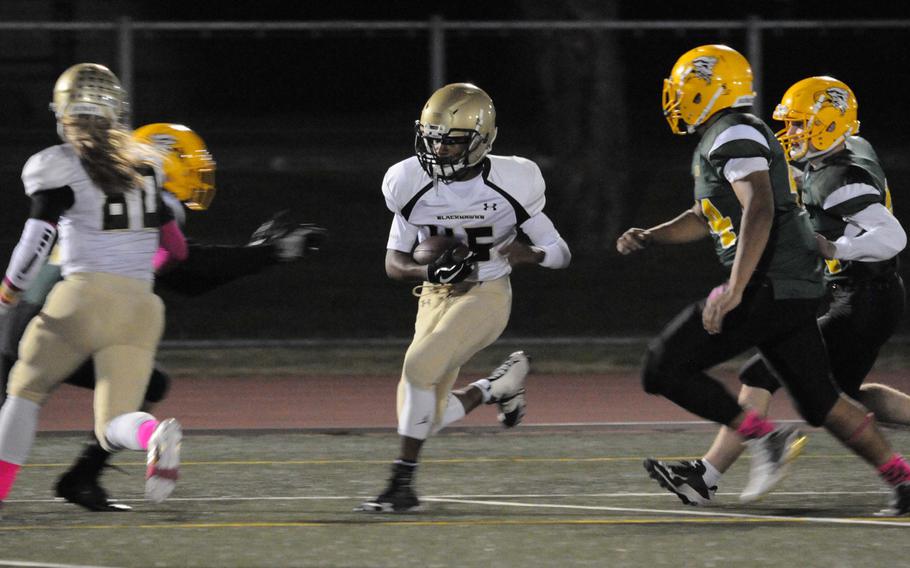 MISAWA AIR BASE, Japan – Humphreys enjoyed its second football road trip to Japan much more than its last one, coach Steven Elliott said.
Miles Brice accounted for 243 yards total offense and two touchdowns and David Key and Josh Weaver starred on both offense and defense to boost the Blackhawks to a 34-8 win at Robert D. Edgren. Humphreys is 4-0 and leads DODEA-Pacific Division II in scoring defense (11.8 points per game).
Humphreys led the region in scoring defense a season ago, until it arrived at Marine Corps Air Station Iwakuni for the Far East Division II final, which the Blackhawks lost 44-6 to Matthew C. Perry. This time, "we came out strong and the outcome was about what we wanted," Elliott said. "We still have some tweaking to do, we still have to clean up some penalties, but we had a very good game."
The host Eagles fell to 1-4 with their fourth straight defeat after winning their season opener. Like the previous three losses, the Eagles played well early, only to lose their edge as the game went on, Edgren coach Jeremy Sanders said.
"Humphreys has some aggressive schemes that we tried to counter," Sanders said. "They have some awesome team speed. Our execution was not very good this evening. We competed in the first quarter, but the rest of the way, we couldn't get anything together."
Brice was 7-for-14 for 136 yards and a touchdown and ran 10 times for 107 yards and a score. Key rushed nine times for 70 yards and a TD and had six tackles, three for losses, including two sacks. Weaver had 40 yards on six carries with a touchdown and intercepted two passes.
Sh'voda Gregory Jr. caught a 32-yard pass for a touchdown and returned a kickoff 87 yards for a score for Humphreys.
On defense, Owen Williams had 10 tackles and a fumble recovery. Erich Gries added 12 tackles, two for losses with a sack; Jared McKean had eight tackles, two for losses with a sack and a fumble recovery; and Christian Franco added two sacks for the Blackhawks.
The Eagles got their lone touchdown early on a 5-yard run by Matt Keating.
Humphreys gets a chance to avenge that D-II title loss on Friday when Perry comes to town; kickoff is at 7 p.m. Edgren has the week off before finishing the regular season on Oct. 20 at Perry; kickoff is at 7 p.m.