Prep roundup
Humphreys prevails in Korea tennis - Far East up next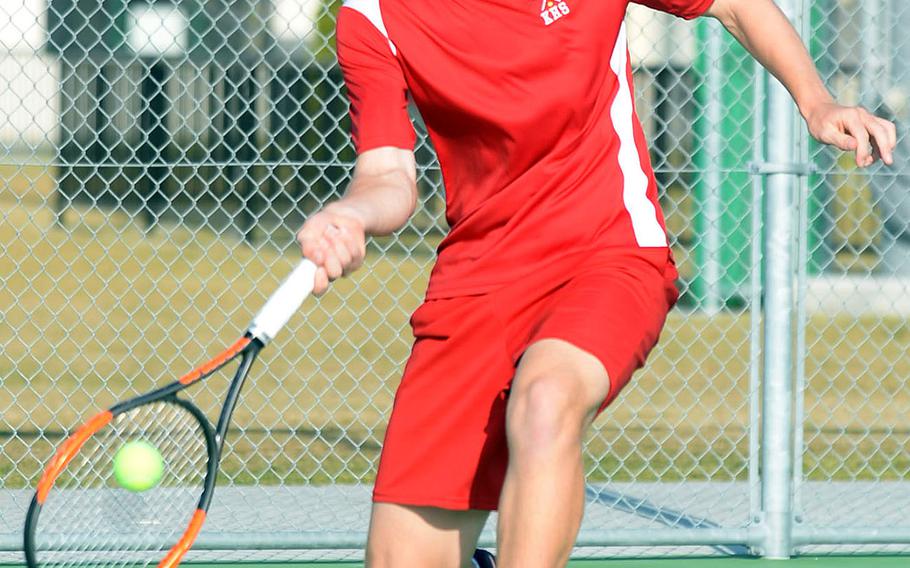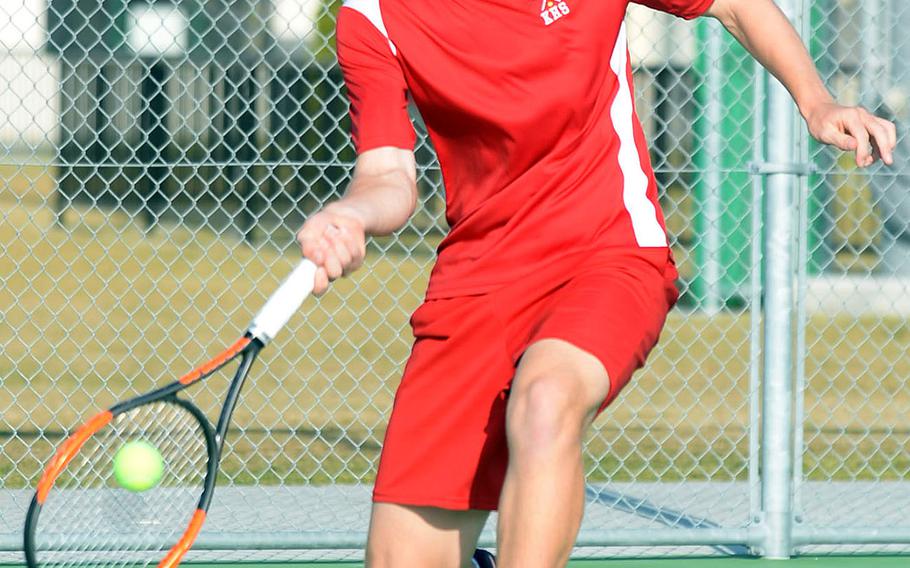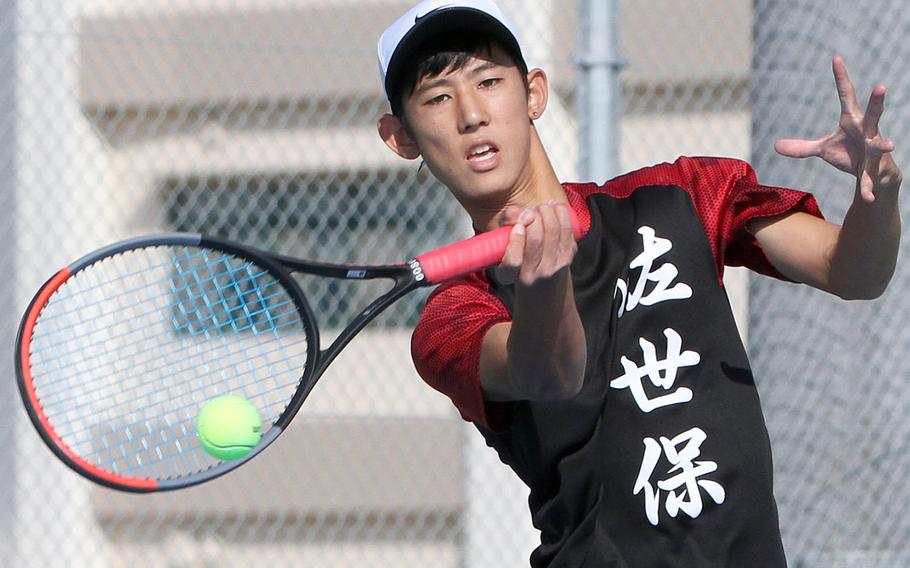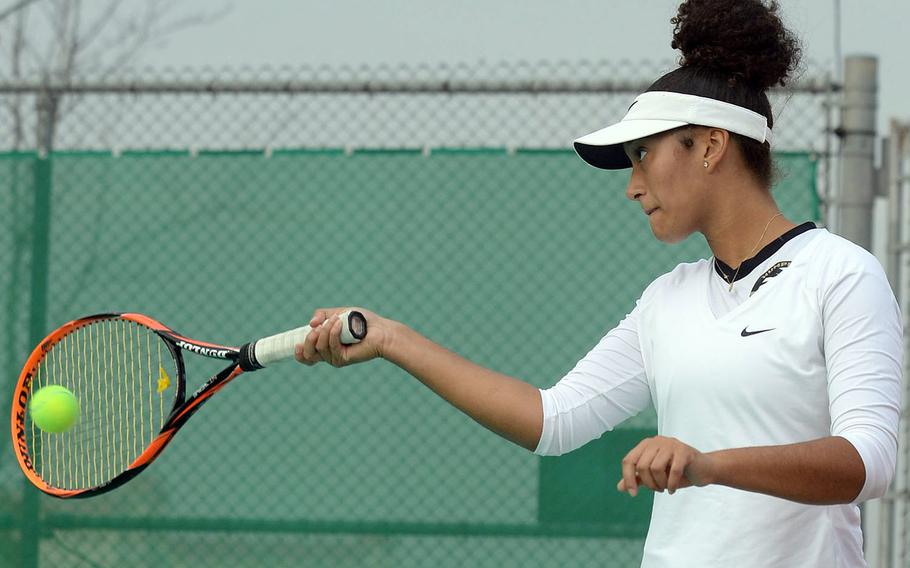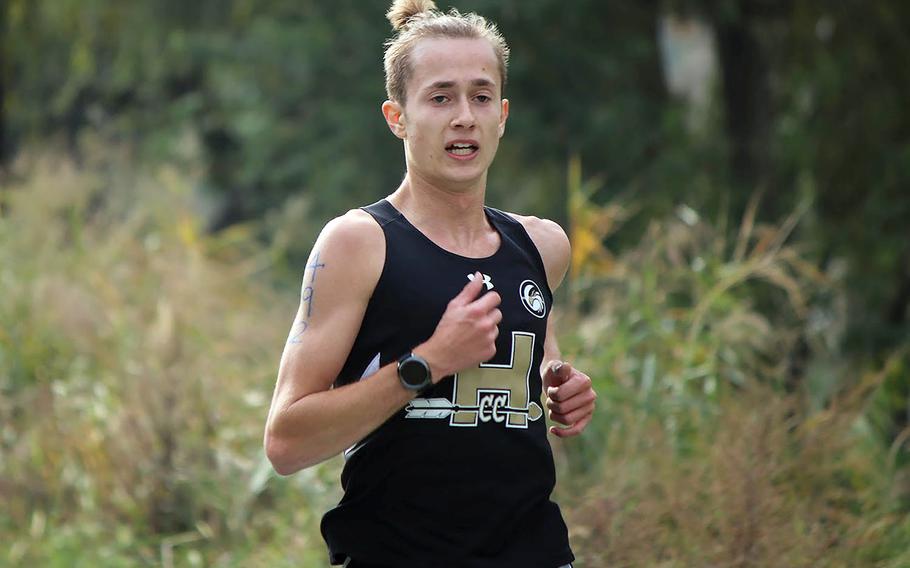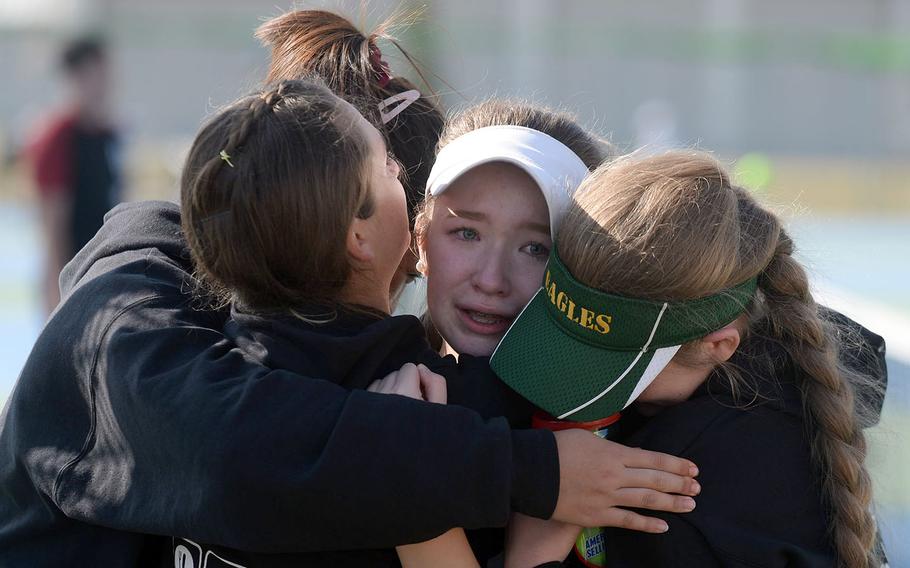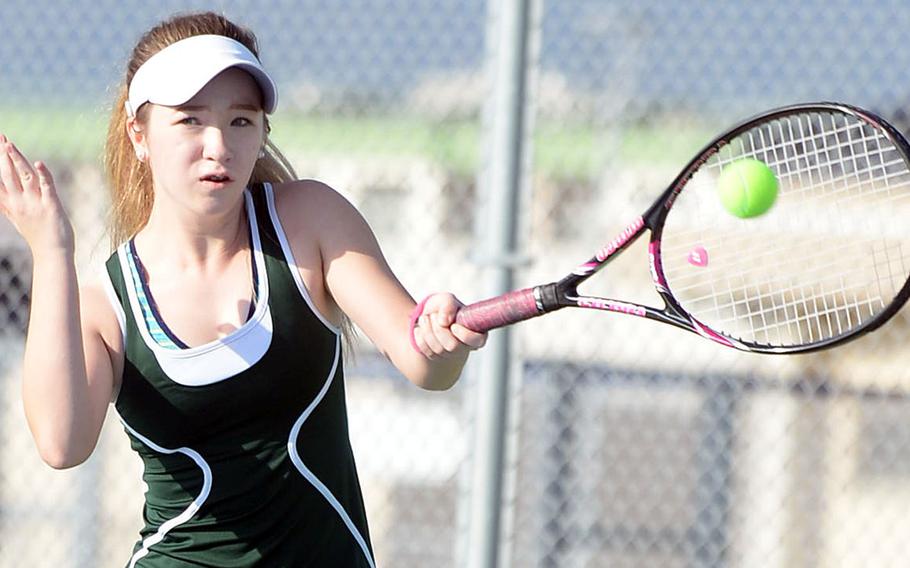 CAMP HUMPHREYS, South Korea – The season doesn't matter if you don't win the postseason tournament, Humphreys coach Matthew Pollack quoted Blackhawks girls No. 1 singles seed Melissa Pritchett as saying before Friday's Korea district finals.
"And the girls lived up to that," Pollack said after Pritchett, No. 3 singles seed Hana Ro and doubles pairs Toto Kang and Chelyn Park and Valencia Ramirez and Evelyn Park completed unbeaten seasons by capturing their respective titles in the Korea finals.
Pritchett beat Daegu's Laila Donawa 8-0 in the first round, then took down Sophie Cho of Chadwick, also 8-0. All the Blackhawks girls except Ashley Kim went unbeaten this season, with Kim losing only two matches. She won a tiebreak to win the No. 2 singles finals title.
"They played a spectacular season," Pollack said. "They played their hearts out. They wanted this tournament badly and they took it."
It was the Blackhawks' last preparation for the Far East tournament next week at Kadena. "Far East will be a hefty challenge, but I think we'll do well there," Pollack said.
Cougars girls spikers capture tournamentCAMP HUMPHREYS, South Korea – Indoors on the hardwood, Abigail Anderson, a freshman setter, earned Most Valuable Player honors as top seed Osan swept its way to the Korea Plate Tournament title, beating Gyeonggi Suwon in three sets for the crown.
"It feels really great," first-year Cougars coach Audene Harvey said after the Cougars downed the Purple Knights 25-14, 25-13, 25-17 in the final. "The girls worked really hard and it showed today. I'm really proud of them."
Anderson was joined on the All-Tournament team by teammates Tailan Hickey, a transfer from Seoul American, Naomi Elliott and Kileyana Schniers, who was named the tournament's Best Hitter.
This, too, was the final tuneup for the Cougars before Far East, which takes place next weekend on the same Humphreys High School courts.
"We're pulling together and enjoying playing well and we feel confident about next week," Harvey said.
Blackhawks prep for Far East cross countryPANGYO, South Korea – With most of the Blackhawks' varsity lineup held out because the meet is so close to next week's Far East, Humphreys did get a top-two finish out of Timothy Kilburn during Saturday's Korea district cross country finals.
Kilburn, a senior, ran a team-best 17 minutes, 13 seconds, just two ticks behind Wonjun Jang of host Korea International. Humphreys finished highest among DODEA boys teams in the Korea finals, scoring 135 team points.
Kilburn ran despite the fact that the Far East meet begins Monday at Misawa Air Base, Japan, just two days after the Korea finals.
Despite that, coach Dean Florio said he feels his Blackhawks can flourish at Far East.
"I feel once we're pushed at Far East with faster overall teams, that our boys will respond in a positive way," Florio said.
Red Devils spikers regain DODEA-Japan titleYOKOTA AIR BASE, Japan – After spotting defending champion Zama a two-set lead, Nile C. Kinnick righted itself and swept the next three sets, led by Madelyn Gallo's 17 kills, and beat the Trojans in five sets, 22-25, 22-25, 25-17, 25-12, 15-6 Saturday. "It definitely feel
great," coach Tony San Nicolas said after the Red Devils won the tournament for the 11th time in its 14-year span, but for the first time since October 2016.
Gallo also had six aces, Alyssa Lynch had 12 digs and Kylie Martin 10 and Charlize Uptegrove recorded 40 assists for Kinnick.
The Trojans, who beat the Red Devils on their home court for their first title in the tournament a year ago, played Saturday without middle blocker Jessica Atkinson, who was down with a leg injury suffered on Friday during warm-ups.
The tournament ended four days before Zama travels to Humphreys for the Far East Division II Tournament and coach Veronica Jones said she hoped Atkinson could return for Far East. The lack of time for recovery between tournaments "puts our teams at a disadvantage," she said.
Mahoney, Kodama win in DODEA-Japan tennisMARINE CORPS AIR STATION IWAKUNI, Japan – Jenna Mahoney had a tougher go than when she won the title a year ago, but the Robert D. Edgren sophomore prevailed 8-6 over Nile C. Kinnick's Amary-Gail Perfecto to repeat the girls singles A title in the DODEA Japan tennis finals.
"Anybody who I played was going to give me a tough match," Mahoney said after Saturday's victory. And it was a struggle; she battled long and hard in Friday's 8-5 quarterfinal win over Perfecto's doubles partner Aleigh Lamis and appeared quite emotional after most of her matches.
On Saturday, Perfecto fought off five match points and stayed in it despite trailing 5-2 and 7-4 at any one point.
"Those Kinnick girls are great; a lot of respect for them," said Mahoney's father, Jack, Edgren's assistant coach. "She (Jenna) kept her composure when she had to."
Perfecto simply refused to lose, she said. "Belief in myself, never quitting, keep fighting, don't give up, think positive," Perfecto said.
On the boys singles A side, Takumi Kodama of E.J. King, who lost in the finals a year ago, fought off a spirited Kinnick senior Daniel Posthumus 8-4 for that title.
In an all-Kinnick showdown, Justin Crouch edged doubles partner Bodhi Kuiper 8-6 for the boys singles B title, while Layla Standbridge beat teammate Stacy Morioka for the girls singles B crown.
Kodama and his doubles partner Kaito Bergman needed two matches to edge out Posthumus and Matthew Manson in the double-elimination boys doubles tournament.
Posthumus and Manson forced a deciding "if necessary" set by downing Kodama and Bergman 6-3. The latter two prevailed in a tiebreaker 7-6 (10-8) in the "if" match.
And Lamis and Perfecto did not go home empty-handed in the girls doubles, beating Mahoney and her partner Elizabeth Rice 6-2 and 6-1 in a two-match girls doubles final.