Humphreys Gold boys, girls snag DODEA-Korea volleyball titles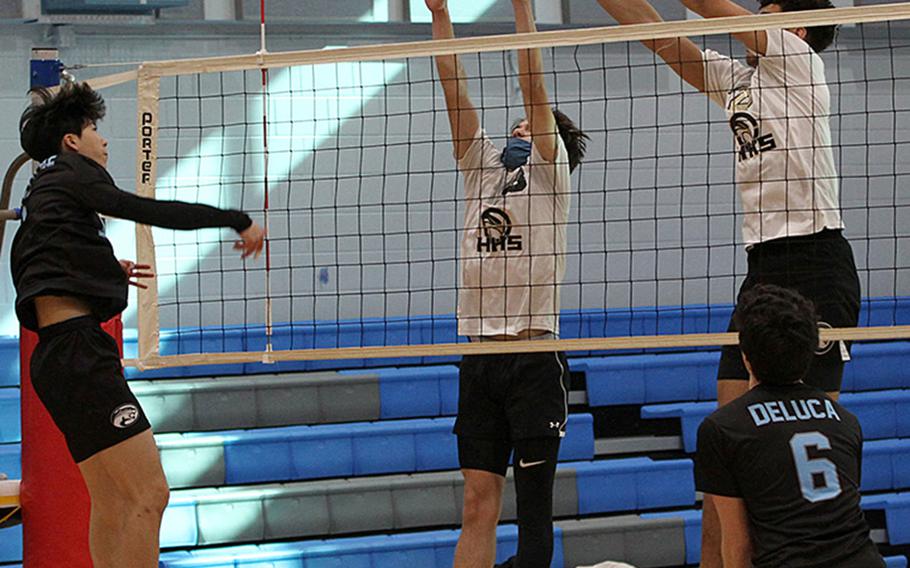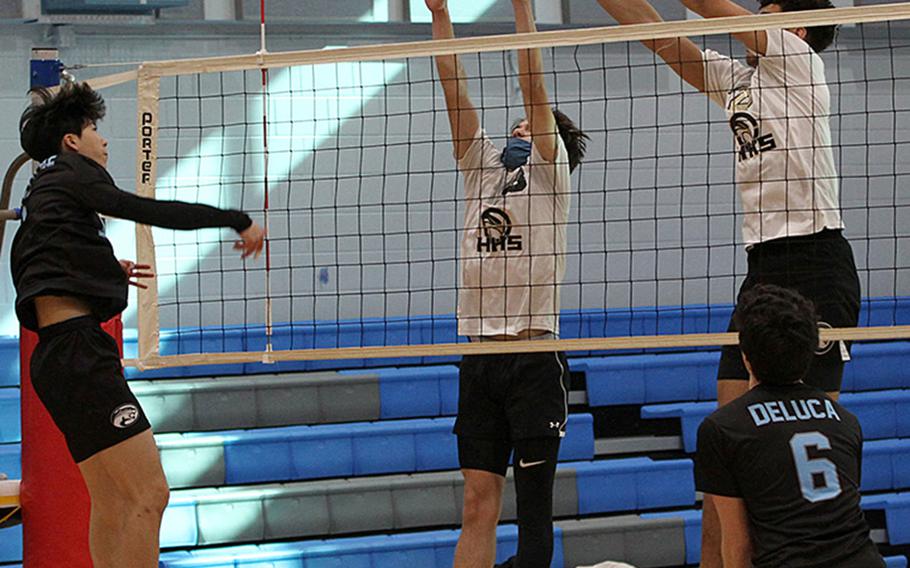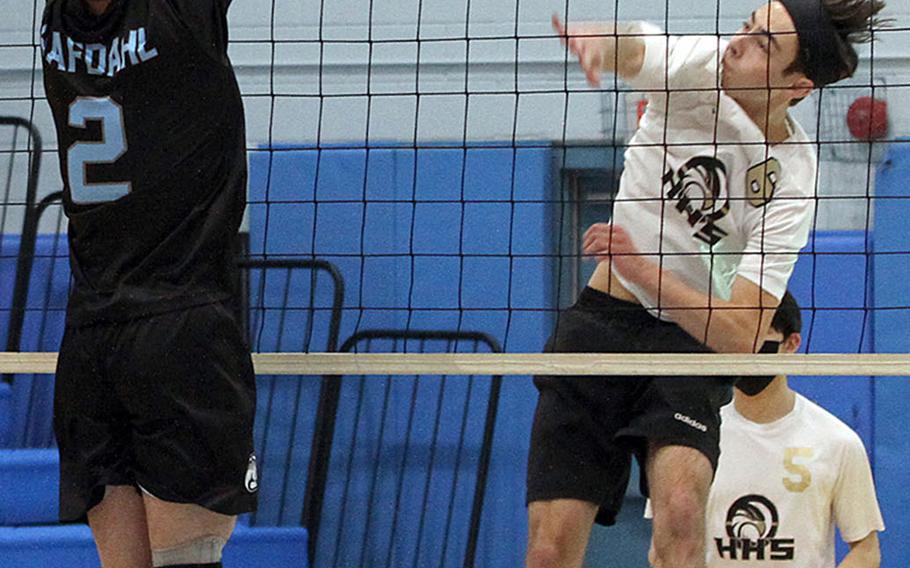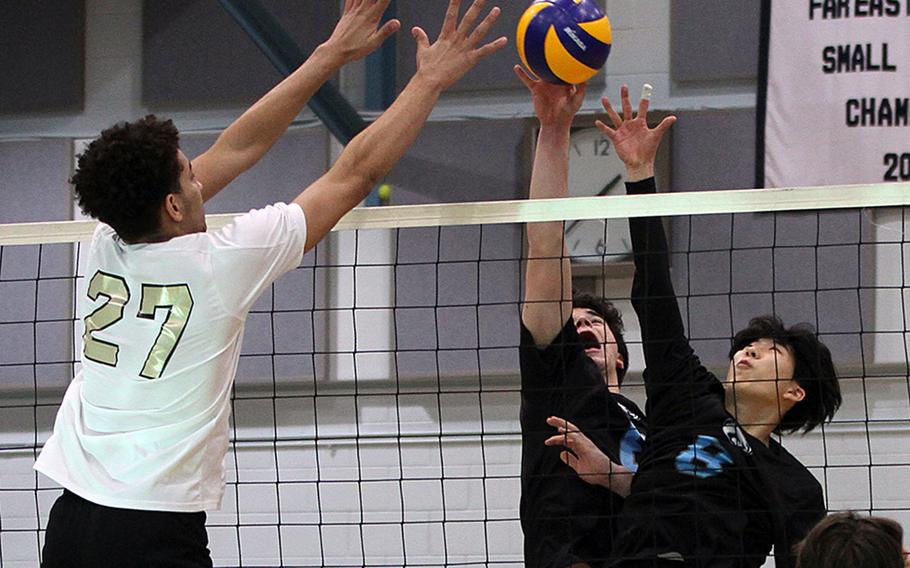 Gold ruled the day - Humphreys Gold, that is - as the DODEA-Korea volleyball season concluded with Friday's district tournaments:
-- Paced by seniors Chase Tabor, Jonas Lee and Collin Metcalf, Humphreys Gold's boys rallied from a 20-18 third-set deficit, scoring the last seven points to edge host Osan 25-23, 24-26, 25-20 in the final.
-- On the girls side, seniors Zoey Weidley and Arielle Stickar and rising sophomore Sabra Wrightsill set the pace as Humphreys Gold swept Osan Black 25-19, 25-22.
Humphreys Gold's girls stumbled once during the regular season, losing in three sets at Osan on Dec. 2. They left nothing to chance when it counted, coach Clint Barnes said.
"We did the little things" which led to the title, he said.
Barnes cited Weidley, an outside hitter, for her "great leadership," while Stickar came over from soccer, where she was an All-Far East midfielder, and "just rose to the occasion; she kept getting better and better as the season rolled on."
Wrightsill "really developed" during the season, Barnes said. "She's talented and strong."
Humphreys Gold finished 12-1 on the season, while Osan Black closed out its campaign at 7-7.
Humphreys Gold's boys also found Osan to be a challenge, losing twice to the Cougars during the season, most recently on Dec. 2 at home. Coach Eddie Rozzi credited attitude for his Humphreys team's bouncing back at the most critical time of the season.
"They believed in themselves, more than they have all year, and there was the leadership from our three seniors," Rozzi said.
Gold capped its season at 10-2, while the Cougars closed at 8-5.