Humphreys aims to finish one step higher
by
Dave Ornauer
August 31, 2017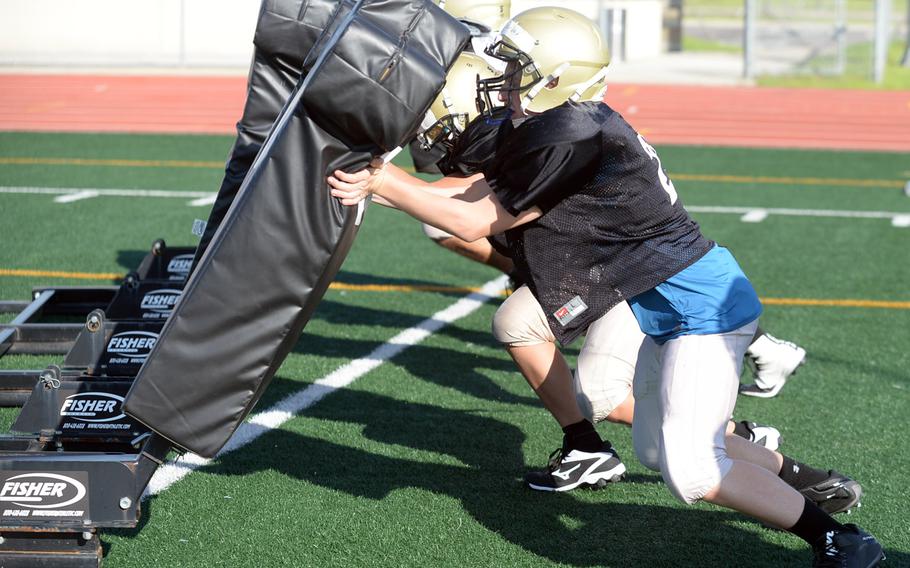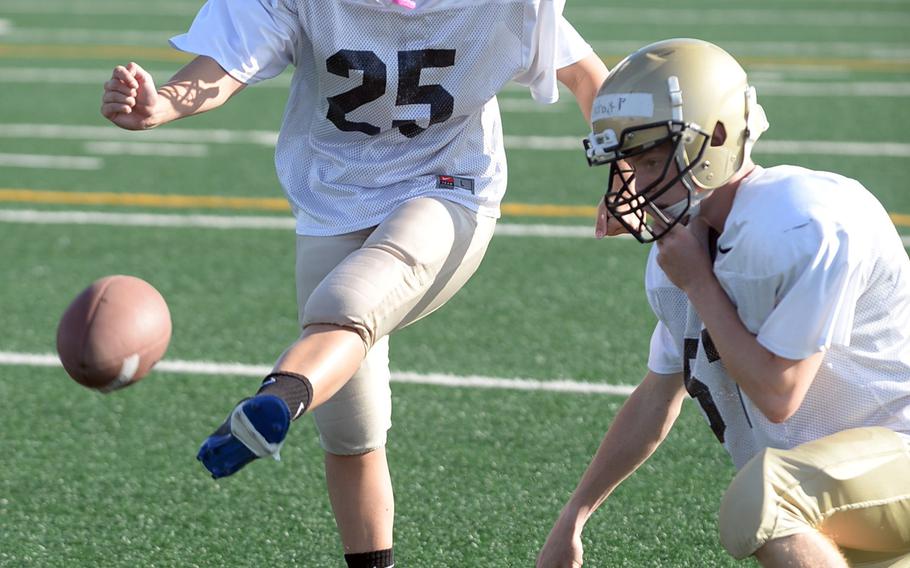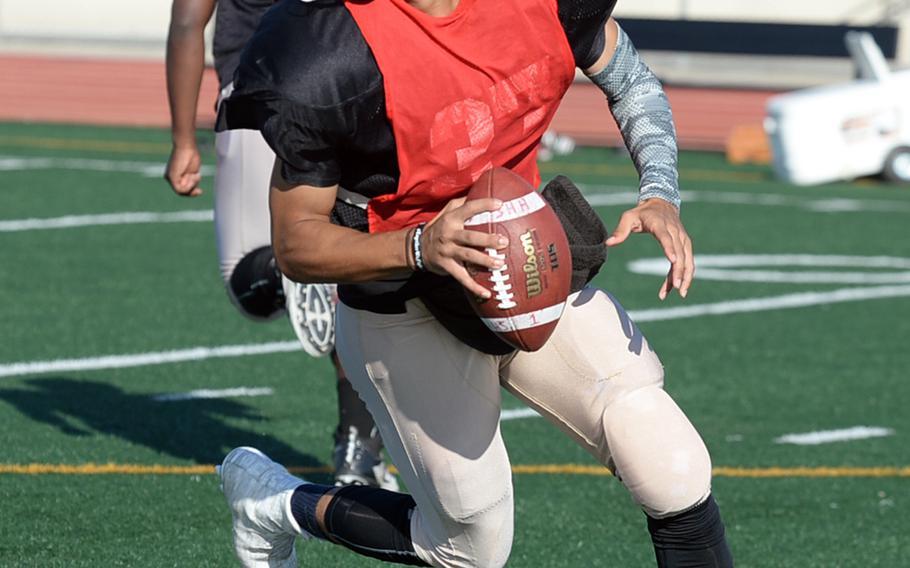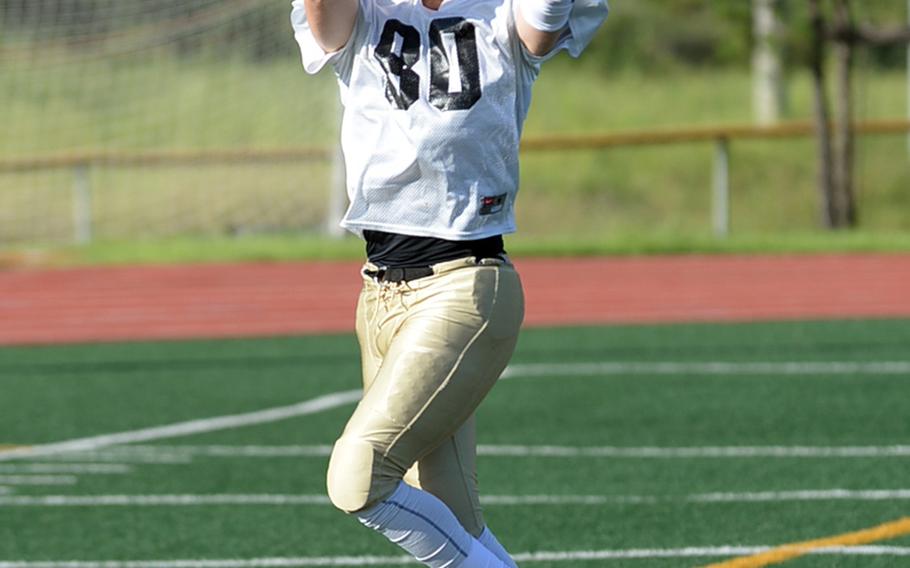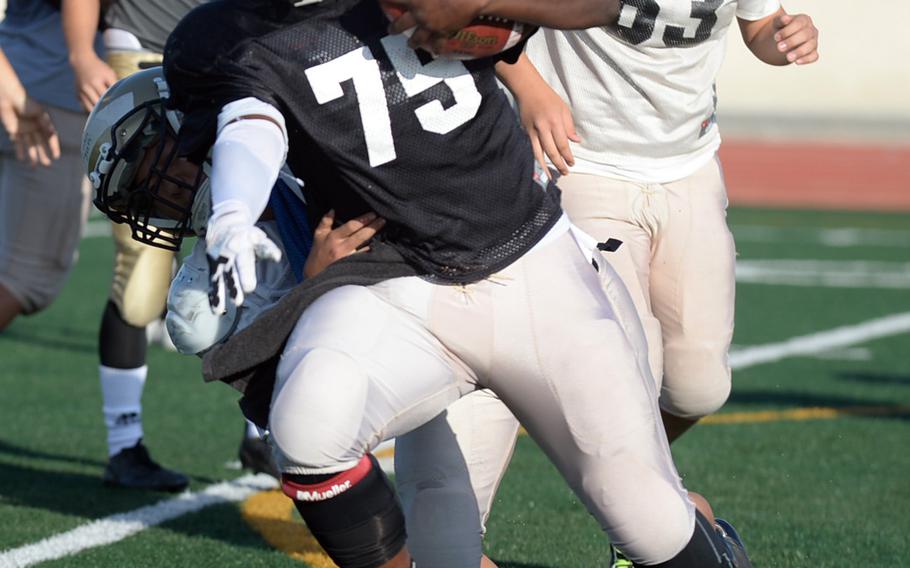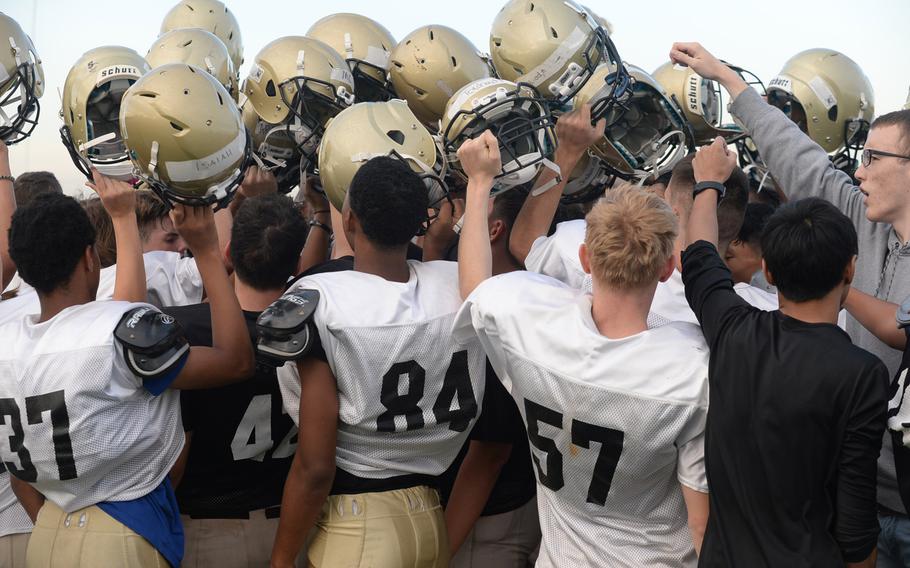 Tenth in a series of DODEA-Pacific high school football previews.
CAMP HUMPHREYS, South Korea – What started as a dream 2016 season for Humphreys football, the Blackhawks leading the Pacific in scoring defense and winning their first seven games, came crashing down in a 44-6 Far East Division II title-game loss at Matthew C. Perry.
That memory remains fresh in Humphreys' coaches and players. They're hoping to take the final step to the school's first D-II football title, this time as hosts; Korea takes its turn hosting the small-school final Oct. 28.
"That's our goal, to handle business," coach Steve Elliott said. "That's something you never forget, to go unbeaten and take that kind of loss."
Humphreys has several on the roster who remember, bolstered by an influx of move-ins, all of which spells 40 players, the most in school history, whom Elliott calls "dedicated and highly motivated."
Following two weeks of two-a-day practices that began Aug. 7, "we came out better, we came out motivated, we've filled in key positions that came open after last season. I'm very happy with what we've got," Elliott said.
One key spot that needed to be filled was at quarterback. Miles Brice, a running back and linebacker a year ago, moves under center in place of Brice Bulotovich. "He (Brice) brings a linebacker mentality to the quarterback spot, plus the arm," Elliott said of his new signal-caller.
The biggest improvement has been in the interior. "Our offensive and defensive lines are better, more beef than we had last year," offensive assistant Jonathan Williams said.
The lines feature solid returners, including Christian Franco, whom Williams calls the team's best offensive lineman last year and who will anchor the line on both sides of the ball. Transfer Jared McKean from Texas "will provide us a great spark on the offensive line," Williams said.
Plenty of skills players remain on each side of the ball.
Senior Owen Williams brings back his team-leading receiving and tackling totals. Senior Carlos Criss led the team in sacks a year ago; he's back at defensive end. Sophomore David Key shows strong promise in the backfield and at linebacker.
One unusual addition to the team comes from Humphreys' girls soccer team. Senior Elayna Snyder was named Best Goalkeeper in the Korea blue soccer tournament last April and was named to the All-Far East D-II team last May.
She came out for the team as a placekicker, extra points and short field goals – and she has the full support of her teammates and coaching staff.
"I've wanted to do this for a while," the left-footed Snyder said, adding that when she announced her intention to try out, her parents "looked at me like I was crazy. But I'm here."
Assistant coach Ron Merriwether is working on getting more height and elevation out of Snyder's kicks, but the team is happy to have her, Elliott said. "Her heart is as big, if not bigger, than any guy I have out here," he said. "She's got amazing character and ability."
One negative is that the Blackhawks have lost two season-opening games for the moment. Osan, back on the field after a one-season hiatus, doesn't have enough players for Friday's opener, and Samsung, a Korean team, backed out of its Sept. 9 game at Humphreys. "That doesn't help," Elliott said, adding that the team hopes it can find more games.
Meanwhile, the Blackhawks point to their Sept. 15 opener at Seoul American, with their set goal, taking that final step to a D-II title. "One team, never quit is our motto," Elliott said. "They know they history. They'll remember every time they play, the goal is not just to get to the dance, but win it."
ornauer.dave@stripes.com Twitter: @ornauer_stripes