Guam High's semifinal woes continue in loss to Geckos
---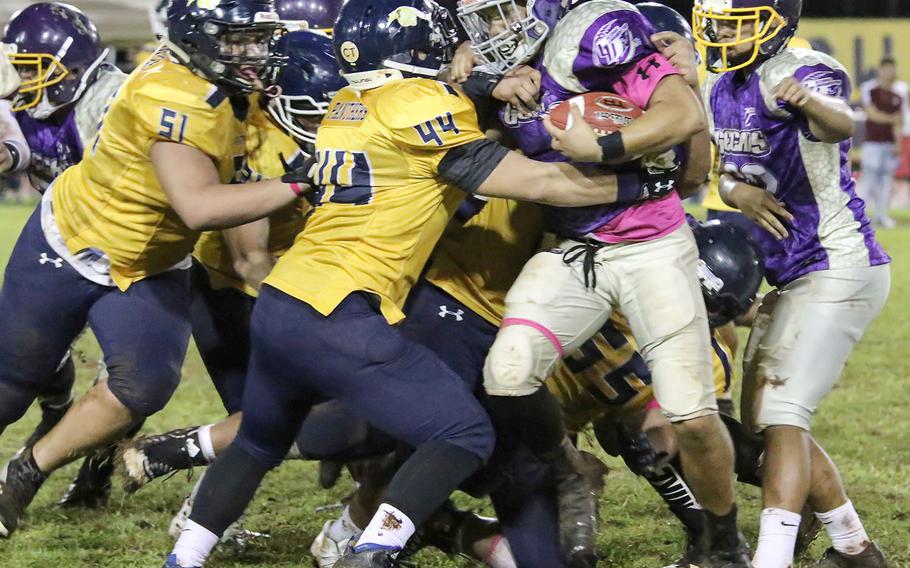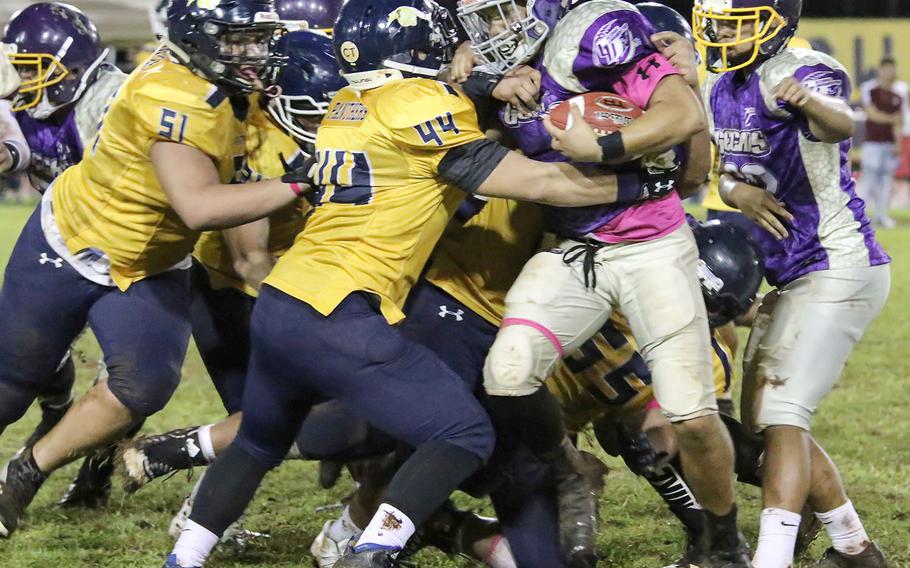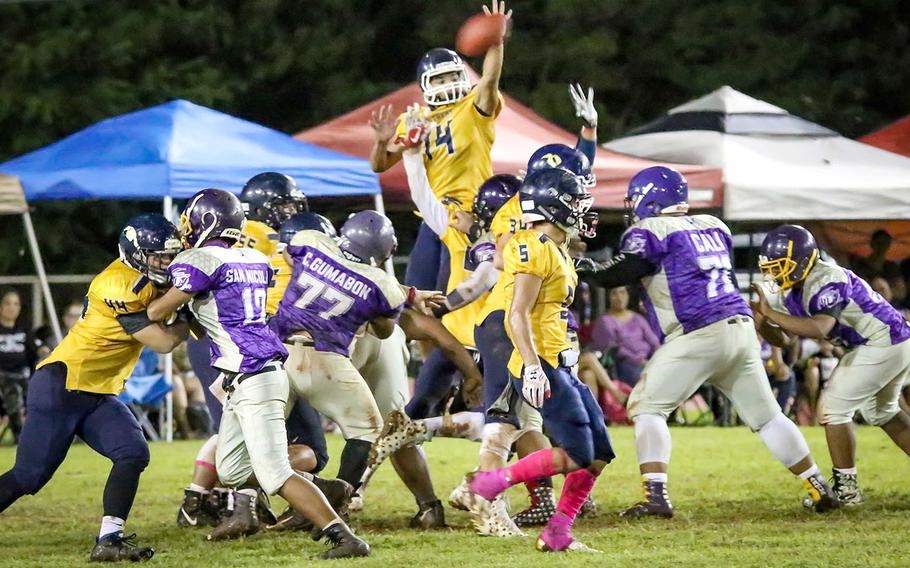 MANGILAO, Guam – For the third time in four seasons, Guam High's football team fell short of a berth in the island finals, doing so in Saturday's semifinal against George Washington - again.
The Geckos downed the Panthers 20-7 at George Washington's home field. Guam (6-3) will play for third place next Friday at 7 p.m. at Panthers Field against Simon Sanchez.
"We had plenty of opportunities" to win Saturday, coach Jacob Dowdell said. But the Panthers made what Dowdell termed young mistakes, enough to cost them a shot to play in the finals next Saturday against Father Duenas.
Ian Naputi put the Geckos ahead with a 52-yard first-quarter run, then Enrique Macias hit Gabriel Arceo-Gilbert from 30 yards out for the Geckos' second touchdown. Jonahs Gumabon took a fumble return 5 yards to complete George Washington's scoring in the third quarter.
Travon Jacobs helped the Panthers avert a shutout with a 1-yard quarterback sneak in the fourth quarter. He finished 10-for-29 for 206 yards but threw three interceptions. Nicholas Keefe led the Panthers with six tackles.
"We didn't get the job done," Dowdell said. "We put ourselves in good position. We didn't give up. Now, we'll move on to play Sanchez, defend our home turf and try to end the season on a winning note."
---
---
---
---