Guam cruises past Tiyan in season opener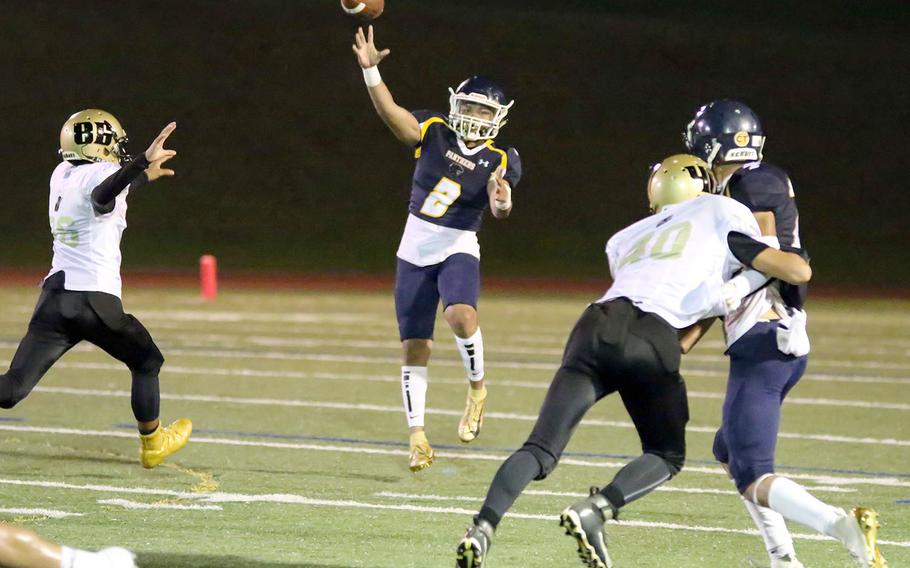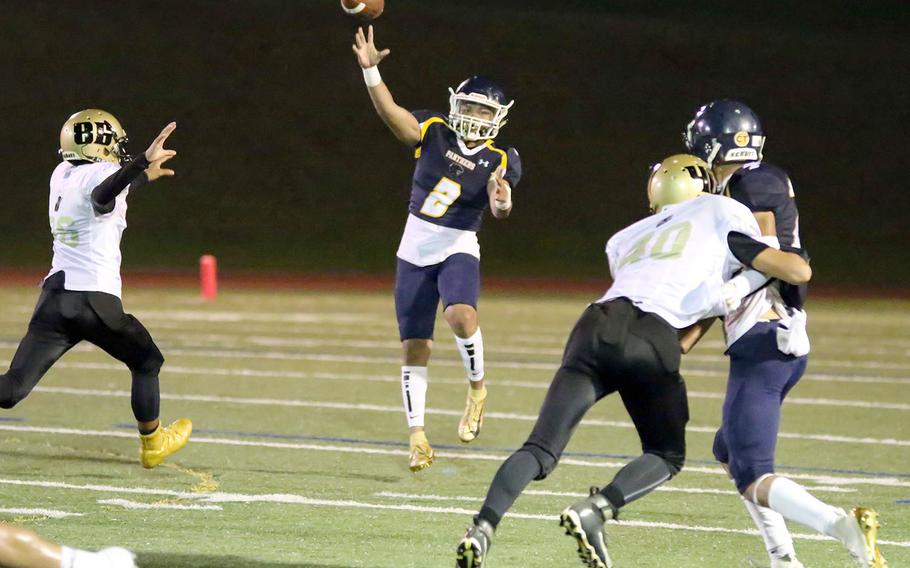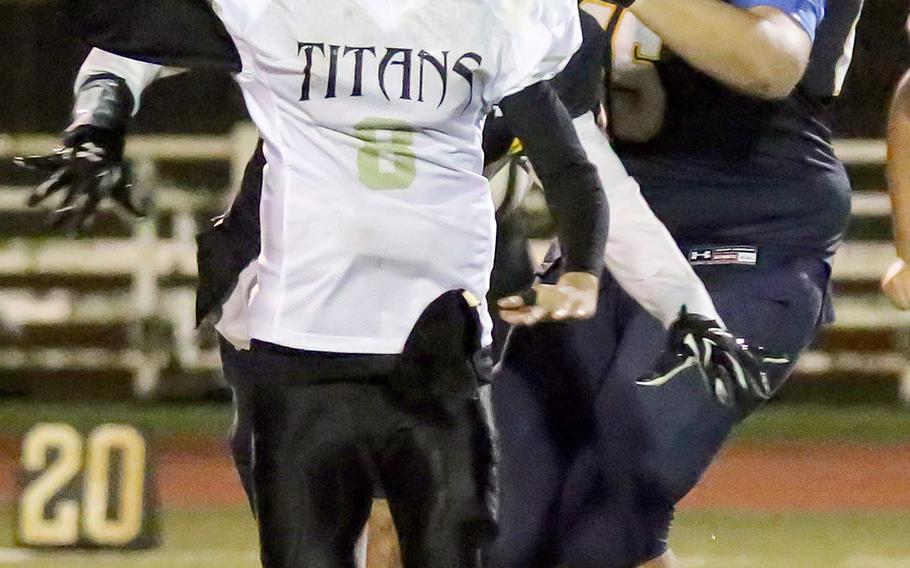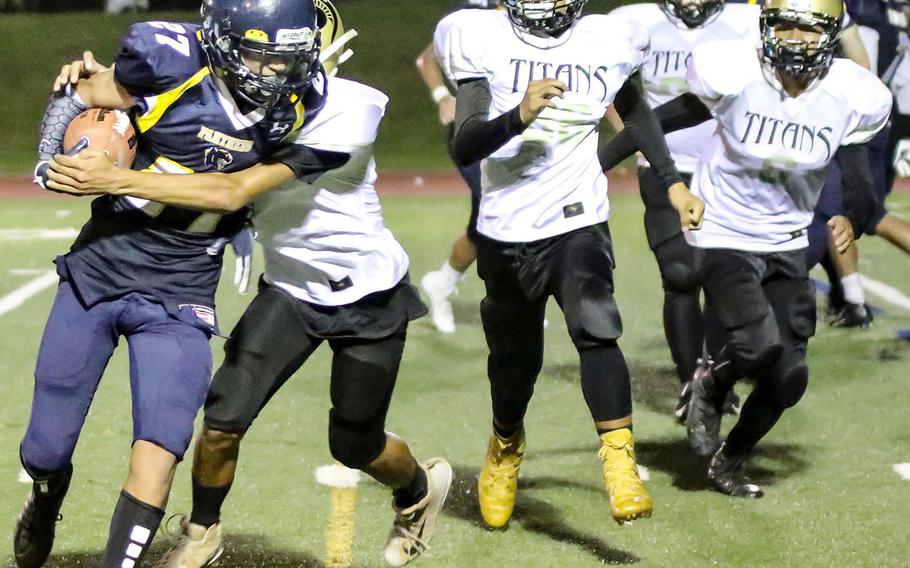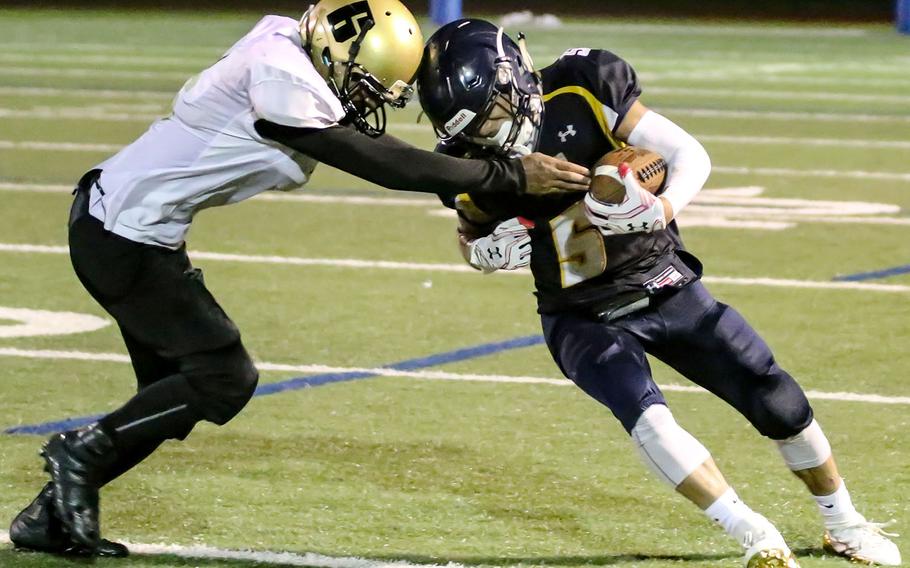 AGANA HEIGHTS, Guam – Jayson Jackson is called "Action" by his Guam High coaches and teammates. He showed why in Saturday's season opener.
The senior receiver/running back accounted for three touchdowns and 240 yards of total offense as the Panthers took a four-touchdown lead by halftime and cruised to a 34-8 home win over Tiyan at Panthers Field.
"He was in a zone tonight," coach Jacob Dowdell said of Jackson, who caught seven passes for 165 yards and two touchdowns and added 75 yards on five carries, including a 50-yard touchdown scamper.
Junior quarterback Travon Jacobs went 16-for-26 for 275 yards and had one carry for 35. Ruben Ramirez had a 55-yard touchdown catch and Jalen Thach caught three passes for 65 yards and a touchdown and had two interceptions on defense.
"Good start for sure," Dowdell said, adding that the week the Panthers spent at Yokota earlier in August for a three-day combine "helped us immensely" in preparing for the season.
The Panthers' victory was one of three blowout victories on opening weekend in Guam's Interscholastic Football League.
One of the teams that won big, defending champion Father Duenas, puts its 41-game winning streak on the line against the Panthers on Friday Mangilao.
Despite the Panthers' one-sided victory, "everything has to improve, start to finish, top to bottom, we have to play better" against the Friars, Dowdell said. "We're so thin and they're so deep. You can't beat their numbers. You have to execute before fatigue sets in."