Getting back on the field is a victory already for Osan
by
Dave Ornauer
August 31, 2017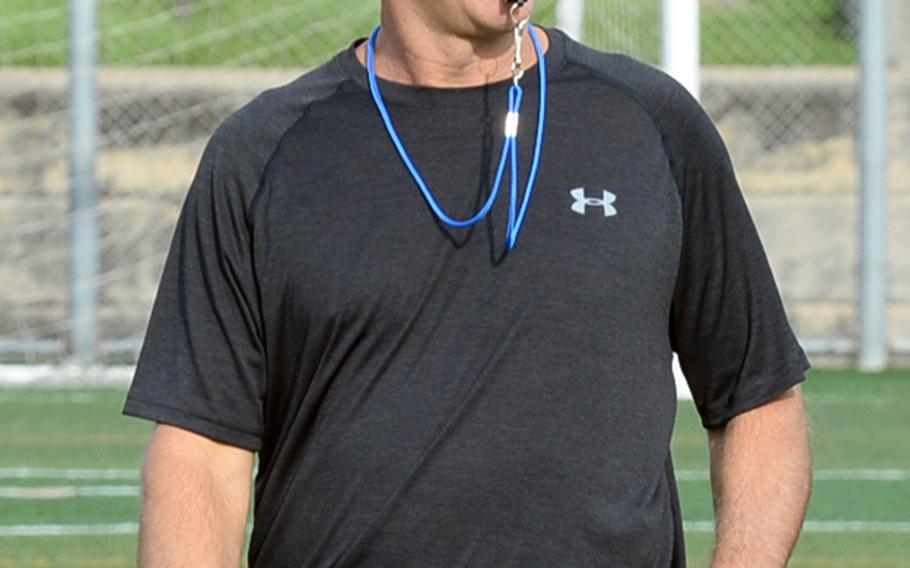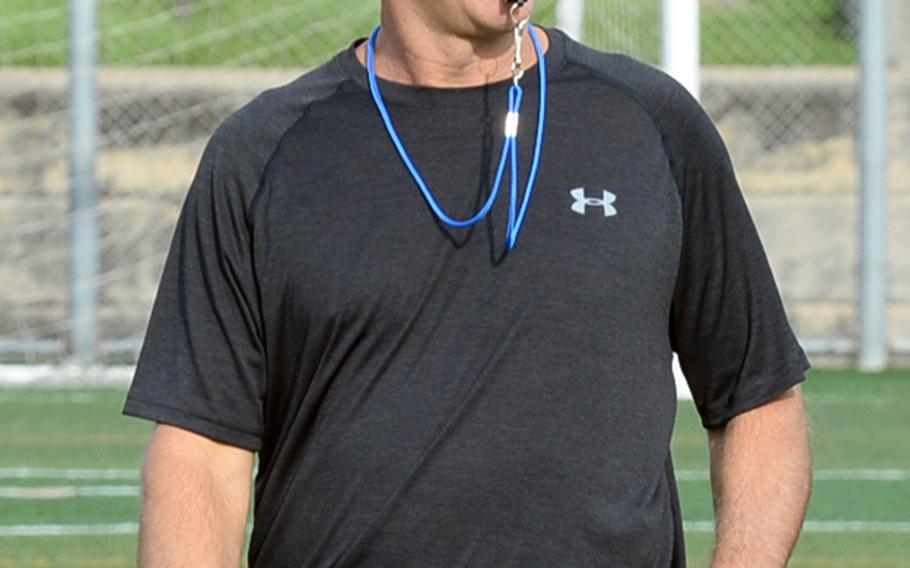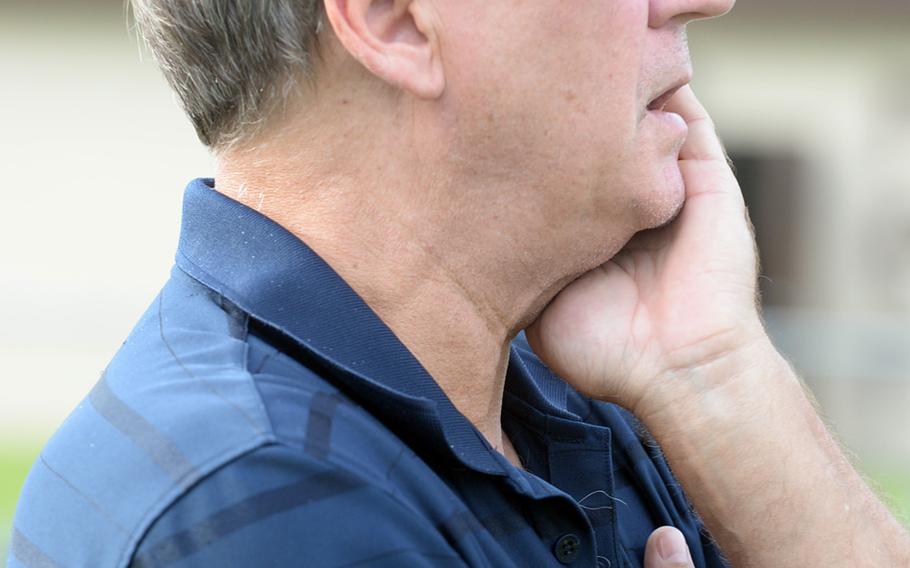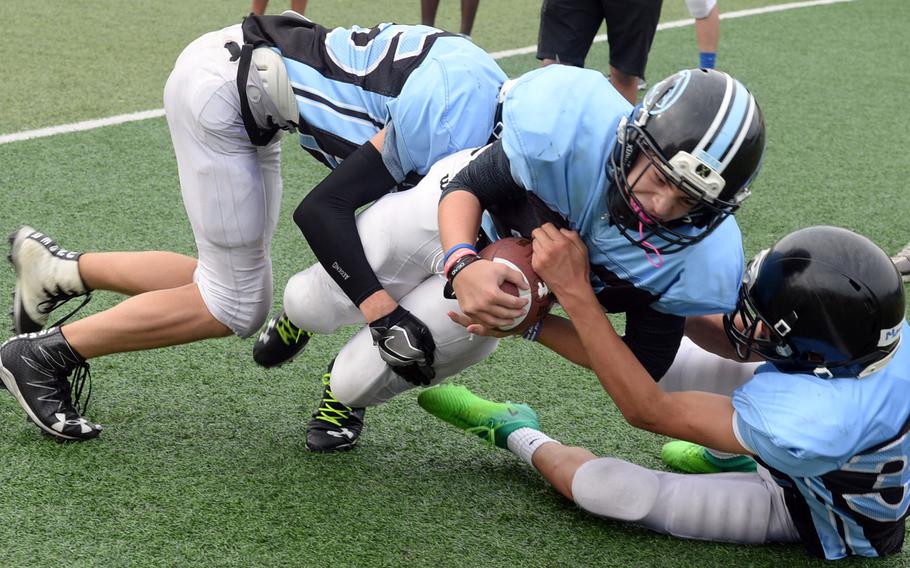 Eleventh in a series of DODEA-Pacific high school football previews.
OSAN AIR BASE, South Korea – Their numbers are still thin. They have a long way to go to grasp the nuances of the offense and defense. And they're still a bit smallish in positions where size can make a difference, such as the interior.
But the Osan Cougars football program has returned, after a one-year hiatus due to a lack of players that prevented it from taking the field in 2016. That came after having to forfeit the last two games of the 2015 season, again due to thin numbers exacerbated by injuries.
And though the learning curve is steep for a bevy of bodies new to the game, the future appears bright, third-year co-coach Donald Tusha said.
"We have more talent than we've had since I've been here," Tusha said. "But there's a whole lot of instruction going on. Size is a factor. And there's not enough players to run offense and defense at the same time, which makes it tough."
Tusha has company in the coaching ranks this season, thanks to Robert Penry, who has coached at American and international schools around the world. He comes to Osan – and to DODEA-Pacific – after a stint at an international school in Nigeria.
The Cougars have 18 on the roster entering September, with more possibly on the way, along with a "bevy of freshmen who have some skills," Tusha said.
The football knowledge needs some work, but the new players have proven to be "strong and quick studies" of the game.
Only a couple of players return from 2015, junior wingback Corin Rogers and senior linebacker Eric Martinez.
Three transfers could help bolster the ranks, including senior running back Gabe Rouse, junior running back Jesse Davis and freshman quarterback Isaiah Conlin. "He's got an accurate arm and he's a quick study," Tusha said.
"After a couple of games, we could see some improvement," he said. Those games, however, may have to wait, as some of the Cougars players won't have the required 10 practices in time for the season opener, Friday at Humphreys, which was postponed. Osan hosts Songdo, a Korean team, on Sept. 9.
Osan is playing a modified schedule this season, one game each against other DODEA-Korea teams, and is not playing for a spot in the Far East Division II title game. Coaches and school administration said they hope the Cougars can get back in the chase for the title in future seasons.
Twitter: @ornauer_stripes