George Washington hands Guam second straight loss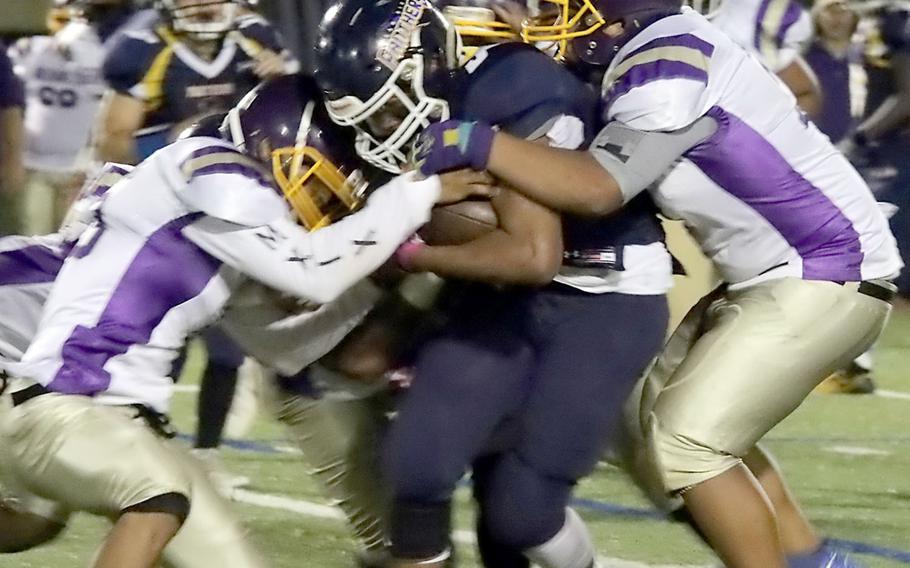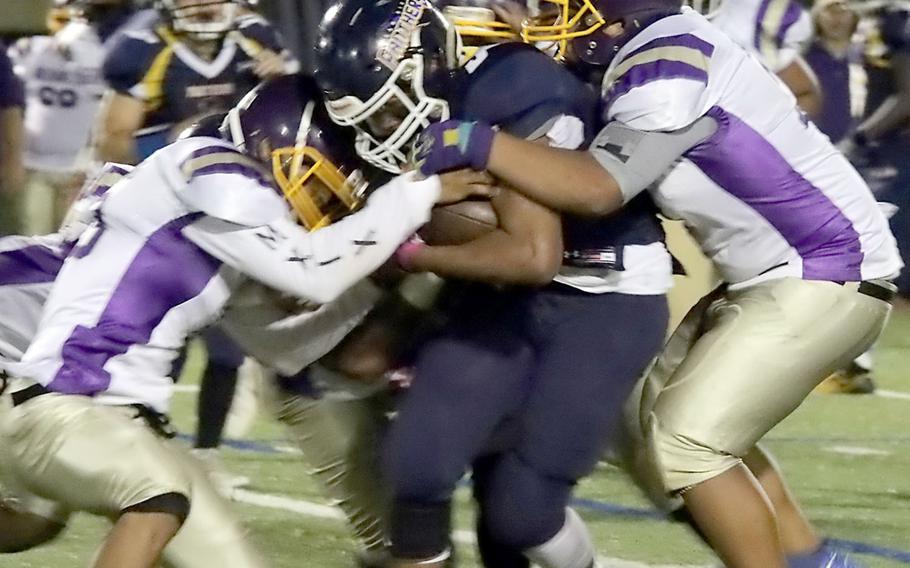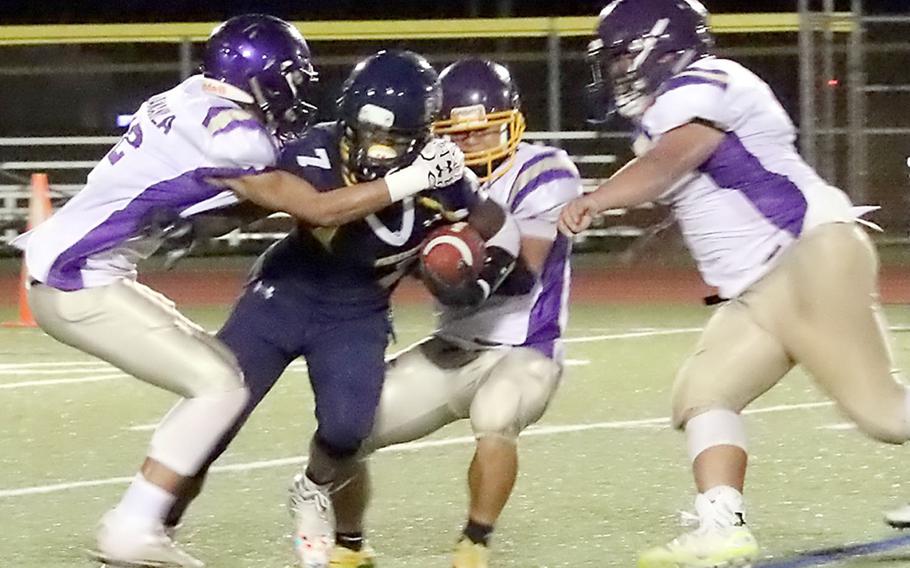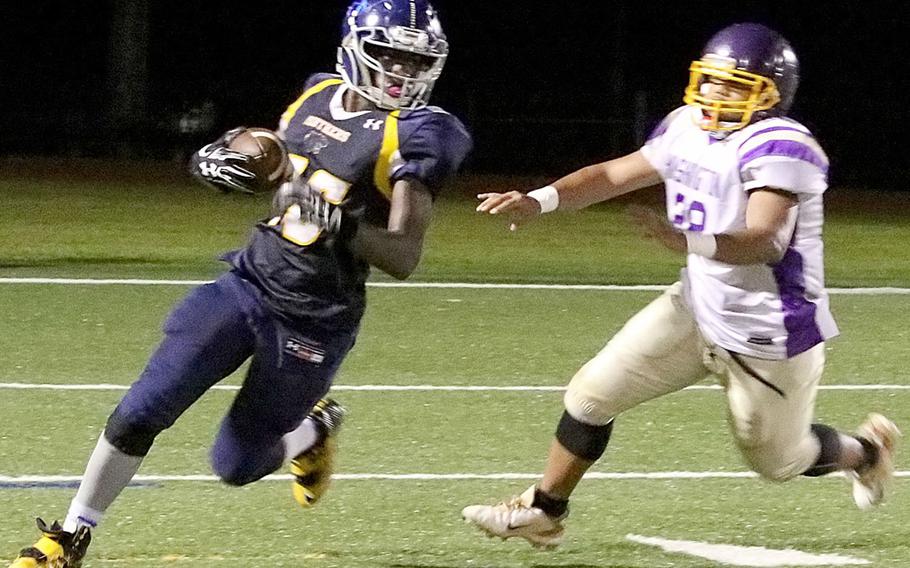 AGANA HEIGHTS, Guam – Too much muscle on the other side of the line and too many mistakes at crucial times were the undoing of Guam High on Friday.
George Washington covered a fumble in the end zone for the go-ahead touchdown late in the fourth quarter and the Geckos hung on for a 20-7 win at Panthers Field.
The Geckos improved to 2-1, a half-game behind Father Duenas and John F. Kennedy (2-0) for first place, while the Panthers lost their second straight to fall to 1-2.
"We made critical errors, we couldn't get the line going, they just outmuscled us in the line," Panthers coach Jacob Dowdell said. "It was like men playing boys. Other than that, we were (each) at zero."
The teams were deadlocked at 7-7 at halftime, with Jeylyn Dowdell's 68-yard fumble-return touchdown the lone score for the Panthers.
The younger Dowdell also had 12 tackles and caught one pass for 25 yards. Elijah Farrell had an interception for the Panthers and Evan Cavanaugh recorded three tackles for losses.
But offensively, the Panthers could not find the key to success. Travon Jacobs was held to four completions on 21 attempts for 54 yards.
"He had trouble completing passes and he was running for his life the whole game," Dowdell said.
"We just have to continue to work and grow. We view these games as practice for the playoffs" next month.
The Panthers visit JFK next week. Kickoff is at 7 p.m. Friday at the Islanders' Ramsey Field.