Galvin, Kwak run to Kanto titles
by
Dave Ornauer
October 12, 2013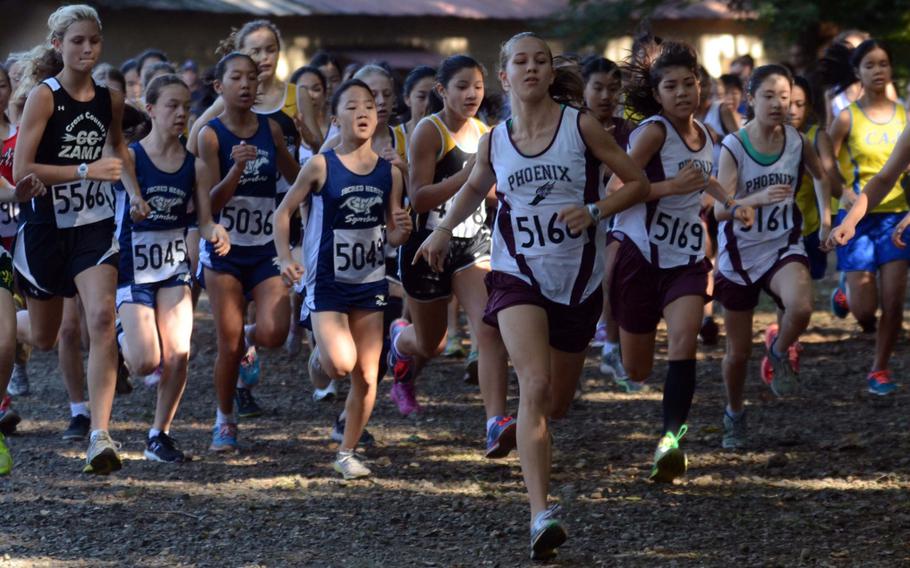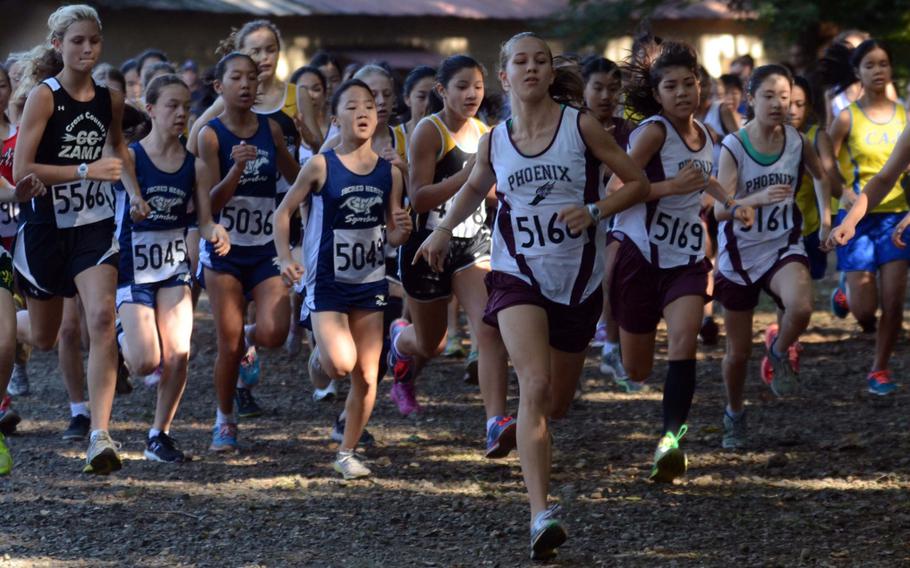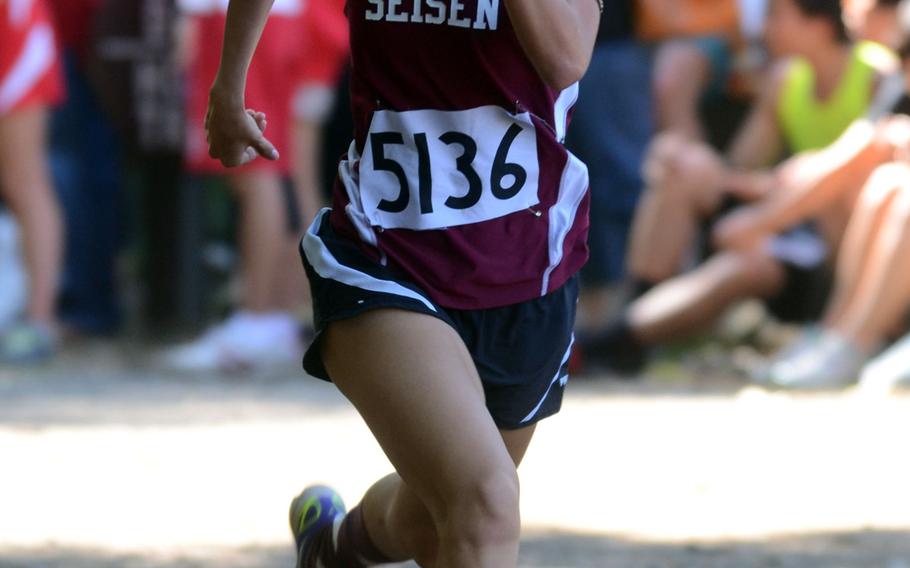 TAMA HILLS RECREATION CENTER, Japan – Daniel Galvin's and Lisa Kwak's celebrations as newly crowned Kanto Plain Association of Secondary Schools cross-country champions will likely be brief – they have bigger goals in mind.
Galvin, a Yokota sophomore, now turns his attention to the Far East meet Nov. 4-5 at Camp Fuji and Naval Air Facility Atsugi, Japan. He'll try to unseat defending champion Andrew Kilkenny of Kadena. Kwak, a Seisen International senior, will next tackle the Asia-Pacific Invitational on Saturday on Guam.
"It's going to be hard," Galvin said. "It's going to be tight competition, both of us have been working hard."
Galvin captured the Kanto title on Saturday on Tama Hills' 2.9-mile boys course in a time of 15 minutes, 8.6 seconds, tying his personal best. His father Dan is a DODDS educator, so Galvin will likely have more chances after this year to take aim at becoming just the third runner to go under 15 minutes.
It will take "a lot of hard work, a lot of work in the offseason," Galvin said. His chief rival, Evan Yukevich of American School In Japan, is also a sophomore "so I know he'll be back." ASIJ won the boys team title Saturday.
Kwak, who ran the girls 2.1-mile course in 13:22, had hoped she and her Phoenix teammates would capture the Kanto girls crown, but they came up short of the International School of the Sacred Heart by one point, 48-49.
"We're just hoping to sweep them (team titles) up instead" at next week's API, Kwak said. The API race will be a 3.1-miler; Kwak has run just one race at that distance this season, "so it's going to be different," she said.
Whereas the Tama course features plenty of hills and a variety of surfaces, the API courses tend to be flatter, Kwak said. "There will be smaller hills, but nothing like Tama," she said.
Galvin's victory gave Yokota a second straight individual winner in the Kanto finals. Last October, then-freshman Samantha Arnold won the girls race. The highest finisher among DODDS girls on Saturday was second-place Elisha Dareing of Nile C. Kinnick, 11 seconds behind Kwak.
But the fastest time of the day for girls wasn't posted by a high-school runner. That honor went to Seisen eighth-grader Brittani Shappell for the second straight year. She was timed in 12:51 in the middle-school race.