Freshman paces Perry marksmen to long-awaited Far East title
by
Dave Ornauer
May 13, 2021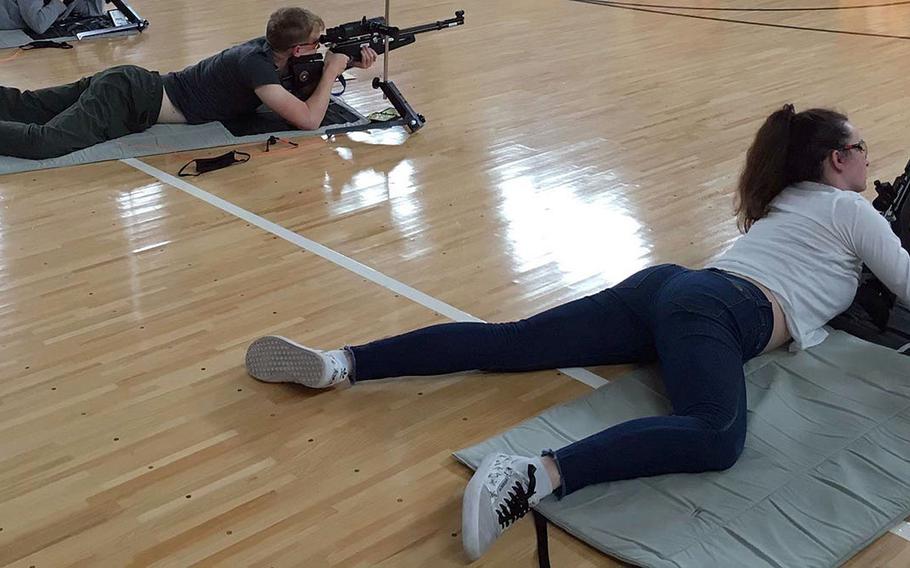 Led by a mix of experience and youth, the Matthew C. Perry Samurai are back on top of DODEA-Pacific marksmanship scene.
Senior captain Mason Dagostino finished fourth, but the team got an even bigger boost from freshman hot shot Rayna Ralson, who finished second overall.
Perry edged out runner-up Kubasaki of Okinawa and third-place E.J. King of Japan in an virtual competition. The Samurai had finished second the last two years and third in 2018.
"The whole team set a goal, we wanted to be champions this year, and they achieved it," said Brad Cramer, coach of Perry's Junior Reserve Officer Training Corps program.
All 12 DODEA-Pacific schools conducted their marksmanship routines on campus, then sent them to DODEA-Pacific's area office to be calculated. The results were released Thursday by DODEA-Pacific's JROTC head Phillip Norris.
Individually, Ralston placed second in the top shooter, kneeling and standing shooting categories, and was third in prone position.
"She's very focused," Cramer said of Ralston, adding that her goal was to at least match Dagostino, if not surpass him. "She set her sights on him and pushed hard."
In so doing, the Samurai won their third Far East marksmanship title on Cramer's watch, dating back to 2016, and Perry's fifth overall.
Kubasaki's Ryan Beaudoin took top shooter honors, ahead of Ralston. Kadena's Joseley Quevedo finished third. Beaudoin also won the prone, followed by teammate Joseph Morris and Ralston.
Quevedo earned top standing honors and Kubasaki's Logan Gallardo won the kneeling category. Ralston and Beaudoin finished 2-3 in each.
Far East marksmanship was the fifth Far East virtual competition in the 2020-21 school year, along with JROTC drill, cheerleading, cross country and track and field.
ornauer.dave@stripes.com Twitter: @DaveOrnauer