Father Duenas wears down Guam on way to rout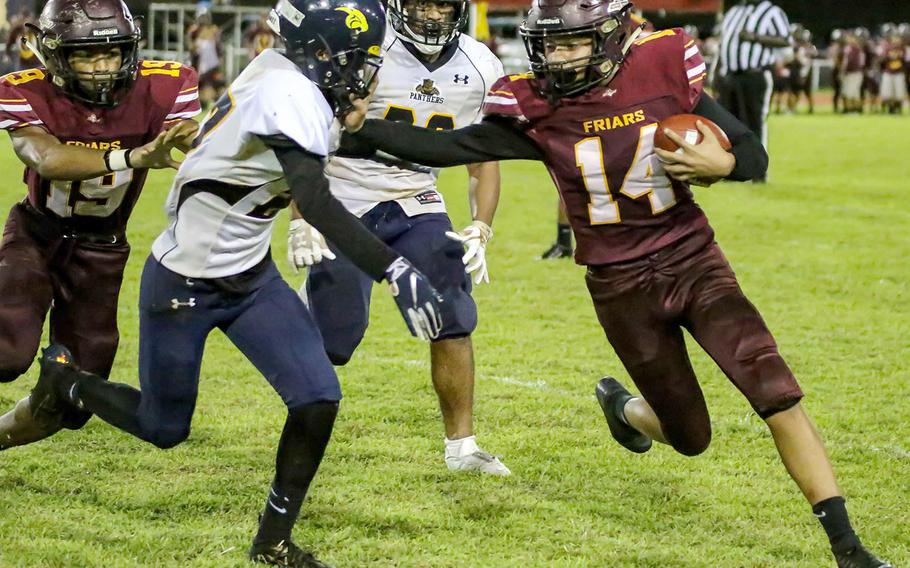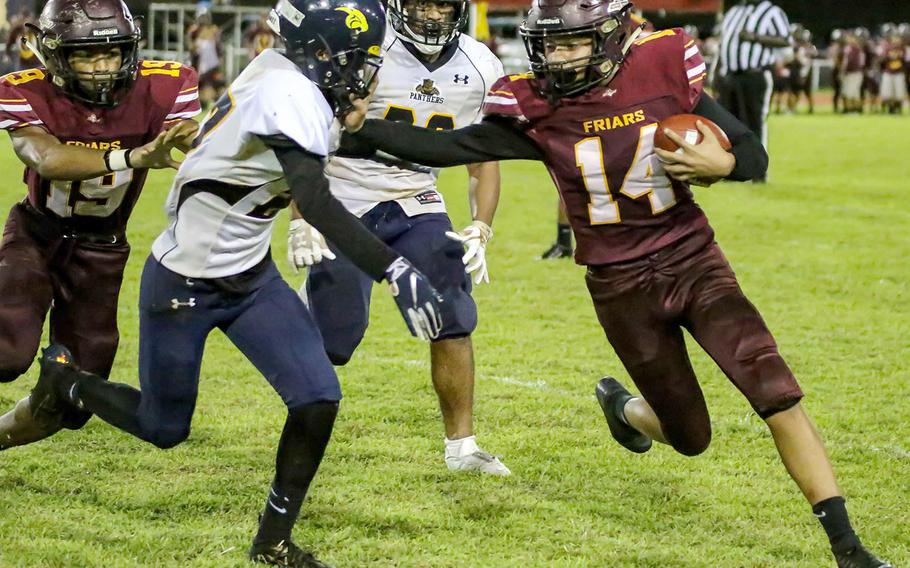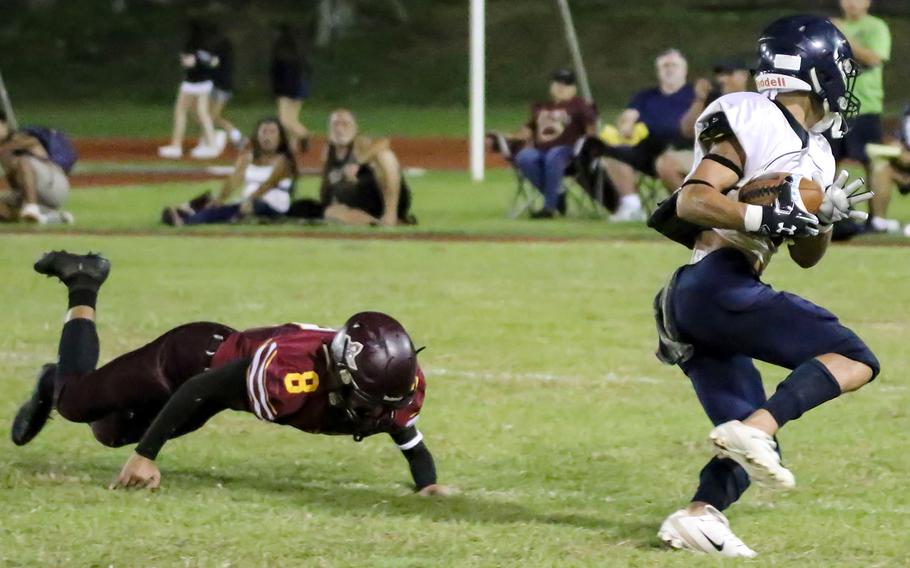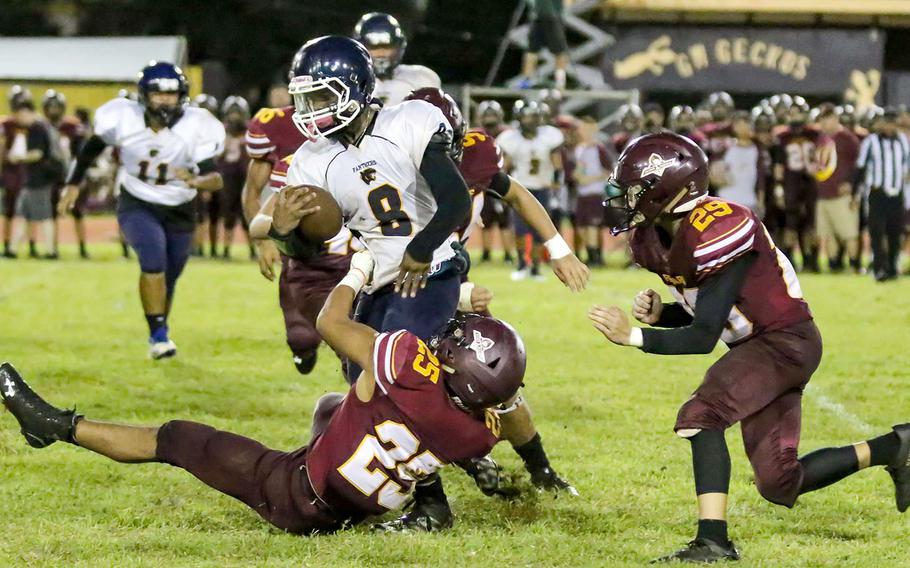 MANGILAO, Guam – Travon Jacobs put the Guam Panthers ahead by two touchdowns with a pair of well-thrown scoring bombs Friday. And it looked like the first win in seven years over Father Duenas seemed possible.
Then, Kein Artero and the Friars offense happened.
The senior back shredded the outmanned Panthers defense for four touchdown runs as the Friars rallied from a 14-0 deficit, scored 47 straight points and routed Guam 47-14 to take sole possession of first place in the Interscholastic Football League.
It was a matter of numbers, Panthers coach Jacob Dowdell said. The Friars were able to keep fresh troops on offense and defense, while the Panthers had to use the same players on both sides of the ball and simply gassed out.
"I'm happy we proved we could play with them, but it's just a numbers game with them," Dowdell said. "Our offensive line also had to play defensive line, and that was our downfall."
It was the 42nd straight win for Father Duenas. The Panthers were trying for their first win over the Friars since they beat them 14-3 on Sept. 29, 2012 – by coincidence the last time the Friars had a losing season.
Jacobs wasted little time striking through the air for the Panthers, hitting Jalen Thach for touchdowns of 60 and 40 yards. Jacobs finished 5-for-20 for 120 yards, with all completions to Thach.
Along the way, the Panthers lost senior Ruben Ramirez and junior Matua Whalen to injuries, and with Guam already outmanned, the Friars took advantage and Artero was the prime beneficiary.
Artero rushed 17 times for 244 yards Friday, and has amassed 391 yards on just 27 carries and nine rushing TDs in the Friars' first two games.
"Their offensive line is so good and they're so deep, and the guys behind them are just as good," Dowdell said.
The Panthers, now 1-1 on the season, will try to right things next Friday when they visit George Washington, while the Friars will try to increase their league lead Saturday when they play John F. Kennedy at George Washington.
"Such is life," Dowdell said. "We'll just go take on GW and play and play hard."