Fall sports restarting in DODEA-Pacific one school at a time
by
Dave Ornauer
September 29, 2020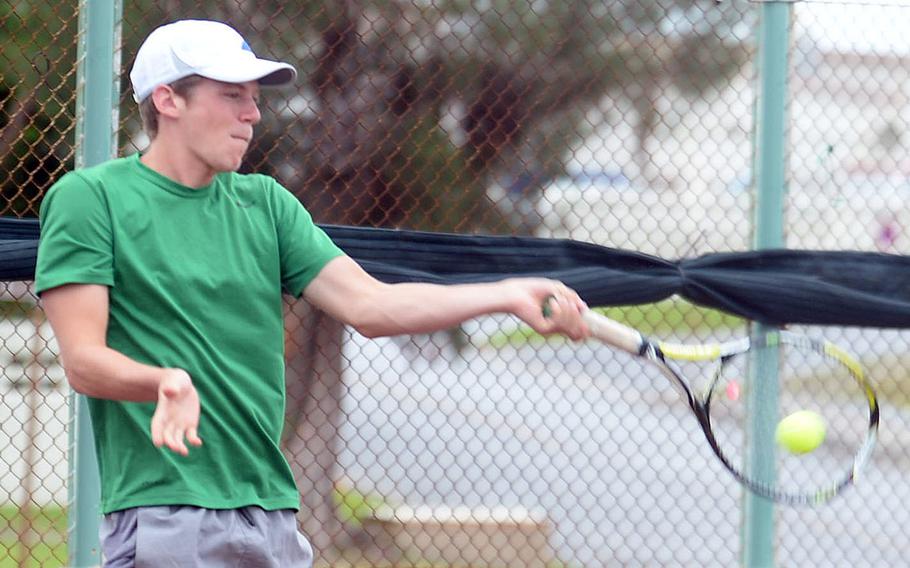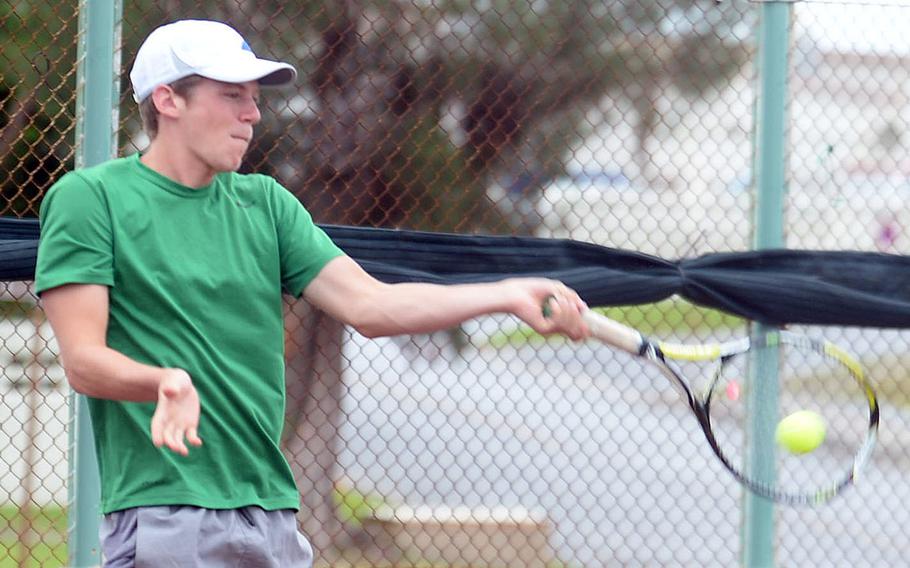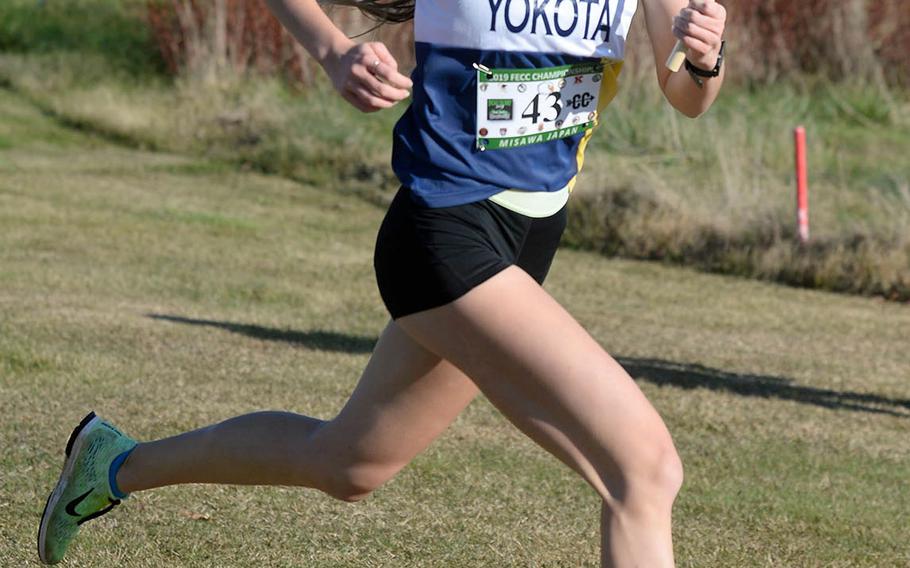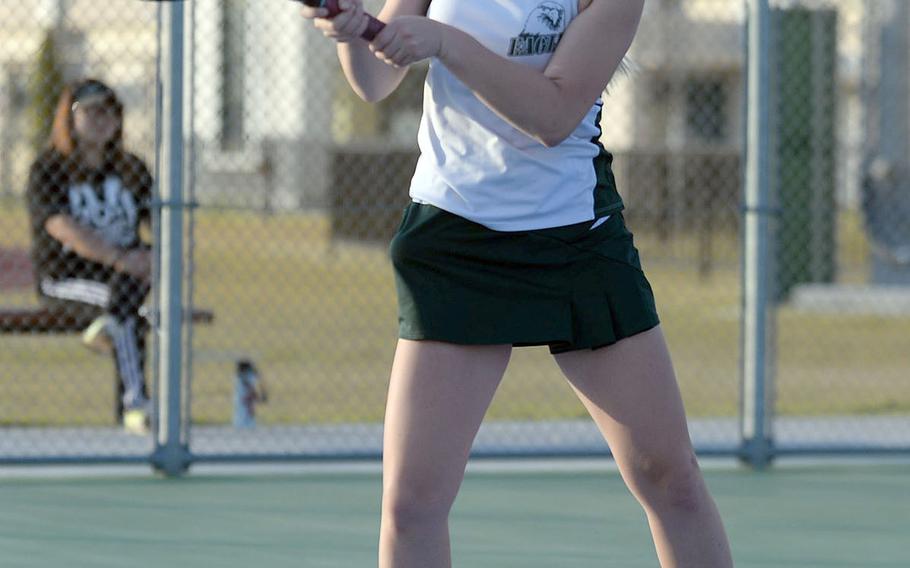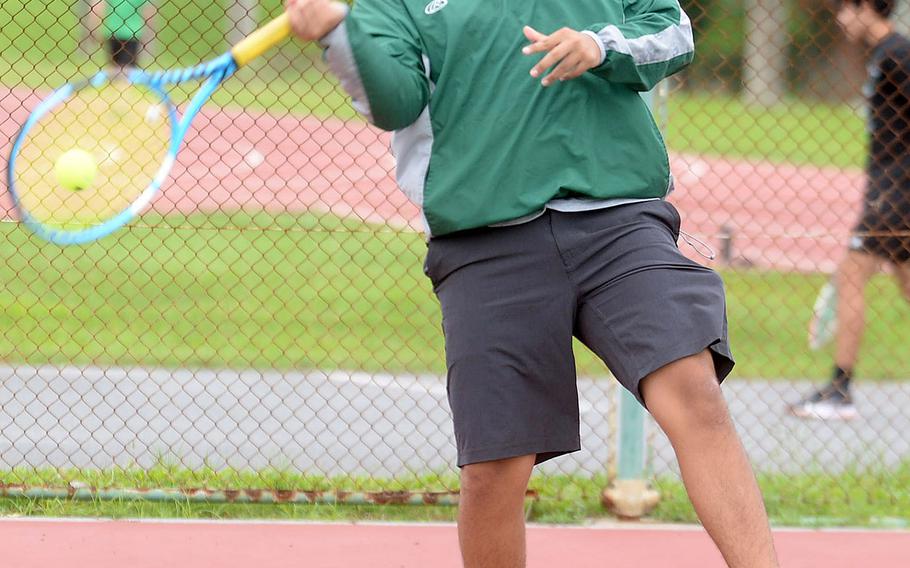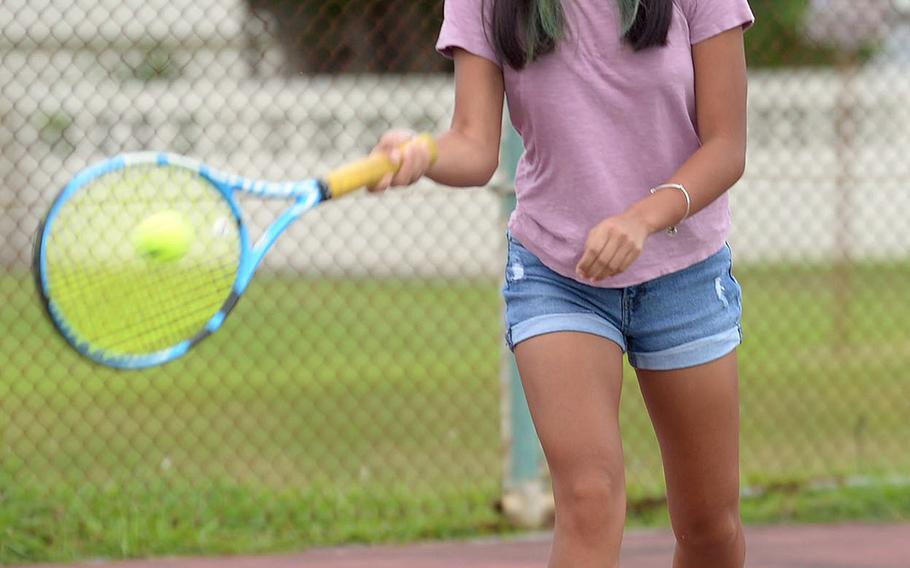 Stars and Stripes is making stories on the coronavirus pandemic available free of charge. See other free reports here. Sign up for our daily coronavirus newsletter here. Please support our journalism with a subscription.
KADENA AIR BASE, Okinawa – Kai Grubbs expressed mixed feelings about returning to the tennis court, practicing with his Kubasaki teammates starting on Sept. 21, the day brick-and-mortar schools reopened on Okinawa and Camp Zama.
The Dragons senior said he was "definitely happy" to be playing again; DODEA's Okinawa district singles tennis season gets underway next week, along with cross country and golf.
But only singles tennis, not doubles, which Grubbs has played in past seasons. Hence, Grubbs said there were "pros and cons" to returning to the courts.
"This year would have definitely been better if we had doubles," he said, adding that his 2019 doubles partner, Aden Leggio, had improved his game markedly. "If we had doubles, we would have done way better."
As it is, Okinawa is the only district in DODEA-Pacific that's offering full competitive seasons in golf, tennis and cross country, for now.
DODEA's Japan district fall sports are returning more slowly. Yokota began practice on Monday, Matthew C. Perry last Friday in tennis only and Robert D. Edgren on Sept. 22.
For now, they're only allowed to practice; no Japan district competitions are currently scheduled, athletics directors said.
Korea district schools reopen brick-and-mortar on Oct. 5. Osan, Humphreys and Daegu will compete against each other and not against international schools in the Korean-American Interscholastic Activities Conference, league and DODEA officials said.
All competition will be limited to intra-district, with Far East tournaments in all sports off the table, DODEA-Pacific chief of staff Todd Schlitz and DODEA-Pacific spokeswoman Miranda Ferguson said.
Currently, all DODEA-Pacific schools except Guam High are on bases in Health Protection Condition B.
Students are attending brick-and-mortar schools at those locations and according to DODEA's sports reopening plan, singles tennis, golf and cross country are permitted with no contact and social distancing. Volleyball and football are not being offered by DODEA overseas during the pandemic.
Whether sports can take place in one district or another, or even at one school or another, is up to those districts and the host commands at each base, DODEA-Pacific officials said.
"At the end of the day, we want the kids to be safe," DODEA-Okinawa community superintendent Jackie Ferguson said. "It's a matter of finding a balance between providing competition and ensuring safety."
Grubbs and four of his teammates spoke with Stripes on Sunday during a break at an informal get-together at Kadena's Risner Tennis Complex. Told that DODEA-Japan has no competitions at the moment, Grubbs said: "That would definitely be more of a bummer than it is here."
Distance and travel restrictions are the main differences between Japan's and Okinawa's districts.
"It's different on Okinawa because they (Kadena and Kubasaki) are right down the road" from each other, Schlitz said.
As a result, "it's a bubble here" and easier to do sports on Okinawa, Grubbs said.
In Japan, the main obstacle is travel restrictions, athletics directors said. With Tokyo off limits, Yokota, Zama and Kinnick may not travel there to play international schools.
Edgren, Perry and E.J. King are restricted to their local areas, DODEA-Pacific officials said.
"At this time, it's only practice," Yokota athletics director Tim Pujol said.
"It is what it is," Edgren tennis assistant coach Jack Mahoney said, adding that students who normally play football and basketball are out for tennis as well.
"It's unfortunate that we can't have a season this year, (but) we're doing the best we can and are trying to make it as fun and productive as possible."
Mahoney's daughter, Jenna, a junior, is the reigning two-time DODEA-Japan singles champion. "I'm sad that I can't defend my title," she said. "I was looking forward to seeing the competition and my friends at the other schools."
Jenna Mahoney said she and her Eagles teammates had been practicing and playing on their own even before practice started.
That's also true with Aiko Galvin, a fellow junior, and her defending Far East Division II champion Yokota cross country team.
"I'm excited to start, but I hope we can have some real competitions," Galvin said. "We've been doing some workouts on our own and a lot of team bonding."
Given the current conditions, "we're looking forward to making the best possible experience," said Galvin's father, Dan, Yokota's coach.
DODEA schools in Korea normally participate in KAIAC, a non-profit private organization that includes schools throughout peninsula but is concentrated mainly in Seoul.
Current U.S. Forces Korea instruction forbids personnel from Seoul except on official business. Even before those restrictions were put in place, KAIAC president Paul Rader said DODEA's Korea schools had opted out of KAIAC for the fall season.
"Competition will be limited to ... student-athletes competing against their DODEA Pacific West (Korea) peer athletes," Miranda Ferguson said.
For the moment, Okinawa's student-athletes say they plan to soak up as much competition as they can.
"I missed the interaction" with students both on the golf course and even on the activities bus rides home, Kubasaki junior golfer Chett Huff said. "It makes it all worthwhile."
Knowing that a new cluster of coronavirus positives could change the whole dynamic, Kubasaki tennis senior Natalie Oboza said: "I'm not taking things for granted."
ornauer.dave@stripes.com Twitter @daveornauer