D-I girls soccer
Dragons retain crown by blanking Kinnick
---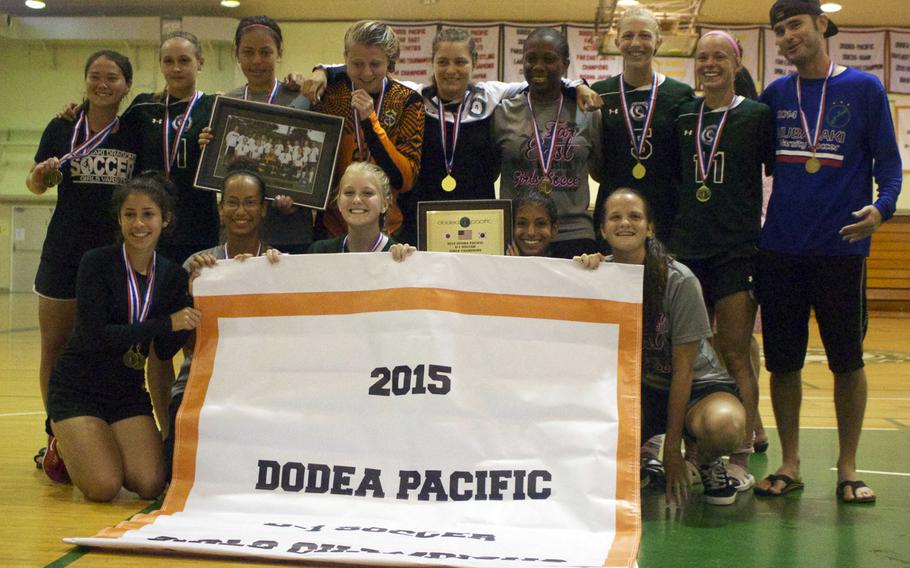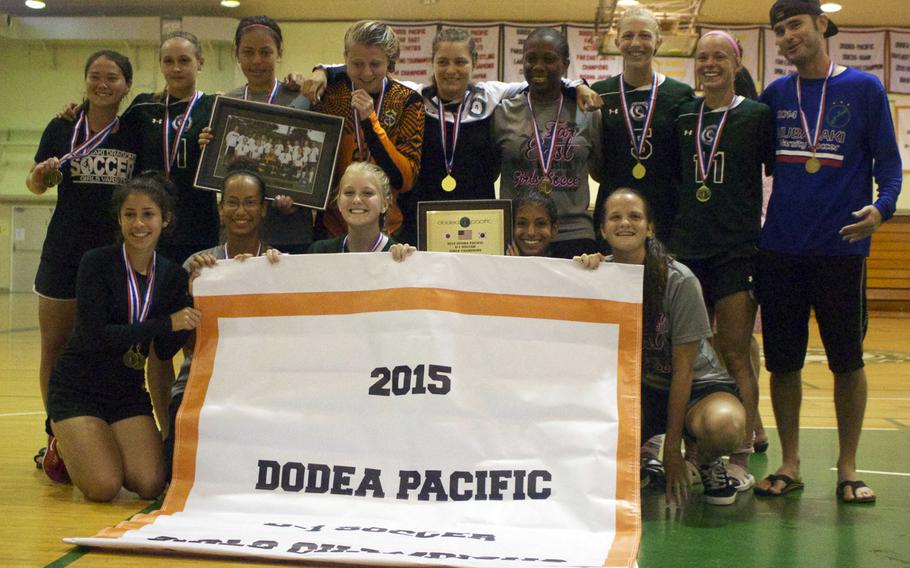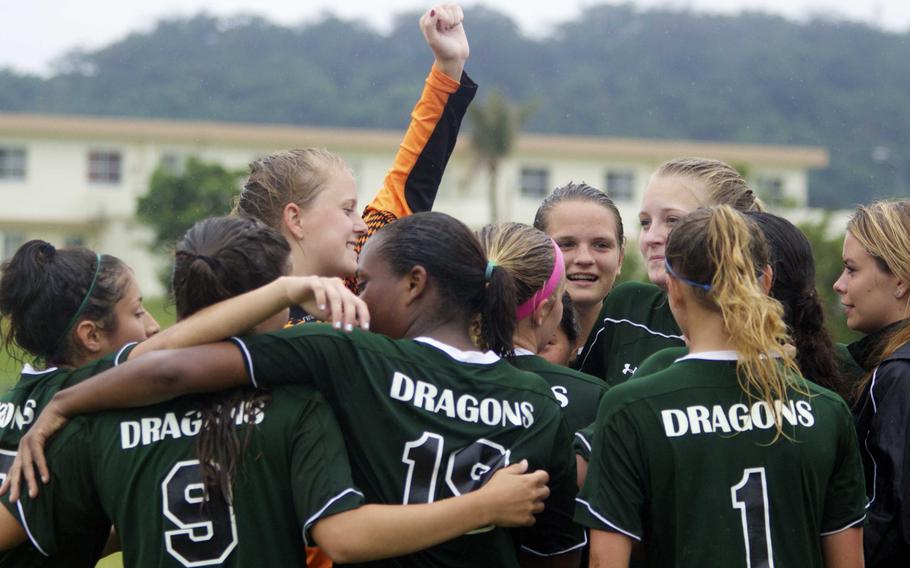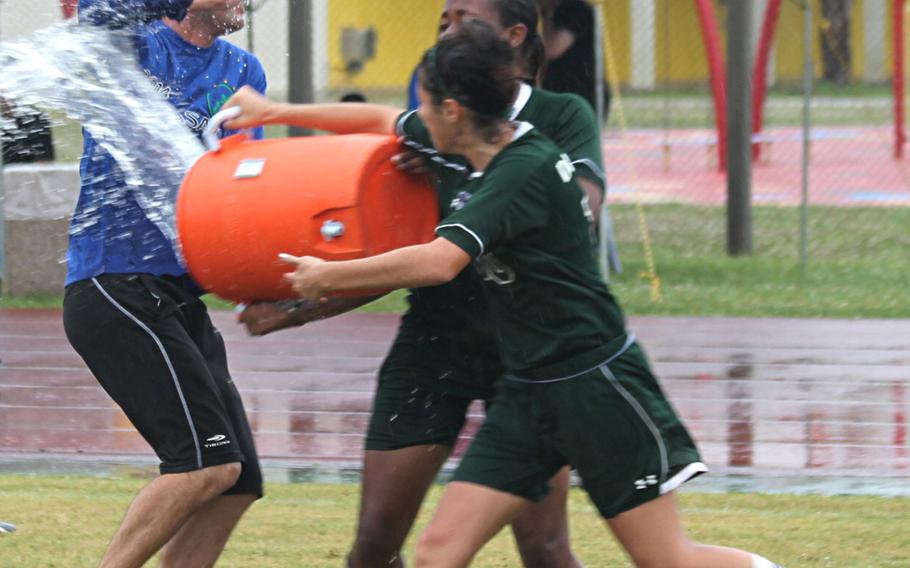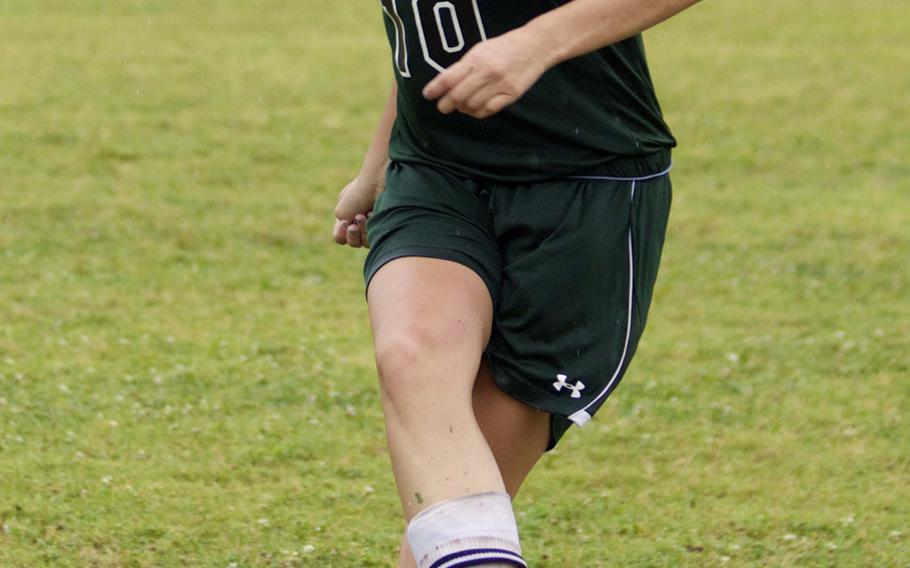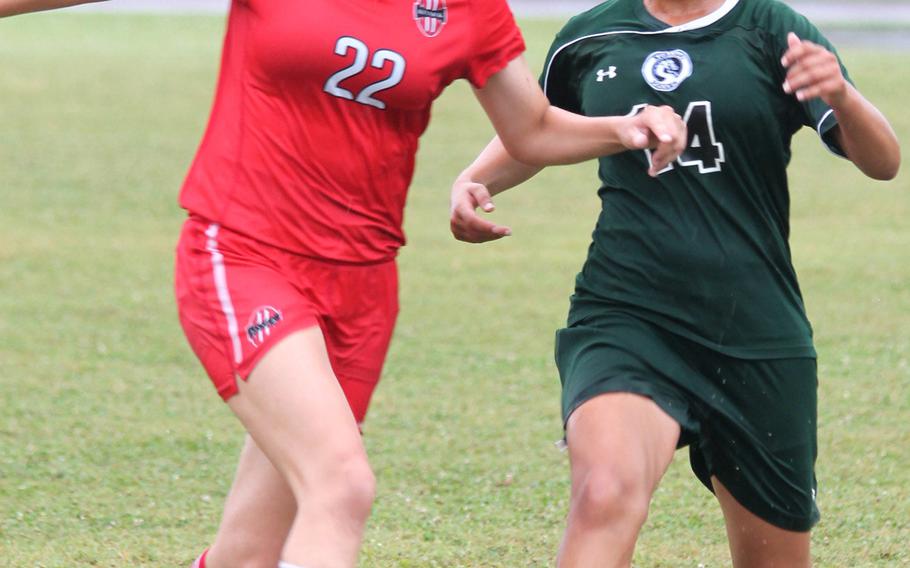 CAMP FOSTER, Okinawa – Adversity seemed to be the theme for Kubasaki girls soccer this season.
Injuries were the biggest culprit, sidelining players sometimes for long stretches and forcing first-year coach Chris Eastman to play chessmaster.
Yet the Dragons overcame all – and on Wednesday did what they had not done in 12 years, win back-to-back Far East Division I Tournament titles.
"The girls are fantastic," Eastman said after the Dragons shut out Nile C. Kinnick 4-0 in rainy conditions at Kubasaki's Mike Petty Stadium.
"It's about 14 players committing to the team and doing what's best for the team, playing new positions, changing formations, just working hard for each other. And we got the desired result, absolutely."
Despite all that adversity, Kubasaki went unbeaten this season, going 14-0-3.
Kennady White scored twice, her ninth and 10th goals of the season; last year's tournament MVP Alexis Townsend added her ninth goal; and Kubasaki also benefitted from an own goal.
"It feels awesome" to win back-to-back titles, said Townsend, a sophomore. The Dragons had traded the title with American School In Japan from 2011-14, the Mustangs winning in the odd-numbered years and the Dragons in even.
It's the first time the Dragons have won consecutive D-I titles since beating Kadena 5-3 in overtime in 2002 and shutting out Guam in 2003. It's also the second time the Dragons have beaten Kinnick in the final; they downed the Red Devils 3-1 in 2007.
The loss extends the misery for Kinnick (20-2-1), which snapped a four-year D-I semifinal losing streak only to lose for the third time in a Far East final. They fell 1-0 to Kadena in 2000.
"Kinnick was a very balanced soccer team that made it much closer in terms of the final score," Eastman said.
The win also made Eastman the first DODDS alumni to win a Far East D-I tournament title as a head coach.
He netted the final PK in a shootout to boost Kadena, his alma mater, past Christian Academy Japan in the 1999 final.
"It's a great feeling," Eastman said, adding that he wishes he could have done the same when he coached the boys for five seasons, "but I'm proud of what these girls have accomplished."
---
---
---
---