DODEA-Japan schools get go-ahead for spring sports
by
Dave Ornauer
April 8, 2021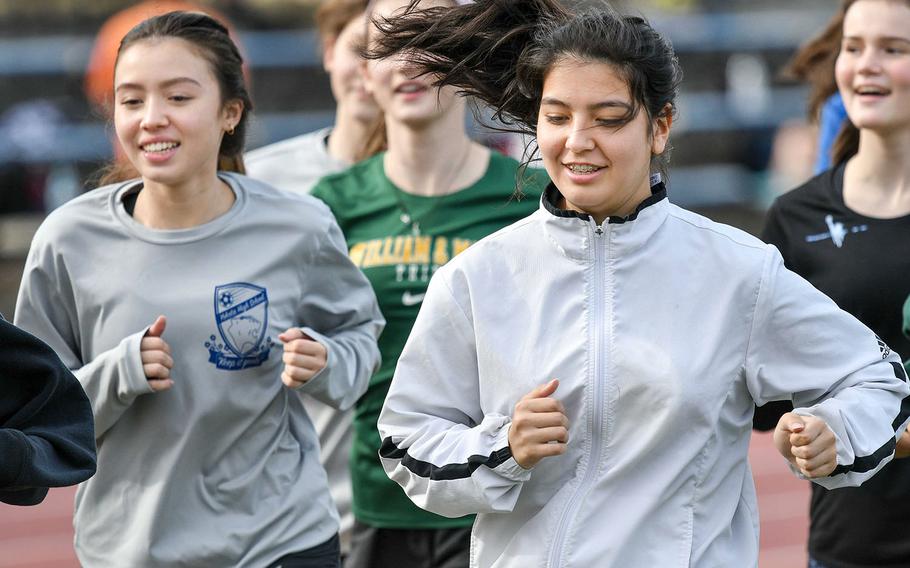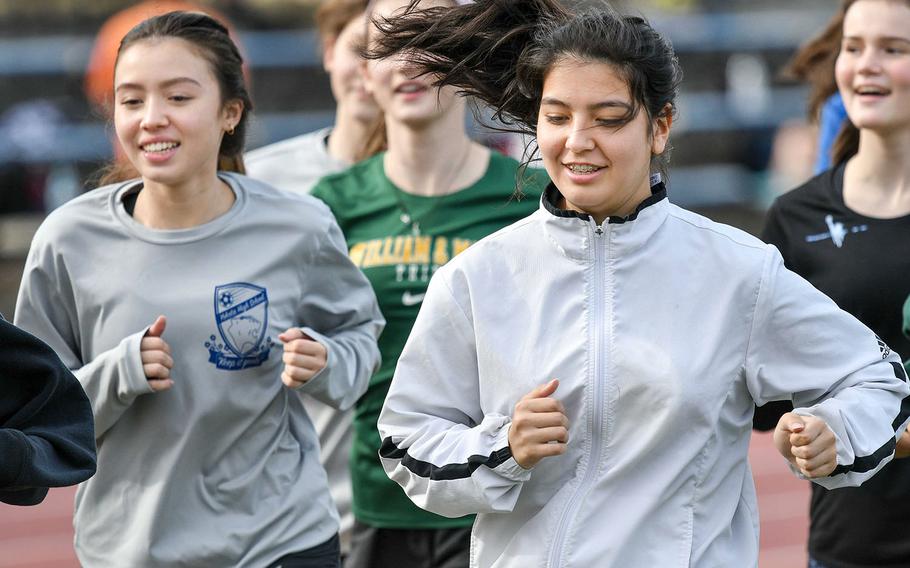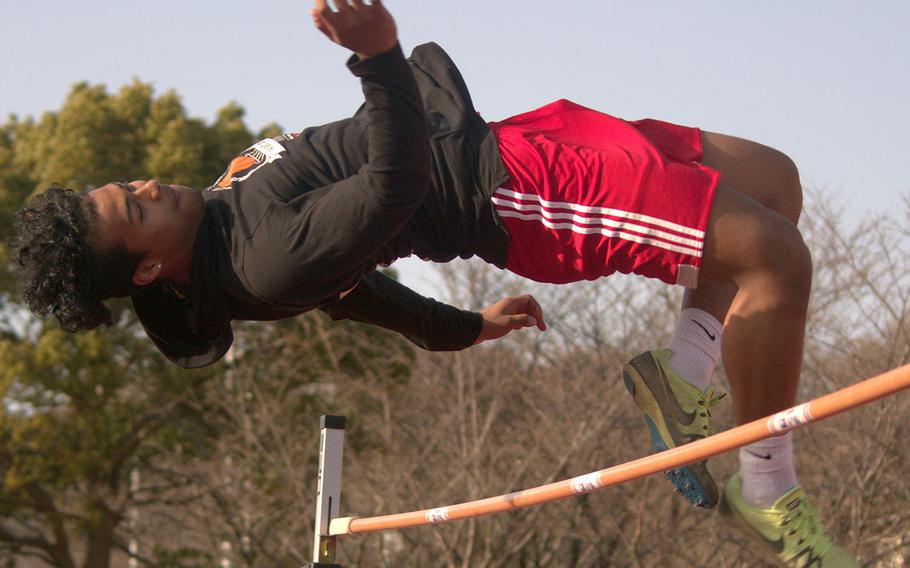 After losing the entire 2020 spring season to the coronavirus pandemic, five of the six DODEA-Japan high schools have received approval to play a 3½-week season of baseball, softball, soccer and track and field.
Yokota, Zama and Nile C. Kinnick will play against each other since their travel is confined to the local area, DODEA officials said. Same holds true for Matthew C. Perry, which will host E.J. King the next two Saturdays in all sports, then travel to King on April 24.
"Finally!" Zama track and field coach Veronica Jones said of the school getting the news from base leadership early Thursday.
"Surreal!" Trojans girls soccer coach Manny Duarte said, adding that he's happy for the seniors "in particular. I told them to keep the faith and had a feeling things would work out better this year."
Japan had been the only DODEA district in the Pacific theater to not offer games until this week. DODEA-Okinawa and DODEA-Korea began their spring seasons the week of March 14-20.
The various schools in DODEA-Japan and their host commands submitted proposals including mitigation strategies to allow for competition to be done safely.
Only track and field will compete in a season-ending Far East meet, and that will be done virtually.
The news was met positively by coaches and athletes, who said it was hard to keep teams focused while practicing.
"It hasn't been easy to keep the boys motivated since there were no games or tournaments" until Saturday, Trojans boys soccer coach Evoly Angarita said.
"All of a sudden, for the kids, there's a spring in their step," Perry boys soccer coach Mark Lange said. "It gives us some purpose to what we're doing."
The Kanto Plain season opens Saturday with Yokota hosting track and girls soccer, Zama boys soccer and Kinnick baseball and softball. Down south, Matthew C. Perry hosts track and soccer on base, while baseball will be played off base at Agato Park and softball at Monzen Park.
The one DODEA-Japan school on the outside looking in is Robert D. Edgren, 430 miles north of Tokyo at Misawa Air Base.
Current guidelines prevent Tokyo teams from traveling north and Edgren going south, since that would involve overnight stays that DODEA is not allowing at this time, DODEA-Pacific spokeswoman Miranda Ferguson said.
Season previewMost teams in all sports are in building phases, with many coaches saying they're looking ahead to next spring in hopes of a full season.
BaseballPerry returns three juniors from 2019 - pitchers Roy Clayton III and Dylan Schuch and catcher Parker Staley - and senior outfielder Joel Pacleb.
"Our sights are set on 2022," coach Frank Macias said. "We will have a core group that should contend for the banner."
Reigning 2019 Division II champion Yokota brings back seniors Patrick Hakun (infield)and Joshua Jordan (outfield) and sophomore Brody Choate (infield). They will be rebuilding, as will Zama, behind senior first baseman Angel Villalobos and second baseman Chris Lopes.
Division II runner-up E.J. King is senior-laden, with Leo Schinker, Edrick Cummings and Kobe Coleman back from the 2019 team along with junior Jaycob Carrion.
"It's been a while since I've seen kids excited like this," Cobras coach Joe Schinker said.
SoftballAgain, only a handful of returning players adorn the rosters of softball teams with many new players new to the sport.
Only four-year senior Jill Hirsch is back from Kinnick's 2019 team. The Red Devils have just one other player who has played in a fastpitch game.
Yokota likewise has just two players returning from 2019, but at key positions: Senior second baseman Annalise Rodriguez and junior shortstop Elena Haas. Otherwise, the team is completely new.
Perry's team is entirely new, with a core of sophomores that includes Graciela Garcia, Sera Shimakura, Chelsea Campbell and Dejah Arroyo, plus junior Abagial Sweda.
King's team is very new; six of the 11 are first-year players and all the Cobras' pitchers are new. Returning are seniors Alex Balog, Kyla Gibson, Nina Fitzwater and Kathryn Kindt.
Zama continues to look for players; the Trojans didn't have enough to start the season on time. Returning from the 2019 team is senior Aika Davis at catcher, and they have four freshman and one sophomore who show promise.
Boys soccerAngarita's Trojans do return some players with experience, seniors Kai Sakata, senior Michael Nonaka, junior Mark Halog and reigning D-II Best keeper Nicholas Nonaka, a senior.
Lange's Samurai feature a core of seniors Yugo Cooley, Giovanni Cano and Zama transfer Jaythan Baythavong, and junior Shion Fleming. "They'll be the engine that drives the boat," Lange said.
Yokota returns seniors Andrew Beene and Tanner Marlowe from 2019, along with a core of new impact players who arrived a season ago, coach Trent Anderson said. King, meanwhile, is almost entire new, with no experienced keeper and only senior mid-forward Dennis Alfaro returning.
Reigning Far East D-I champion Kinnick's cupboard has veterans from the 2019 returning: Senior Joey Hand, junior twins Ryo and Kuo Nishiyama, junior keeper Trey Nelson, junior defenders Daniel Burke and Kai Downs and junior mid Otto Eisenhardt.
Girls soccerReigning D-II champion has six back from 2019: Seniors Kristina Aveytia, Midori Robinson, Kyleigh Rose and Meridean Duarte; and juniors Raelyn Flores and Aubrey Giles.
Yokota has a core of veterans from their 2019 side: seniors Emma Ball, Emina Garcia and Ania Davis and juniors Hana Vogeley and Keiya Carlson.
Kinnick has just two back from its Division I champion team, midfielders Sakura Lopez, a senior, and junior Natsumi Elmoutawakel, who will move to forward. Senior Charley Lau transferred from Hawaii.
King is thin in numbers, returning only strikers Jae Garland, a senior, and Lily Lampley, a junior.
More than half of Perry's roster feature first-time freshmen with little to no experience. Seniors Mackenzie Game, Kate Munsell and Ellie Mitchell return along with juniors Hallie Gibbs, Aisha Whatley and Emily Coy.ornauer.dave@stripes.com Twitter @daveornauer