Devils, Panthers seek Far East cross-country divisional repeats
by
Dave Ornauer
October 24, 2017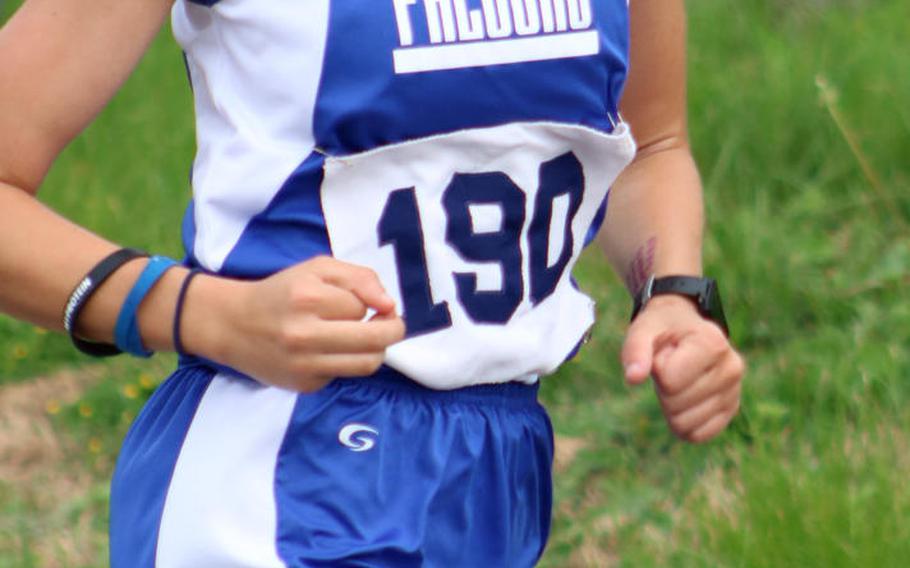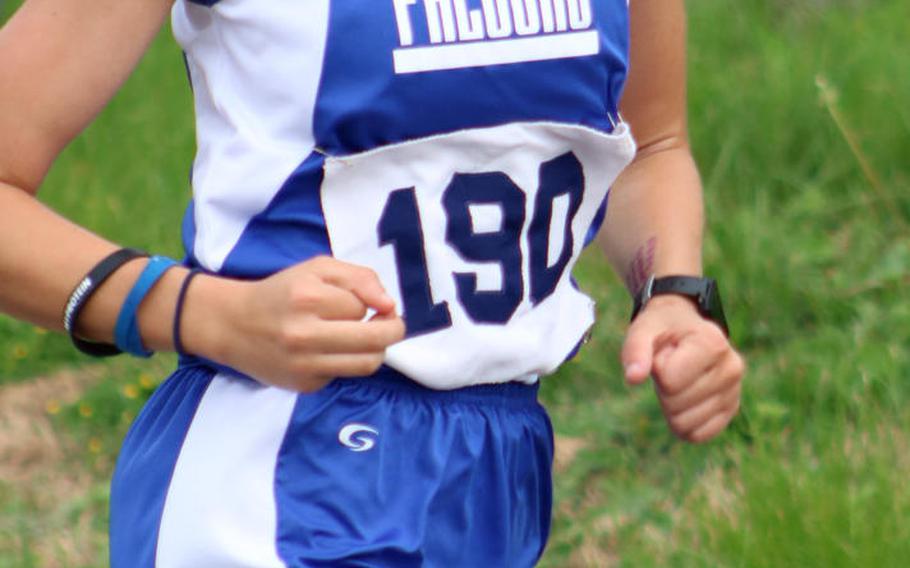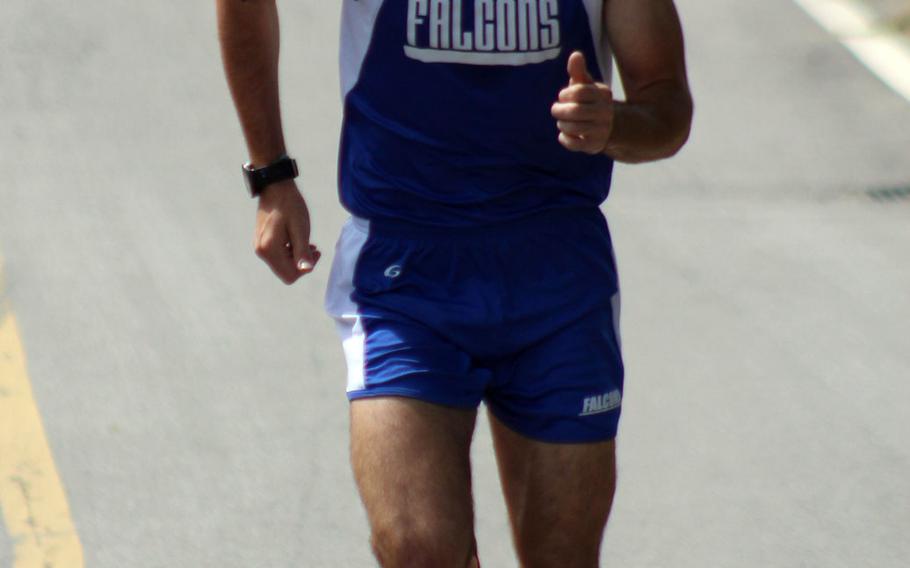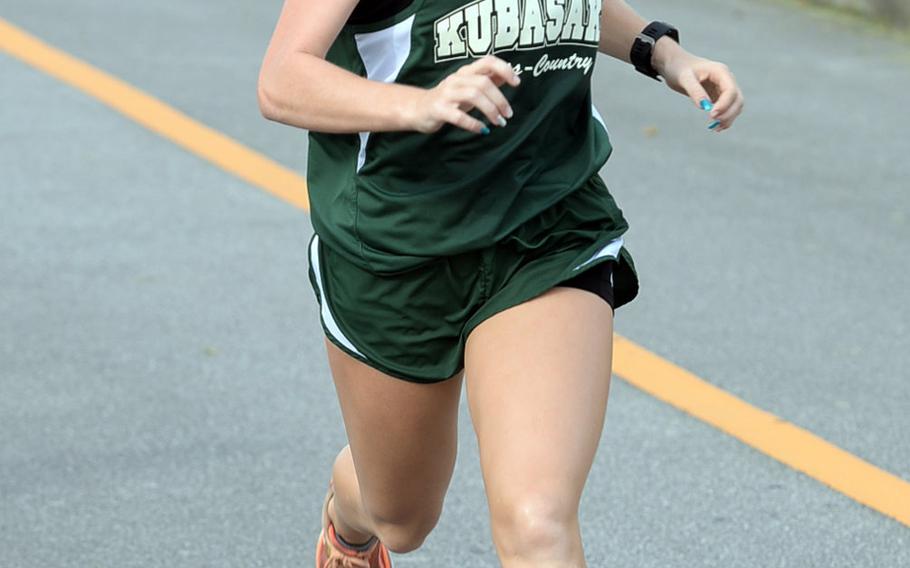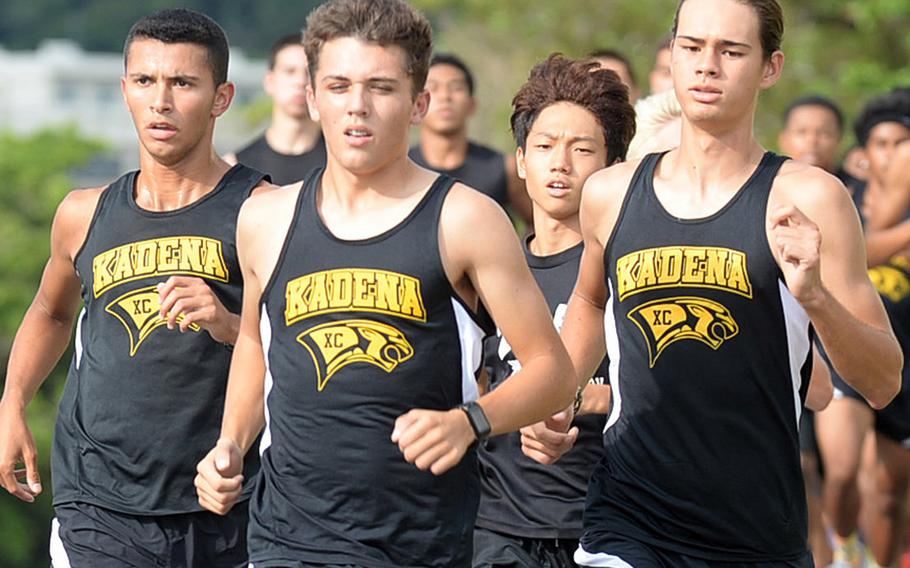 YOKOSUKA NAVAL BASE, Japan — For DODEA Pacific teams, this week's Far East cross-country meet is like a trip back in time, to 2004-09 when the meets featured only DODEA runners.
Normally, international schools in Japan compete, and runners from Christian Academy Japan, American School In Japan, St. Maur, St. Mary's and Seisen have had their share of success in recent years.
But this year, St. Mary's and St. Maur are the only non-DODEA entrants in the meet, scheduled for Wednesday and Thursday at Misawa Air Base, Japan, and hosted by Edgren for the third straight year.
The other international schools competed in last weekend's Asia-Pacific Invitational meet on Guam, and the turnaround from that meet to the two-day Far East meet was too soon, coaches from those schools said.
That leaves defending Division I champion Kinnick and Division II champion Yokota in excellent position to go back-to-back for the team titles and perhaps win the individual races. But Kinnick coach Luke Voth said that would be sort of an empty victory.
"I think we do ourselves a disservice" not going to API, Voth said. "We've been somewhere in the top three or four in the Kanto Plain. A [Far East] championship is nice to win, but if you haven't beaten ASIJ, you don't feel as good about it."
"We'll miss the teams that aren't there, but it will be a great competition regardless," Yokota coach Dan Galvin said. "We have plenty to worry about competing with the teams that are there."
This year's Far East meet is being held a week earlier than last year because the Winter Olympics in Korea in mid-February prompted DODEA Pacific to push its fall and winter Far East tournaments to earlier in the calendar year.
Based on last weekend's DODEA Japan finals, which Kinnick dominated, the Red Devils seem a good bet to repeat in D-I, though Voth said Seoul American and Kadena's strong contingents will have something to say about it.
Tucker Chase, a transfer from Zama American, and Chloe Byrd have helped Seoul American to first place in the boys standings and second in girls behind Korea International. Kadena won the boys and girls Okinawa team titles, with Seth Garcia winning the individual boys racee.
"I don't want to count my eggs just yet," Voth said. "Kadena's got a good team. Leo A'DeLima of St. Mary's will be there and Tucker's had better times [in Korea] than all of them. And you can't count out the Kadena kids, either."
Voth will rely on DODEA Japan champions Aki Siibo and Taryn Cates-Beier to lead what he hopes are packs of Red Devils in the top 10 at Far East. "Just go, compete the best you can and see where the chips fall," Voth said.
As for Yokota, Galvin hopes returners Jarod Swain, Brennan Seibert and Allona Bariring can help the Panthers overcome challenges from St. Maur's Ken Johnson and Edgren's Sydney Durham, Momomi Atkinson and Jun Royster and Perry's Hailey Greulich and Tyler Gilbert.
If Galvin's son Mickey's hamstring is healthy, "he could be up there, too," Galvin said. "It's wide open."
--
Far East High School Cross-Country Meet
Proponent — Department of Defense Education Activity-Pacific.
Dates and site — Wednesday-Thursday, Oct. 25-26, Misawa Air Base, Japan.
Host — Robert D. Edgren High School, Misawa Air Base, Japan.
Organizer — Andre Thibert, information technologist, Robert D. Edgren High School.
Participating schools — Division I, Kadena Panthers, Kadena Air Base, Okinawa; Kubasaki Dragons, Camp Foster, Okinawa; Nile C. Kinnick Red Devils, Yokosuka Naval Base, Japan; Seoul American Falcons, Yongsan Garrison, South Korea; St. Mary's International (boys only), Japan. Division II, Yokota Panthers, Yokota Air Base, Japan; E.J. King Cobras, Sasebo Naval Base, Japan; Matthew C. Perry Samurai, Marine Corps Air Station Iwakuni, Japan; St. Maur International Cougars, Yokohama, Japan; Robert D. Edgren Eagles, Misawa Air Base, Japan; Osan American Cougars, Osan Air Base, South Korea; Humphreys Blackhawks, Camp Humphreys, South Korea.
Format — 3.12-mile individual race on Wednesday, golf-course grass, pavement and gravel trail on Gosser Memorial Course on Misawa's north side. Top four finishers score points for their teams. Ties to be broken in favor of team with fifth-place runners who finish with best time; teams without five runners would lose the tie. Top 20 overall finishers regardless of division selected to All-Far East team. Race scoring and timing will be segregated by large and small schools, with individual and team champions crowned in each. Team relay on Thursday; race starts at 9 a.m. Teams run in pairs, with one boy and one girl running two 2.5-kilometer legs each, total of 10 kilometers or 6.24 miles per pair. Ties to be broken in favor of team with fifth Division I and Division II pairs with best time. Overall scoring determined by combined placement in boys and girls 3.12-mile individual races and team relay. Ties broken in favor of school that places highest in team relay.
Schedule of events — Pre-meet opening ceremony 6:30 p.m. and coaches meeting 7 p.m. Tuesday, Edgren High School Gym. Girls 3.12-mile race begins at 9 a.m., boys at 9:30 a.m. Wednesday. Awards ceremony at the enlisted club at 3 p.m.
Defending team champions — Division I: Kinnick overall, St. Mary's boys, Kadena girls. Division II: Yokota overall, Yokota boys, St. Maur girls.
Returning All-Far East runners — Boys Division I: Aki Siibo, Kinnick; Hayden Bills, Kadena; Leonardo A'DeLima, St. Mary's; Ryusei Aomi, St. Mary's. Boys Division II: Jun Royster, Edgren; Ken Johnson, St. Maur; Mickey Galvin, Brennan Seibert, Yokota; Lorenzo Brown, Perry; Jaxon Andersson, Osan. Girls Division I: Taryn Cates-Beier, Rissa Eilmes, Kinnick; Adrianna Gomez, Kadena; Elizabeth Joy, Kubasaki; Chloe Byrd, SAHS. Girls Division II: Allison Hao, St. Maur; Momomi Atkinson, Edgren; Allona Bariring, Yokota.
Awards — Divisions I and II boys, girls, team relay and overall school championships, 20 All-Far East boys and girls runners.