USFJ-AFL football
Defense, special teams rally Dragons to first win of season
by
Dave Ornauer
June 18, 2011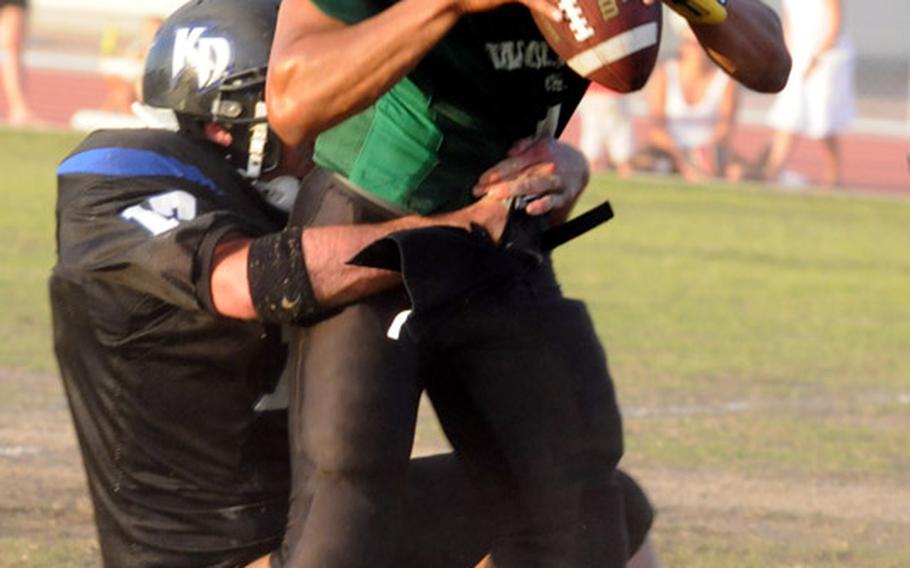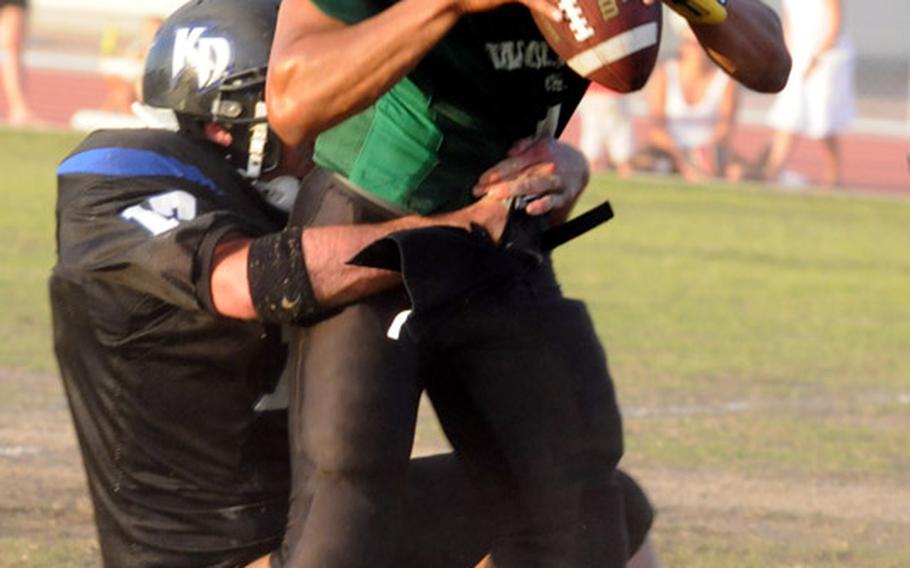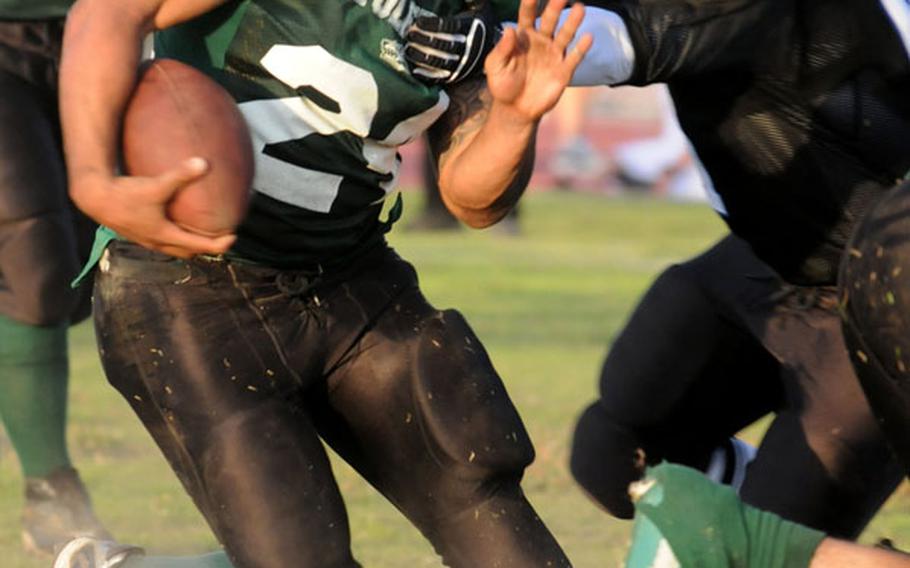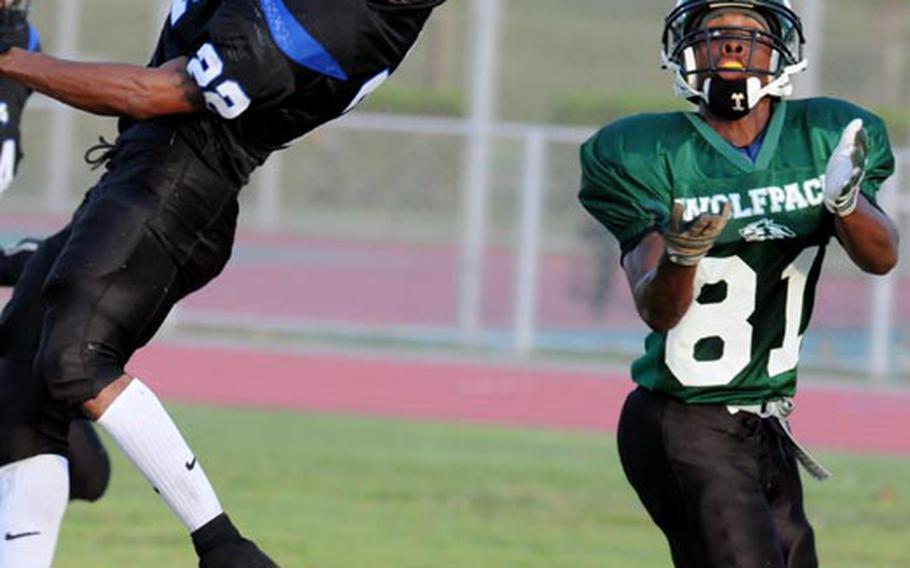 KADENA AIR BASE, Okinawa – Just when all seemed lost and a 0-2 start to the season seemed certain, defense and special teams rescued the Kadena Dragons on Saturday at Ryukyu Middle School.
Patrick Akern stripped the ball from quarterback Jonathan Gibbs and Randy Lambert ran it 56 yards for a score, then Mike Christensen's blocked punt set up Kelvin Lewis' 10-yard TD run with 27 seconds left as Kadena rallied from an 18-0 deficit to beat Joint Task Force 20-18.
The Dragons leveled their U.S. Forces Japan-American Football League South Division record at 1-1 while the Wolf Pack fell to 0-2 in a sloppy contest that featured 10 turnovers and seven quarterback sacks.
JTF converted two takeaways into points to pull ahead by three touchdowns, but Kadena paid back the Wolf Pack in the final period.
"We still made way too many mistakes," coach Ted Danecki of a Kadena team that has committed 10 turnovers in its first two games. "However, we showed that we never quit and we can play four quarters, so you have to beat us for four quarters."
Kadena also won despite being outgained 190-95 on offense.
"A bunch of unfortunate things that we let them capitalize on," JTF coach Kevin Stansel said. "Execution. Trying to get the team to understand that when something goes bad, we can make it go good again. We haven't figured that out yet. We had a horrible second half."
JTF struck on its first two possessions, with Enrique Menendez, who finished with a game-high 98 yards on 21 carries, scoring from the 24 and 3 in the game's first 9:10.
Following a bad punt snap by the Dragons deep in Kadena territory, Lamar King caught a 10-yard deflected pass from Jonathan Gibbs to close the Wolf Pack's scoring at 18-0.
Kelvin Lewis' 23-yard TD pass to Eric Lorenzo got Kadena on the board with 13:09 left. Just over nine minutes later, Akern and Lambert combined for what Danecki called "a big momentum shifter."
After an exchange of turnovers, Christensen's blocked punt set up the Dragons at the Wolf Pack 11. Two plays later, Lewis scrambled out of the pocket on a broken play and hit the pylon in the left corner of the end zone for the game-winner.
Gibbs misfired on two Hail Mary pass attempts in the closing seconds.Christensen also intercepted a Gibbs pass, while Nicholas Warden had a sack and an interception for Kadena. Rodney Hunt picked off two Lewis passes, Kentrell McCoy had a sack and a fumble recovery and Brent Smith sacked Lewis twice for JTF.