Baseball preview
Defending champs hope that titles stay in Kanto
by
James Kimber
March 11, 2015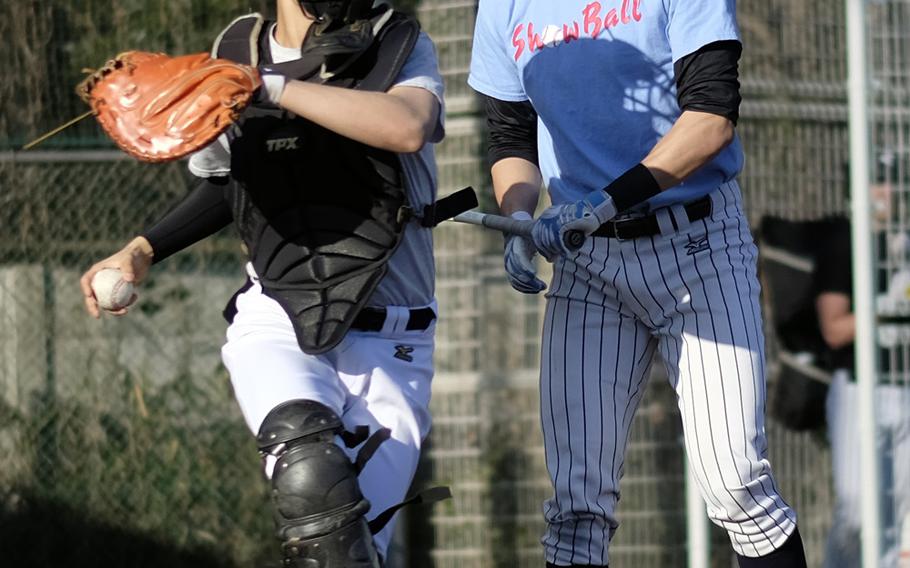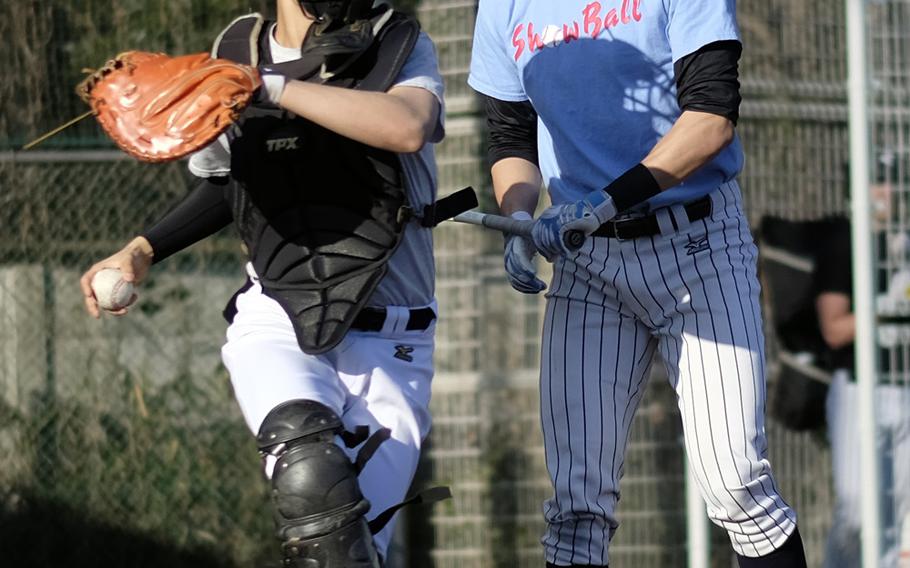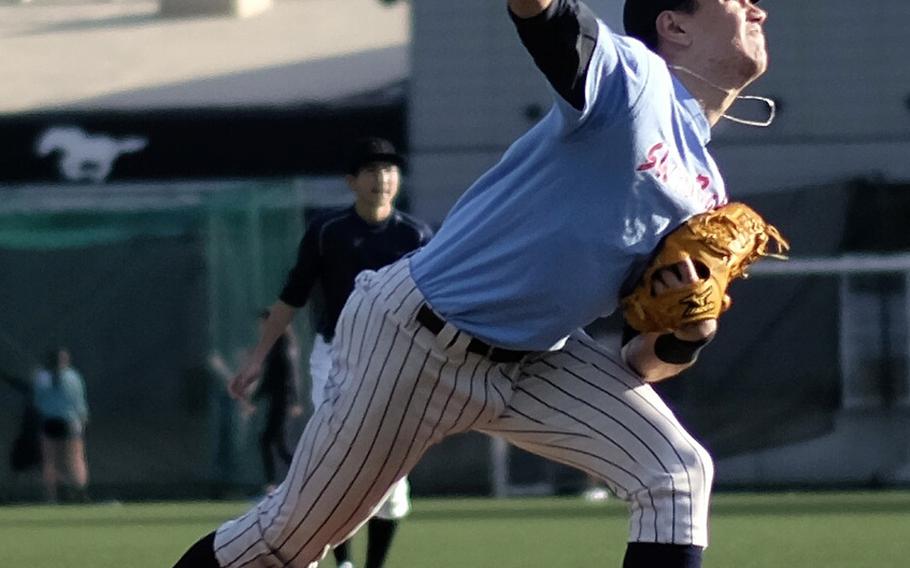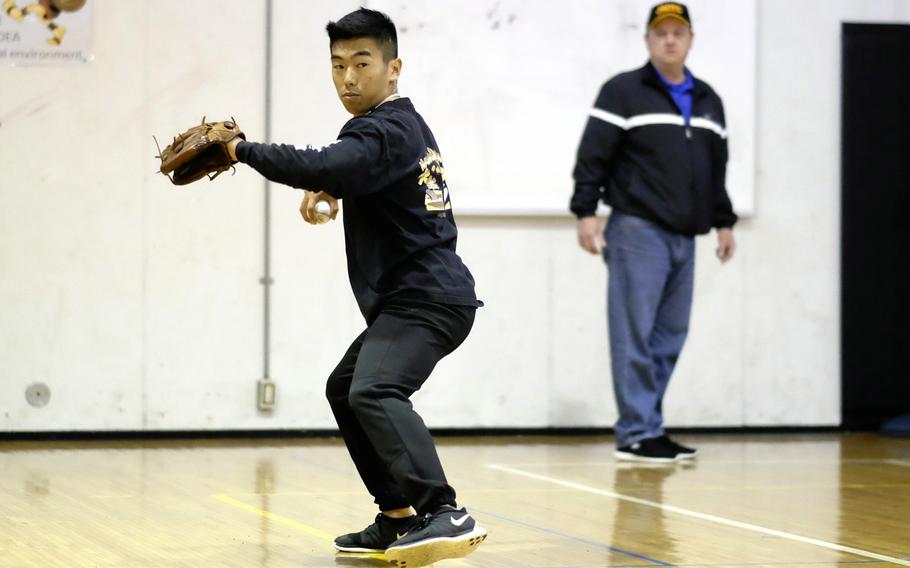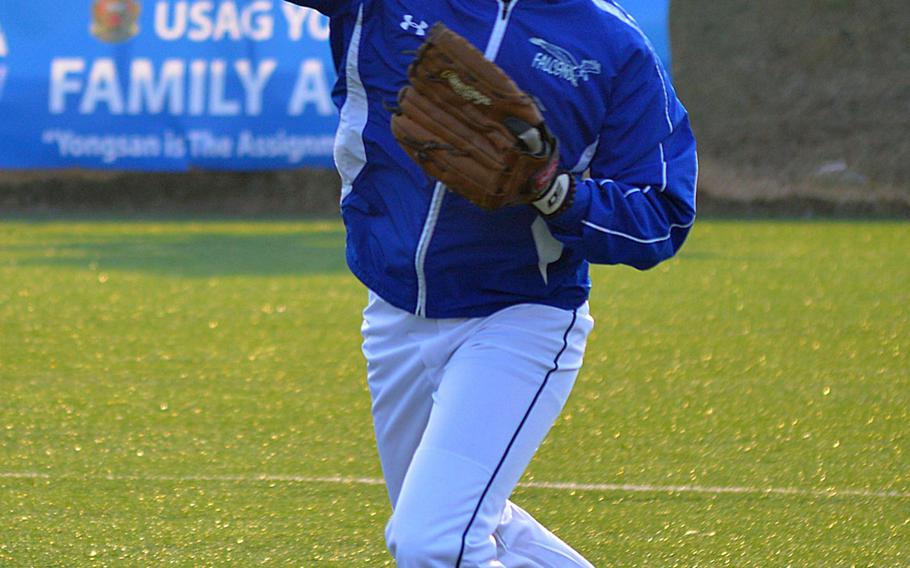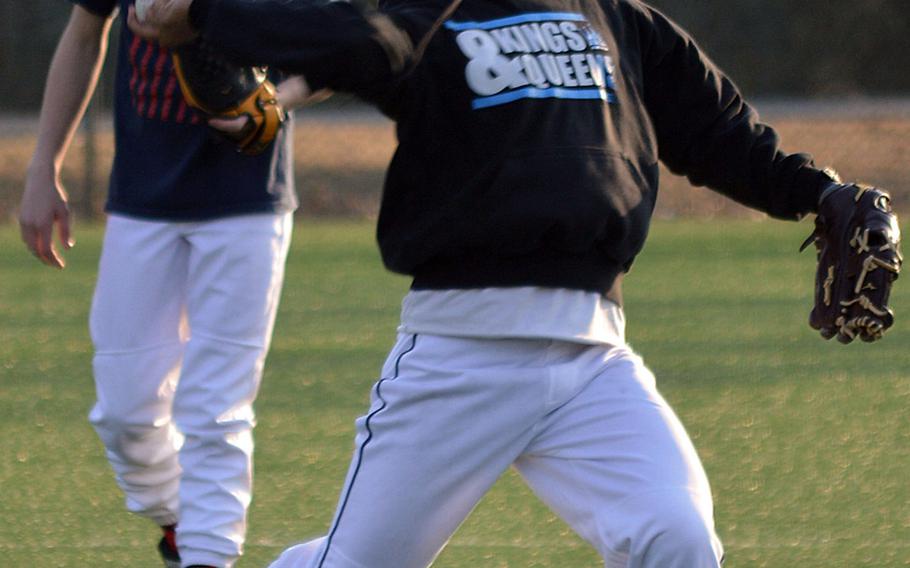 TOYKO -- Days before the season's first pitch, Zama coach Tom Dignan has his team running laps and doing push-ups.
"We'll be the most fit team if nothing else," the Trojans' long time coach, but first year head coach said as his team threw wildly as if poor marksmanship was contagious.
Tuesday was a bad day for the Zama baseball team. Despite the sun being out, heavy rain continued to fall.
The Trojans home field, Ranger Field, is still under maintenance with enough mud to host a Monster Truck rally. The team has been forced to practice indoors on most days and, on Tuesday, their throws hit more gymnasium walls than leather gloves. Bad throws cost one lap. Missed catches cost 20 pushups.
"This is what it takes to win," Keiyl Sasano shouted to his teammates moments before having to run off to take a lap himself. Sasano is the team's ace, a nightmare on the basepaths and is without doubt the most vocal player on the team. Despite being a junior, he is one of the oldest players on the team and his teammates look to him for leadership.
Zama heads into the season looking to defend its Far East Division II title with much of last season's roster intact. Though the team graduated six seniors, the bulk of last year's core remains - including Sasano and his slick-fielding teammate, KJ Cruz.
"I need them to be themselves this year," Dignan said. "We're still a young team and most of these guys were here last year, so they know what it takes to win it all. [Sasano and Cruz] work their butts off and the guys love and respect that. They want to replicate what they see from them and, hopefully, we can take that to the field. If we can do that, we're going to be a very tough team to beat."
Though spring training has just begun for DODDS Pacific schools, many of the Zama players have spent much of their free time since the end of football season playing baseball.
"Anyone who wanted to refine their skills could come out and KJ and I would work with them," Sasano said. "But more importantly, I really wanted to stress to the guys who were coming out that we're a team and as a team, we're a family. We're always working to get better. That's how we win, as a family, as a team. Or lose. If we lose, we lose as a family and a team."
American School In Japan is also working on the team concept. The returning champions in Division I graduated six seniors, including Stars and Stripes' 2014 Far East baseball Athlete of the Year, and watched one teammate transfer schools.
"We just gotta keep working, what happens happens," Mustangs head coach John Seevers said. Wednesday was the first full scrimmage.
As cool as he tried to play it, the speed he was walking indicated he's excited to see his team play a game.
"We have quite a few kids who have come up through the program, but now we really need them to step up."
The new-look Mustangs do return three key starters; outfielder Sam Linder, catcher Kenji Yoshi and pitching ace Tyler Sapsford. Sapsford has already committed to pitch for Yale next season.
"We have a pair of double headers down in Okinawa next month, one with Kadena and one with Kubasaki. I'm confident Kadena is going to be stacked this year and mad at us," Seevers said. "That trip, though, will really show us how tough we are and where we stack up in the league this year."
Hoping to derail ASIJ's bid for a repeat and third Far East Division I overall title is Kadena, which has seen its share of heartbreak. In four of the first five title games, the Panthers ended up losing, twice to the Mustangs, including last year.
"We've been there before; we weren't expected to be there last year," said second-year Kadena assistant coach Boe Roberts, referring to last year's presumed D-I favorite and defending champion Kubasaki.
The Panthers expect to be "strong up the middle," Roberts said, with Justin Sego the main pitching option, Justin Wilson at shortstop, Kota Manning at second and John McBain in center field. All but Wilson are seniors; Wilson is a sophomore.
One key addition is a sophomore who transferred in from California, Nathan Duenas, who will play left field, pitch and also see duty in the middle infield.
The major issue for Kadena will be replacing graduated catcher Cody Prince and brother pitching tandem Dominic and Devin Shea. "The challenge of replacing them, that will be tough," Roberts said. Sharing catching duties will be two freshmen, Cody Sego and Nolan Adameic.
Staff writer Dave Ornauer in Okinawa contributed to this report.
Twitter: @james_kimber