VOLLEYBALL PREVIEW
Defending champions facing hard roads to Far East title repeats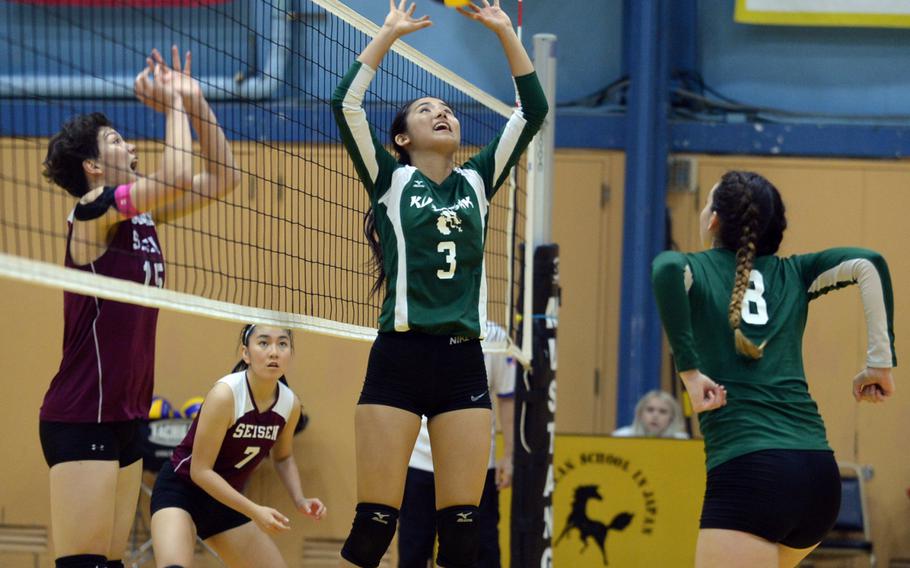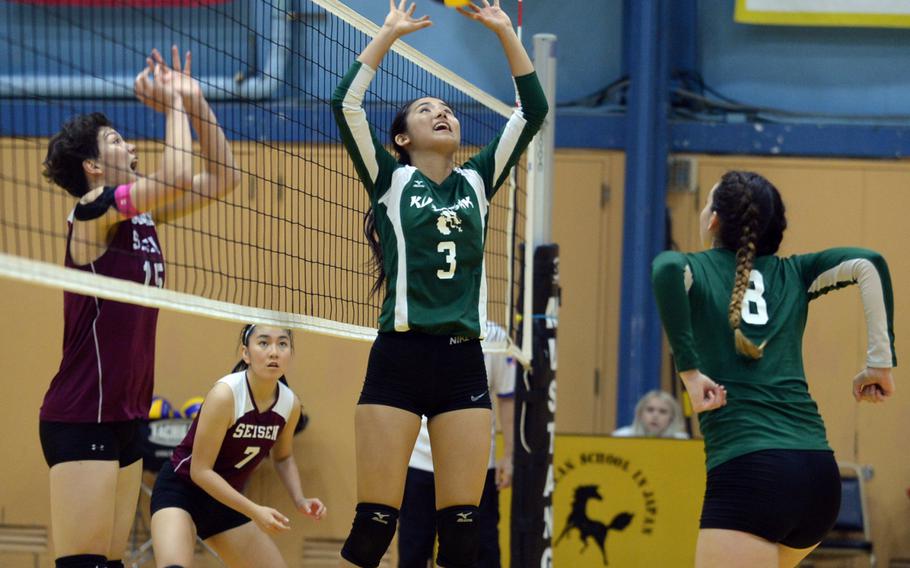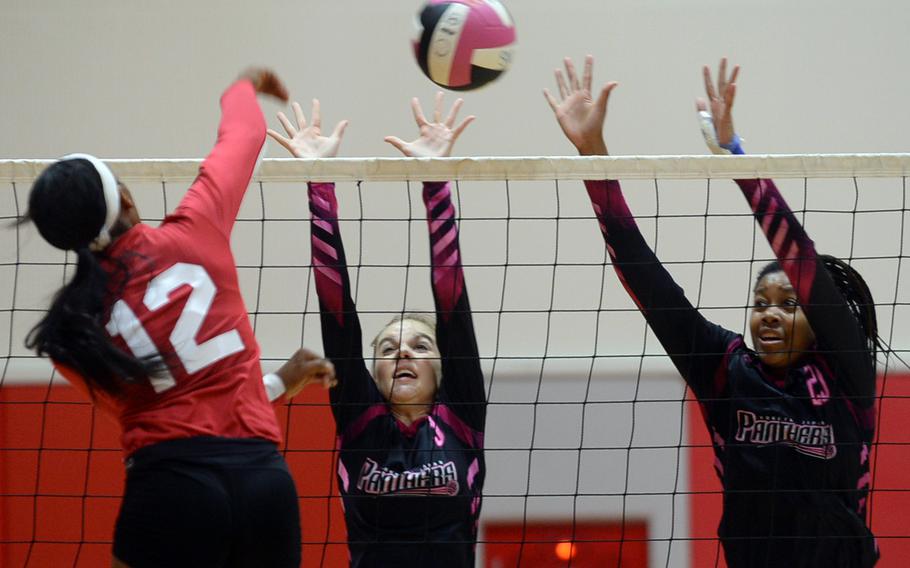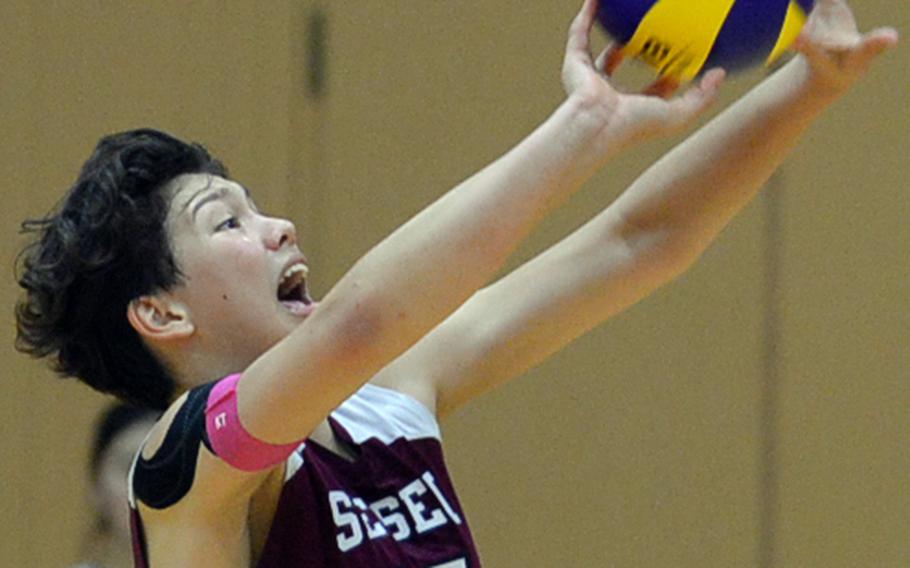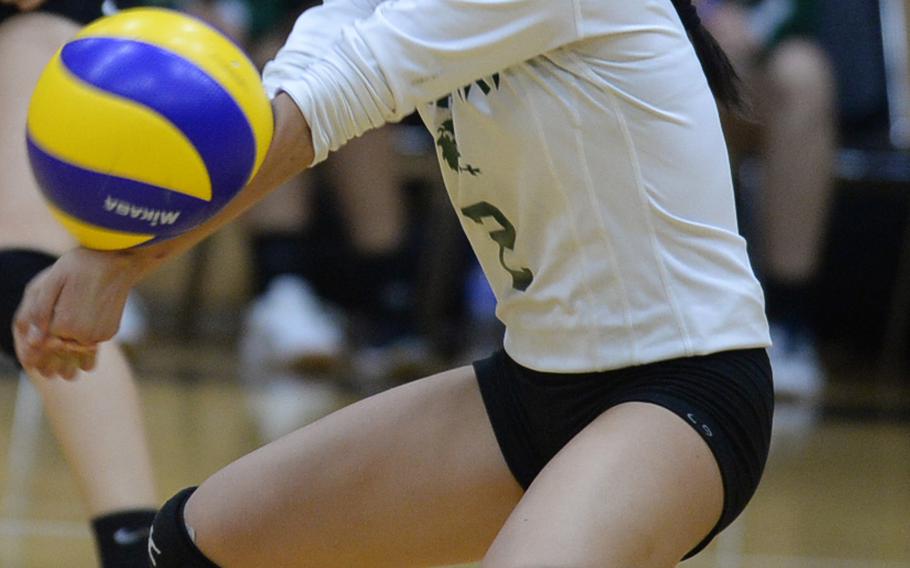 YOKOSUKA NAVAL BASE, Japan – A veteran girls volleyball coach with two Far East Tournament titles to his credit once remarked that easy roads to championships can be boring and he doesn't prefer easy roads anyway.
Michael Hogen, of three-time defending Far East Division I Tournament champion Kubasaki, might prefer an easier road than the one he and his Dragons have facing them this week.
Just two players return from last year's third straight title team, junior setter Mimi Larry and senior hitter Donatella Barone. Three who might have returned have transferred; two others are out for the season with injuries and three are playing hurt.
"We're limping in pretty badly right now," Hogen said, entering Far East, which runs Wednesday-Saturday at Kadena High School's Panther Pit. He calls this season, his ninth at the Dragons' helm, his "most challenging season" in his years at Kubasaki.
He has some young up-and-comers, including sophomore middle blockers Lindie Ross and Abigail Robinson, junior libero Anya Andrada and freshman outside hitter Zoe Weidley, with plenty of promise whom Hogen says are learning what it takes to play his system.
Their biggest test came when the Dragons finished second to Seisen in the American School In Japan-YUJO III tournament two weeks ago, and they learned much from that, Hogen said.
"It's a good group; I love them," he said. "The freshmen and sophomores are learning quickly. They didn't understand athletic investment until the ASIJ tournament. They now understand what playing Kubasaki volleyball means."
While Kubasaki and ASIJ were standout teams the last couple of years, the tournament field appears better balanced than it has in awhile, Hogen said.
YUJO III champion Seisen could contend behind seniors Amanda Wood and Angela Chou, while ASIJ is relying on returning setters Sasha Sasanuma and Savannah Simon and hitter Kiki Davidson.
DODEA-Japan tournament runner-up Nile C. Kinnick is fueled by outside hitters Jade McGinnis and Exotica Hall and setter Faith Hughes. Veteran outside hitter Rhamsey Wyche leads Kadena, while Seoul American gets hitting from veteran Renee Thompson and newbie Ebony Dykes.
"Seisen coaches will work endlessly to provide insight for its players," Hogen said. "ASIJ concerns me; determined, smart and tall athletes vs. Seisen's cohesion and 'never quit' attitude. Kinnick has the pieces" but perhaps not the cohesion, he said.
Perhaps the best hitter in the region, senior Britney Bailey, plays at the Division II level for defending champion Yokota, which also has middle Adrianna Diaz, setter Kyra Anderson and libero Jamia Bailey returning from the school's first Far East volleyball title team.
The Panthers should get a battle from 2016 runner-up Christian Academy Japan's core four of Reiko Tsuji, Julie Fleming, Amy Piescer and Michelle Vandenberg.
Zama has promise in veterans Paris Hingel and youngsters Darianne Sanchez, Kate Hultquist and Maliaris Labrador. Senior Jana Rafi and juniors Lizzy White and Maja Inthavixay fuel Osan's attack.
Yokota won the DODEA-Japan tournament for the first time over the weekend, but coach Byron Wrenn feels the Panthers must "play cleaner in all aspects" to have a chance to win the D-II.
"Fundamentals; that will make the difference," Wrenn said. "We need to do those things right so that we are there" with a chance to defend their title.
---
---
---