Daegu looking for someone to lead way to title game
by
Dave Ornauer
August 30, 2018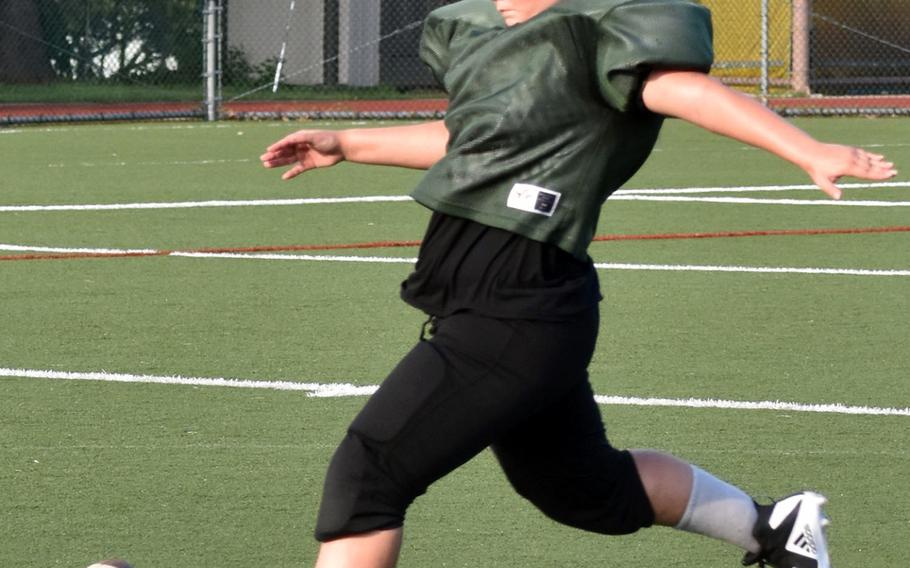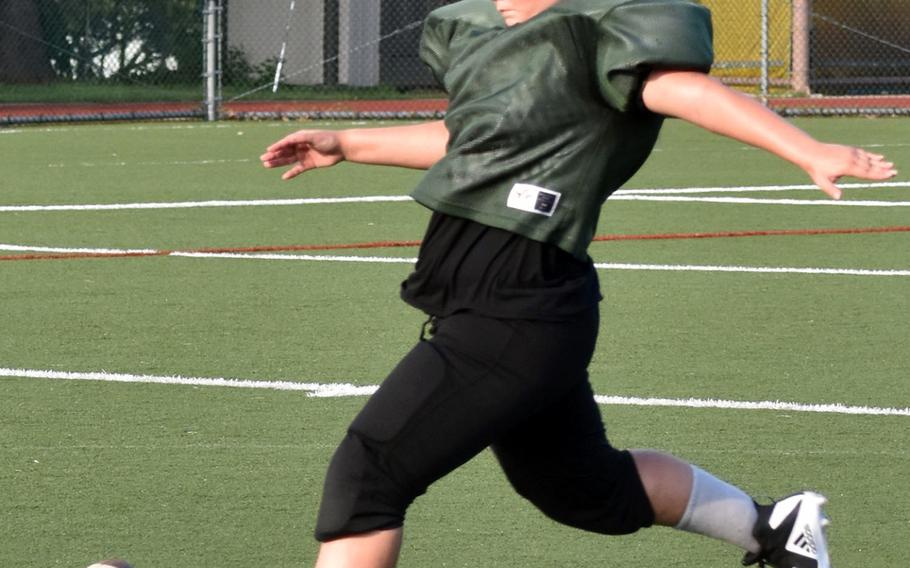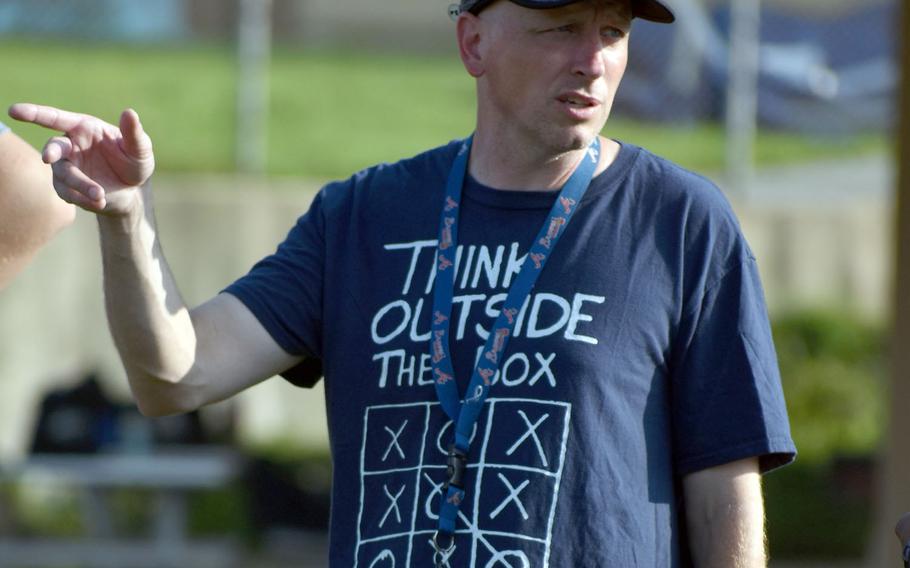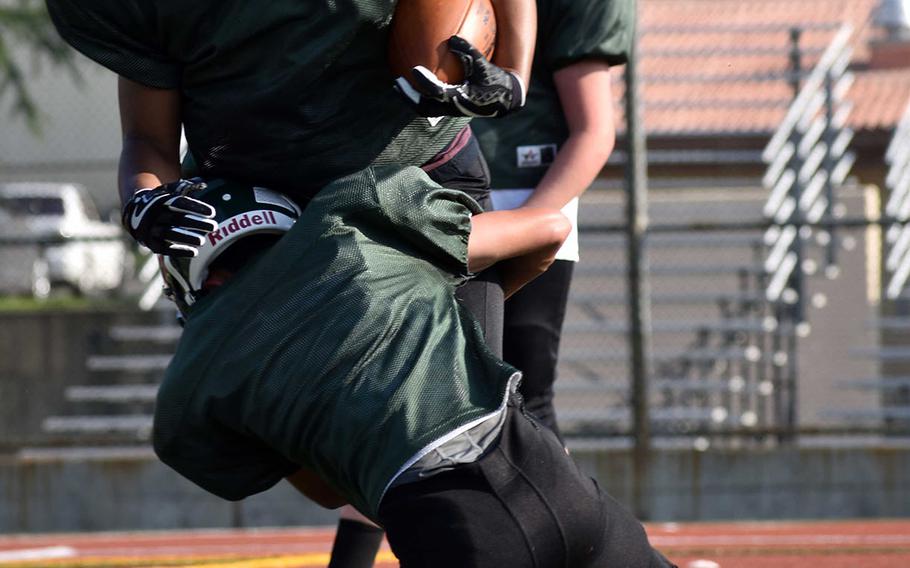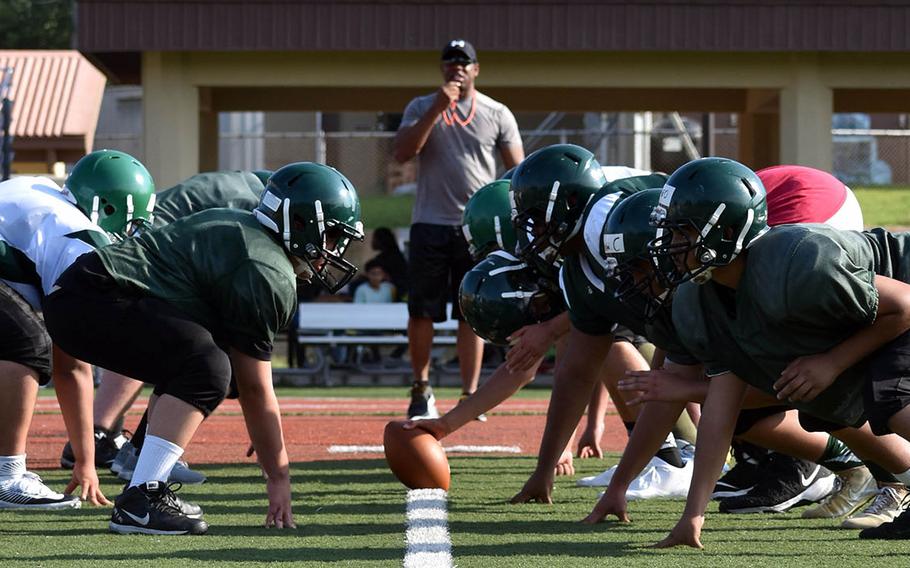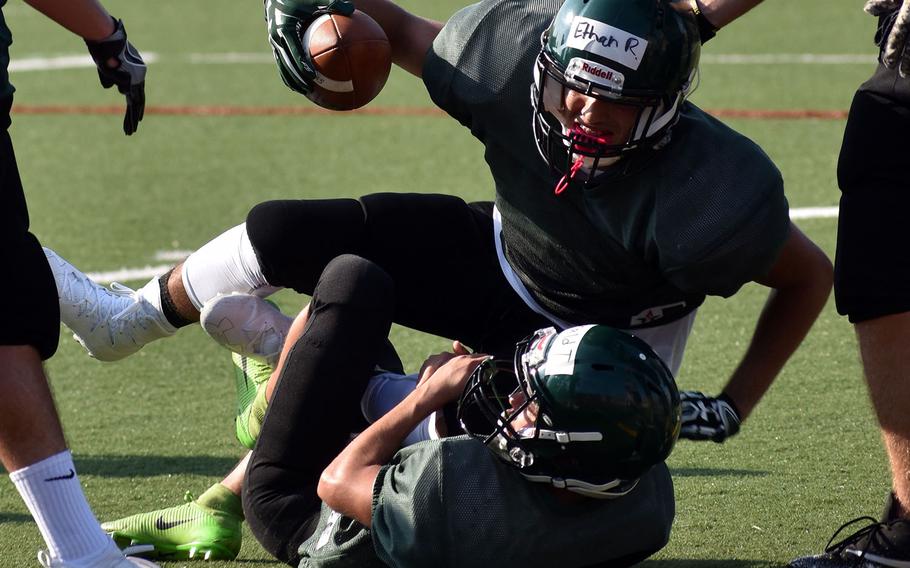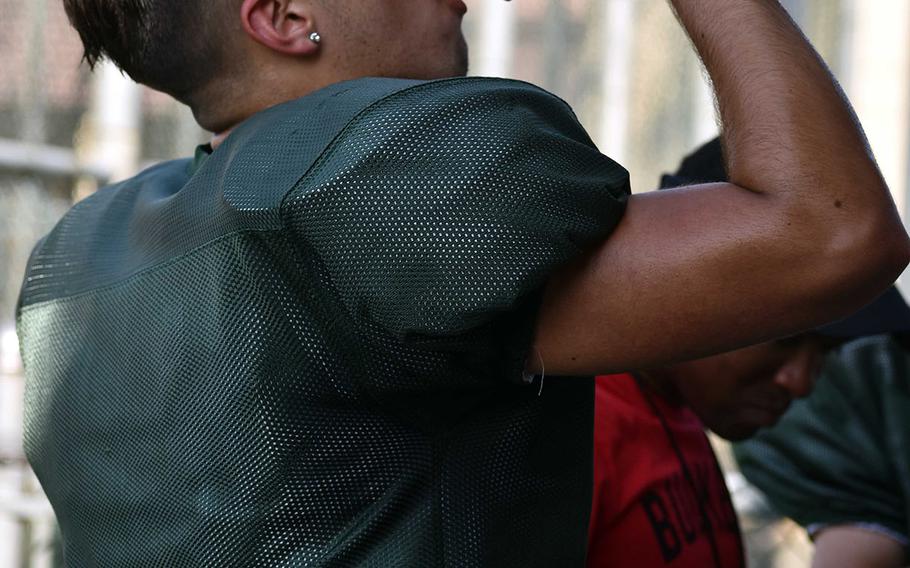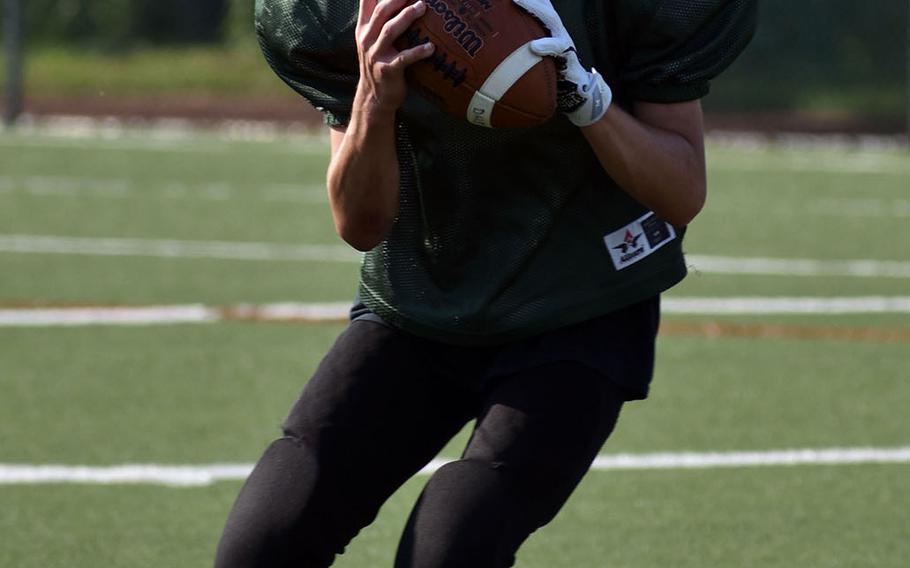 Tenth in a series of looks at high school football camps around the Pacific.
CAMP WALKER, South Korea – It's like a trip back to the future, Daegu football coach Blake Sims says.
After spending the 2017 season with an experienced signal-caller in Michael Martinez, the Warriors have returned to where they were in 2016, playing five games before settling on Martinez.
"He was the heart of the team, a good leader," Sims said of Martinez, who led the Warriors to a 4-3 record and the fifth straight winning campaign for a school that holds a Far East Division II-record five titles.
But now the Warriors are back at square one, with no fewer than four candidates vying for the top triggerman's job in Sims' multiple offense that features equal parts I, wishbone and spread formations.
And as varied as the offense looks, so do the prospective quarterbacks. They range from the teeny-tiny in junior Michael Bobadilla to the mid-sized in senior captains Ethan Rodriguez and Sam Murphy, to the outsized in senior Elijah Bembischew, a baseball pitcher with a strong arm.
"I always wanted to do football," said Bembischew, a 6-foot-5, 240-pounder who's out for football for the first time.
Sims says Murphy under center is "possible," given his "senior leadership," while Rodriguez, a transfer from Stuttgart, Germany, is "stepping up as one of the leaders of the team."
Like most of the Division II teams in the Pacific, the Warriors' roster is short on numbers, though the line does possess some bulk. Still, Sims says he sees positives in the smaller amount of players, since they're on equal footing with other teams.
"Across the board, everybody's thin," Sims said. "That makes for an even playing field." And like other D-II programs, a good number of Warriors – half the roster, Sims says – are new to football.
"This is a good situation for a player who's never played before to step in," said Sims, in his third season as Daegu's head coach and athletics director.
That opportunity is not limited to boys players. Donna Smith, a junior transfer from Newport News, Va., with a lacrosse background, is lining up in the defensive interior and also competing for the kicker's job.
"I always loved football when I was a kid," Smith said, adding that she likes contact sports in general, but when she reached middle-school age, "my mother was afraid I might get hurt. But when I came here, she let me play."
Smith would join a long legion of girls who have placekicked for the Warriors since the mid-2000s, joining Joanne Youngblood and Haley Bouler, who each ended up on university soccer scholarships.
At the beginning, Smith said her teammates "were reluctant to hit me, but now they're starting to treat me as one of them."
Daegu begins the season on the road Sept. 7 at Osan, then hosts 2016 D-II champion Perry on Sept. 15. Though they'll take on those teams with thin numbers, Sims feels that the future is bright.
"I've seen a lot of progress in the three weeks" the Warriors have been practicing. "They're eager to learn. They're working hard."