Prep roundup
Daegu, Humphreys girls will be Korea tourney favorites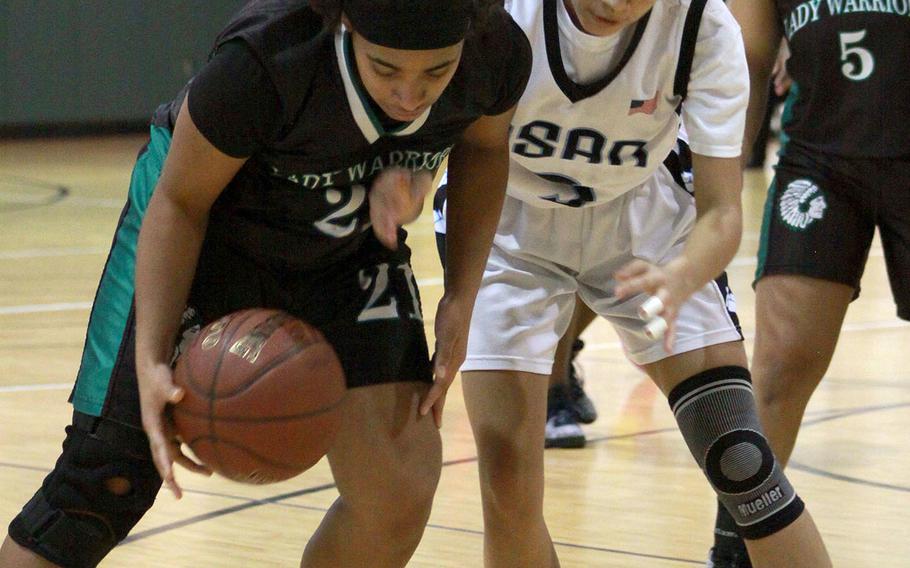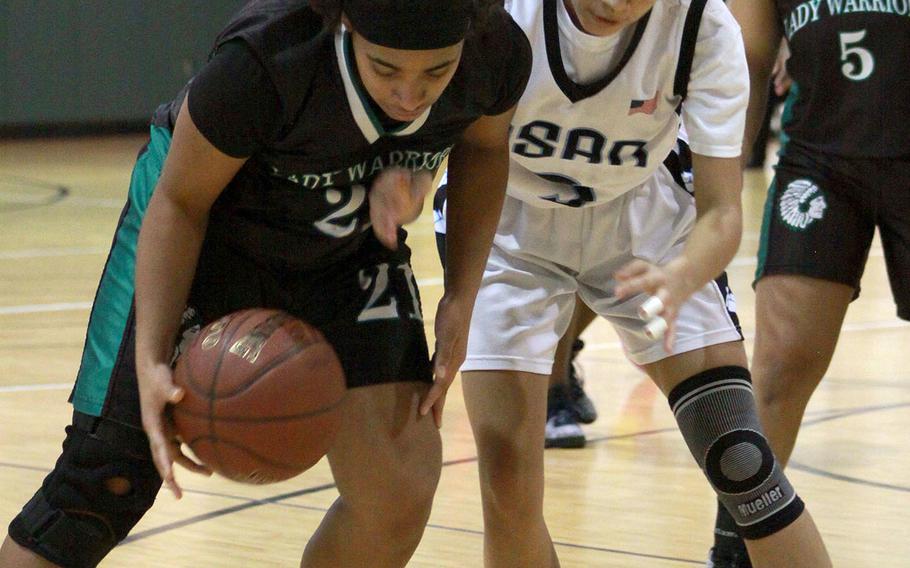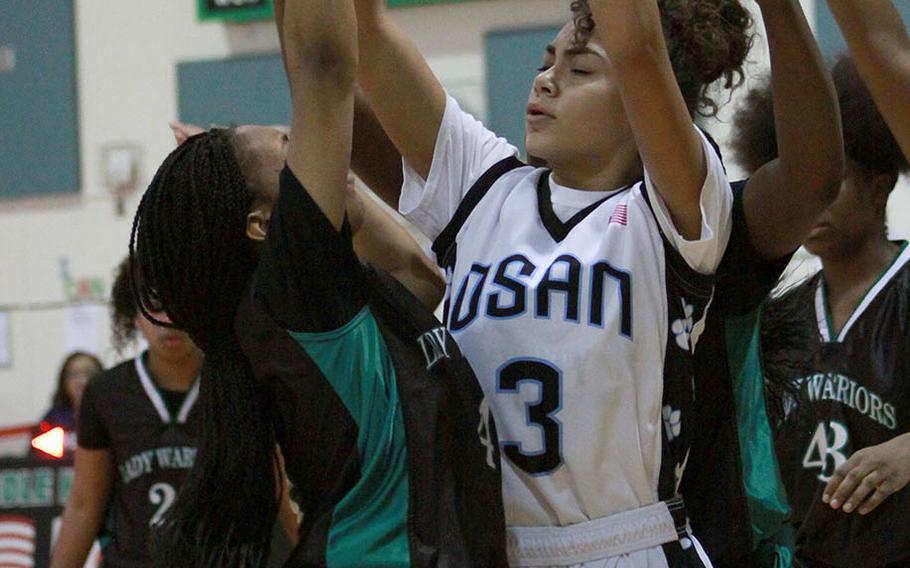 CAMP WALKER, South Korea – For the second straight year, the Daegu girls basketball team can call itself Korea Blue Division regular-season champion.
Bethani Newbold scored 27 points, Ariel Harvey chipped in with 10 and Jya Van had 11 rebounds and blocked 10 shots as the Warriors romped 62-38 on senior day Saturday at home against Osan.
Coupled with Humphreys' 45-8 home win against Yongsan, the Warriors and Blackhawks each finished 9-1 in the regular season.
But Daegu edged out Humphreys for the regular-season title based on point differential. The Warriors beat the Blackhawks 45-42 on Dec. 11 at home, then lost at Humphreys 38-37 on Jan. 11.
"We are just ready to compete for the Cup at Seoul Foreign," coach Jonathan Van said of the postseason Korea Cup Tournament, scheduled for Jan. 31-Feb. 1.
At Humphreys, Acacia May had 18 points, seven rebounds and five steals as the Blackhawks raced in front 37-4 at halftime and were never threatened by the Guardians.
Daegu will enter the Korea Cup tournament as the No. 1 seed. The Blackhawks, who beat the Warriors in last year's Korea Cup final at Humphreys, will be the No. 2 seed.
Humphreys' boys, meanwhile, sealed their third straight unbeaten Korea Blue regular season and the No. 1 seed in their Korea Cup tournament Jan. 31-Feb. 1 at Seoul International.
Collin Metcalf had 14 points, 25 rebounds and four blocks and Myles Johnson had 19 points as the Blackhawks routed Yongsan 56-32.
Humphreys finished the regular season 10-0 and has won 36 straight Korea Blue regular-season games.
Kubasaki boys enjoy breakout quarterKADENA AIR BASE, Okinawa – It took more than two seasons after sitting out 2016-17 with a damaged ankle, but Dylan Canlas finally enjoyed a breakout performance in a truly breakout quarter for Kubasaki's boys basketball team.
The senior guard played a pivotal role in the final 33 seconds, hitting a basket and four foul shots and making a crucial steal in the closing seconds to boost the Dragons to a 63-58 comeback win Saturday over Taipei American at Ryukyu Middle School gym.
"I've been waiting for a game like this," Canlas said. "We're the underdog, so we gotta show out. And we did."
The Dragons trailed the Tigers, in town for a four-game exchange with Okinawa's DODEA teams, by 16 points after three quarters, but outscored the Tigers 31-10 in the final frame, taking the lead for good on Canlas' driving layup 59-58 with 33 seconds left.
"Dylan had a fantastic game," coach Saleem Malik said after the Dragons leveled their record at 3-3. "I think the boys played great ball."
Kadena's boys played some bonus basketball, needing two overtimes to edge the Tigers 86-79. John Emery II's layup with 4:48 left in the second extra session put the Panthers ahead to stay 77-75. Blake Dearborn led Kadena with 23 points.
Kadena's and Kubasaki's girls teams had it rough, the Panthers falling 61-35 and the Dragons 50-27 to the Tigers.
The Taipei Exchange concludes Sunday with four games at Kadena High School gym.
St. Mary's tops last Japan regular season meetTOKYO – Reigning two-time Far East champion Eiji Kasahara won the 129-pound weight class, one of five St. Mary's wrestlers to claim weight titles, and the Titans won Saturday's Christian Academy Japan Invitational, outscoring Nile C. Kinnick 94-70.
Isaac Shane (101), Ikki Minamikawa (115), Hikaru Shimada (141) and Warren Koslow (158) also won weight classes as the Titans won the last Japan regular-season meet before next Saturday's Kinnick Invitational "Beast of the Far East" tournament.
St. Mary's then hosts the Kanto Plain finals on Feb. 1, with the Far East meet to follow Feb. 13-15 at Osan Air Base.