Far East D-II football
Cougars complete stunning turnaround by downing Zama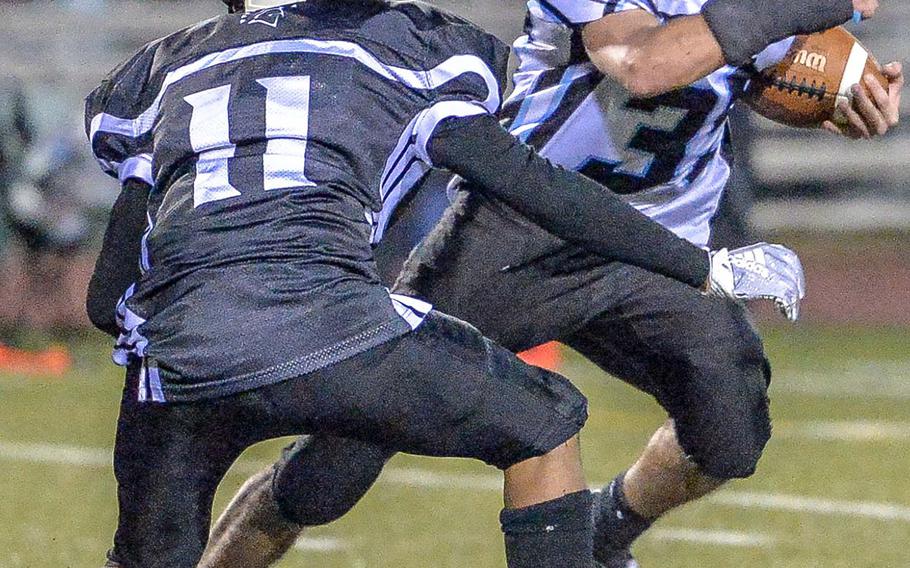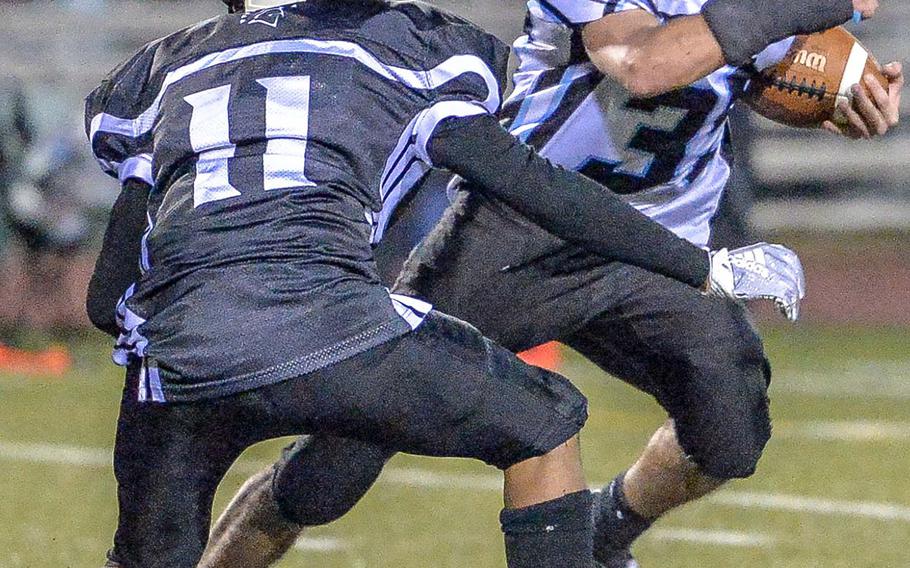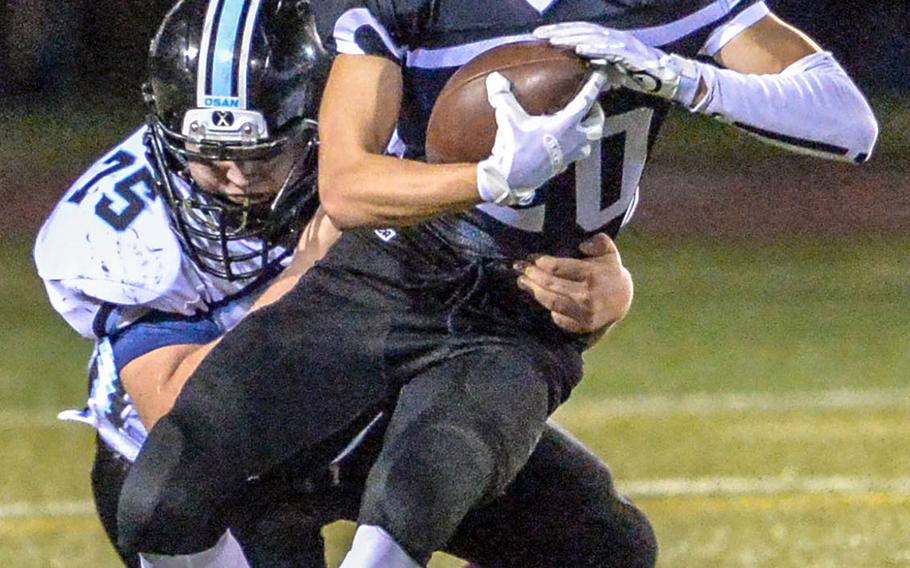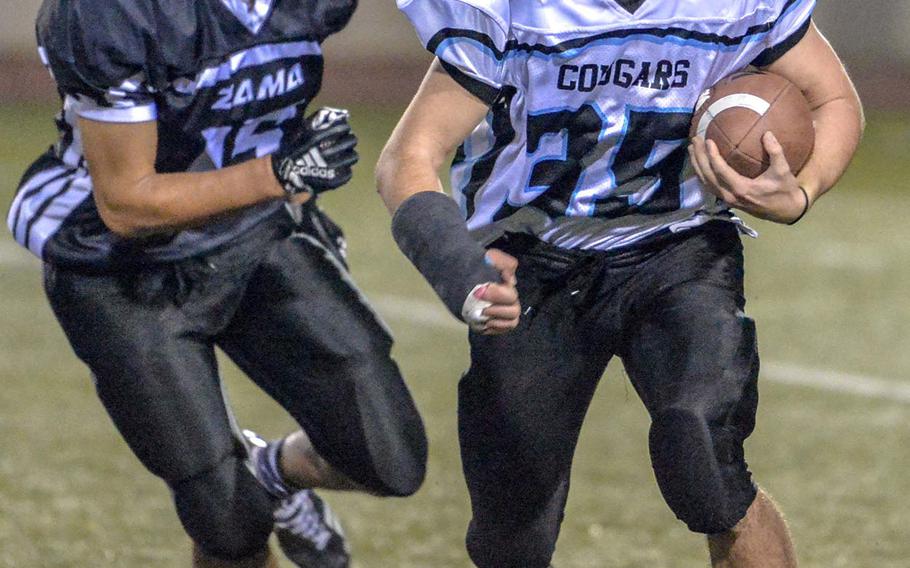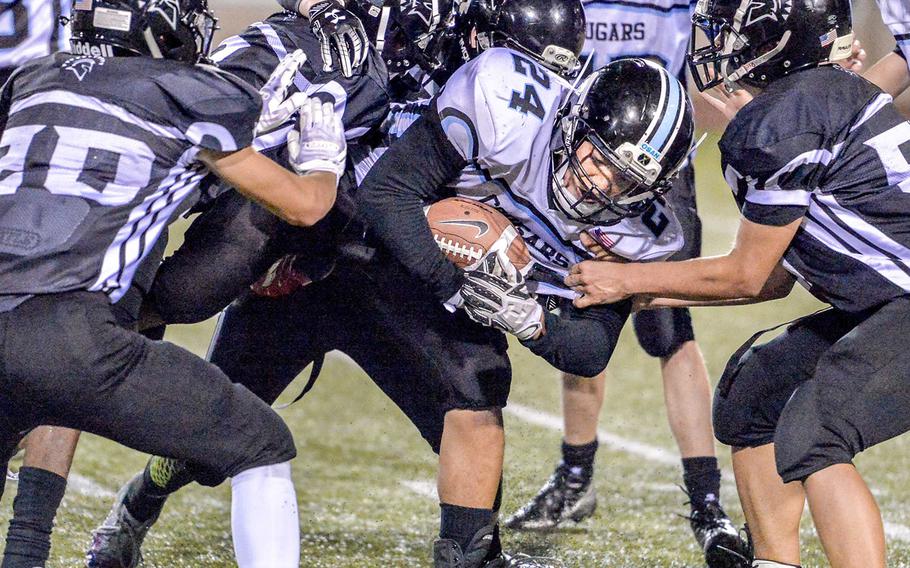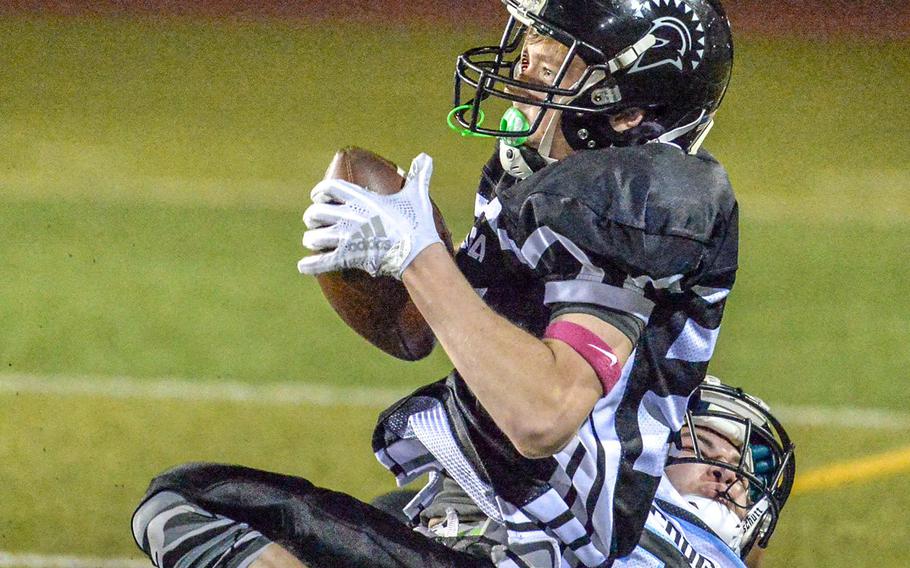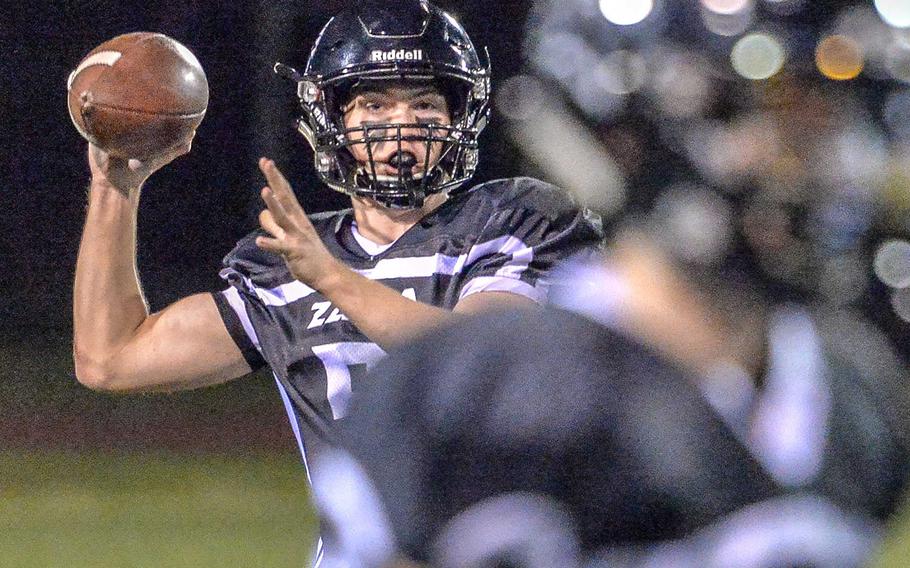 CAMP ZAMA, Japan – Osan's football program has come a long way in two years.
Jaden Wright rushed for two touchdowns, Gregory Lunn recovered a fumble and returned it for a touchdown and Joey Betts was perfect on three extra-point kicks and a 24-yard field goal as the Cougars outlasted host Zama 24-20 on Saturday for their first Far East D-II title since 2005.
"Our kids believed, and there's magic in believing," said coach Jerome Learman, who transferred from Michigan to Osan before the season.
Noting that Zama had advantages in size, speed and experience, and that Osan (4-1) had just one healthy receiver, "we just executed our game plan, kept it on the ground," Learman said.
"Three yards, three yards, three yards. Our offensive line played their butts off and our defense was lights out. We somehow made enough plays on defense. And our special teams came up big. All phases of the game, we all contributed."
This was Osan's first championship since the inception of the Far East playoff system 13 years ago, when the Cougars beat Robert D. Edgren 16-14. Osan also played in and lost the 2006 and 2008 Far East D-II finals.
The program fell on hard times in 2015, when the Cougars were forced to suspend play due to a lack of healthy players. Osan didn't field a team in 2016 and played a non-varsity schedule in 2017 before returning to varsity football this season.
Zama finished the season 4-4 and suffered its first loss to a Division II team. This was the Trojans' first appearance in the D-II final since 2012, when Zama won the second of its D-II titles in four years.
"We had a couple of mixups" on special teams that helped set up Osan for points and good field position, Trojans coach Scott Bolin said. "We settled down, but we didn't click as soon as we needed to. We fell a little short."
Nick Canada threw a touchdown pass to Caen Hammond and ran for a score, while Luke Singer rushed for a TD to account for Zama's points.
"We didn't execute as well as we could have" early in the game, Bolin said. "Execution issues early put us in a hole we couldn't get out of."