Far East - Day 1
Buzzer beaters: Kubasaki wins one, Yokota loses one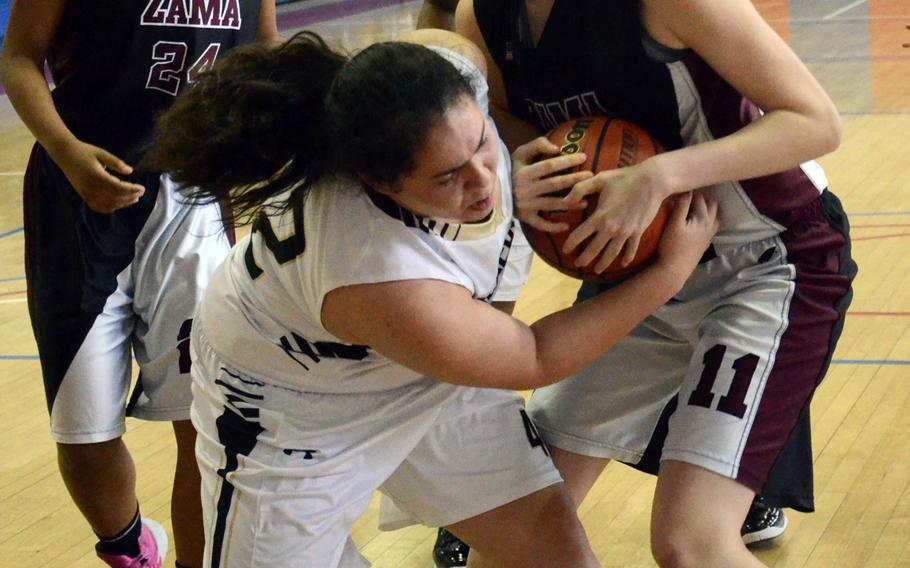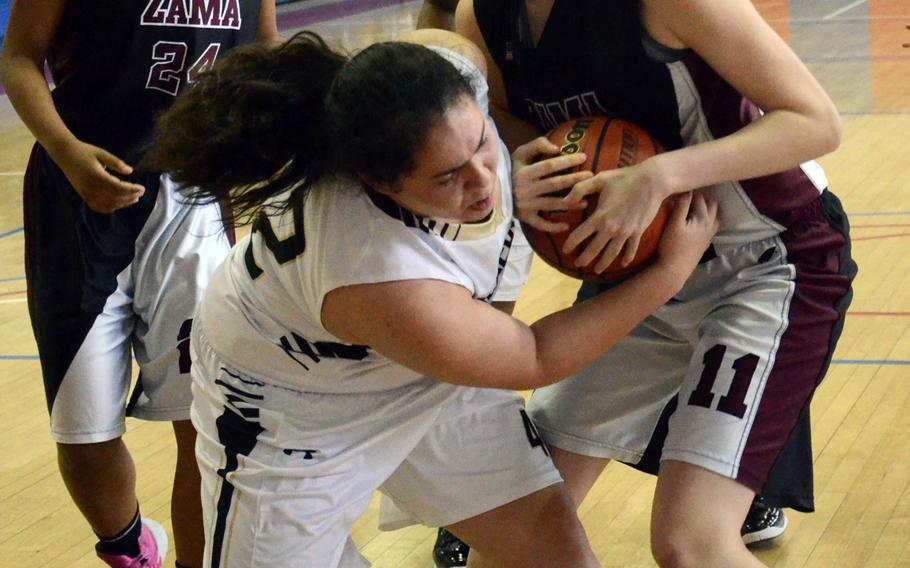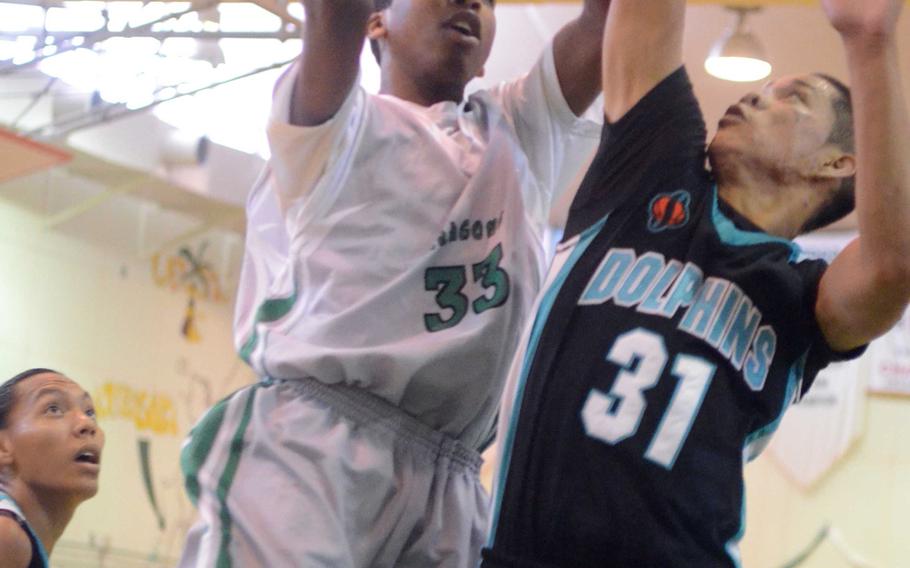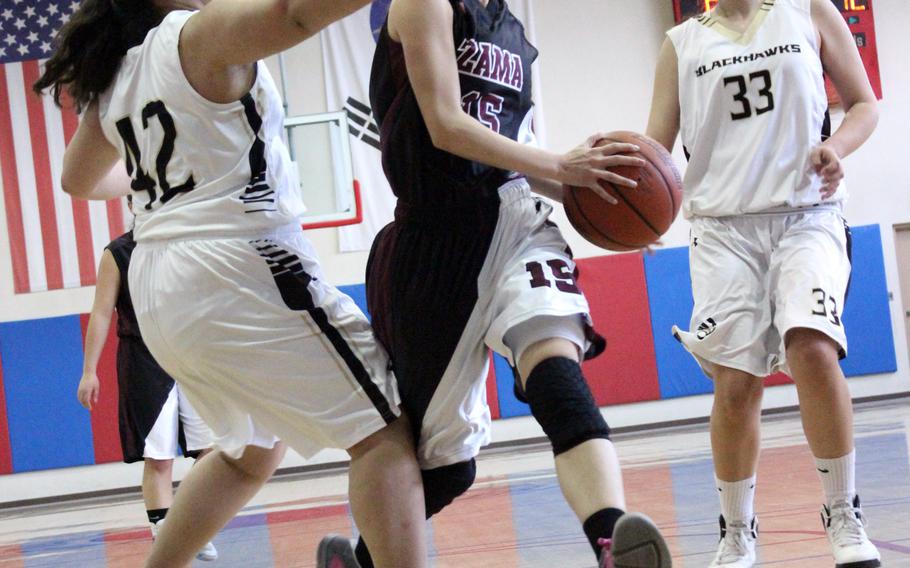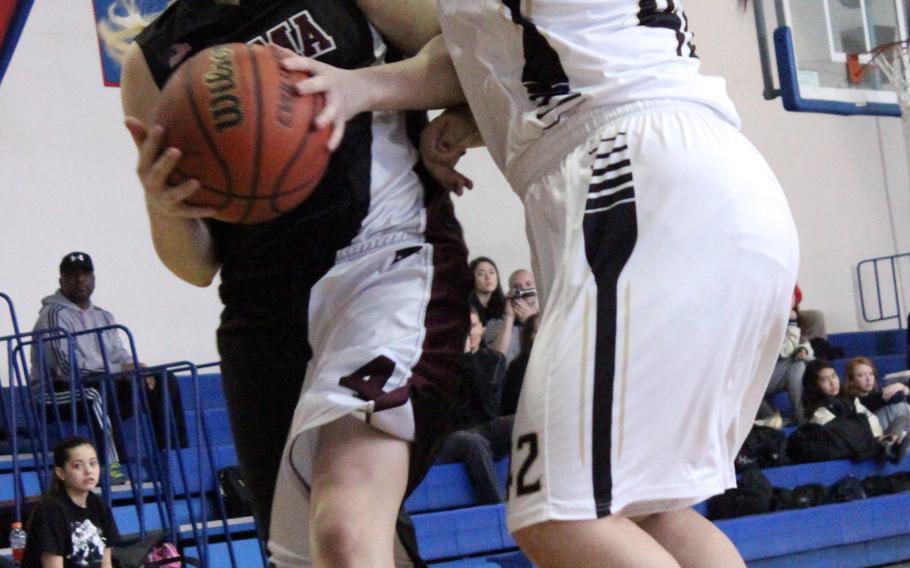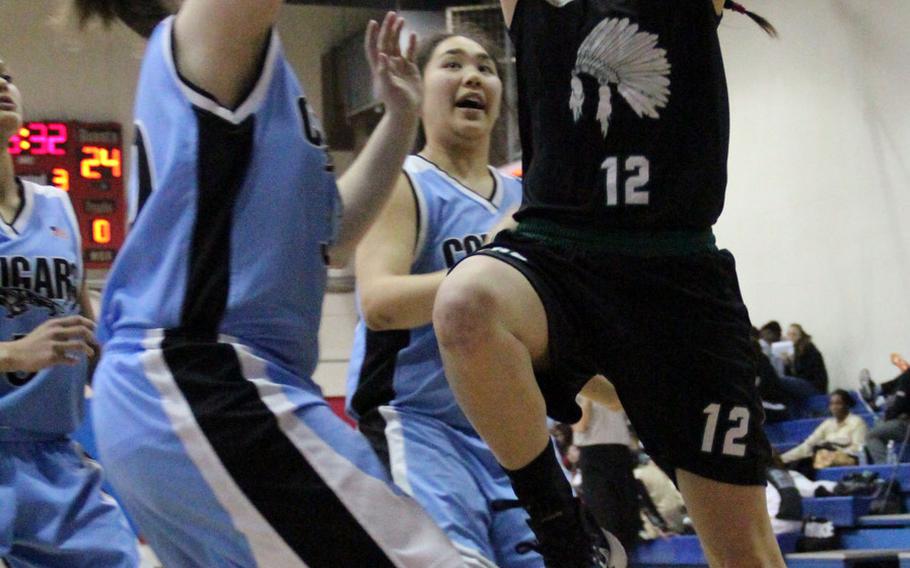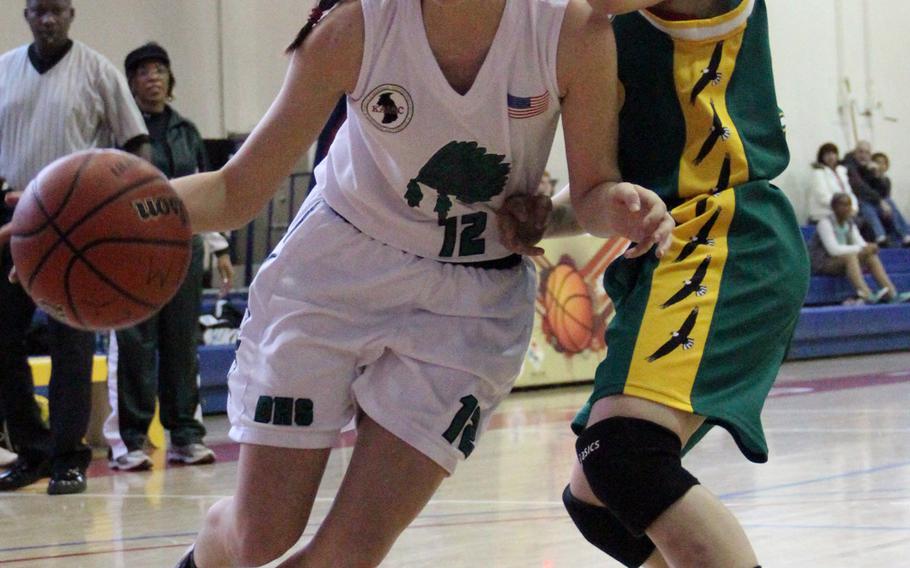 It was the best and the worst of times for Kubasaki and Yokota as the Far East High School Girls Division I Basketball tournament began Monday at Camp Zama's Yano Fitness Center.
They began play back to back on Yano's Court B with a pair of last-second finishes, the Dragons pulling out a 54-53 victory over Notre Dame of Guam and the Panthers losing an overtime buzzer beater 45-44 against Seisen International of Tokyo.
"One of those things," Kubasaki coach Robert Driggs said in his first game at Far East in eight years since he returned to coaching.
Dragons center Alyah Johnson was at the foul line for a one-and-one. She missed the front end and the ball went out of bounds.
But as the Royals tried to inbound, Kubasaki's Kourtney Mitchell stole the ball and drove for the game-winning layup with 3.9 seconds left.
"Up 10 and then bing, bang, bong, we were behind and we didn't think we could stop it," Driggs said of playing against Guam's No. 2 team. "Then, 3.9 happened. For us, it's a good start."
Such was not the case for Yokota, which despite playing what coach Tim Pujol called the team's best game of the season, still came up short. "Talk about a heartbreak," Pujol said.
The Phoenix were inbounding along the sideline upcourt with three seconds left. Senior guard Lisa Kwak took the inbound pass, drove to the wing and banked home the shot at the buzzer.
Still, Pujol said he was happy with the Panthers' performance, especially after Yokota had lost at home to Seisen 41-23 last Tuesday in the Panthers' regular-season home finale.
"The girls executed the game plan to perfection," Pujol said. "Since Tuesday, we were focused on getting ready for this game. The girls knew the things they had to do to win and they did them. Just that Seisen hit a buzzer beater."
Elsewhere ...The boys D-I also featured a thriller, though not as dramatic. Dominique Conley's three-point goal with less than 30 seconds left capped a Seoul American rally from a 14-point third-quarter deficit for a 69-68 win over Guam at Okinawa's Kubasaki High School.
Far East basketball tournaments also began Monday in two other locations, girls Division II at Daegu and boys Division II at Matthew C. Perry.
Pool play continues in the boys D-II through Tuesday and the boys and girls D-Is through Tuesday afternoon with the playoffs starting Tuesday evening. Girls D-II playoffs begin Tuesday morning.
Earning top seeds into those playoffs were Daegu and International School of the Sacred Heart, which won respective pools with 3-0 records.
Bad weather in mainland Japan continued to play havoc with Far East winter sports tournaments.
Zama's boys basketball team was snowbound and forced to stay at Camp Fuji, arriving for the tournament at mid-morning Monday. They were scheduled to play four games on Monday; two were backloaded to the evening. Exhausted, the Trojans forfeited their last game after losing their first three by wide margins.
And organizers had to flip a couple of games in the girls D-I tournament when heavy traffic, caused by the fallout from last weekend's major snowstorm, made a team bus late to the gym.