Prep roundup
Blackhawks pull together for key win over Daegu
by
Dave Ornauer
January 11, 2020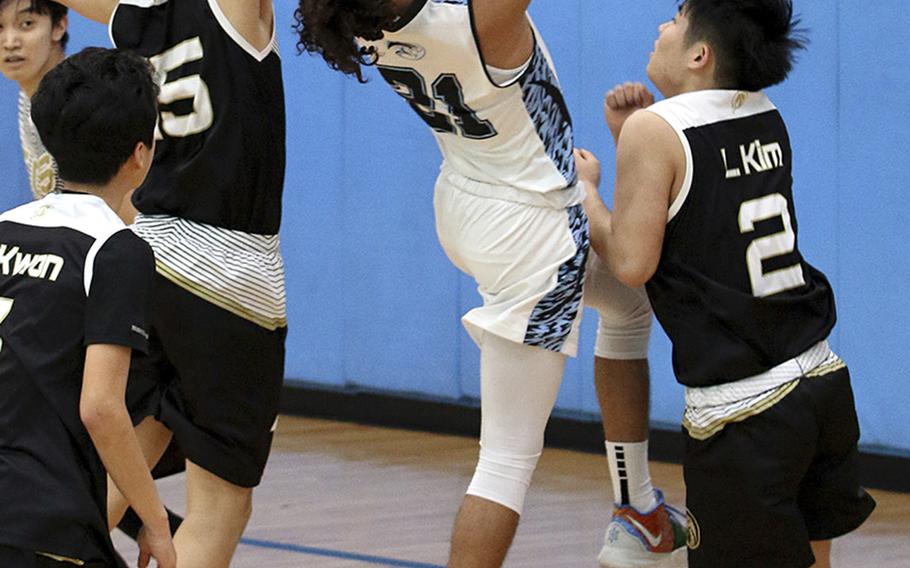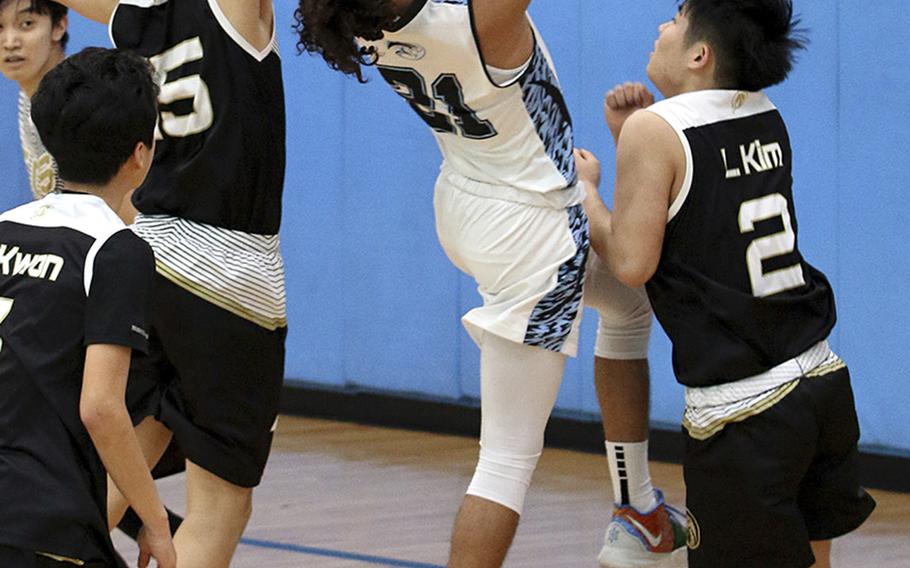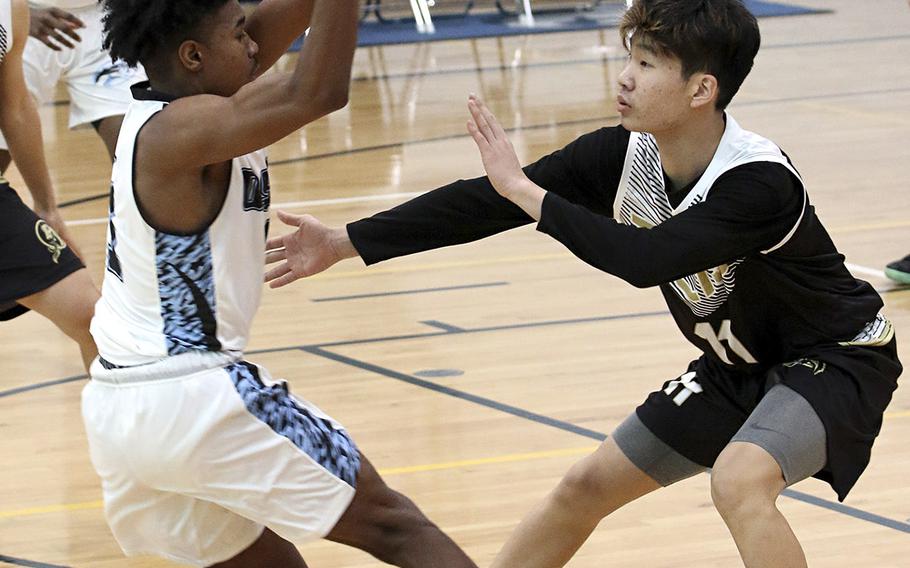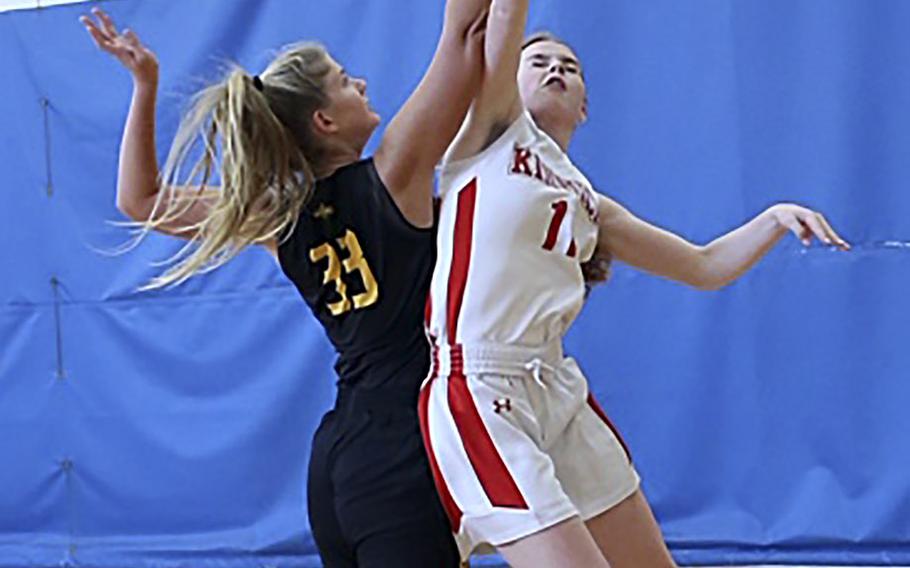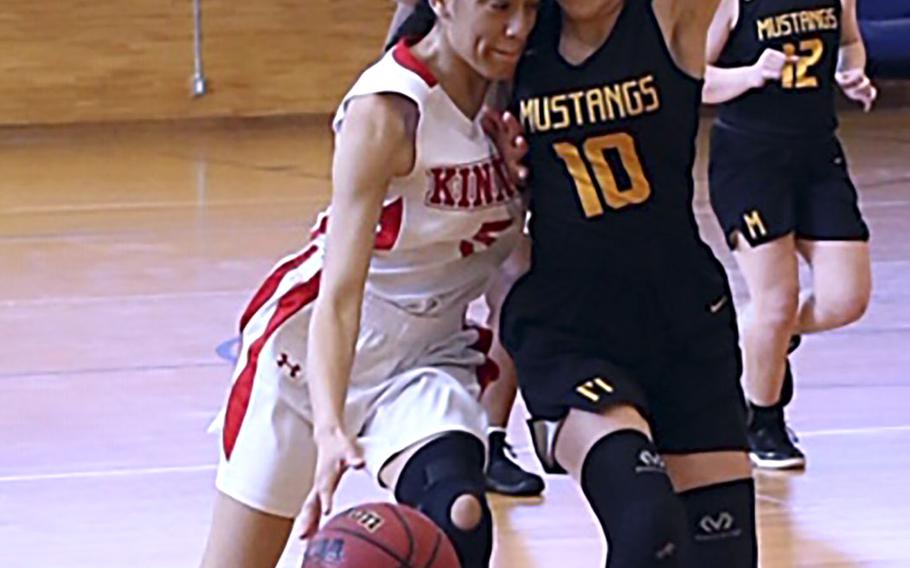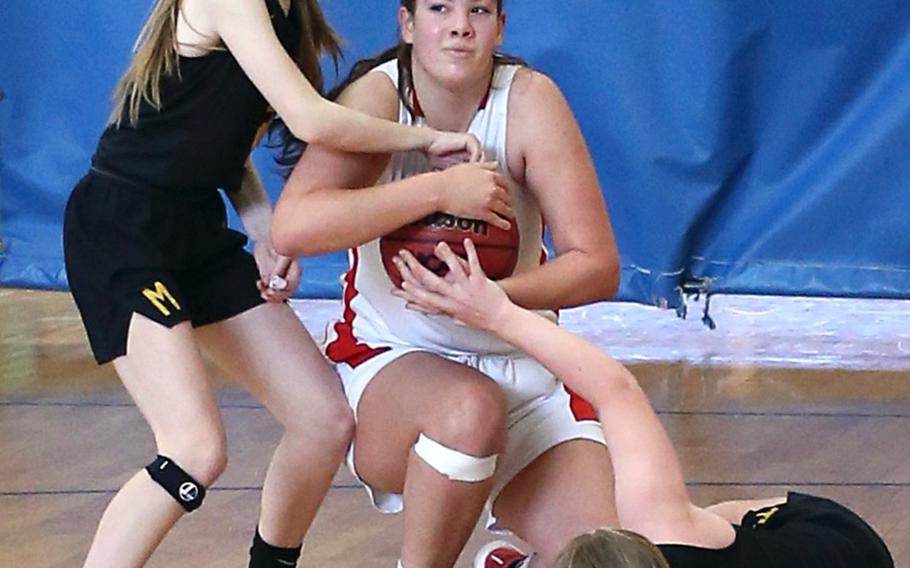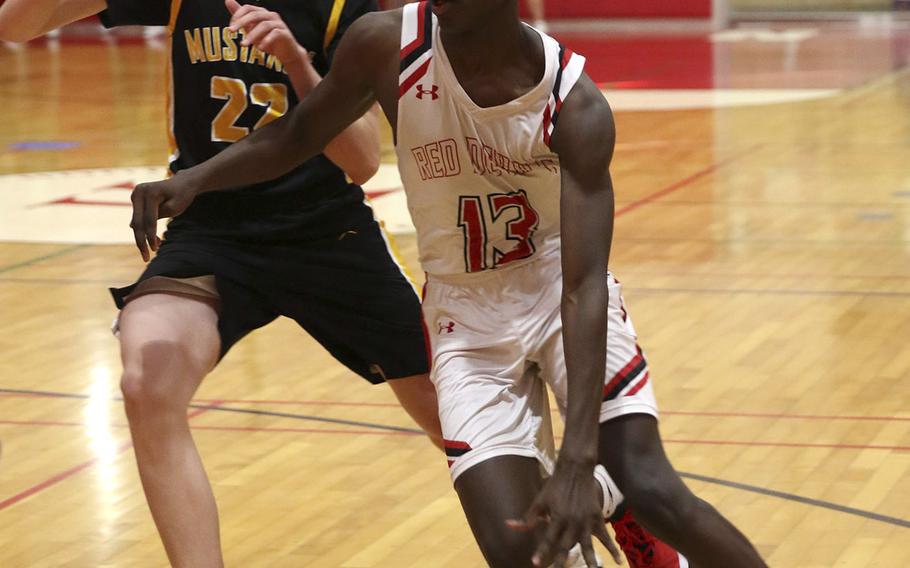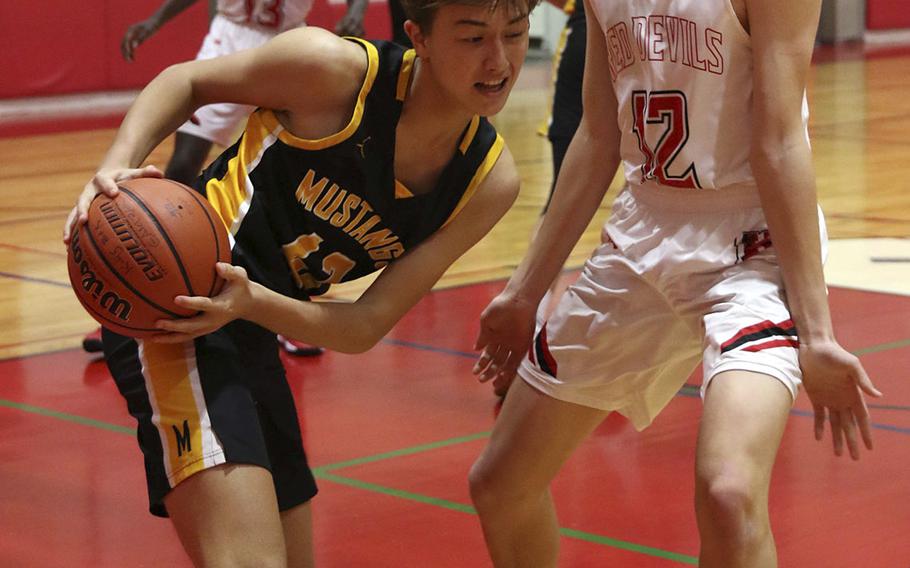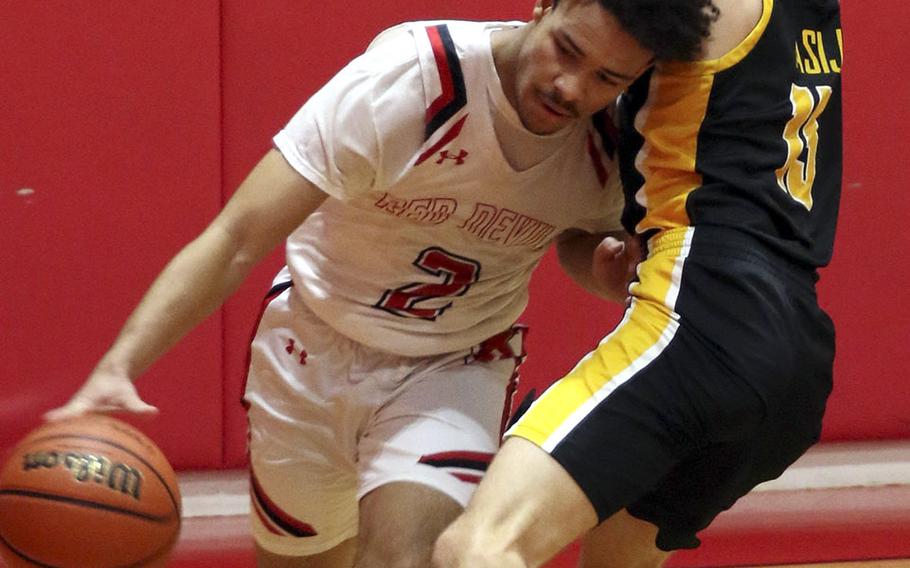 CAMP HUMPHREYS, South Korea – The Humphreys' girls basketball team didn't have a lot of practice time between Christmas break and Saturday's crucial first-place battle with Daegu.
Worse, illness and injury left Humphreys with just seven players by game's end.
Still, Jaylynn Knight and the Blackhawks proved to be up for the challenge.
Knight scored 15 points and Humphreys took charge in the third quarter before holding off the Warriors for a 38-37 triumph.
"It is what it is. I'm happy we pulled it out," coach Steve Boyd said after a victory that gave the Blackhawks (6-1) a half-game lead on the Warriors (5-1).
Jya Van led the Warriors with 12 points and guard Bethani Newbold had 11 points and five assists.
The schedule wasn't too kind to the Blackhawks following the holiday break, which began on Dec. 21 and ended Jan. 5. Two days after school resumed last Monday, Humphreys had a home date with Osan – the Blackhawks won 59-19 – as its major prep for Saturday's showdown.
"I knew it was going to be a tough week," Boyd said.
For the defending Korea Blue regular-season champion Warriors, it was their first regular-season defeat since a 44-40 home loss to Yongsan on Jan. 20, 2018.
Daegu went 12-0 last regular season before losing in the Korea Cup Tournament final 62-53 last Feb. 2 on the Blackhawks' home court.
Humphreys lost at Daegu 45-42 on Dec. 13 in their first meeting of the current regular season.
"It's always tough to win in Daegu," Boyd said. "That's the way it's always been. Bethani's such a tough kid. She puts that team on her shoulders and carries them."
The next meeting between the two teams could come in the Korea Cup Tournament, scheduled for Jan. 31-Feb. 1 at Seoul Foreign School.
Freshman boosts Cougars boys to first winOSAN AIR BASE, South Korea – Robert Penry had been waiting for weeks for Bryson Goldsmith to get healthy enough from an injury suffered in football, so he could play a full game for Osan.
The freshman guard proved to be just the spark the Cougars needed, scoring 24 points as Osan won its first game of the season in six tries, routing Taejon Christian 67-45. The win came two days after the Cougars lost at league-leading Humphreys 70-45.
"He's (Goldsmith) the best basketball talent who's come through the school since I've been here," said Penry, who's in his third year at Osan.
Osan's Williams, Daegu's Lyons are contendersCAMP WALKER, South Korea – Osan's Toy Williams scored his second victory of the season over Charles Lyons of Daegu at 141 pounds in the third Korea wrestling quad-meet of the season.
But it was one of those back-and-forth struggles between two skilled mat veterans who may have stamped themselves as contenders for the 141-pound Far East tournament title next month.
"We're both prepared to go far in the Far East championships," Williams said after he pinned Lyons in 2 minutes, 59 seconds in a see-saw bout that saw three lead changes. Williams scored two four-point throws before securing Lyons with a head-and-arm hold for the pin.
"He's been wrestling for a long time; he's more skilled and he has strength," Williams said of Lyons. "I'm in the gym and I'm watching film constantly. Since the start of the school year, I've been preparing hard, because I don't want to lose this year."
Lyons equally praised Williams for his abilities. "Toy is muscular. His build is good for his weight class," Lyons said. "He has good technique, while I'm pretty fast for my weight class."
Aside from Williams and Lyons at 141, Osan coach Andrew Grant said the Cougars might have another sleeper, at heavyweight, in Myles Bradley.
He has to go through two-time defending champion Marshall China of Matthew C. Perry, but Bradley is familiar with China from football, Grant said. China and the Samurai beat the Cougars 16-14 on Oct. 18, giving Perry a berth in the Far East Division II football final.
"He's the other possible Cinderella story," Grant said of Bradley. "A football grudge match come to life."
China, Samurai gain clean sweepMARINE CORPS AIR STATION IWAKUNI, Japan – While Bradley swept his two bouts at Daegu, China won his two bouts against Zama heavyweights and Perry scored a sweep of its three dual meets Saturday in a home tri-meet.
The Samurai beat the Trojans 42-16 and 31-25, and also scored a 60-0 triumph over E.J. King, which made its season debut.
"Not bad. Got a resilient team," said Samurai coach Chris Munsell of his team's performance coming off the Christmas break.
ASIJ matmen prevail at YokotaMeanwhile, at Yokota, American School In Japan won four weight classes, including last year's Far East tournament Outstanding Wrestler Rin Zoot at 148 pounds, to win the Yokota Invitational.
"Pretty good start to 2020 for us," Mustangs coach Adam Carlson said. Nile C. Kinnick was second and St. Mary's third.
Kadena claims regular-season hoops titlesCAMP FOSTER, Okinawa – Kadena's boys won their fourth straight Okinawa regular-season title over Kubasaki while the Panthers girls claimed their 17th straight district title over the Dragons with their latest victories Friday at Kubasaki.
Blake Dearborn led three players in double figures with 23 points as the Panthers boys routed the Dragons 65-31. Kyleigh Wright nearly had a triple double with 16 points, 12 boards and seven steals in Kadena's 48-21 romp over Kubasaki.
ornauer.dave@stripes.com Twitter @daveornauer