Better numbers might mean better results for Eagles
by
Dave Ornauer
August 23, 2017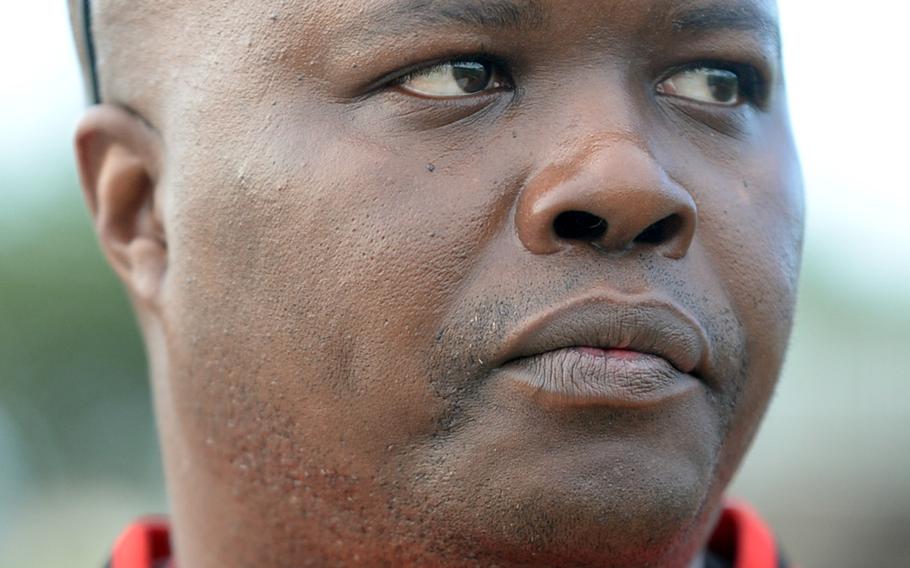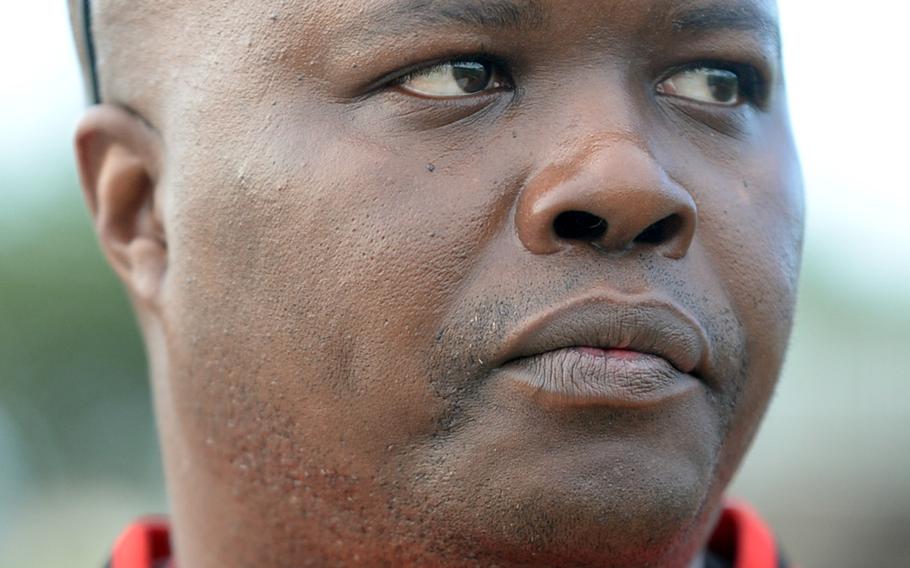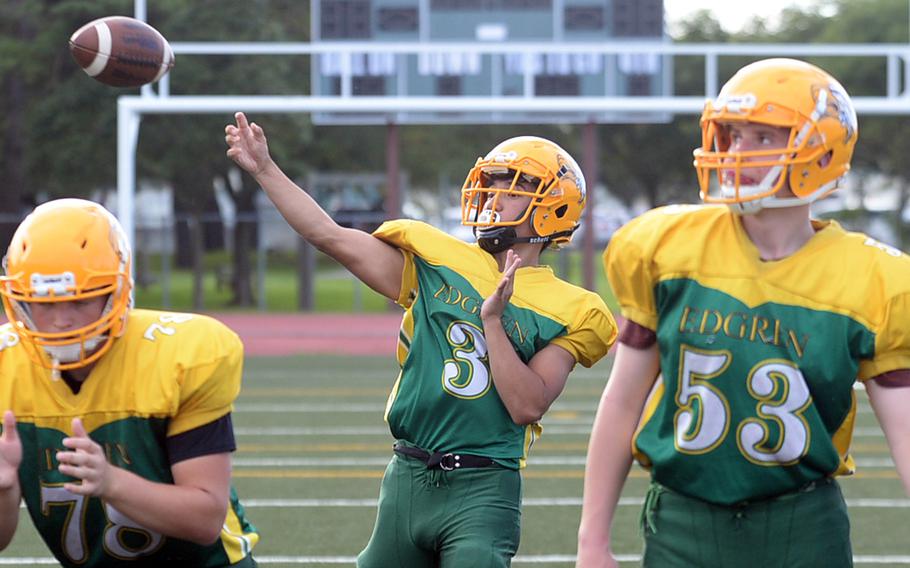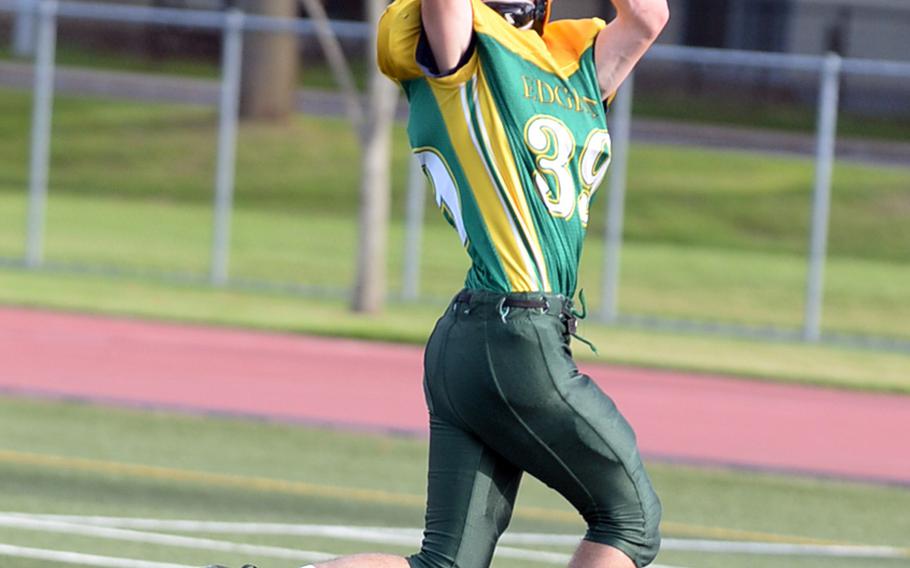 Sixth in a series of DODEA-Pacific high school football previews.
MISAWA AIR BASE, Japan – With nearly twice as many bodies as the team had last year, plus the introduction of the pistol offense, Robert D. Edgren football players and coaches say the pieces are in place for the sort of season they'd hoped for a year ago.
That year could not have gotten much worse. The Eagles went 0-7, had to forfeit the last 2½ quarters of one game and all of the next one six days apart, simply due to a lack of players. They only began the season with 14, and there were doubts much of the way that Edgren could complete the season.
This season, two-a-days began with a much brighter outlook: 26 players came out for summer workouts, and fourth-year coach Jeremy Sanders says the Eagles are expecting a couple of more to join the team when school opens Monday.
"The key differences between last season and this season, the numbers, of course, but we have eight on the roster with more than three or four years of tackle football experience," Sanders said.
"That's a big plus. We can build around these guys and have them bring the younger guys up to speed with fundamentals and technique."
Whereas much of the summer work in 2016 centered on conditioning and fundamentals, "the process (was) a lot easier this year," Sanders said. "The second week was more about football mentality and playbook situations than conditioning. The number of bodies we have this year really helps."
Nine total players return from the 2016 season, all nine of them starters. Elijah Pugh, a senior, the team's biggest player in the line last season, lines up at middle linebacker and fullback; junior Raphael Lykins is the trigger man in the pistol and senior Matt Keating will line up at halfback and strong safety.
"I feel a bit more confident going into this season than last year," Keating said, having gotten to practice this summer against real players instead of "air bodies." That said, there is that segment of new players who are still "wet behind the ears" in terms of football experience, Sanders said.
But that's more about the vagaries of military life than football experience, he said. "Most military facilities don't do little-league or Pop Warner football (and) if you don't do tackle (at a young age), you don't have the basic knowledge" of the game, Sanders said.
"We're here molding kids at this level when they should be doing that at a lower level," he said. "It would be nice if we had that type of seasoning, so we could get to what's really supposed to happen in game situations."
And with size lacking in the interior, especially in the offensive front five, the Eagles will have to do "a lot more motion," stalk-blocking in the line and the quarterback rolling out more than in conventional offenses.
"But we're trying to install a system, instead of a whole playbook; it makes it more simplified," Sanders said. "We're giving the kids the tools … to help them make smart football decisions before we try to alter anything."
Hoping to progress week to week, the Eagles players and coaches say the future is bright. "If we keep putting in the drive … we'll be able to finish the season" and hopefully on a high note, Keating said.
Twitter: @ornauer_stripes