Prep roundup
Avalos breaks 13-minute mark in final regular season meet
---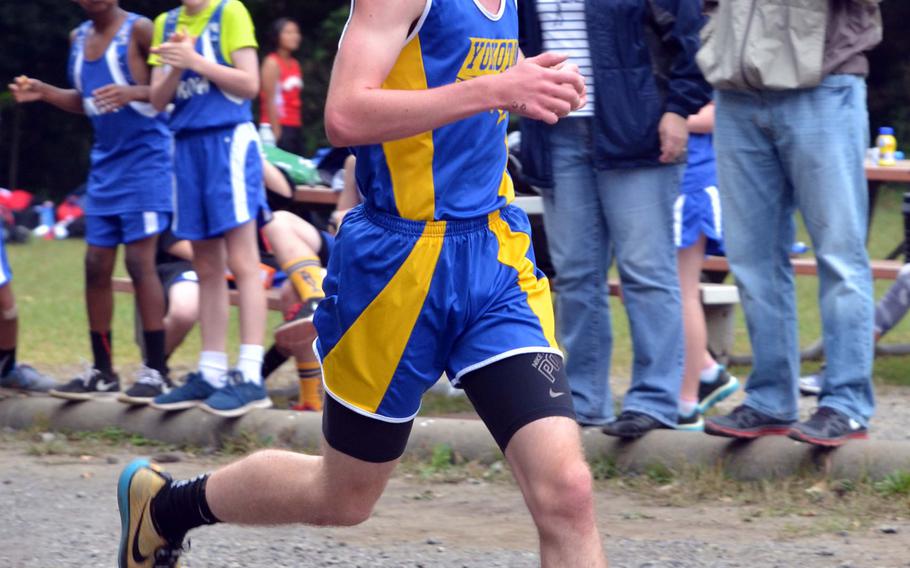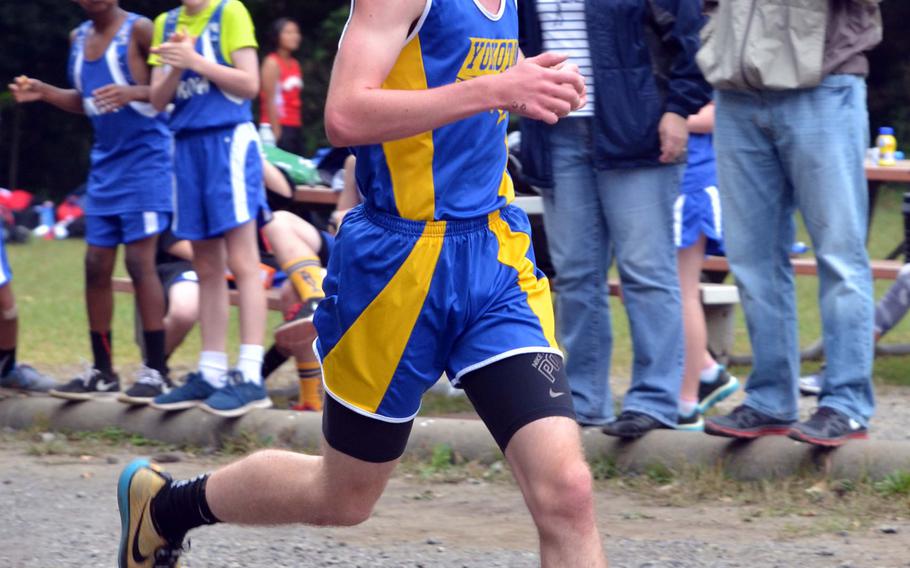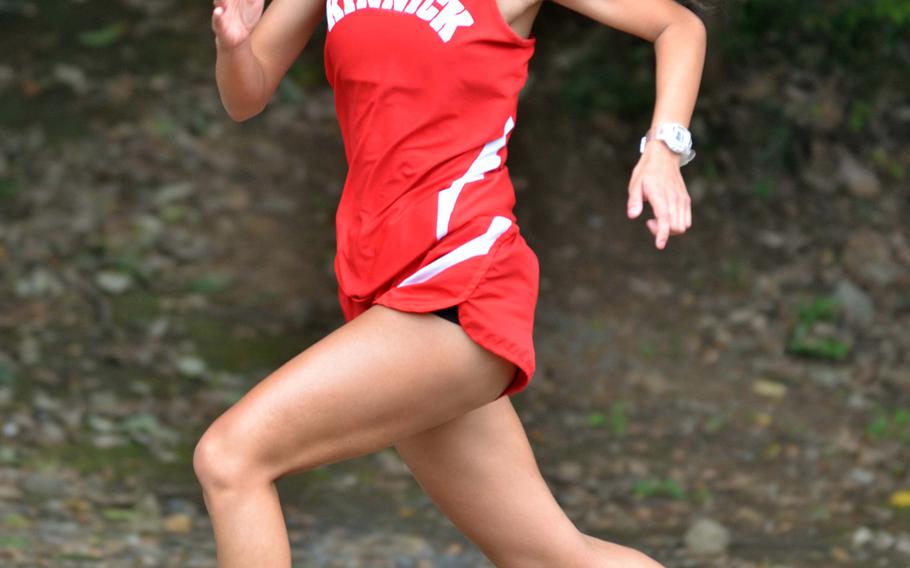 TOKYO – There's a new name on the list of high school girls runners who have conquered the Tama Hills Recreation Center's 2.1-mile cross-country course in under 13 minutes.
Arlene Avalos, a Nile C. Kinnick senior, won Saturday's Kanto Plain race in 12 minutes, 58.2 seconds. She beat her personal best set on Sept. 26 by 27.5 seconds and joined St. Maur's Anna Novick and Seisen's Brittani Shappell as the only Kanto runners to break 13 minutes.
"Awesome," said Red Devils coach Luke Voth of Avalos' performance. "That was her goal, to break 13."
"It feels really good," Avalos said, crediting her teammates with pushing her to beat 13.
Novick, who now coaches the Cougars, was the first to beat 13 minutes, clocking 12:58.6 on Oct. 13, 2007. Shappell, who now runs in Israel, holds the Kanto league record of 12:34.1 set in the league finals last Oct. 25.
Saturday's meet did not include the American School In Japan's Tatiana Riordan and Lisa Watanuki, whom Avalos considers her top rivals. ASIJ was off for the school's annual Japan Understanding and Motivational Project weekend.
"She was disappointed ASIJ wasn't there," Voth said.
Avalos said she was looking forward to their return in two weeks for the Kanto Plain league finals on Oct. 24, then to the 5-kilometer individual race in next month's Far East meet at Camp Fuji.
"I'm going to crush that course," Avalos said. "Especially with Tatiana and Lisa next to me, all three of us are going to do some special things."
Coming up 1.4 seconds short in his bid to break his own league record on the boys' 2.9-mile course was Daniel Galvin of Yokota. He said he got off to "too slow a start" in completing Saturday's run in 14:42.3. His league mark is 14:40.9, set on Sept. 27, 2014.
Galvin said he felt "kind of stiff" going out in the first mile, in which he ran 5:13, instead of the 5:03 he'd hoped for. "That killed me," Galvin said. "My stride didn't fell as open as it usually does."
It was Galvin's last time running Tama's upper course. The Kanto finals are slated for a course on the lower part of the recreation center in Tokyo's western suburbs.
"I wish the Kanto finals was up here," he said. "I know I can break the record."
---
---
---
---