Prep roundup
Another weekend, another track record falls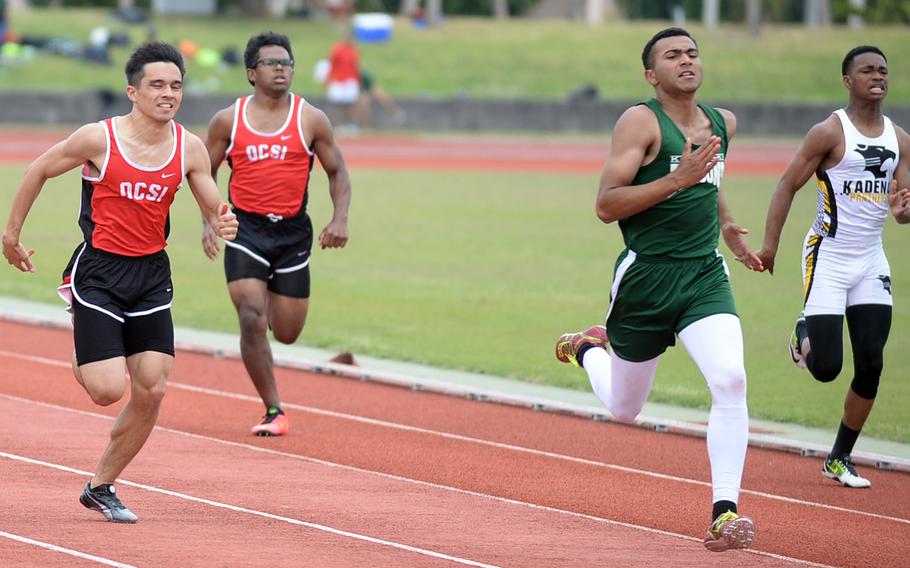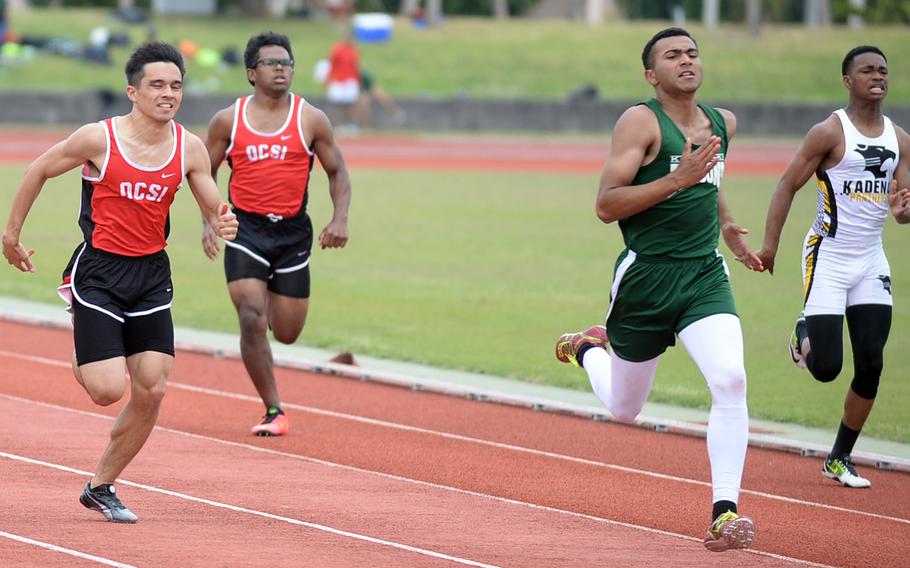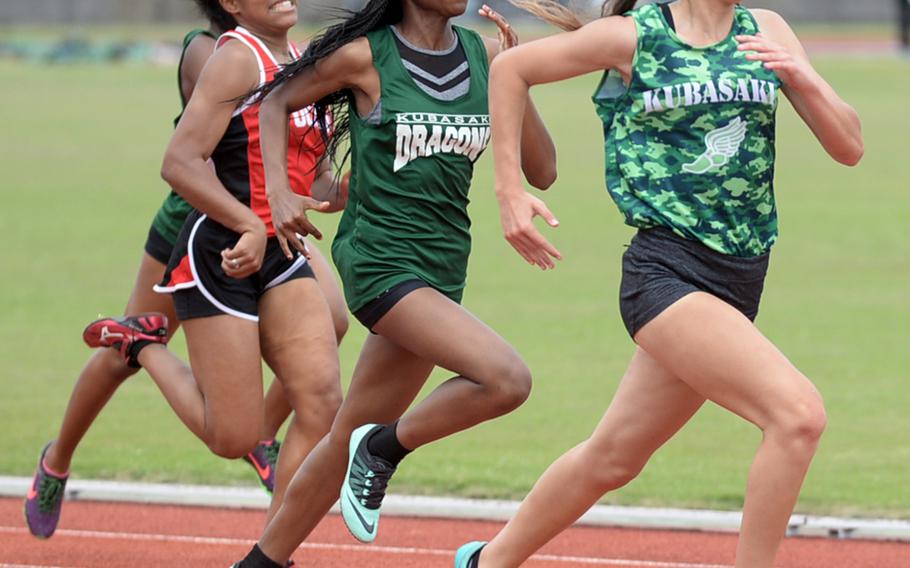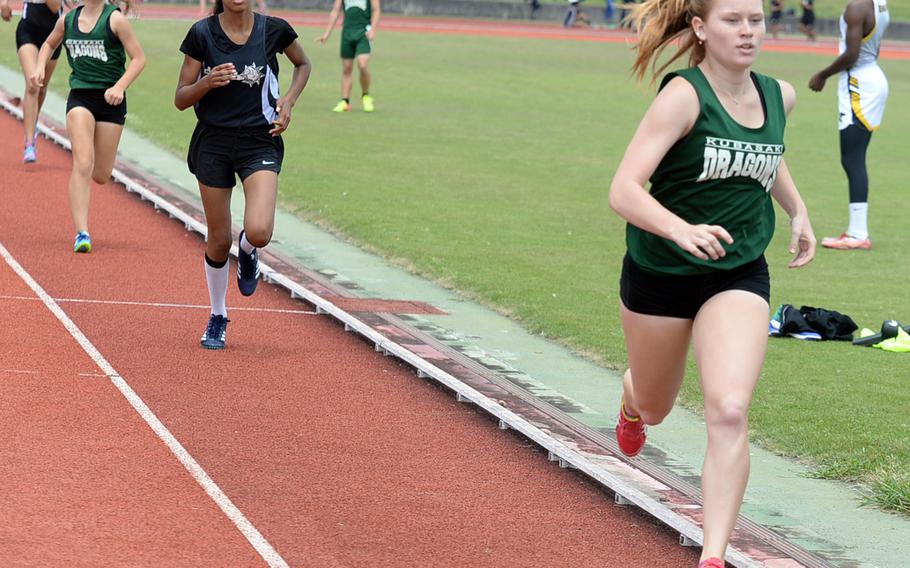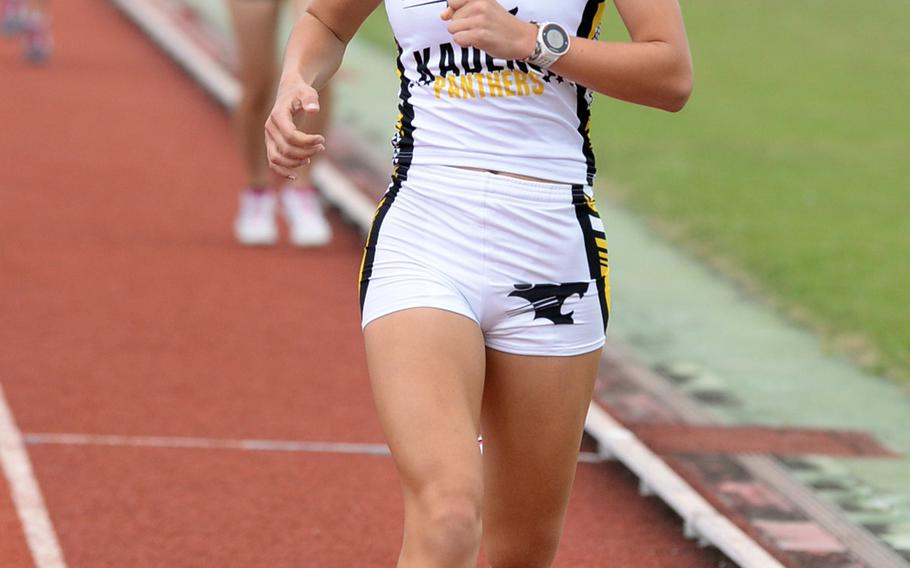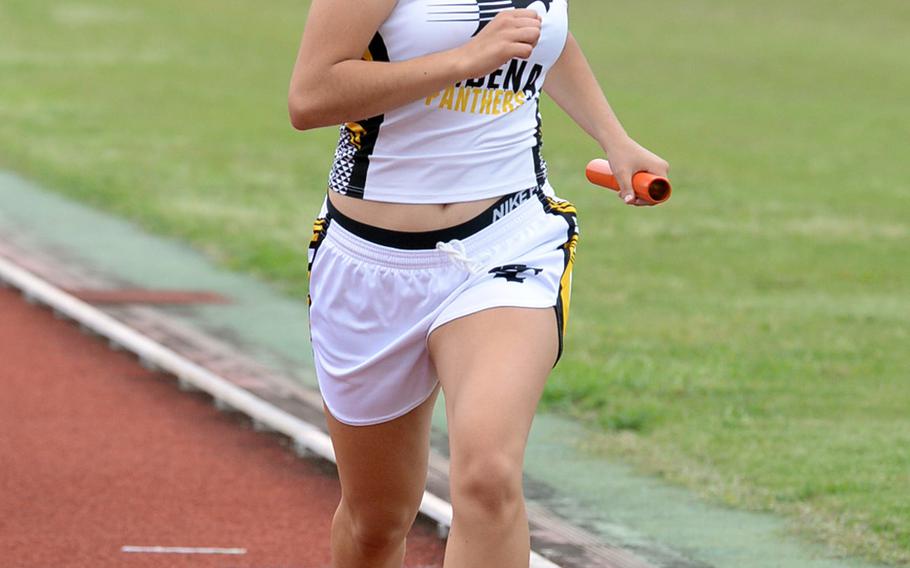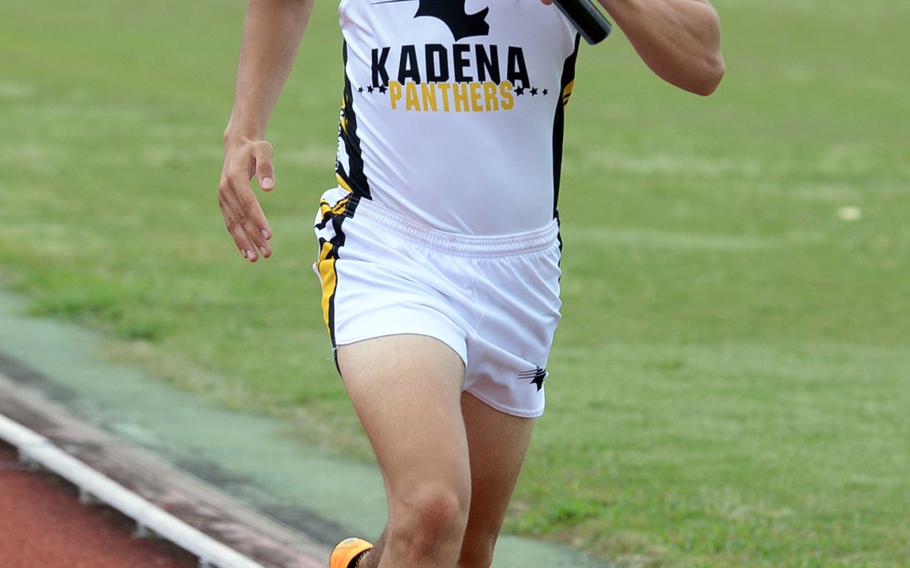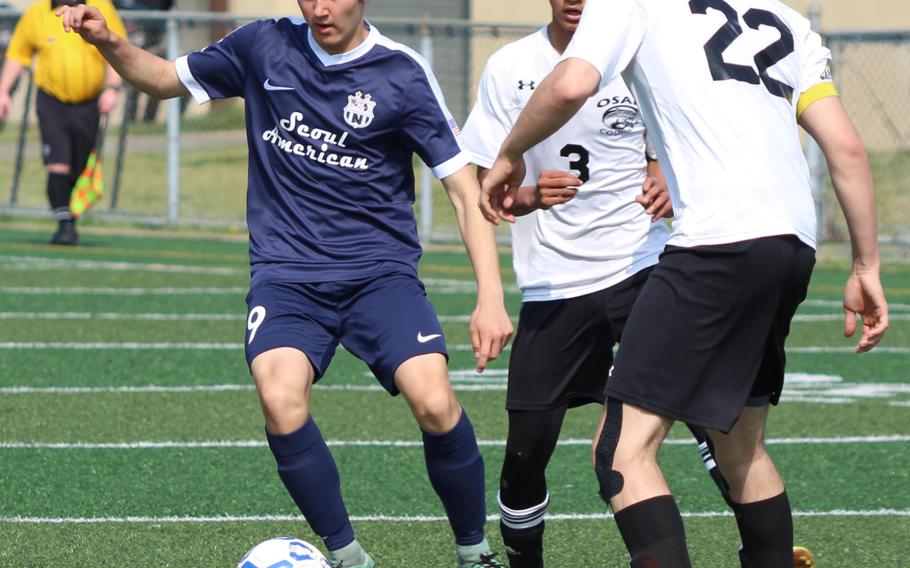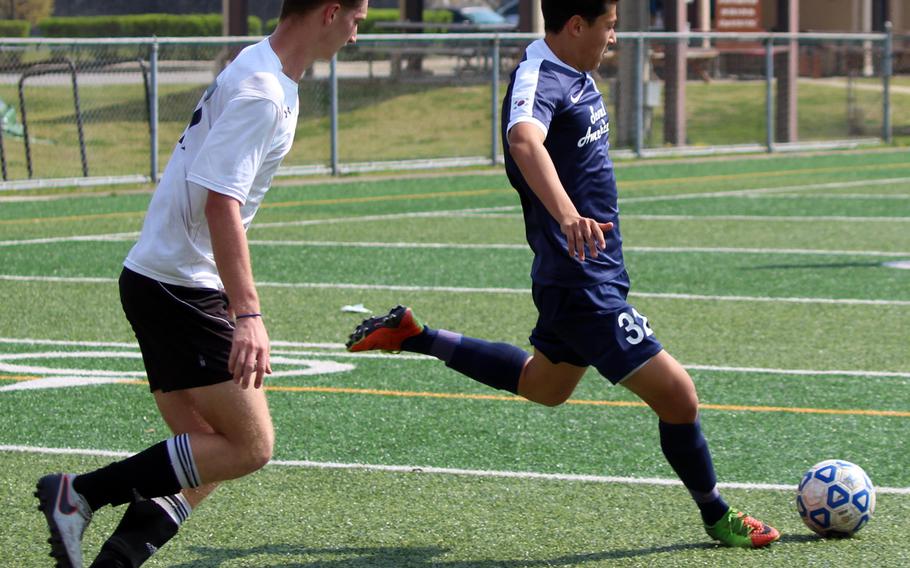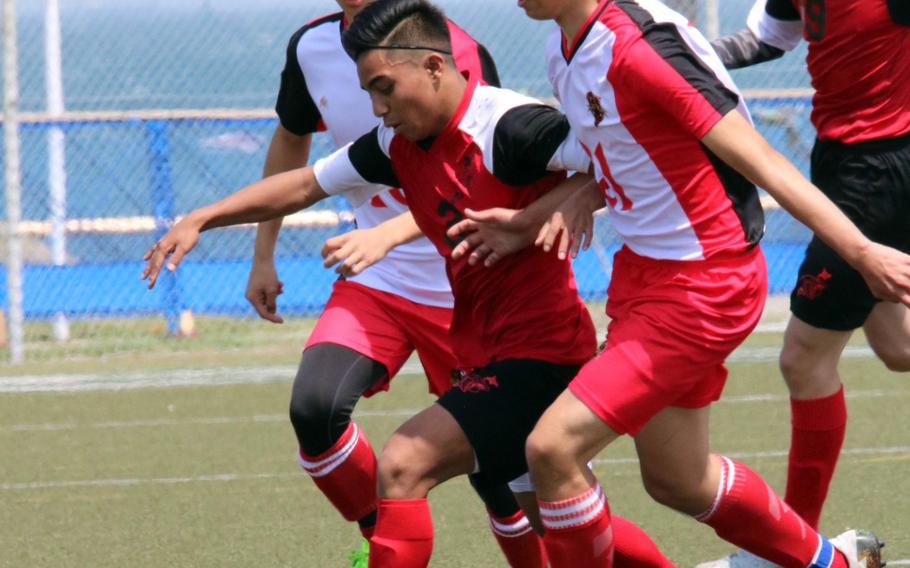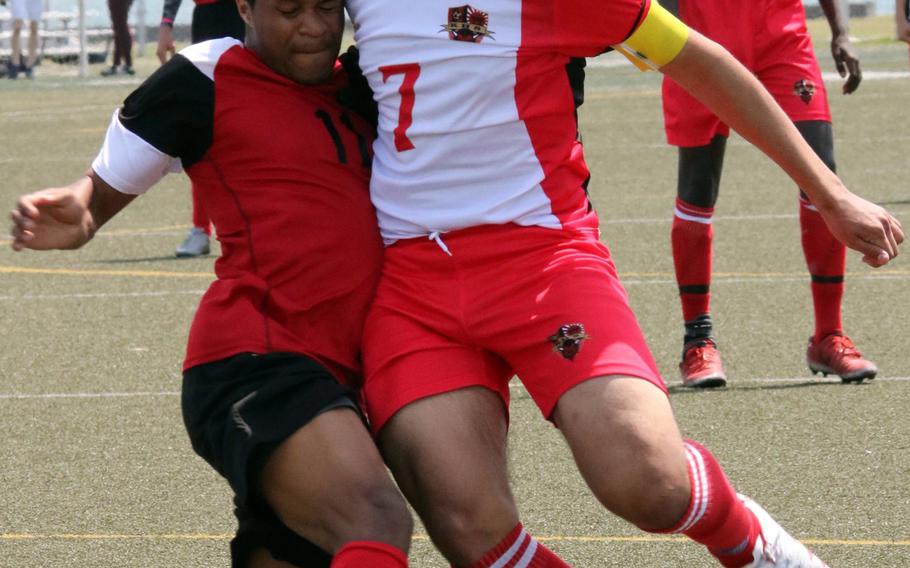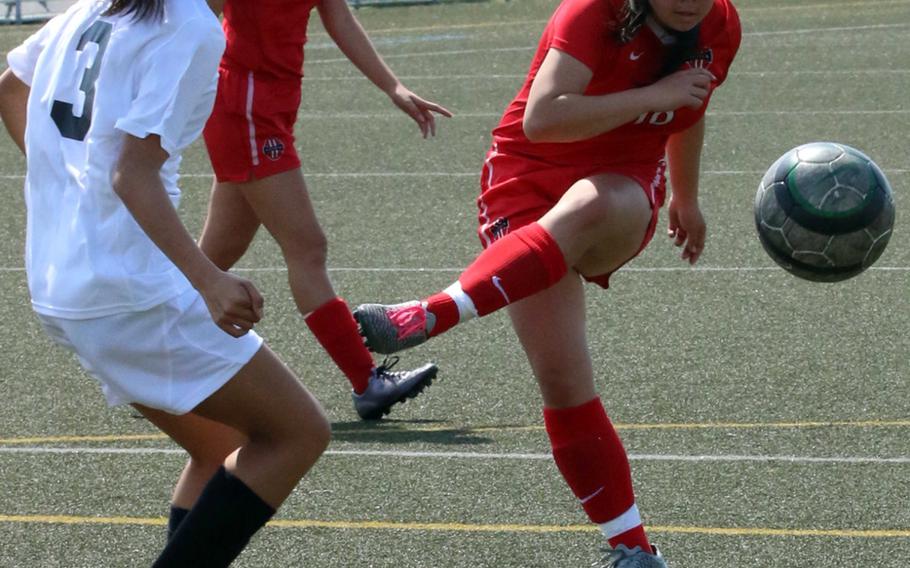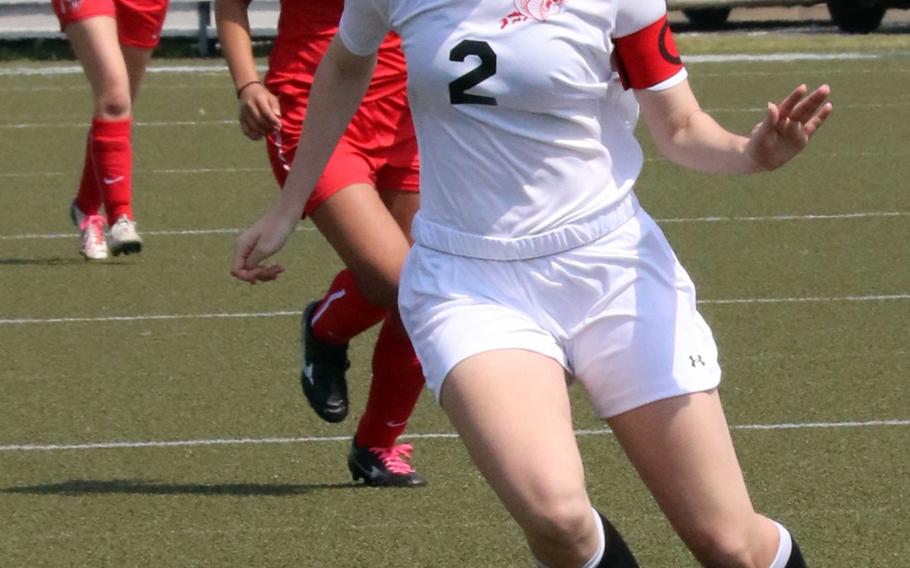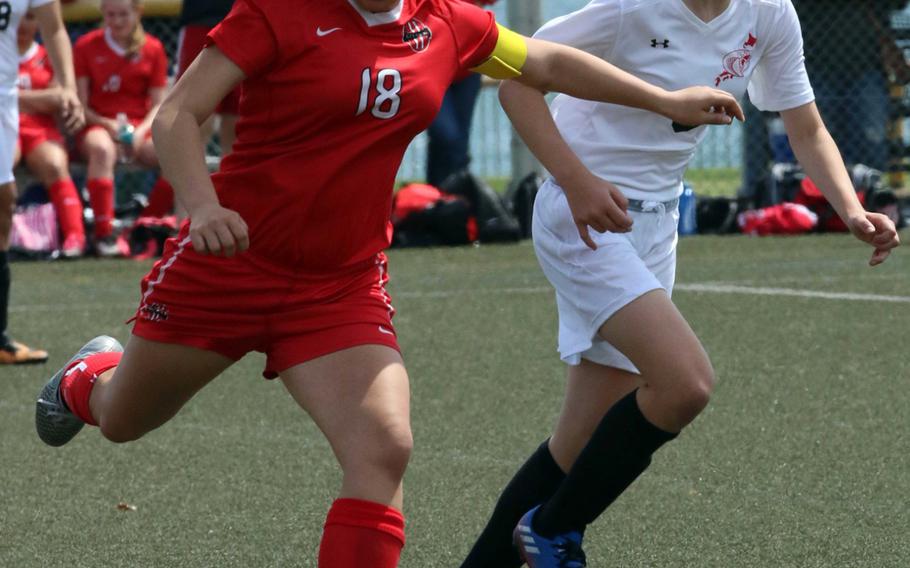 Britt Sease has joined the growing parade of Pacific high school track and field record breakers.
The American School In Japan senior middle-distance runner took nearly two seconds off his own 800 record on Saturday, clocking 1 minute, 52.67 seconds during Saturday's Kanto Plain meet at Yokota High School's Bonk Field.
"Pretty excited," Sease said after beating his old record of 1:54.63, set last April 16, also at Yokota. Sease said he was worried about swirling breezes on Saturday prior to his record run.
"I was hoping to (run a personal best), but there was a bunch of wind, so my coach (Ryosuke Suzuki) told me to just run the first lap in a 54-second split and then see what happens next," Sease said.
"But I felt strong after the first (lap) and kept going. I'm really happy with how it turned out." Sease has two more regular-season meets to run, followed by the Kanto Plain finals on May 13 and the Far East meet May 22-23, all at Yokota. "I'm hoping to go below 1:50 by the end of the season," he said.
Sease joined two seniors as Pacific record breakers this season, Yokota discus thrower Christian Sonnenberg (58.04 meters) and Robert D. Edgren shot putter Brianna Hunter (12.33), who each set their marks on March 25, again at Yokota.
King girls score first win over KinnickYOKOSUKA NAVAL BASE, Japan – It took five-plus seasons, but E.J. King girls soccer has finally found the winning groove – and put an exclamation point on its most successful season to date by scoring a school-first win over Nile C. Kinnick, a perennial Far East power.
Freshman Gabi Shultz scored her 11th goal of the season, extending her team record, and Claire May also scored in the second half Friday as the Cobras rallied past the Red Devils 2-1. "We're getting better," coach Kylee Venetsanakos said.
Kinnick responded on Saturday with a 1-0 shutout of the Cobras, the first match in which King has not scored this season. But King came out of the weekend with a 6-4-2 record, a far cry from the team's first five seasons, in which the Cobras went 6-98-11.
"50-50; I'll take it," Venetsanakos said of the weekend at Yokosuka.
The Red Devils are in the midst of a rare rebuilding season, following two straight appearances in the Far East Division I finals.
Falcons boys get third straight winOSAN AIR BASE, South Korea – Until this weekend, coach Steve Boyd said he was having trouble settling on one lineup, with some of his Seoul American soccer players doing other activities coupled with the week-long spring break.
But the Falcons have now won three straight, most recently a 7-1 win Saturday at Osan, after Friday's 3-0 home win over Yongsan. Ben Nagy led the way with three goals and Jan Rodriguez and James Rivet had two each vs. the Cougars.
"It took us awhile" to settle on a lineup, Boyd said. "It's the first time we've had the same guys in the lineup all season the last few games. We are what we are, we got what we got, we've won three straight. Hopefully, we can keep that up going into next week."
The Falcons visit Taejon Christian on Friday and host Seoul Foreign on Saturday.
Kadena distance runners, Kubasaki sprinters going strongCHATAN, Okinawa – Distance runners named Bills kept providing dividends for Kadena, while sprinters gave Kubasaki an equal boost at the midway point of the Okinawa track season, Saturday's meet at Chatan's American Village Stadium.
Sophomore twins Hayden and Lydia Bills helped the Panthers sweep the 3,200 relay races, the boys winning in 8 minutes, 52.10 seconds and the girls in 10:33.44 – the latter trimming 45 seconds off its previous showing at the Mike Petty Memorial Meet on March 31.
"They're machines," assistant coach Doyle Robertson said. "Their work ethic is non-stop. And as anchors, they are solid."
Meanwhile, junior Savannah Fermin and freshman John Joseph did their part for the Dragons in the sprint events. Fermin won the girls 200 in 27.64 seconds and Joseph the boys in 23.93. And freshman Elizabeth Joy captured the girls 800 in 2:31.80.
"Motivation, I guess," Joy said. "We take practice a bit more seriously."
"Our sprinters are kicking butt," coach Kenneth Gipson said, adding that he feels the girls 400 and 1,600 relay teams "can take Far East. And they're improving every week."
---
---
---