Prep roundup
Another Callahan starting to emerge for Kadena
by
Dave Ornauer
May 10, 2019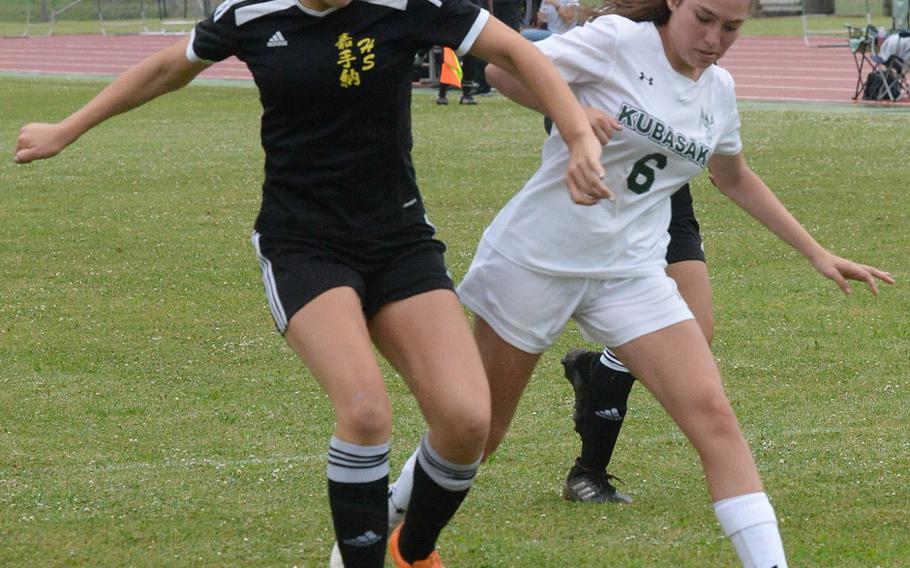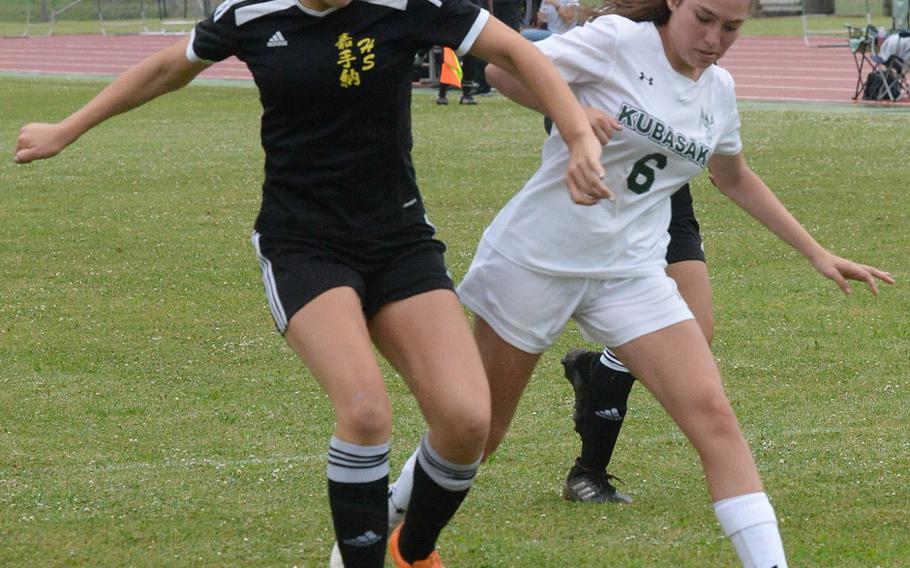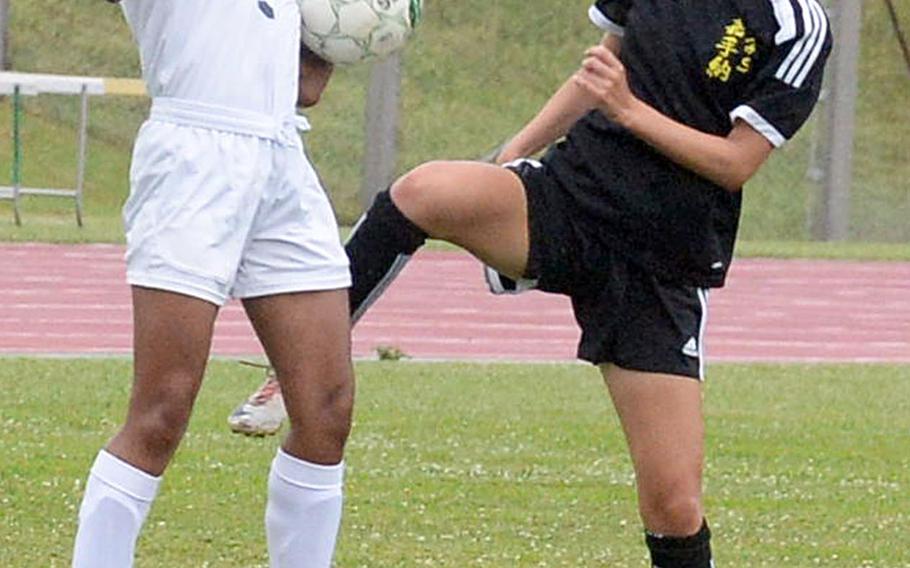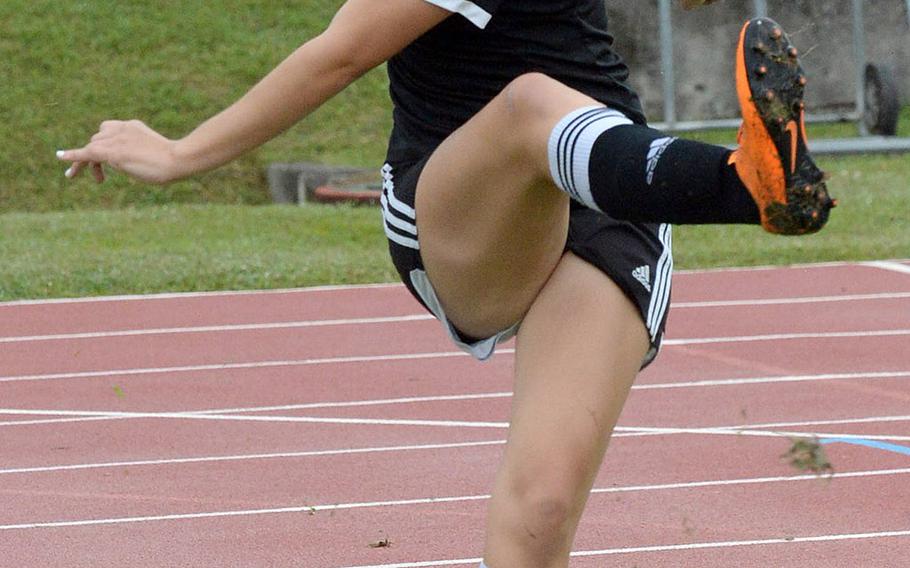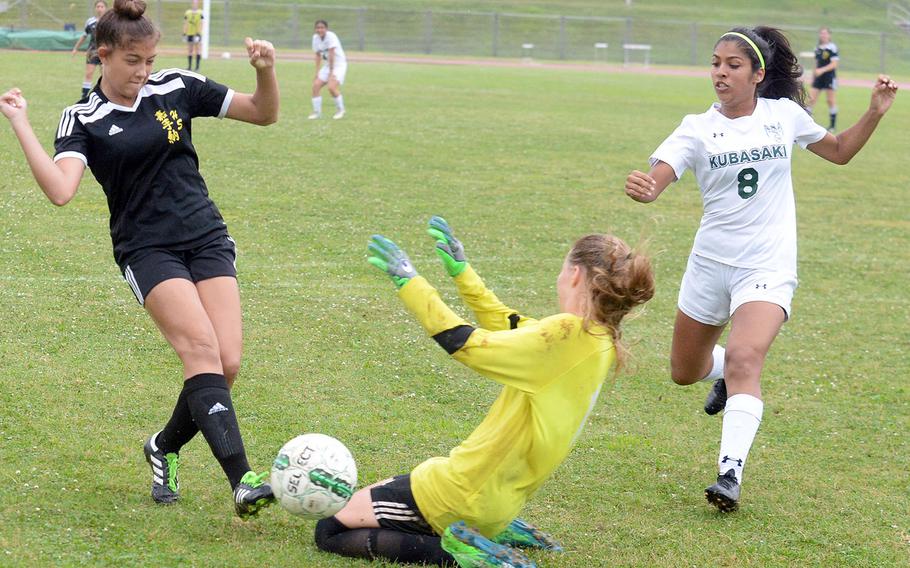 CAMP FOSTER, Okinawa – The name Callahan has become synonymous with soccer at Kadena High School.
Reina is the latest to wear Panthers black and yellow and on Friday, she demonstrated some of the same skills as those of older brothers Yuji and Junta.
The junior midfielder assisted on three goals and scored on a high, arcing left-footed kick from 25 yards out in the second half to propel the Panthers past Kubasaki 7-2 in the last of the teams' three regular-season matches. The Panthers swept the season series 3-0.
"She's a good passer who does a good job of getting the whole team involved," said Panthers coach Abe Summers of Callahan, who only joined the team in April after spending her first two high school years playing for Ryukyu Deigos, an off-base club program.
Callahan has registered four goals and six assists in three matches since joining the team and has "fit in really easily," Summers said.
"First and foremost, she's a good person," he said. "The rest of the team has an easy time getting along with her. She's a good teammate, she knows how to play the game; I can put her anywhere" on the field.
Her older brothers Yuji and Junta helped lead Kadena to a combined four Far East Division I boys soccer tournament titles and won a combined three Most Valuable Player awards and four D-I All-Tournament selections. Yuji went on to play at Holy Cross and Junta at Valparaiso.
Asked if she gets many questions about matching her brothers' pedigrees, Reina said: "I do get a lot of pressure," adding, though, that it's "a good thing, because it pushes me harder."
Megan Kirby netted three goals for the Panthers, giving her a Pacific-high 28 on the season. Makayla Watts, Brie Barnett and Eliana Williams also scored for Kadena. Amara Mitton had a goal and an assist for the Dragons.
While the Panthers girls completed a season-series sweep, Kadena's and Kubasaki's boys simply could not find the back of the net, settling for a scoreless draw – the third time the teams tied this season in three matches; thus, they halved the island championship.
Two favorites in the Far East Division II girls tournament later this month, Yokota and Zama, also battled to a 0-0 draw.
At Camp Zama, Dustin Heagerty and Eli Newton each scored as the Panthers boys downed Zama 3-1; the third goal was an own goal. Kai Sakata had the Trojans' lone goal.
Kai Lange got two goals, giving him 30 for the season, and Micayla Feltner also scored twice, giving her 24, as Matthew C. Perry's soccer teams swept E.J. King. The boys blanked the Cobras 3-0 and the girls won 5-1.
On the diamond, Adrianna Diaz pitched two complete-game victories and helped herself by going 6-for-7 with three RBIs and five stolen bases as Yokota swept a home twin bill from Zama, winning the opener 17-1 and the nightcap 18-5.
Nick Yates went 2-for-2 with an RBI and Glen Willingham struck out seven in three innings in the first game, while Jeff Mullarkey fanned five in two innings and Deheaven Reyes batted 3-for-3 with three RBIs as Yokota won twice at Zama in baseball 12-2 and 21-0.