After first title, Perry primed for continued success
by
Dave Ornauer
August 20, 2017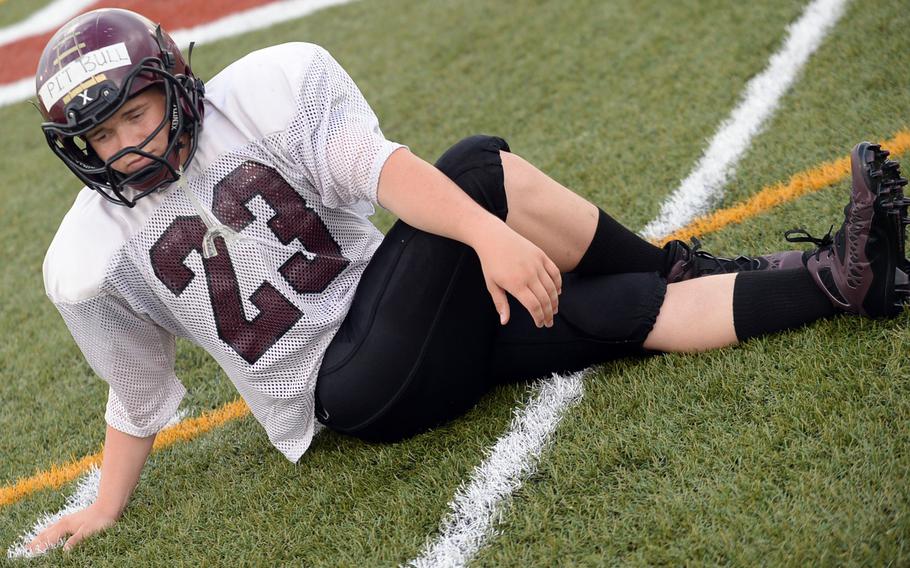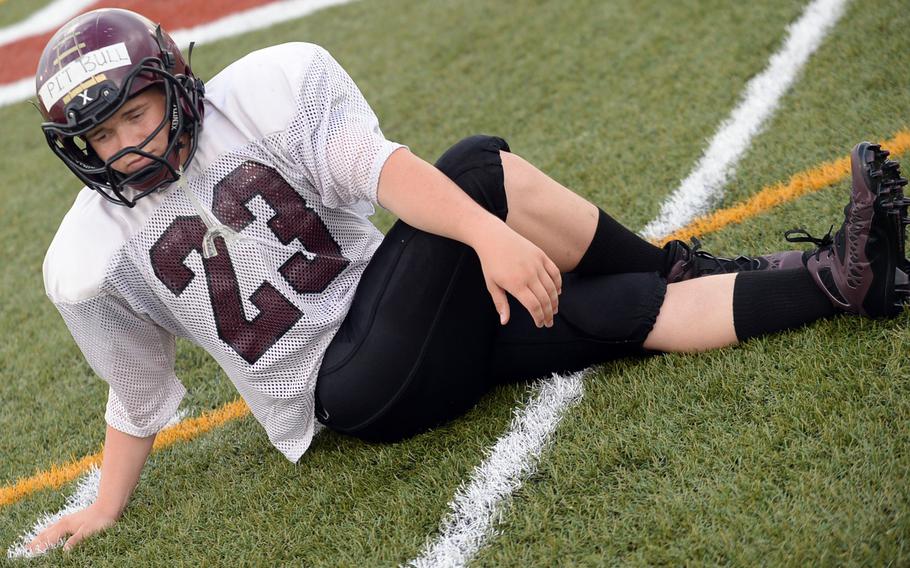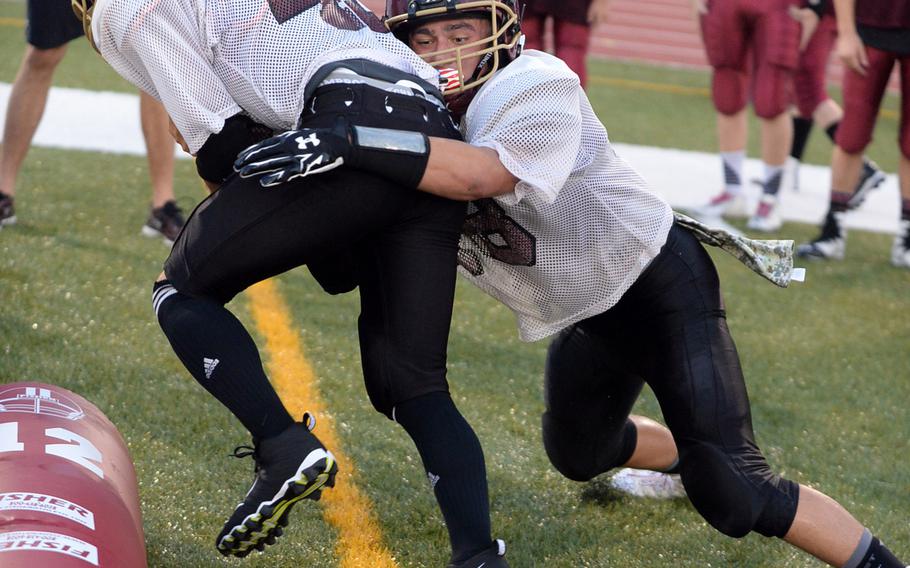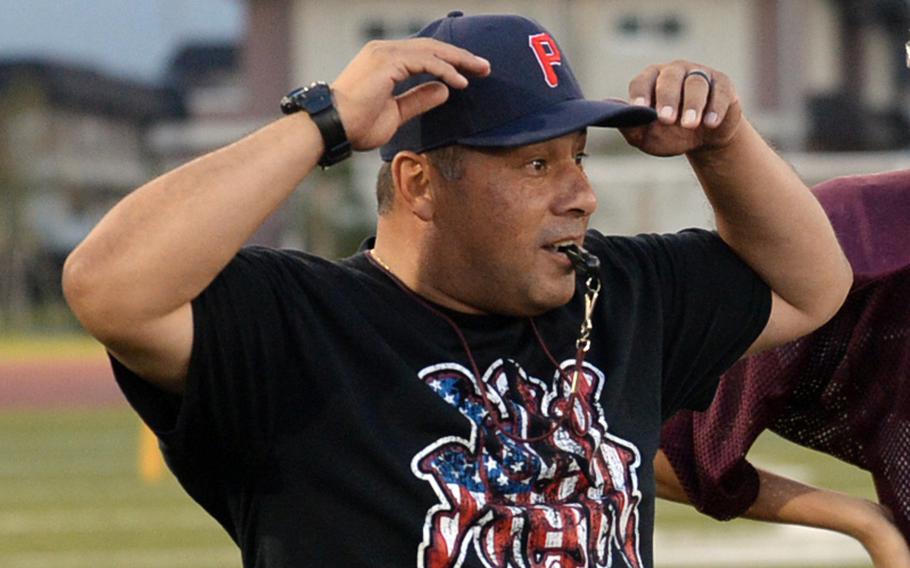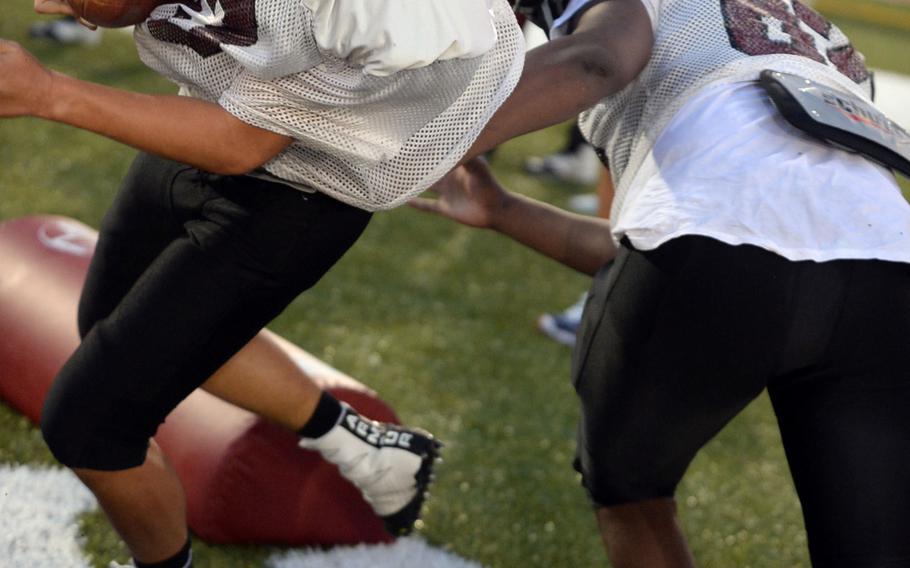 Third in a series of DODEA-Pacific high school football previews.
MARINE CORPS AIR STATION IWAKUNI, Japan – Now that Matthew C. Perry, just four seasons into its revival as a varsity football program, has captured that first Far East Division II championship, can the Samurai do it again?
The numbers speak volumes, both in terms of veterans and experience, but also depth. For the first time, the Samurai possess significant numbers: Multiple options at all positions, the program has a junior varsity team for the first time in school history. And there's even a new stadium, with lights and turf.
"We're in good shape compared to where we were last year" in August, when the Samurai had just 14 bodies out for early practices, fourth-year coach Frank Macias said. "We had as many players as we had coaches then."
Not so this season. Perry, which capped its 7-1 campaign a year ago with a 44-6 D-II title-clinching win at home over Humphreys, has 16 players back from that championship season. All started at one position or another during the campaign.
"We have 35 (on the varsity) now and another five coming next week," Macias said. "It's satisfying after years of scraping for players to see the program rolling."
True, 2016 Pacific touchdowns leader Caeleb Ricafrente and the team's leading tackler Zach Brown are no longer on the roster. But plenty of players return, and enough new talent has surfaced to offset those losses, Macias said.
Marshall China, a 6-foot-2, 238-pounder, can double as a lineman on offense and defense, and can also be a capable backup to junior Ethan Peterson, who returns at fullback.
Macias' son, Garrett, returns under center in the team's double-wing set, and the elder Macias said Garrett will serve as an offensive coach on the field. "He has already taken the new kids on offense under his wing," Macias said.
Other returning players say they know what they must do to remain successful.
"The team has enough talent to carry what Caeleb left for us," senior running back Andrew Borrero said.
Another returner, Mason Graydon, lined up at running back two seasons ago, but remains in the line at left guard, where he was moved last season. While he says he'd rather be carrying the mail, he understands playing where he is makes the team better.
"It makes no difference" where he plays, Graydon said. "I just want to do what's best for the team. I don't aim to be an individual star. I just want the team to be good."
There's plenty of speed in the backfield and in the line as well; both his guards run the 40 in 4.8 seconds, Macias said. "Plenty of speed to lead block," he said.
And the Samurai might have as much success stopping opponents. "Our defense may be better than our offense," Macias said. Nine starters return.
Still, the wealth of returning talent and the vast numbers on the roster compared to past seasons doesn't guarantee a return to the top, Macias said.
"We don't know what everybody else has" at this point, Macias said.
"Anything can happen. Last year, we were not the same team in November that we were in September. We have the pieces, but we have a lot of hard work ahead of us."
That there's a JV team, and the school's enrollment growing, "bodes well for the future," Macias said. "It's obvious we're growing. We'll be a force to be reckoned with in the coming years."
Twitter: @ornauer_stripes