Perry wins air war against Zama
by
Dave Ornauer
Stars and Stripes
October 8, 2021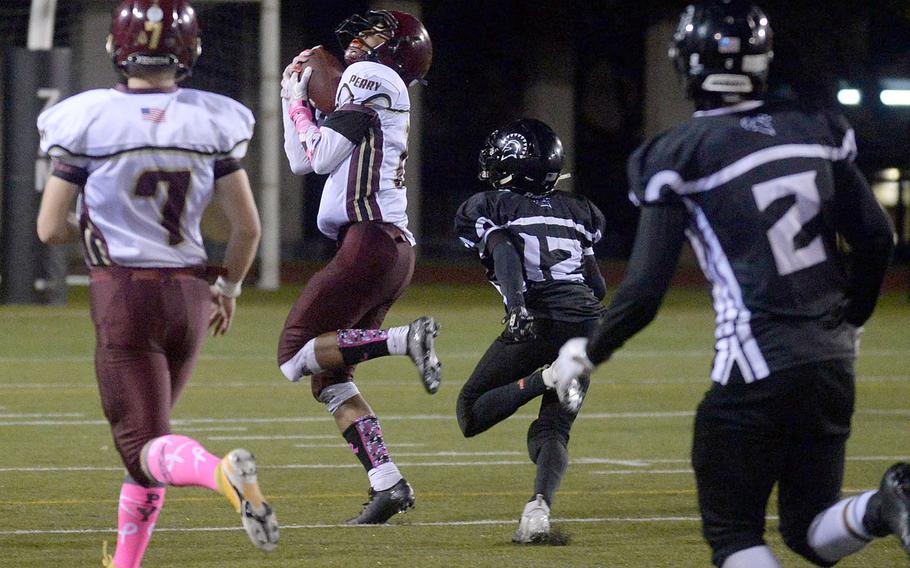 CAMP ZAMA, Japan – Just call Friday's 31-26 win by Matthew C. Perry the Shion Fleming show.
The senior wide receiver accounted for all the Samurai's points, catching four touchdown passes, kicking a field goal and booting all four extra points as Perry swept the season series from Zama, spoiling the Trojans' homecoming.
"We had an inkling" two seasons ago that Fleming showed the potential to be a solid receiver, coach Frank Macias said. "He was really improving during practice. We just didn't know if we had the right triggerman for him" at quarterback.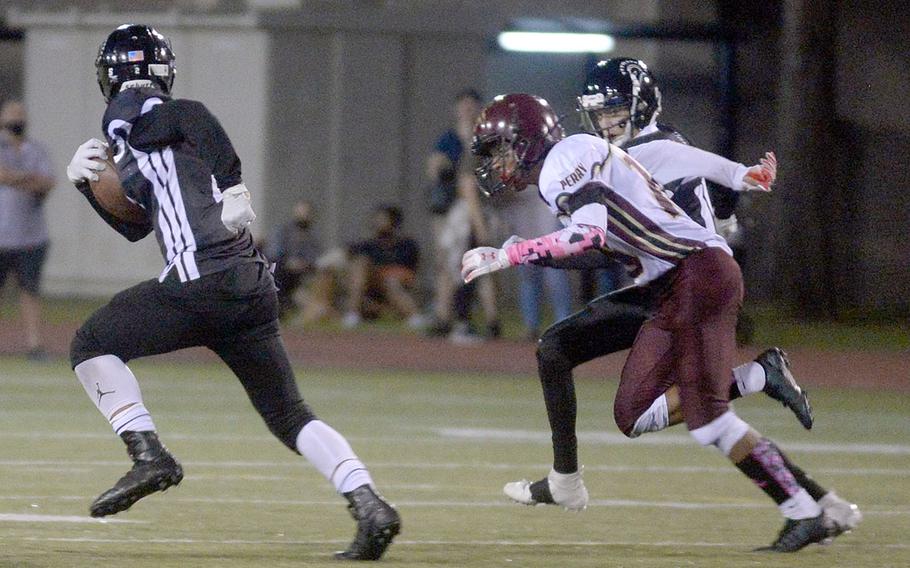 Up stepped Roy Clayton to be that signal-caller for the Samurai (3-1). On Friday, he connected with Fleming for three of his TD catches and Nickolas Elizondo for the fourth on a flea-flicker play. Just against Zama alone this season, Fleming has six scoring receptions.
"He's amazing, and this is just the start," Samurai offensive assistant Daniel Burns said of Fleming, who also plays basketball and soccer for Perry. Burns coaches boys basketball.
Fleming's first touchdown reception of 40 yards came on Perry's first drive. His point-after made it 7-0 and the Samurai never trailed, though the Trojans (1-4) kept it close the whole way.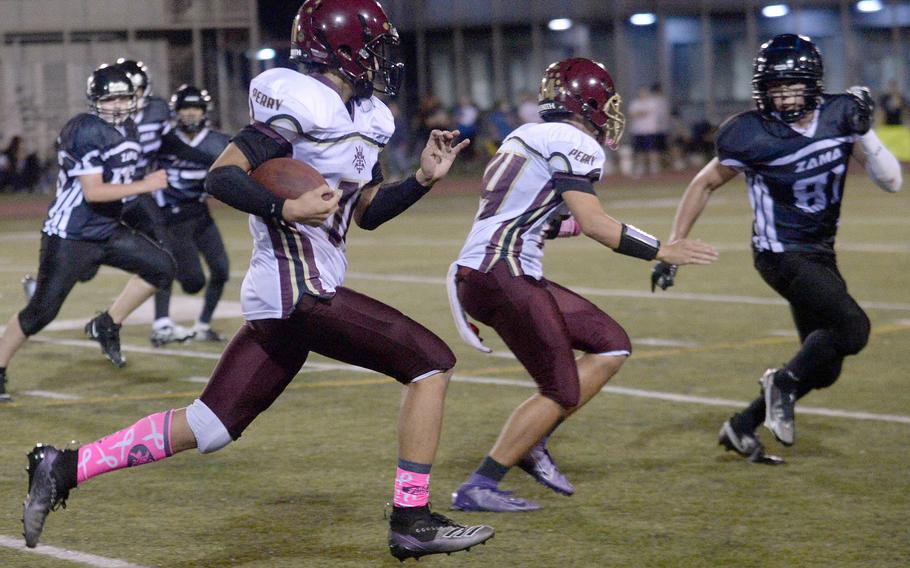 "Our young team is getting better, the games are getting tighter, the mistakes are getting fewer," Trojans coach Scott Bolin said. "If we can tighten the (pass) coverage and don't leave points on the field, we'll be OK."
Perry racked up a season-high 430 yards of total offense as a team on 64 plays. Clayton had 214 yards of total offense alone, going 8-for-12 for 203 yards. Fleming had 181 yards on his four scoring catches. Denzel Gray had 134 all-purpose yards and Tyson Ortiz had 2½ sacks.
Zama quarterback Dominic Peruccio and his prime target, Keshawn McNeill, had their moments as well.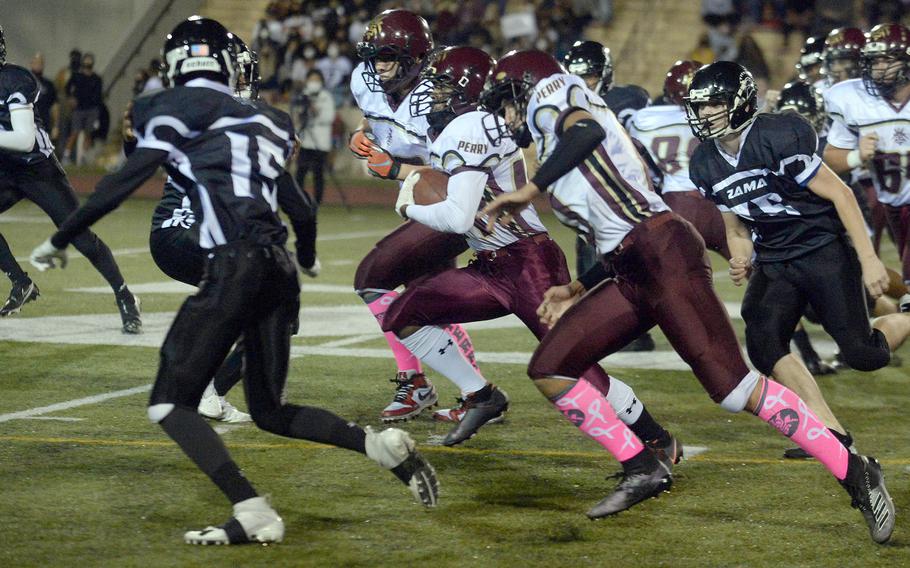 Peruccio was 6-for-14 for 178 yards, including two TD passes to McNeill and one to Caleb Schmiedel, and rushed 18 times for 91 yards, including a 4-yard touchdown run to cap the scoring.
McNeill had four catches for 122 yards and Kainoah Venn recorded a sack and a fumble recovery for Zama, which has next week off and is scheduled to visit Robert D. Edgren on Oct. 22 with a 6 p.m. kickoff. Perry hosts Yokota next Friday; kickoff is at 6 p.m.