Pacific H.S. wrestling: Gamble, Kadena continue dominating in 'Beast of the Far East'
by
Dave Ornauer
January 11, 2010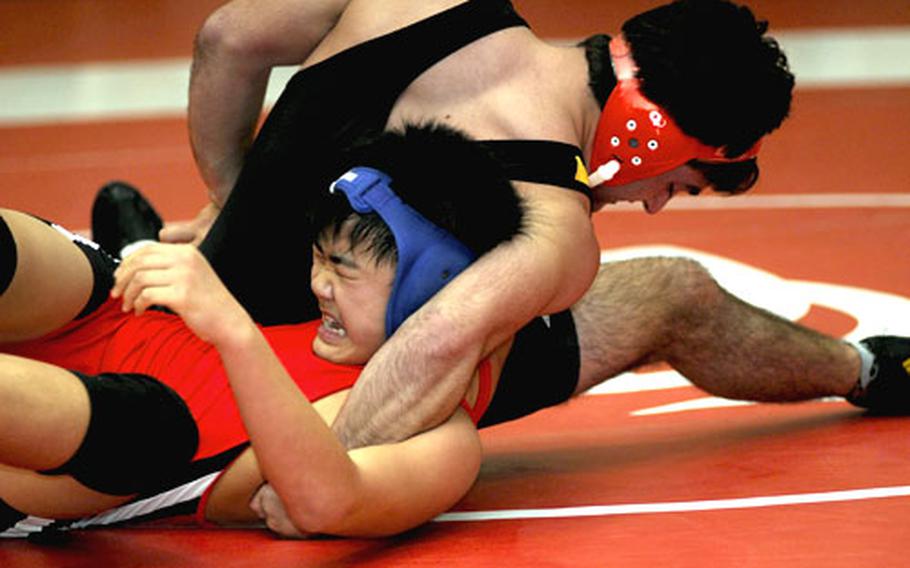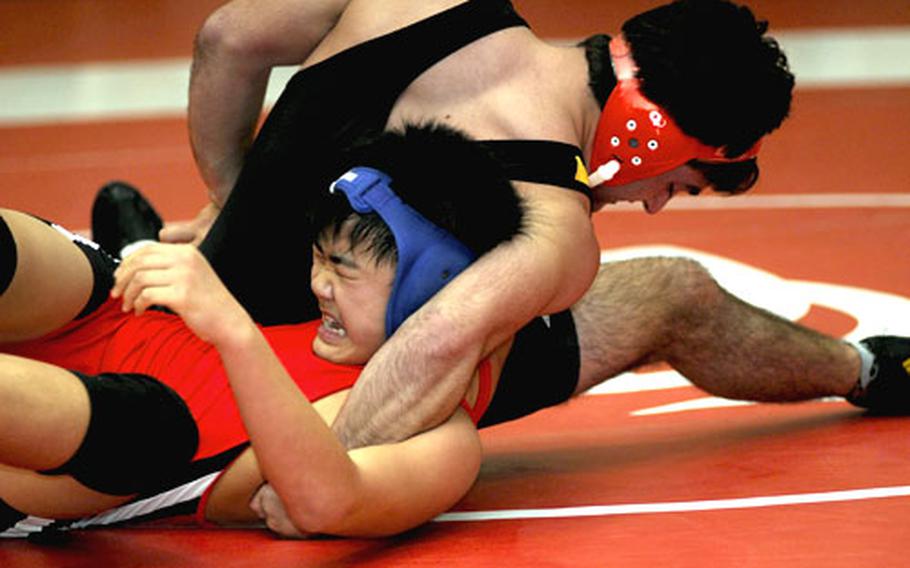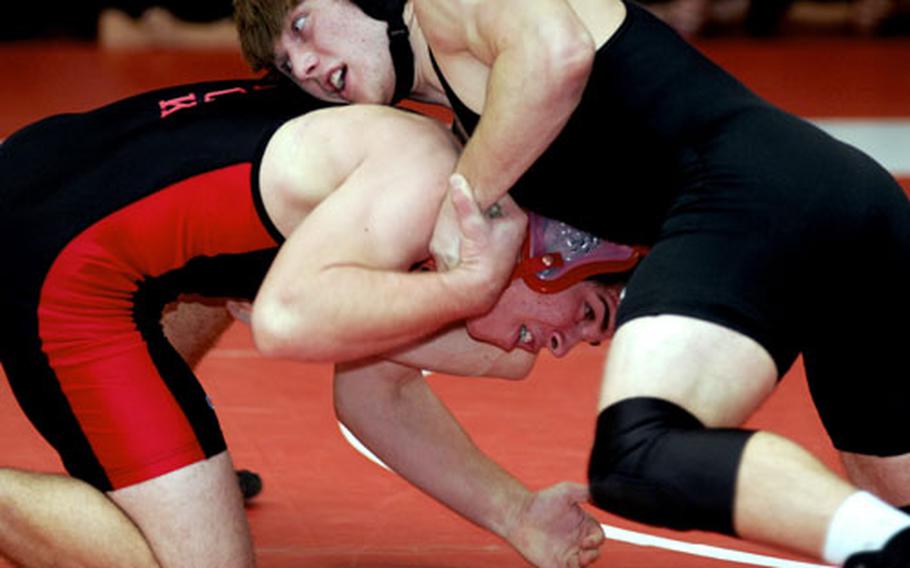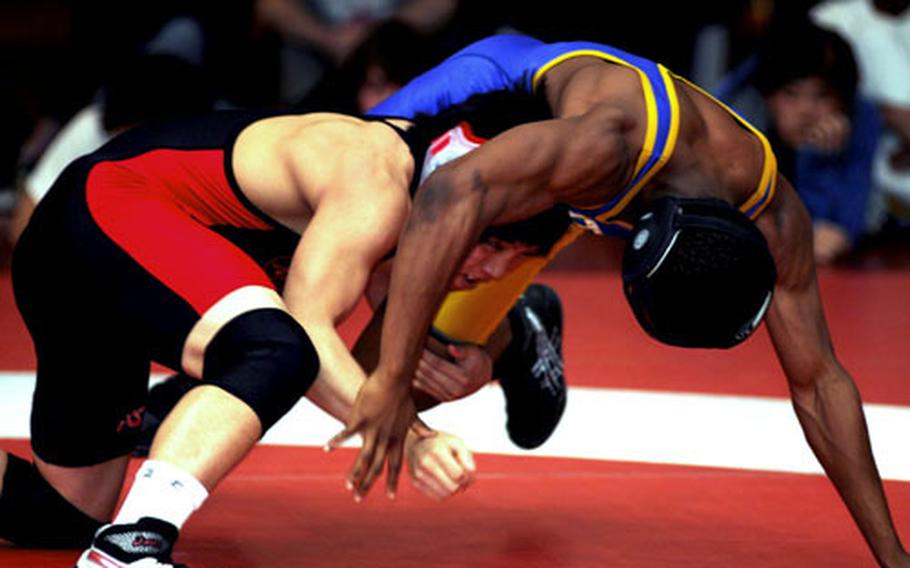 Last season, Elijah Gamble seemingly couldn't buy a victory over Devin Day. In the current campaign, the Nile C. Kinnick sophomore 135-pounder seems to have the Yokota junior's number.
Gamble nailed a three-point throw late in the first period and overwhelmed Day 6-0 in the second to run his season record over Day, a defending Far East champion, to 3-0 in the first interarea competition of the season, Saturday's Kinnick Invitational "Beast of the Far East" Tournament.
"[It's] overwhelming for me," said Gamble, who lost five of six against Day last season at 129 pounds. "To beat him, he's one of the best wrestlers I've faced. I've worked so hard. Coming from where I've been, I used to settle for thirds and fourths … now this. I couldn't have imagined."
"He's one of the hardest workers we have," coach Gary Wilson said. "He's committed, focused, serious and he works to improve his technique every day."
With the Gamble-Day outcome, true to its history, "Beast" might well have created another rivalry. They face each other at least three more times in the regular season, and perhaps again in the Far East tournament next month.
"He's stronger and much more conditioned" than he was last season, Day said of Gamble. "I have to work harder. Go out and run more."
Day was the only one of four returning Far East champions not to win gold on Saturday. Kinnick's Marcus Boehler (108), Harry Bloom of Kadena (158) and Zama American's Michael Spencer (168) each prevailed in the finals.
Boehler, after pinning Yokota's Ed Peterson in 3:49, said "Beast" was valuable preparation for his bid to win a second straight Far East gold. "I want everybody to know I'm ready to come out and win," Boehler said.
Likewise, Bloom left little to chance, using a reverse gut wrench to toss Yura Naito of Shonan Military Academy airborne for a breathtaking three-point throw. Bloom pinned Naito in 1:16.
Spencer perhaps had the hardest time, struggling through the first period before beating Kinnick's Nick Gibbons by two-period decision.
"He's a tough competitor," Spencer said of Gibbons, one of many that Spencer acknowledges could be a threat to his defending Far East gold.
Other DODEA Pacific wrestlers to win their weight classes were Will Smith of Yokota (122), Kadena's Tae Hon Paschal (129), Tim Pounds of Robert D. Edgren (141), Cody Reyes of Kadena (148), and Kadena's Tyler Broome (180) and Gabe Ahner (heavyweight).
Kadena, the defending Far East dual-meet champion, placed seven wrestlers in the "Beast" finals, with five of them capturing gold, and the Panthers won the team title for the second time in three years. But coach Steve Schrock says the best may yet be ahead for his charges.
"We have a lot of work to do," Schrock said. "I'm blessed to have the kids come out. I'm blessed to have good help. And the kids keep working and showing up. We're blessed on and off the mat."