Pacific H.S. sports: Yokota wrestlers score 'huge victory' over St. Mary's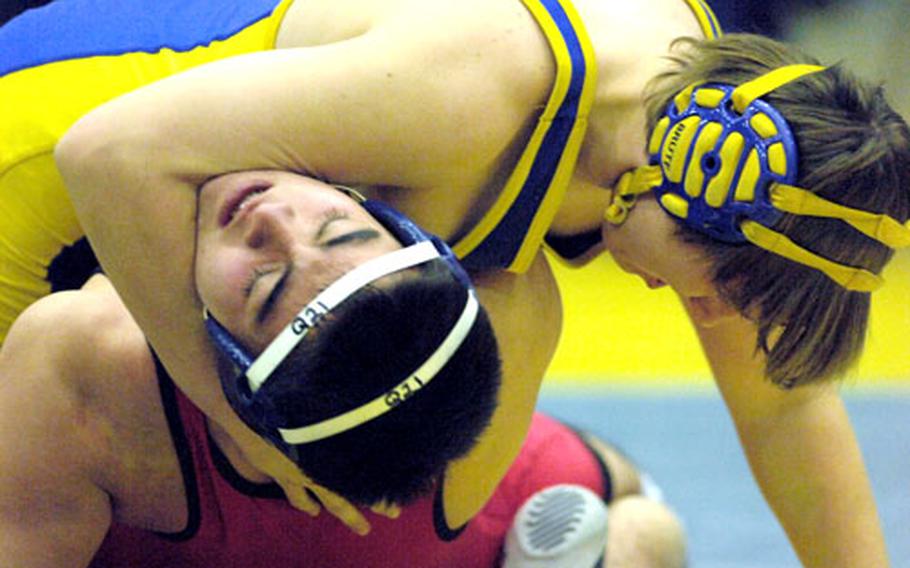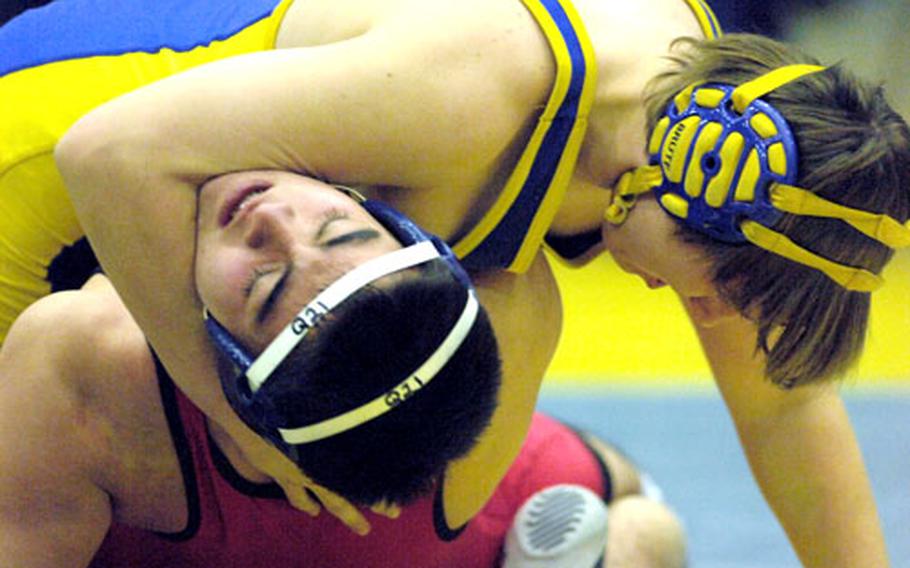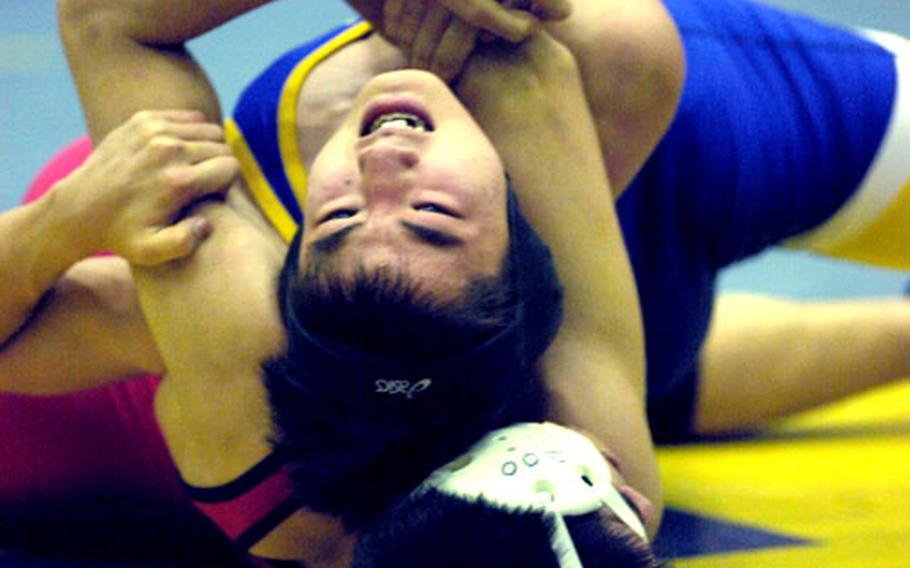 (See Pacific sports scoreboard at end of story)
YOKOTA AIR BASE, Japan — The name St. Mary's is synonymous, Yokota coach Brian Kitts said, with championships and champions. Thus, whenever any team defeats the Titans, whether in a dual meet or a tournament, it's a "huge victory" for whichever program does it.
Kitts' Panthers did just that on Wednesday, beating the Titans for only the third time in the last 29 seasons and for the first time since the 1998-99 season.
Defending Far East champions Patrick Pamintuan, Jason Rodriguez and Zach Dopslaf each pinned their foes in a 40-24 victory in the Kanto Plain Association of Secondary Schools opening dual meet for both teams.
"They're class, first class, all the way through, a perennial powerhouse," Kitts said of St. Mary's, which has won five Far East tournament team titles. It went unbeaten last year, sweeping its Kanto Plain dual meets and winning every tournament team title by large margins.
"It proves to us that anything is possible," Pamintuan said. "We have a lot of young guys and even for the more experienced guys, it's a big boost to our confidence."
"It's too early (in the season) to be calling anything a 'statement,'" Kitts said, "but still, it's a huge victory for us. Three times in three decades. They're always the team to beat, which is proven by that record. If we can get to where we start beating them regularly, that's a huge thing."
After the Panthers fell behind 8-1, Pamintuan (115 pounds) and Rodriguez (122) answered by pinning their foes, leading a Yokota assault of seven pinfall victories.
Two-time Far East tournament champion Mark Striegl (148) and Titans teammate Jon Michael Kwak (158) kept the Titans in it with quick pins, putting them ahead briefly 24-20, but Yokota won the last four bouts to seal the deal.
For 14 years, Jon Rhodes has been the architect of St. Mary's program. Kwak and Striegl have been wrestling for him since their middle-school years. "That's their strength," Kitts said of the Titans' program continuity. "That's something we've hardly had a chance of doing in the past."
But that's changing at Yokota, he said. Like at other Department of Defense Dependents Schools programs, coaches at Yokota usually get to watch wrestlers come in, develop and depart in short order. But this season, Kitts has four wrestlers who've worked under middle-school coach Mike Monahan the past few years.
"That's huge," Kitts said.
As more wrestlers develop under current middle-school and JV mentors Mark Hanssen and Bo Veazey and varsity assistant and former Far East champion Dustin Haney, "that will give us more experience. The credit goes to the kids, the coaches and the middle-school program."
With Pamintuan, Rodriguez, Dopslaf and others, such as senior heavyweight Jim Scott, who transferred in last season, "I'm blessed with a core of really great kids," Kitts said. "We look really good this year and it seems, barring some of those kids leaving, we'll be reloading the next three years. I'm so excited for the future."