Pacific H.S. soccer roundup: Wise move for Kadena coach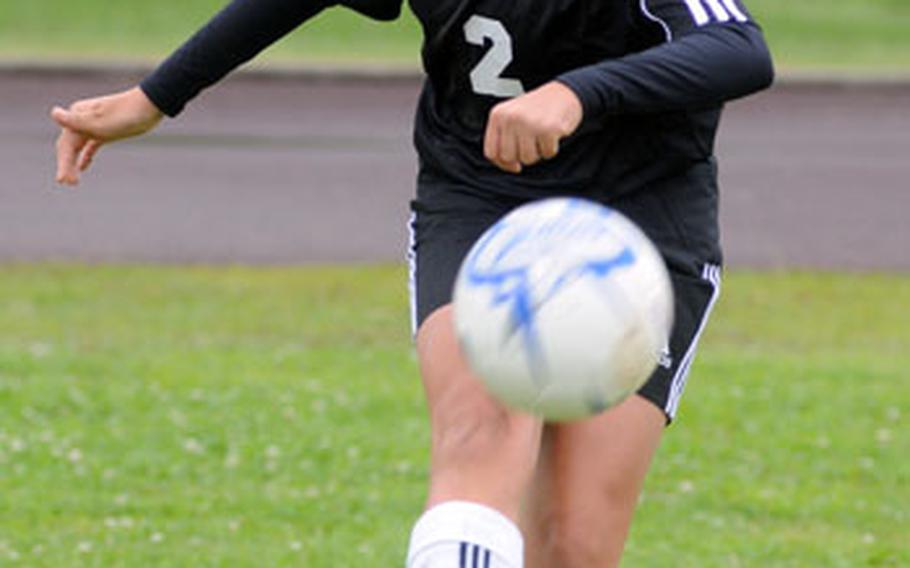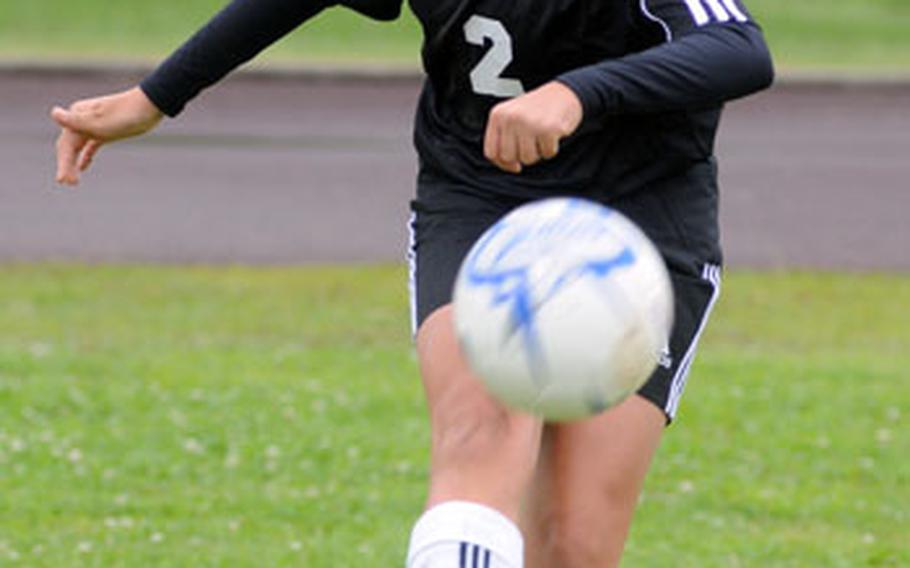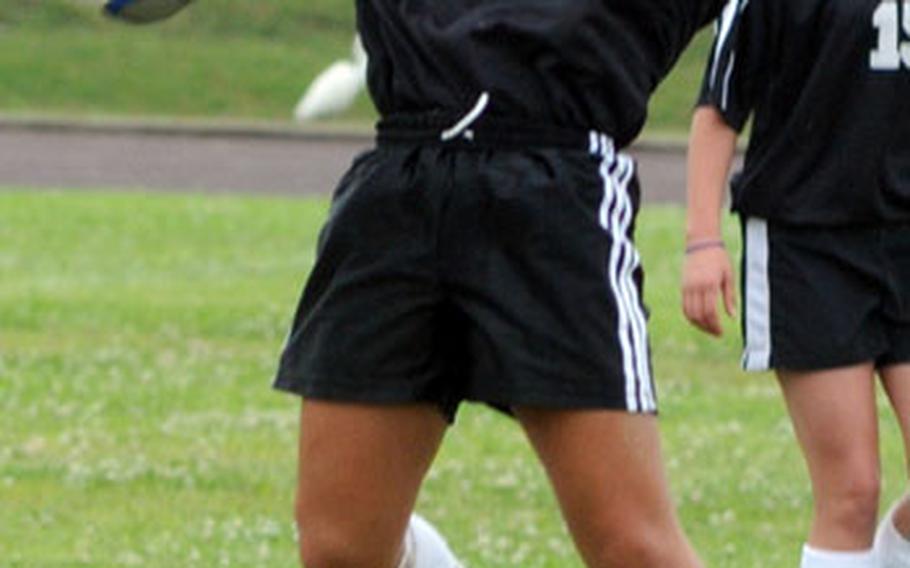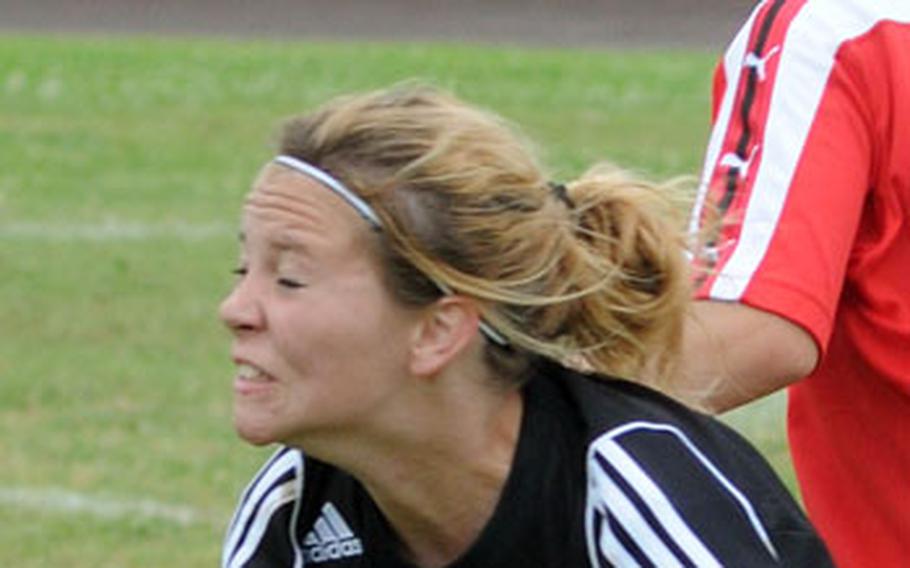 Last season, Britney Wise was scoring and assisting on goals for the Kadena Panthers girls soccer team. These days, she's busy preventing them.
Out of necessity, coach Hoa Nguyen says, he moved Wise, a fleet-of-foot junior, from her customary center-midfield slot to sweeper, to anchor and provide leadership for a defense that starts three freshmen.
At least through Saturday's season-opening 8-0 shutout of Yomei, a Japanese high school, Nguyen's prescience has proven Wise, indeed.
"You take chances. But you see, nothing got through her," Nguyen said after freshman goalkeeper Monica Hayward faced just one shot in her Panthers debut "thanks to Britney."
"I have young fullbacks, so I'd rather move her [Wise] back and play a little more defense," Nguyen said, adding that Wise is adept at positioning her teammates well, almost like a "coach on the field."
Nguyen expressed hope that senior striker Cassie McDonald and freshman Kristie Kariban, a veteran of Okinawa's under-14 Diplomats developmental program, could carry the load offensively. McDonald responded with four goals and Kariban a goal and three assists.
"It's a gamble I have to take," Nguyen said of Wise, who had nine goals and seven assists in 2008. "It may work. Hopefully, we'll be a tough team next year and the year after."
Nguyen's Wise move headlined a weekend in which old faces in new places, as well as new faces in general and plenty of familiar things and players, abounded on the pitch.
Among the new faces was Bria Pressley. The freshman striker combined with her sophomore sister Jasmine to tally seven goals as Osan American swept its weekend matches, including its first victory in three seasons over Seoul American 4-2.
"We're lucky to have them both on the team," Cougars coach Sung Plourde said. "Both have good speed. We've not had two forwards with good speed like that in a while."
A new face turning heads even in defeat was Robert D. Edgren's Ashley Hawkins. The junior midfielder, new to soccer, got Edgren's only goal as the Eagles fell 5-0 on Friday and 4-1 on Saturday at Nile C. Kinnick … but coach Nico Hindie said she doesn't look like a novice.
"She understands the game pretty well. She moves like she's played the game before, even if she hasn't," Hindie said.
She's already enjoyed success on the Far East tournament stage. In November, Hawkins led the Eagles to a Far East cheerleading title, gaining an NCA All-American nomination, and last month to a Far East Class A Basketball Tournament runner-up finish, earning MVP honors.
"If she's an athlete, she can do these things," Hindie said.
One old face in a new place is Kinnick midfielder David Krievs. Part of last year's Class AA champion Kubasaki team, the senior transferred to Kinnick and assisted on three goals as the Red Devils tied E.J. King 2-2 on Friday and won 3-0 on Saturday.
"The kids really respect him," coach Shane Hernandez said. "He's a playmaker, a team player and a good all-around individual."
One familiarity that Yokota girls coach Matt Whipple would do without is futility at Marine Corps Air Station Iwakuni's Penny Lake Field.
Karla Stroud, with 12 goals this season, scored three as the host Samurai blanked the Panthers 3-0. Yokota is 0-2-1 in its last three matches with the Samurai.
"The girls were upset with themselves" after losing to Zama American 4-1 Friday, Perry coach Chris Anderson said. "We made some adjustments we had to make on defense and made some runs on offense, and it paid off."
"They seem to have our number," Whipple said of what's becoming a house of horrors for the Panthers.
With 12 goals each, Stroud and teammate Danielle Dobson lead the Pacific's girls scoring race after two weekends. Zama sister tandem Aubrey (nine) and Mallarie Ashliman (seven) are next. On the boys' side, Ben Neumann of Seoul Foreign sets the pace with six; Yokota's Tony Presnell trails by one.