Pacific H.S. roundup: Kadena's Smith gets close to Pacific mark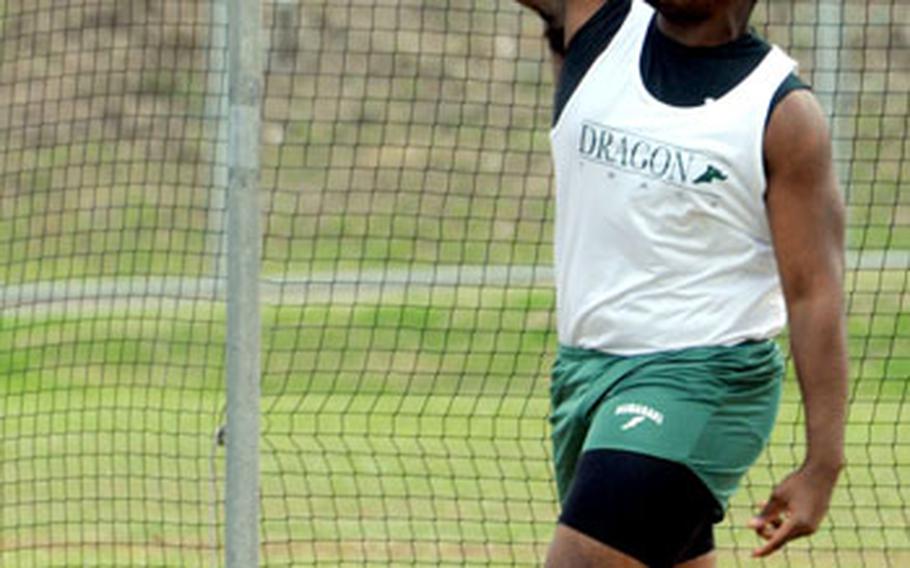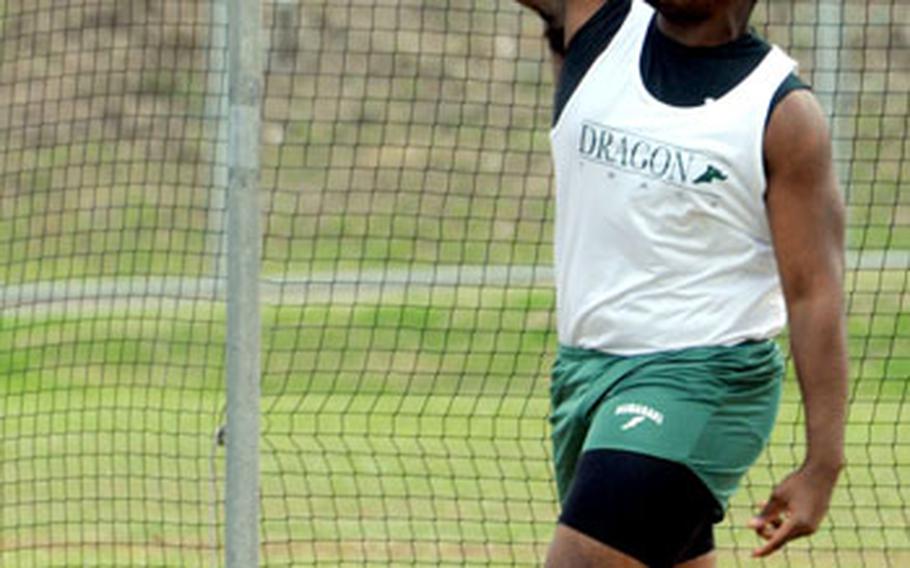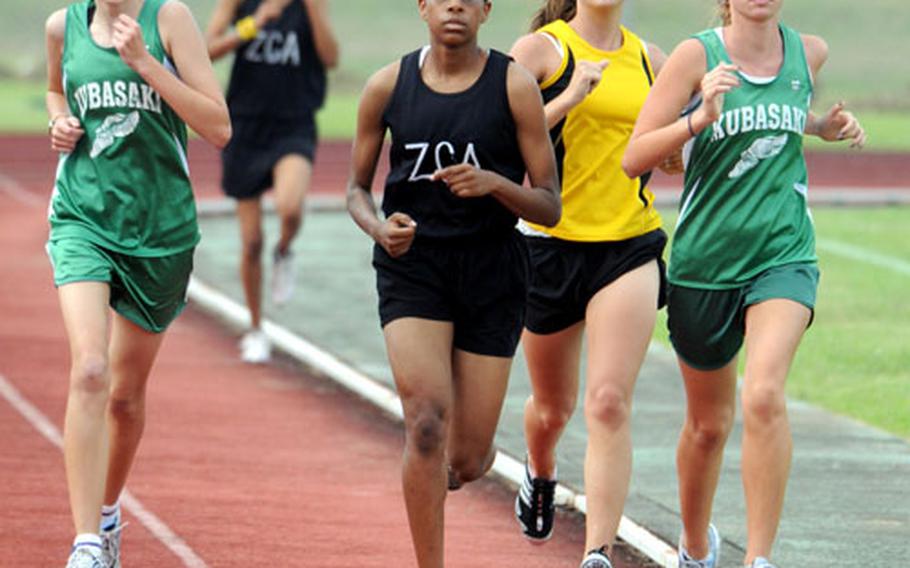 Some track athletes are merely good. Others are better. Still others reside in their own universe.
Kadena high jumper Lotty Smith might soon qualify for the third category. In just the second Okinawa Activities Council meet of the season on Friday, he soared to within three inches of the Pacific's boys high-jump record set three years ago by Kadena's Marquis Newton.
"He's on the right track," Panthers coach Sergio Mendoza said after Smith, a sophomore, cleared 6 feet, 2 inches, then missed on three tries at 6-3 at Kubasaki's Mike Petty Stadium.
"He's been working hard. He's got a good work ethic. A solid young man. It's going to be exciting to watch him jump."
Vincent Smith of Kubasaki finished an inch off of Smith's pace. He recalled how Lotty Smith was the only Pacific jumper to hit 6 feet in last year's Kanto Invitational, and thinks a rivalry has formed.
"I knew he had me," Vincent Smith said. "He was jumping 6 at Kanto. I'm just now jumping 6's. We're going to compete to the end."
Is breaking Newton's record 6-5 possible?
"I believe so," Smith said.
Mendoza feels there's a way to go yet for Smith. "We have some things to work on with his approach," Mendoza said of Smith's tendency to stutter-step toward the jump point.
Still, Friday's 6-2 is "pretty early for him. He's ahead of schedule," Kubasaki coach Charles Burns said, adding that 6-5 might be in sight by the May 16 Kanto Invitational at Tokyo's Oi Pier Ground. "It's possible."
Making huge progress from his time of 11 minutes, 6 seconds last week, fellow Kadena sophomore Jacob Bishop left the field in the dust in the two-mile, clocking a 10:45, 38 seconds ahead of his nearest competitor.
"He's marching to his own drum," Burns said. "He's got his own little parade going. Everybody else is fighting for second."
Return of Pressleys to lineup leaves YIS-Seoul all shook upAfter missing a handful of games with injuries, Osan American's girls soccer team finally got sophomore Jasmine Pressley and her freshman sister Bria back to the lineup Friday. They each scored twice as the Cougars clawed Yongsan International 5-1 in Seoul.
"We wanted to be cautious" with Jasmine, who played just one half, said coach Sung Plourde. "We don't want to rush her. But we're glad to have her back in the lineup."
Of great help to the Cougars was the rookie goalkeeper tandem of Courtney VanDeventer and Keshia Edison. Each made saves of penalty-kick tries by the Guardians.
"That's a huge confidence builder for them," Plourde said.
Kubasaki baseball rebounds with shutout of KadenaA week after having their nine-game winning streak over Kadena snapped, Kubasaki's baseball team bounced back in style Friday. Wataru Smiley pitched a two-hit, five-inning shutout and the Dragons used Cody Everett's three-run second-inning double to paste the Panthers 10-0 and even the OAC season series 1-1.
"Mentally, we were more prepared," Kubasaki coach Randy Toor said, adding that the 9-8 loss on March 13 "really left an impression."
"We expected to win this one, but not 10-0 in five innings. Smiley did well, as good as his first start in his freshman year. The guys put the ball in play and forced (Kadena) to make mistakes."
"Offense, defense, pitching in the strike zone; it all has to improve," Panthers coach Ken Gamon said.