Pacific H.S. football: Islanders clinch Okinawa title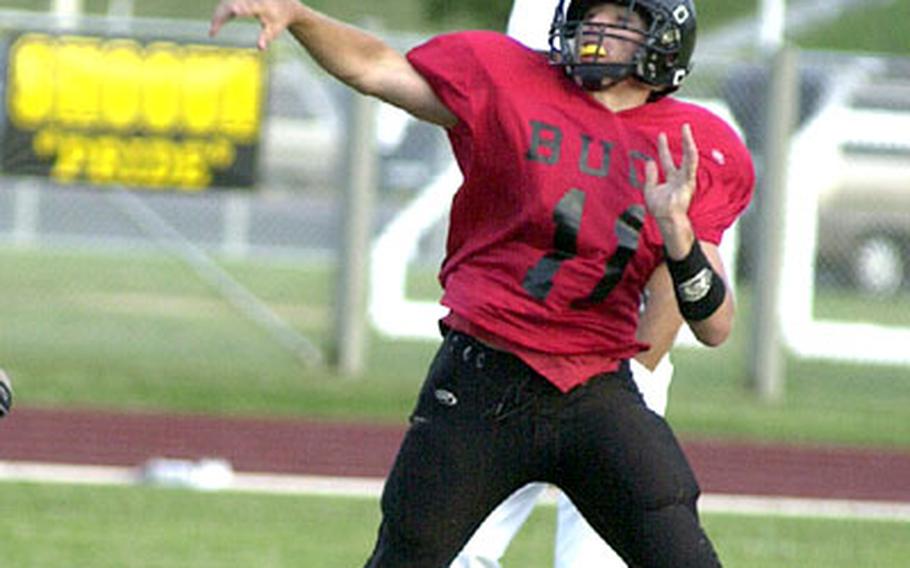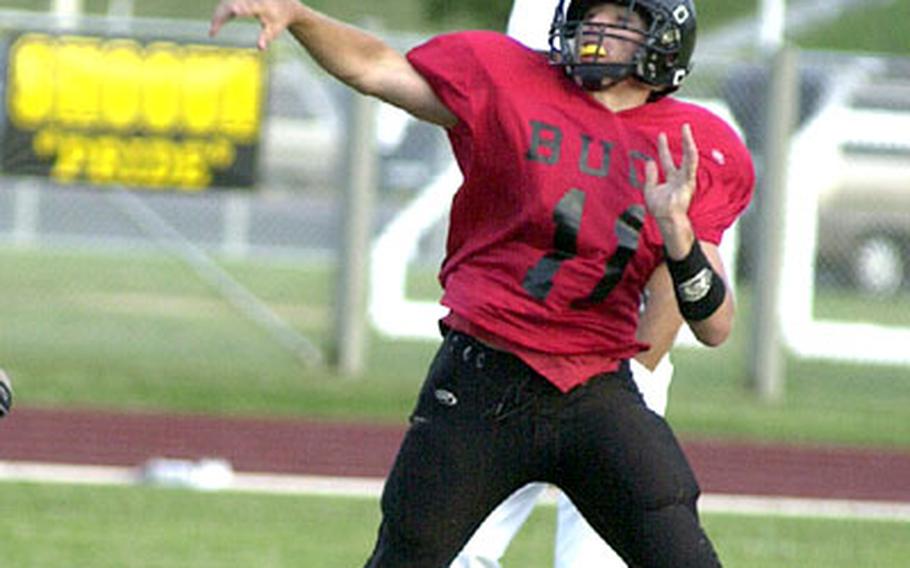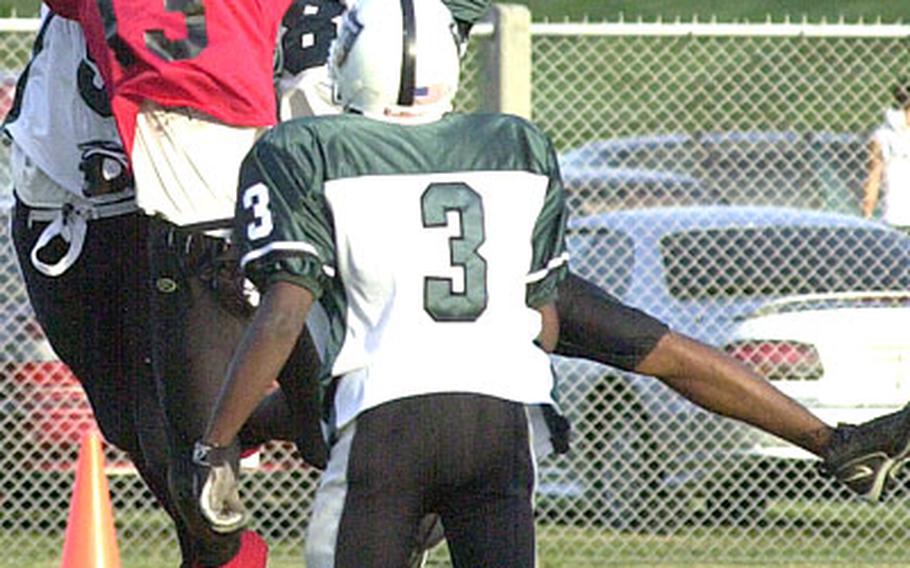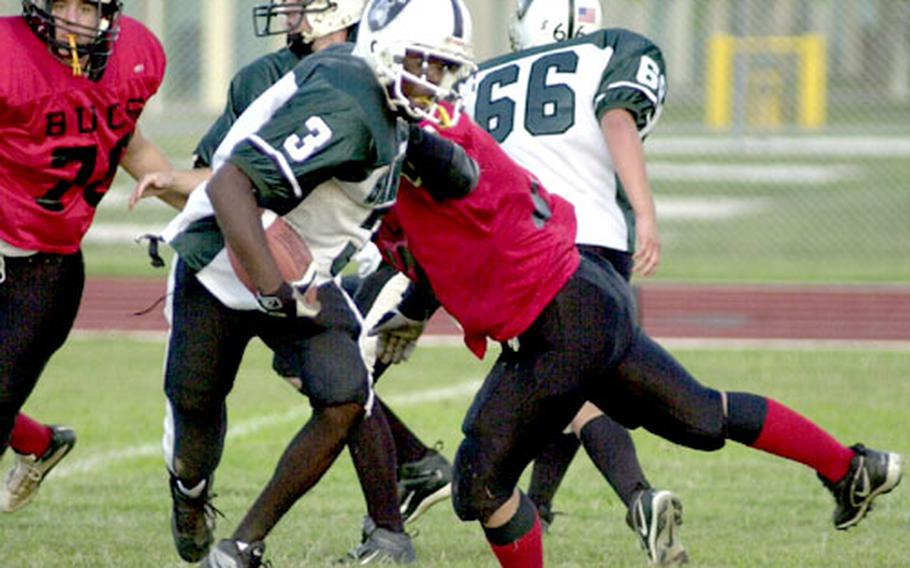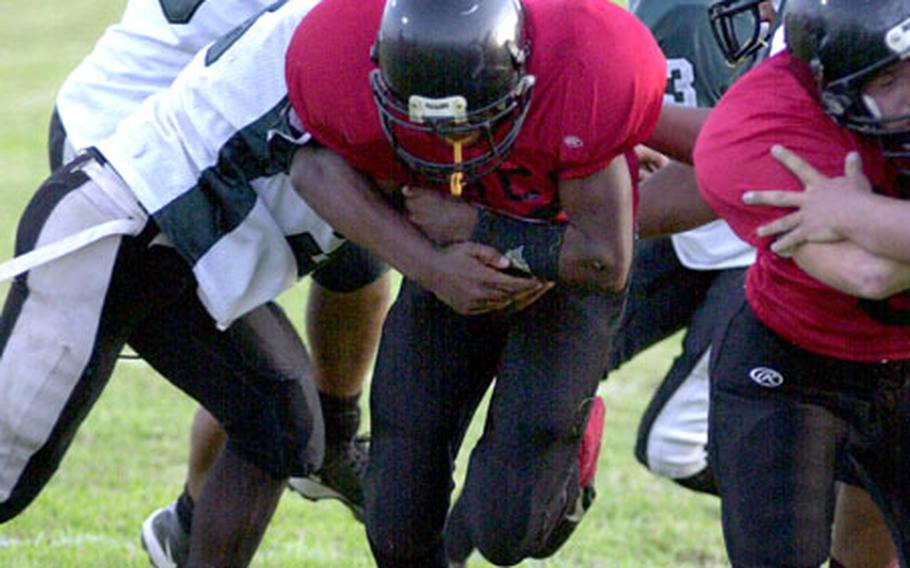 CAMP FOSTER, Okinawa — It took one half for the Kadena Islanders' offense to find itself. But once Keith Loving and the Islanders got going, it was smooth sailing to the team's first Okinawa Activities Council title in eight years.
Loving ran for 110 yards and a touchdown on eight second-half carries after sitting the first half, sparking the Islanders to a 25-7 homecoming-wrecking win over the Kubasaki Shogun on Friday.
Coupled with a 24-14 loss by the Kubasaki Samurai (3-2) to the defending league champion Kadena Buccaneers, the Islanders (5-0) captured the regular-season championship and the top seed in the playoffs, which start Oct. 29.
The Islanders shared the 1996 island crown with the Samurai.
Coach Sergio Mendoza refused to celebrate the regular-season title for too long, with the island playoffs looming later this month.
"This league is a tough league," he said, noting Kadena's teams are 5-1 against Kubasaki, but the average margin of victory is just 8½ points.
"We want to be focused and mentally prepared for the playoffs," Mendoza said. "We're focused on going play by play. We want to win the next play. We feel we can reach our goals if we stick to that motto."
The Islanders managed this victory just three days after Tuesday's 27-14 win over the Buccaneers. Loving played sparingly and his senior running back sidekick, David McCowan, not at all, as Mendoza worked backups Terrence Crenshaw and Eric Robinson into the rotation.
"It was important for us to let the other kids have their shot, and they played well," Mendoza said. Crenshaw ran 12 times for 66 yards, and Robinson returned a fumble 95 yards for a touchdown.
Loving helped put it out of reach in the third quarter, capping an 85-yard, 12-play drive with an 8-yard TD run. Stcyr Madayag later added a 1-yard scoring run.
Ronnie Stephens provided a bright spot for the Shogun, taking a short pass and turning it into a 75-yard touchdown romp with 1:12 left.
In the Buccaneers' victory, Tyler Schmidt tossed a 24-yard touchdown pass to Gary Wright and Schmidt and Wright both intercepted two Samurai passes.
Darnell Womach scored on a 1-yard run and an 82-yard kickoff return.
The two teams combined for 12 turnovers, a league high this season.
Yokota 36, Zama American 8
CAMP ZAMA, Japan — Chris Roach put away the contest with a huge fourth quarter, gaining 113 yards and scoring twice on nine carries. He finished the game with 225 yards and four TDs on 26 carries for Yokota (6-0).
Against Zama this season, Roach has run for 458 yards and seven TDs.
Shawn Novak went 3-for-5 for 81 yards, including a 64-yard scoring pass to Kenny Harris, who had two catches for 78 yards.
---
---
---