Pacific Athletes of the Week, September 21, 2010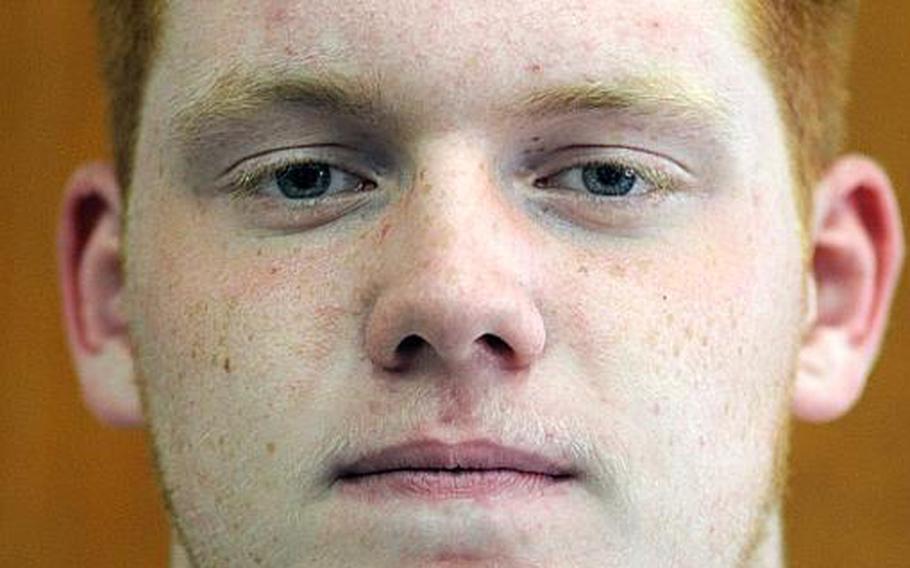 Jesse HoganFootball, Yokota, Japan
Last week- Returned to the Panthers' lineup after being sidelined two weeks with a left hamstring injury, and "made a big difference" in the play of the offensive line in Yokota's 42-0 victory Friday at Nile C. Kinnick, coach Tim Pujol said.
In Yokota's 17-0 home win over Zama American on Sept. 10 with Hogan, a sophomore, not in the lineup, the Panthers' rushing attack gained a season-low 169 yards and one touchdown on 42 carries. With Hogan playing against Kinnick, Yokota rushed 38 times for 223 yards in just over one half of football; the rest of the game was played with substitute players and a running clock.
"Having him back on the line raises everybody a little," said Pujol, adding that Hogan was one of many who committed heavily to the team's offseason weight program, which saw him put on more than 20 pounds. "Nobody made a bigger attempt to improve himself than he did. Great student. Great community citizen. Nice young man."
Kristina BergmanVolleyball, Daegu American, South Korea
Last week- Was instrumental on both offense and defense as the defending Far East Division II Tournament champion Warriors improved to 5-0 on the Korean-American Interscholastic Activities Conference regular season with home victories over former two-time Division II champion Osan American and 2009 Division I Tournament bronze medalist Seoul American.
Known primarily for her hitting skills, Bergman, a senior, had 32 defensive digs, 21 against Osan alone. Bergman also had 25 spike kills in 46 attempts as Daegu downed Osan 25-15, 20-25, 25-14, 26-24 on Friday and the next down beat Seoul 16-25, 28-26, 25-19, 25-22, coming from behind 17-19 and 10-18 in the last two sets.
"They're realizing nothing is given and if they want to stay on top they have to get out there, play hard, give it effort and give it their total best," coach Joanna Wyche said. "She's doing it and the team's doing it."
---
---
---
---