Out-of-season hoops in Okinawa exhibitions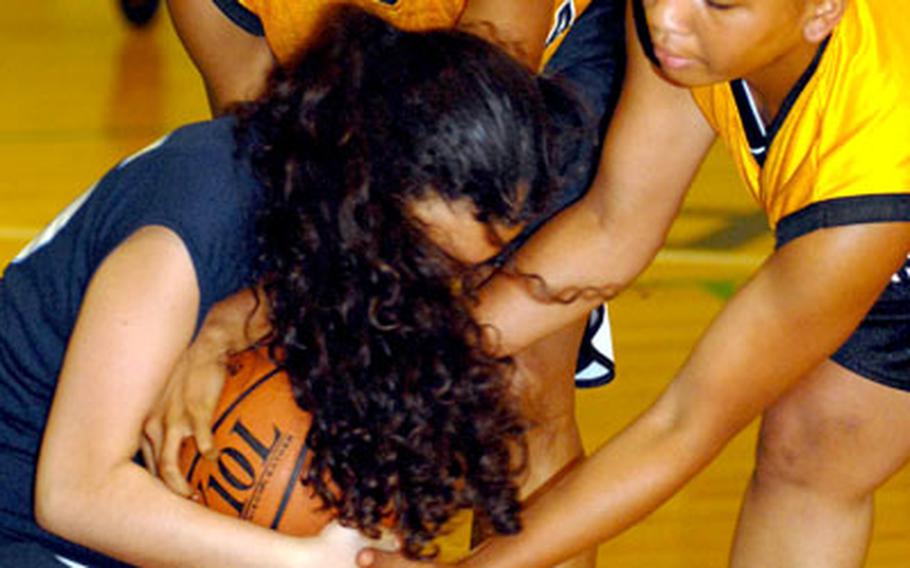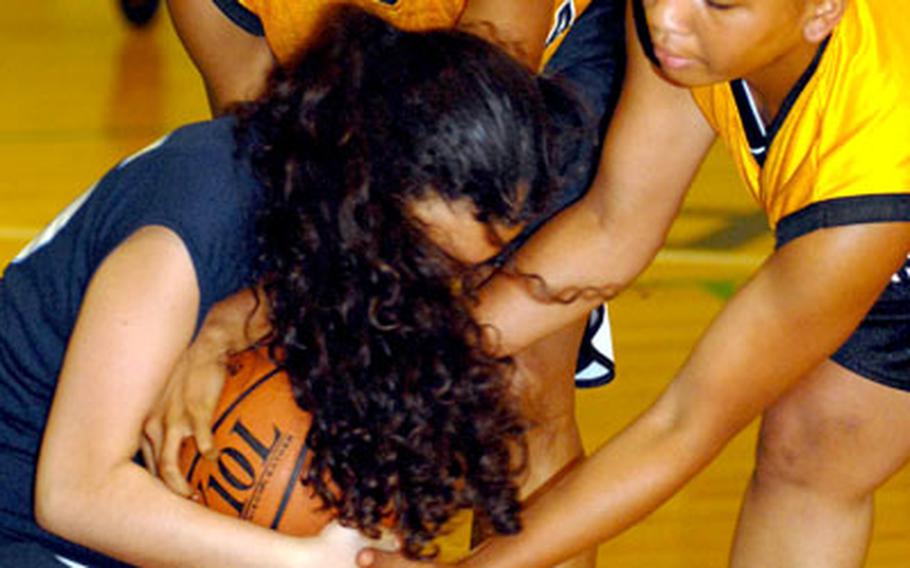 CAMP FOSTER, Okinawa — Monica Hayes hadn't picked up a basketball in two months and a day, spending that time playing for the Kadena softball team.
"It was difficult," the senior shooting guard said after the reigning Class AA champion Panthers routed Bodwell International School of North Vancouver, British Columbia 66-4 in a series of goodwill games on Wednesday at Kubasaki High School.
The contest led off a series of four exhibitions pitting Bodwell, a school of 360 students representing 53 countries, against Kadena and Kubasaki, DODDS-Pacific's most decorated basketball programs with 31 Class AA titles between them.
Kadena's boys downed the Barracudas 73-53 in the other regulation contest. The two others saw Bodwell combined with Kadena against the Naha High School girls, a Japanese team, then Kubasaki's and Bodwell's boys split up to form combined squads of players from both teams.
For all three schools, it meant playing out of season. The Okinawa Activities Council is deep into the spring seasons of softball, track and field, baseball, golf and soccer.
Barracudas boys coach Johnson Chui said Bodwell wanted its boys and girls teams to "play basketball somewhere else" following the end of their seasons in February.
Bodwell focused on Japan, and Chui contacted Japanese and local international schools as well as sending e-mails to DODDS schools in the region.
"We knew there were DODDS schools in the region," Chui said. He e-mailed Kadena boys coach Robert Bliss "and he was the first to say 'yes,' " Chui said.
For Bodwell, the trip was also something of a roll of the dice, having never tried something like it before. The rust showed, Chui said, on Tuesday when Bodwell's boys lost 100-70 to Rakunan High, a Japanese team, in Kyoto. Bodwell's teams flew to Okinawa on Wednesday.
Following Wednesday's games, the Barracudas planned a day of sightseeing on Thursday before flying to Tokyo on Friday and back to Canada on Sunday.
"We're definitely happy to be here," Chui said.
"Absolutely, very happy to have them here," Bales said.