New DODDS-Pacific director willing to listen
---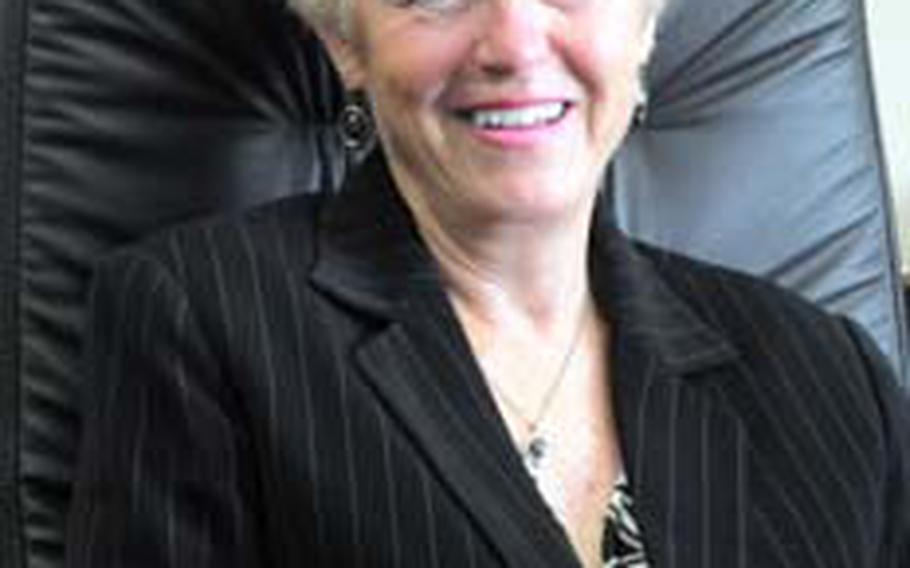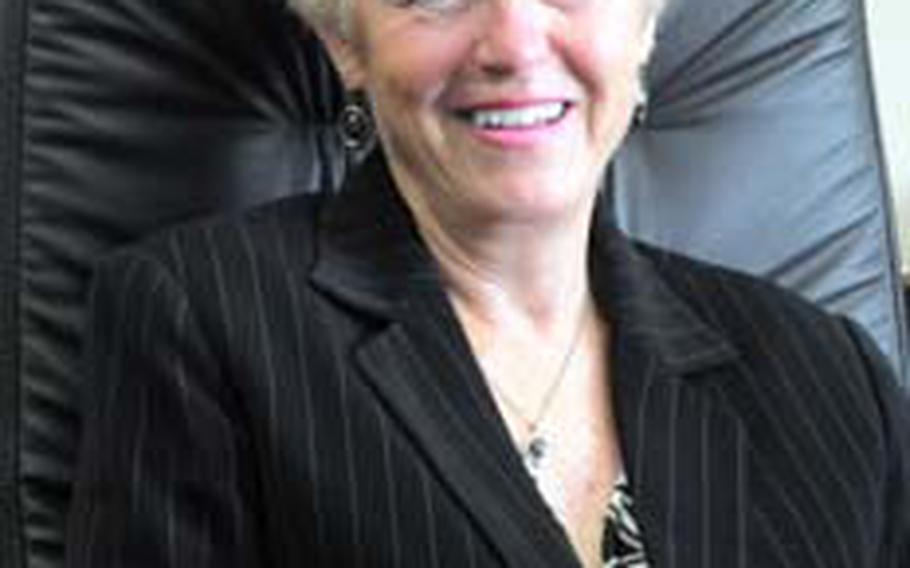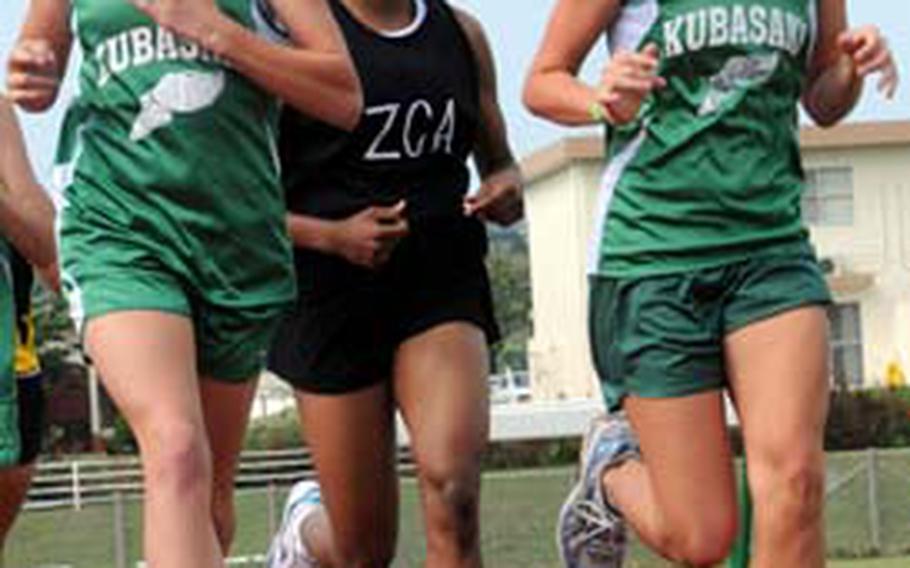 TORII STATION, Okinawa
For years, baseball, softball and track athletes have suffered as their spring soccer counterparts would pack off to Far East tournaments while they sat home during May.
But take heart, says DODDS-Pacific's new director Diana Ohman — the wait could be nearly over.
"There has to be planning time. It doesn't happen overnight," she said. "I think it can be done in a year. By 2010-11, you will see movement toward that, starting yesterday. You will see it come to fruition."
Ohman spoke Friday of making track, softball and baseball part of the Far East Activities Calendar during a wide-ranging interview with Stripes at DODDS-Pacific's headquarters here.
The lifelong educator, who served the past 10 years in the same capacity in Europe, arrived in the Pacific with a reputation as a "sports enthusiast" with "new ideas" that could benefit Far East sports.
"One of the reasons I was willing to come was that I think we can add some things and make them our own and improve the chances and opportunities for young people," she said.
The FEAC schedule as it is now is "not fair and equitable," Ohman said. "There are more sports and academic activities offered in Europe."
Issues such as financing, weather, where the meets can be, how long they last, pitching arms, the two-week Advanced Placement testing period and Japan's Golden Week travel period must be overcome.
"Only one thing on that list was more or different than we faced in Europe and that was Golden Week," she said. "Everything else — the rainy periods, dates for tests — we dealt with and we put those on the map."
One thing that might help is a new procurement system for buying air passage for student-athletes to Far East tournaments. Instead of base airline ticket offices, districts are now buying from local contracted vendors at a "huge" savings, Ohman said.
Just for Far East tournaments in November, the new system resulted in a 51 percent savings from a year ago, or more than $235,000. All of it stays within the activities budget, Ohman said.
"We could do all kinds of things," she said. "If we're going to develop new sports and other activities, we'll need equipment, uniforms, whatever we need, we can reinvest" that savings.
Options include adding days to existing events, such as tennis, cross country and wrestling meets — or even readmitting non-DODEA schools to those meets.
"Everything is on the table," Ohman said, adding that if the Far East Activities Council, headed by Don Hobbs, recommends that, "I'll approve it. I'm willing to listen to anything, the pros, cons, expense, the feasibility. … The door is open to change, absolutely."
Hobbs says reinstating international schools, barred from tennis, cross country and wrestling in 2004, can "always be discussed."
"We would have to ensure that host schools have adequate facilities and sufficient billeting," Hobbs said. "If non-DODEA schools are added to the mix, we will have to look closely" at optimum team levels.
Basketball, volleyball and soccer tournaments, to which non-DODEA schools are invited, are "working fine," Hobbs said. "Teams are playing regularly and no team is being asked to play too many games. The question might be, do some of the tournaments have too many teams?"
Whatever the outcome, all those efforts, Ohman said, are being made toward the betterment of activities and students who participate.
"I'm not going to rule out one thing until coaches, athletic directors, principals, superintendents and military leaders have had some input, then some thoughts about organizing, time and expense have to be added in," Ohman said.
She doesn't plan, she says, to "Europize" the Pacific, but "we can add things and call them our own. I'm willing to listen to all options if we think we're doing something that's even better for the kids. What we do today is very good for kids. But we can be even better."
Sports, Ohman said, is what got her through high school and "I just never let go." They teach things that students cannot get in the classroom and are a perfect training ground for life, she said.
"I've seen sportsmanship turn kids around, how they view life, treat people and behave," Ohman said. "That whole business about teamwork and being part of a greater whole is invaluable. And it's up and off the couch, it's out there bouncing around and doing things. That's paramount for kids today."
---
---
---
---