Naples sprinter unlikely to be awarded DODDS record
by
Rusty Bryan
March 30, 2007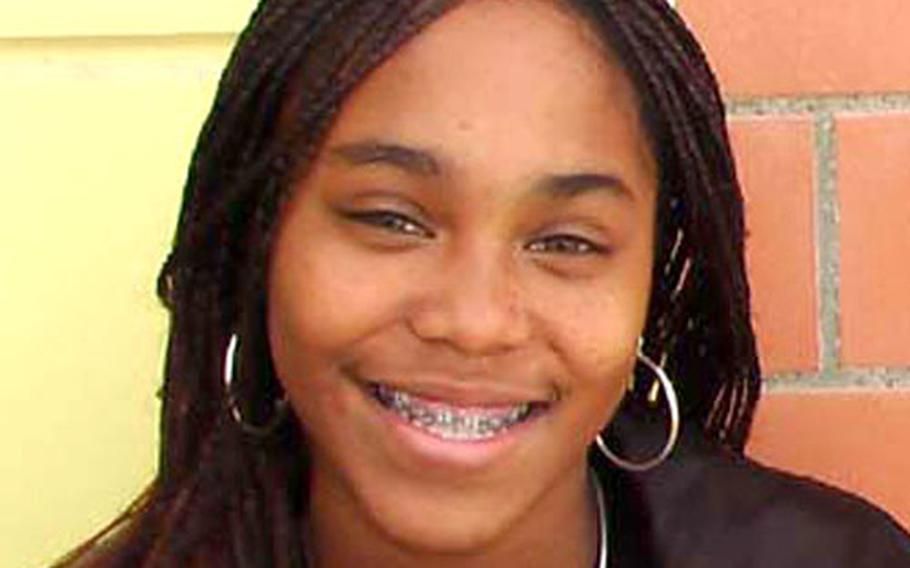 If the head timer at last Saturday's meet is accurate, Naples sprinter Nyrika Davis has run herself into elite company.
In her first 100-meter race of the season, on a wet track at Naples, Davis was clocked at 11.28 seconds, according to the stopwatch of the timer, meet director Richard Elliott of Naples said.
The DODDS-Europe girls record in the 100, which has stood since 1975, is 11.80. The national U.S. high school record is 11.11, and, according to the Web site dyestat.com — which compiles national high school track and field performances — 11.28 equalled the fifth-fastest time recorded in the States last year.
But the chances that Davis, who ran 12.88 in a heat in the 2006 European championships last May before finishing third in 13.35, will have her 11.28 entered into the DODDS-Europe record book are as cloudy as Saturday's weather.
"DODDS-Europe records have to be recorded with fully automatic timing in place," Elliott said by telephone Thursday morning. "It says that on Page 28 of the track and field rule book."
Unfortunately for Davis, Saturday's rain, heavy enough to cause Elliott to cancel the hurdles and field events for safety reasons, took fully automatic timing (FAT) out of the picture.
"The weather would have ruined their equipment," Elliott said the officiating crew told him, leaving this meet to be timed by stopwatches and the recognized human vagaries that go with them. For example, hand-held times are automatically increased by .24 seconds to adjust to the time FAT would have recorded for the same race.
"The head timer had her in 11.28 [11.52 when converted to FAT]," Elliott said, "but that time is unsubstantiated. The back-up timer couldn't say he had the same time. He doesn't remember what he had."
Therefore, Elliott said, "the time is unofficial."
Both timers, whom Elliott declined to identify, are experienced officials, he said. "The head timer is the track and field commissioner for the Naples Officials' Association," he added.
For her part, Davis did not sound particularly upset by the likely decision.
"I was a little surprised by the time. I ran fast, but didn't think it was that fast," she said Thursday by telephone.
DODDS-Europe athletic director Karen Seadore wrote Wednesday in an e-mail to Stars and Stripes that her office is looking into Saturday's timing situation and will issue a determination on Davis' 11.28 later in the season.
Thursday, however, that determination seemed already to have been made.
"We're not going to go forward with the record process," Elliott said. "We don't want to create the impression in people's minds that we have a world-class athlete down here."